Listed: the NFL's Most Valuable Players in 2020
Ahead of Super Bowl LV, Curtis Leung profiles the NFL's six most valuable players in 2020.
Despite the coronavirus pandemic, the NFL witnessed a smooth 2020/21 season all things considered. With the NFL Honours yesterday and Super Bowl tonight, I look at the NFL's most valuable players as the tumultuous 2020 season draws to a close.
The structure will be simple. I will select three offensive and three defensive players who I consider the "most valuable" to their team's successes in the 2020 season. It does unfortunately mean that players who were injured, suspended, or opted out of this season will not be included. Only the performances from this season will be taken into account.
When I consider the value of a player, I will look at the quality of their performances and importance to their team – without the players listed, the team would have achieved a shadow of what they did. Individual performance will be a huge factor, with team success also being a consideration.
The list will start with my top three most valuable offensive players before moving to my top three most valuable defensive players. Each selection will have some analysis as to why I think they are worthy of their place. Without further ado, let's get into it!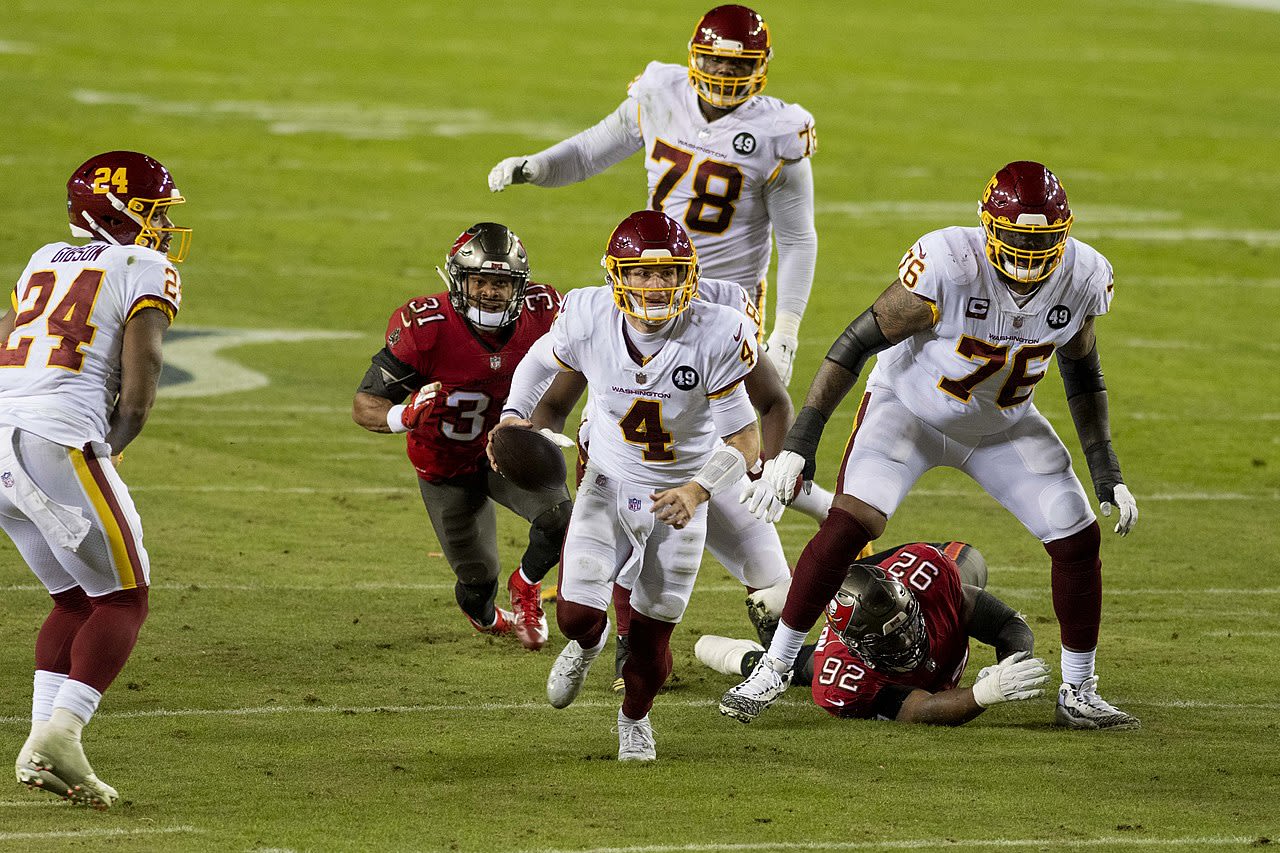 Image: Wikimedia Commons / All-Pro Reels
Image: Wikimedia Commons / All-Pro Reels
Aaron Rodgers, Green Bay Packers
Position: Quarterback,
NFL Experience: 16 years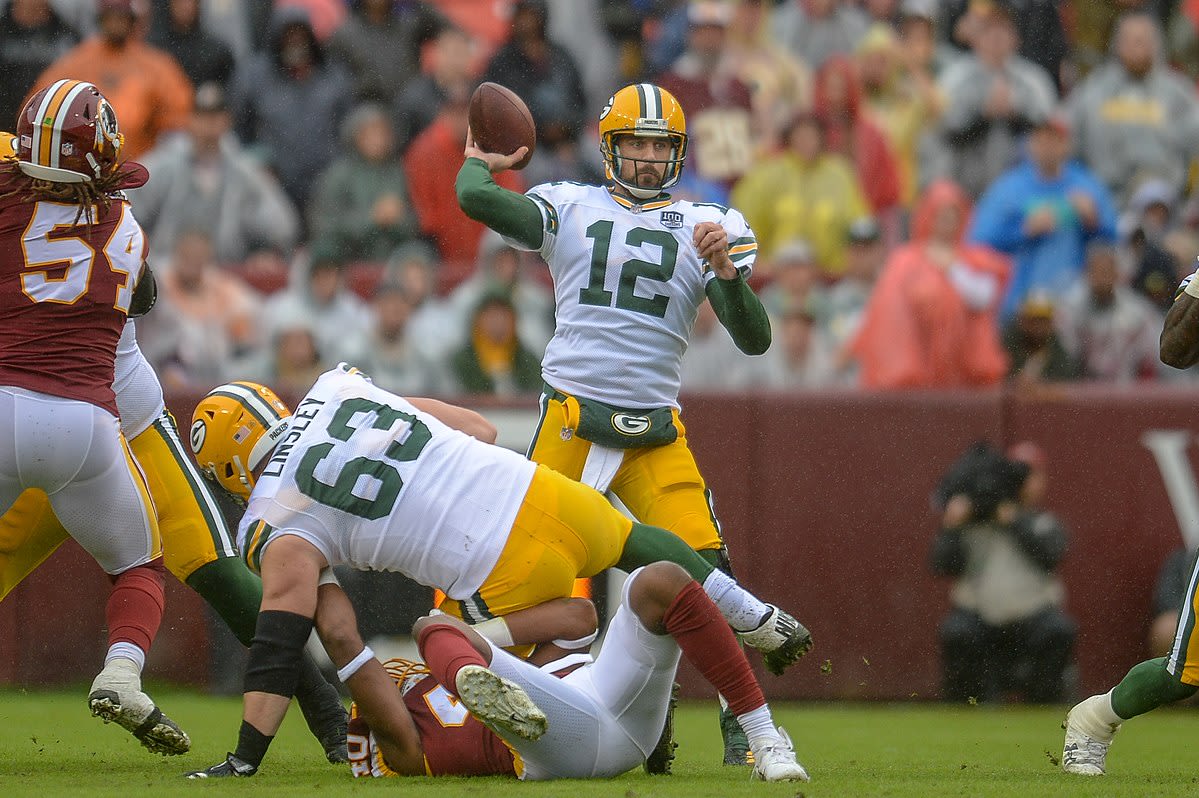 Image: Wikimedia Commons / All-Pro Reels
Image: Wikimedia Commons / All-Pro Reels
The 2021 Most Valuable Player finds himself atop the offence list, leading the league with 48 touchdown passes and a very capable 70.7% completion rate. Though his team underperformed in some respects this year, take nothing away from Rodgers' efforts – he was the definition of an MVP.
The 2005 draftee proved to us once again why he should be considered a generational talent alongside the likes of Tom Brady and Drew Brees, as he led his team to a 13-3 record, clinching the first seed in the NFC and the NFC North title.
Though he had the help of elite wide receiver Davante Adams, the rest of his receivers were unreliable. Defensively, the Packers improved through the season but far from the hallmark of a "good" defence. Rodgers bailed the Packers out many times and made games seem like a one man show on many occasions.
With two successive losses in the NFC Conference Championship, Packers fans can only hope that they have at least one last shot at a Vince Lombardi Trophy with their fan-favourite quarterback.
Derrick Henry, Tennessee Titans
Position: Running Back
NFL Experience: 5 years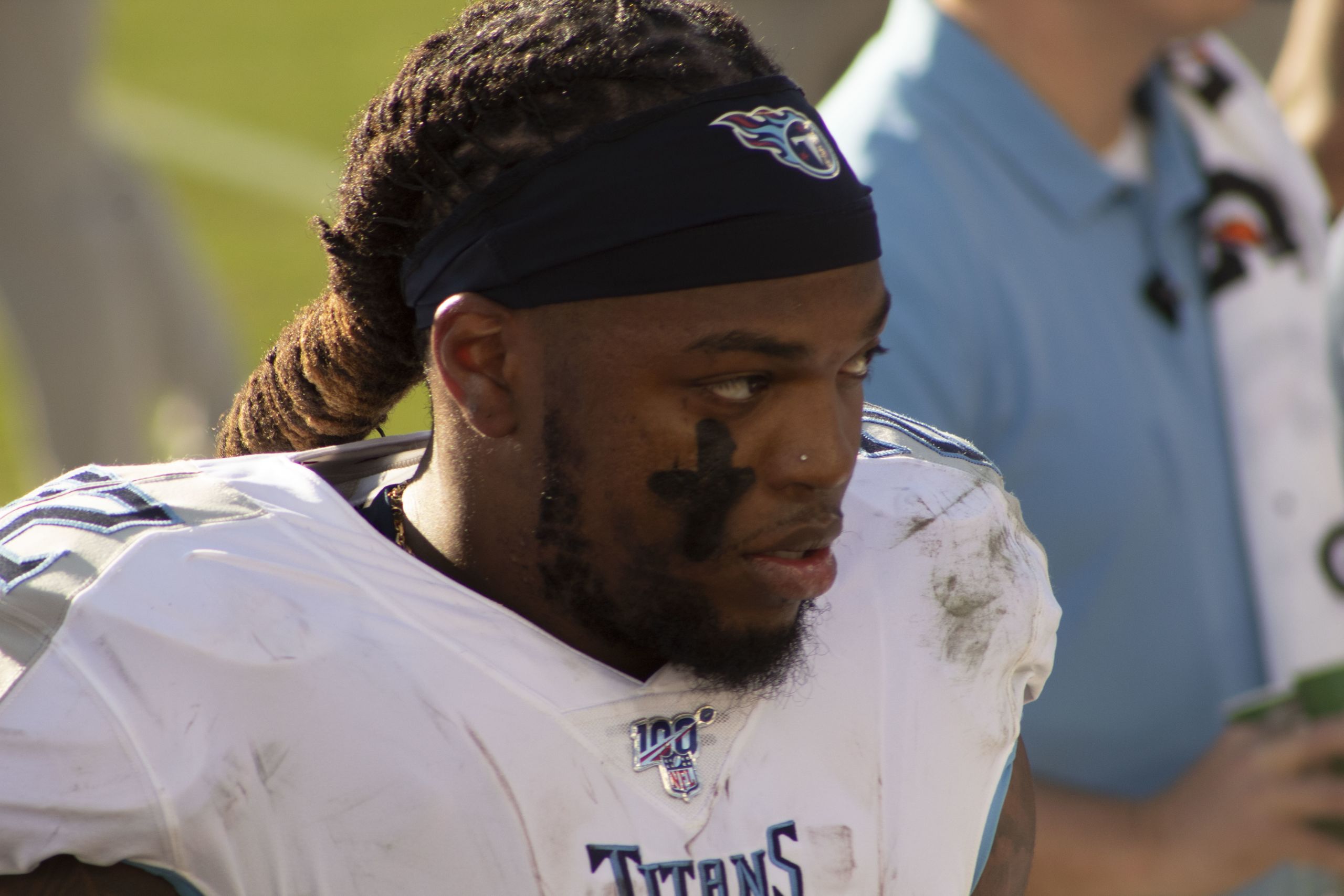 Image: Wikimedia Commons / Chipermc
Image: Wikimedia Commons / Chipermc
King Henry broke the 2,000-yard mark for rushing yards in a season, becoming just the eighth player to do so. Coupled with this, Henry added 17 touchdowns and plenty of highlight-worthy moments for NFL fans to cherish in the future. His stellar 2020/21 season earned him the Offensive Player of the Year award.
Not the fastest running back in the world, Henry still possesses enough speed and burst to outrun most defensive players. But his strength is really where he proves his worth. Henry is the best player in the NFL at breaking tackles and fending players off with his arms. He is a true nightmare to tackle, often dragging multiple defenders with him as he gains more yards (just ask Josh Norman).
Without an elite quarterback or even an average defence, Henry was often the Titans' sole hope of victory as he led his team to an 11-5 record. Singlehandedly carrying his team to the NFL Playoffs, Henry has re-ignited the debate as to whether the MVP award is too quarterback oriented.
Justin Herbert, Los Angeles Chargers
Position: Quarterback
NFL Experience: 1 year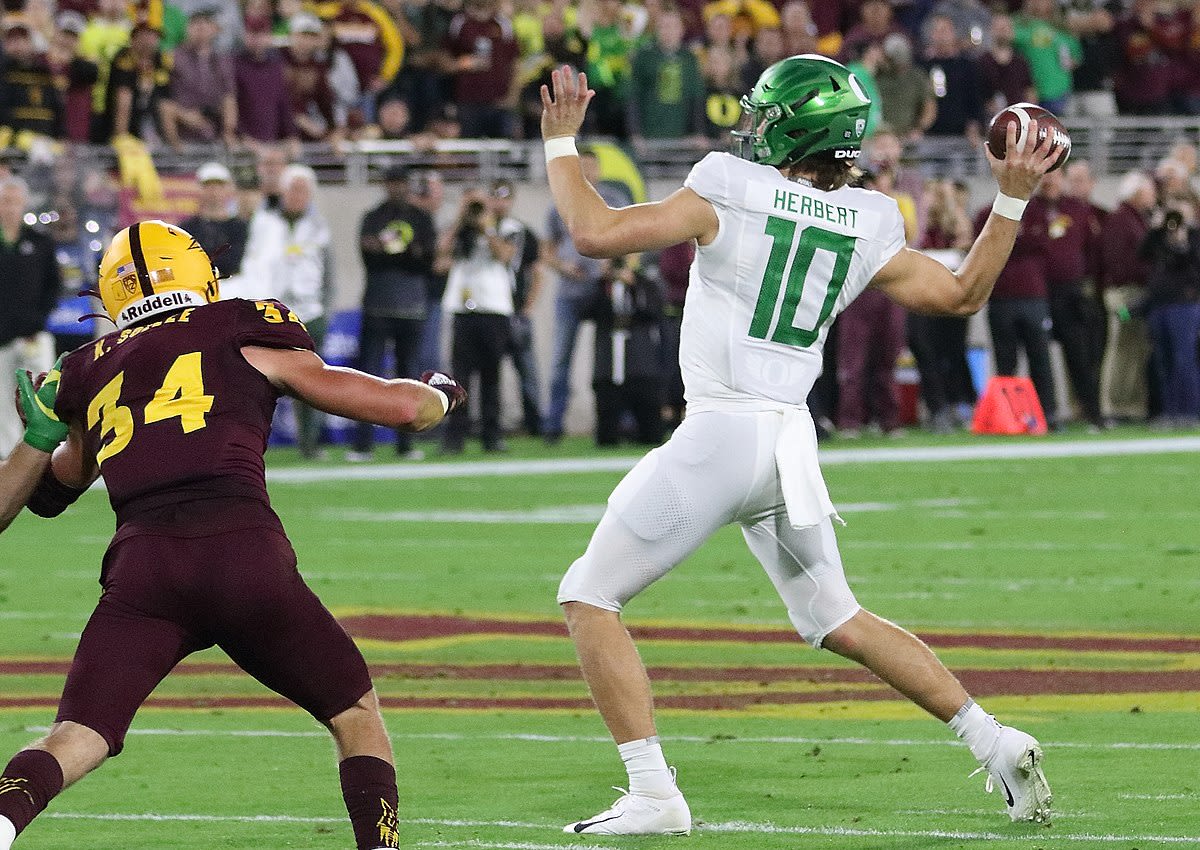 Image: Wikimedia Commons / Az Skies Photography
Image: Wikimedia Commons / Az Skies Photography
The rookie out of Oregon makes the final place on this list. Perhaps that seems a bit crazy – there are certainly better quarterbacks than Justin Herbert! There are, but Herbert has had a pivotal influence on the fortunes of the LA Chargers.
Drafted sixth overall in the 2020 NFL Draft, the Chargers organisation faced a lot of backlash for their decision to draft the 6'6" signal caller. However, we can all tip our hats to the Chargers now, it was certainly the correct decision as Herbert had an immense rookie year. He broke the record for touchdowns thrown by a rookie quarterback with 31 and added five rushing touchdowns to his impressive tally too, earning him the Offensive Rookie of the Year award.
Outside of Keenan Allen, Herbert's offence was truly just ordinary and his defence was inconsistent. Not to mention Herbert had one of the worst coaches in the NFL when it came to winning games. Herbert turned his 5-11 team into a 7-9 team, with the potential to make the NFL Playoffs next year. His battles with Mahomes will be ones to watch for many years to come.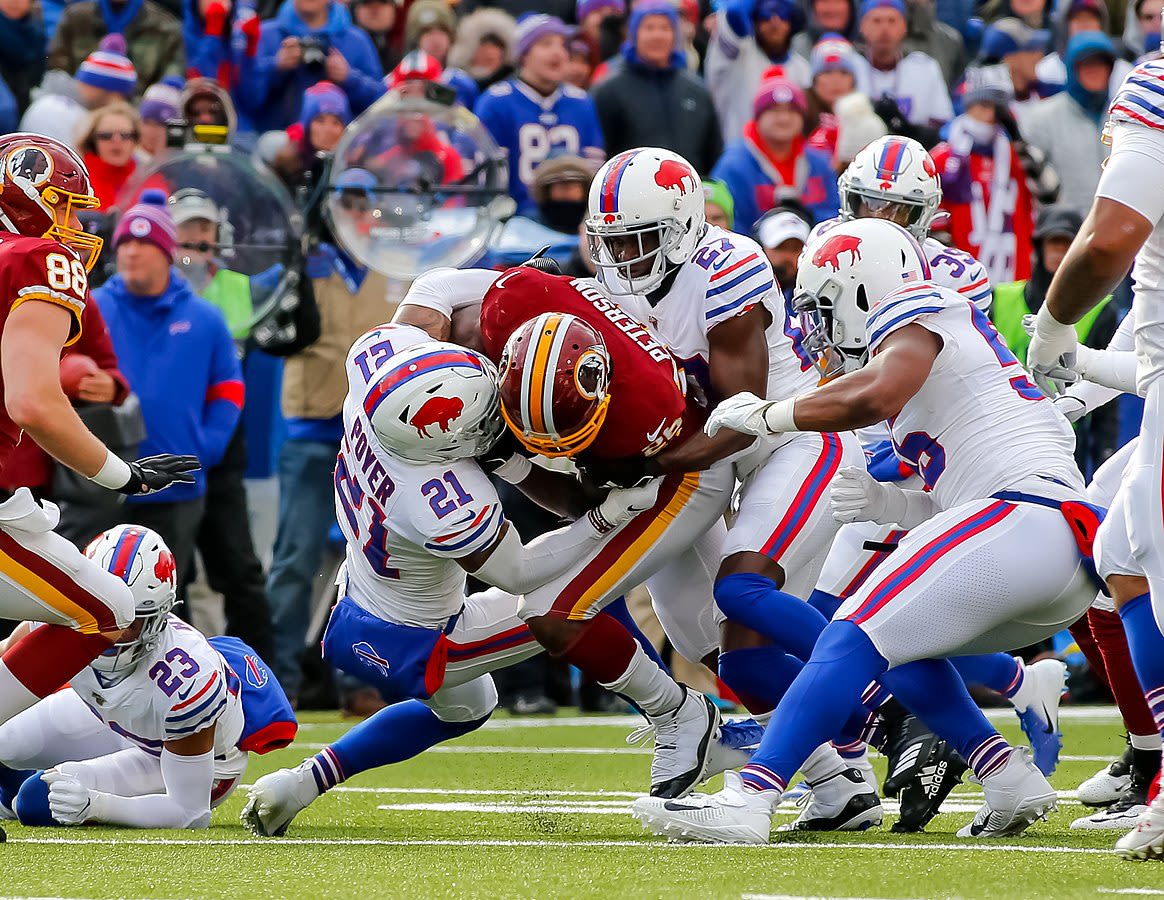 Image: Wikimedia Commons / All-Pro Reels
Image: Wikimedia Commons / All-Pro Reels
Aaron Donald, Los Angeles Rams
Position: Defensive Line
NFL Experience: 7 years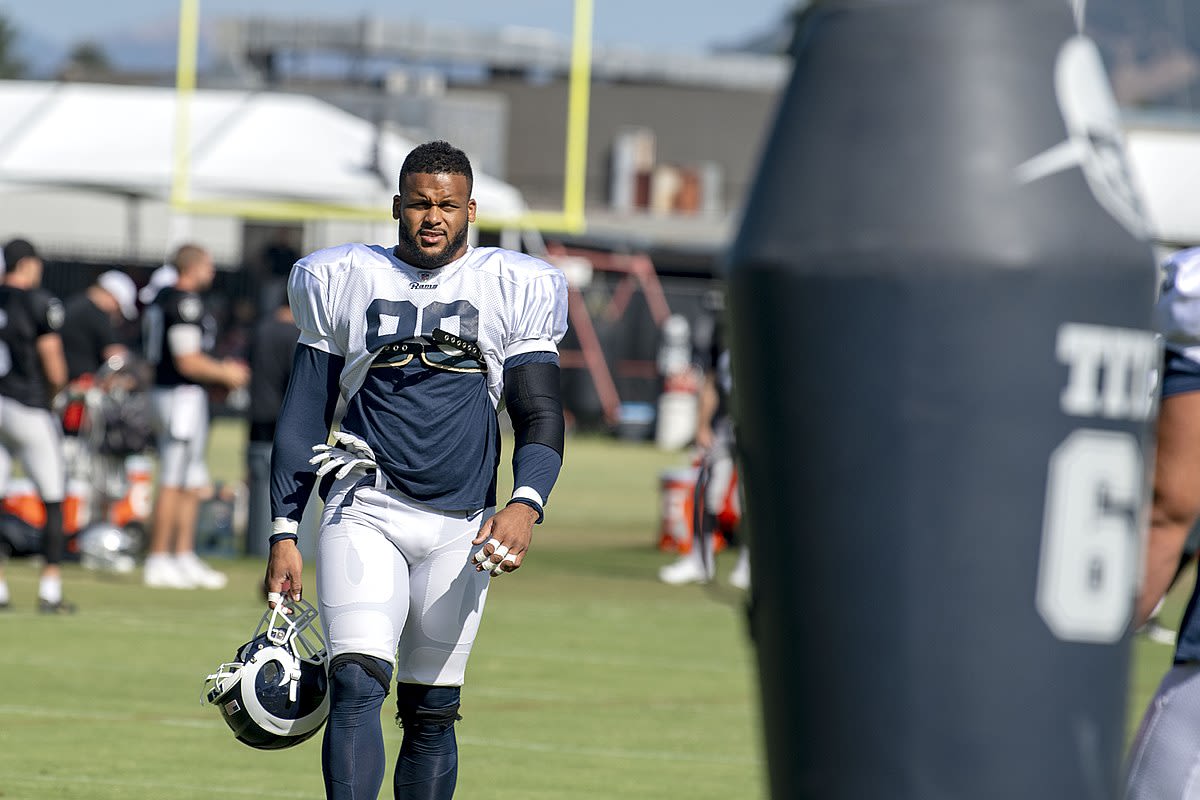 Image: Wikimedia Commons / The 621st Contingency Response Wing
Image: Wikimedia Commons / The 621st Contingency Response Wing
Statistically Donald did not have his most impressive season, but his presence on the Rams defence is truly what makes them an elite unit. Deservedly clinching his third Defensive Player of the Year award this season, Donald has etched out a Hall of Fame career already, with plenty left in the tank.
Taking up a lot of attention, Donald opens up the game in a way that lets his other teammates flourish. Opponents often opt to field fewer receivers and more blockers in a bid to neutralise Donald.
Notice that I did not assign Donald a specific position. His utility is imperative to his importance to the Rams as they can essentially use him anywhere along the defensive line. Being slightly undersized, Donald has unrivalled speed against offensive blockers, and his arm-work is also incredibly effective.
Xavien Howard, Miami Dolphins
Position: Cornerback
NFL Experience: 5 years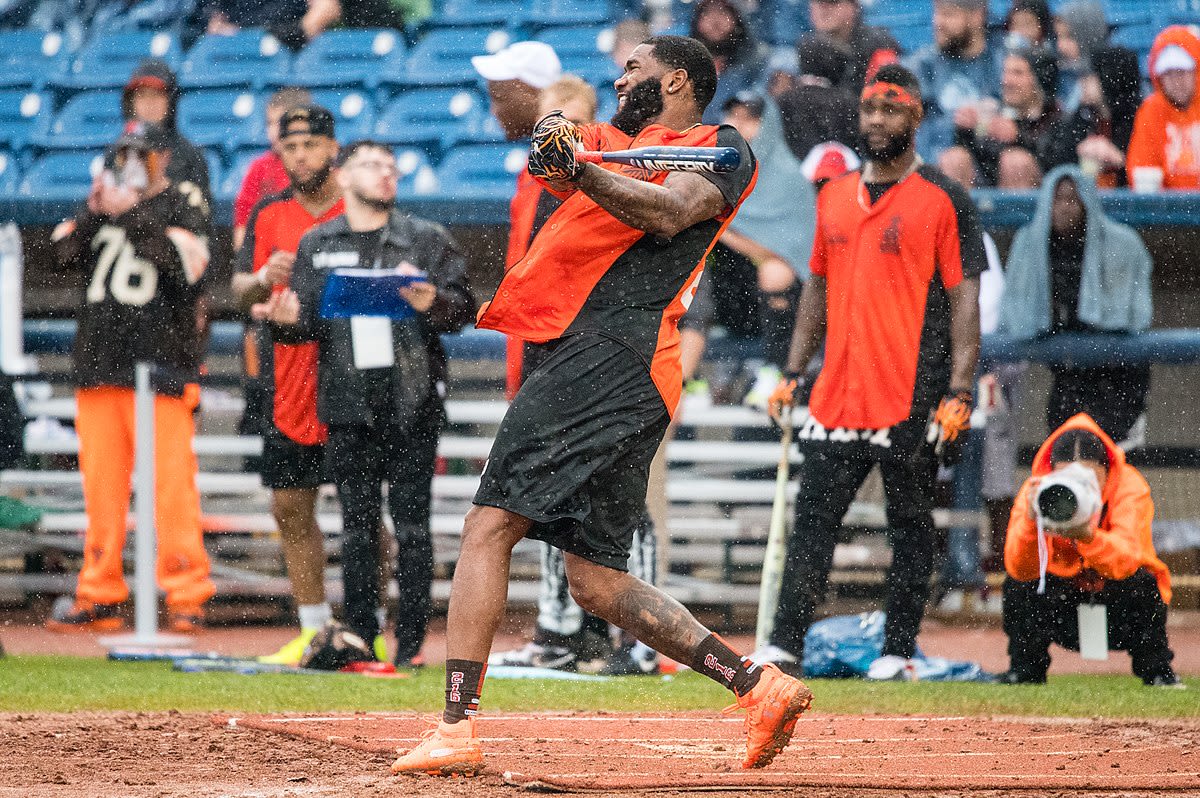 Image: Wikimedia Commons / Erik Drost
Image: Wikimedia Commons / Erik Drost
Howard became the first player to log double-digit interceptions since Antonio Cromartie in 2007. On a strong defensive unit, Howard proved himself to be a true "shutdown" corner as opposition receivers had very little luck against him.
It can be argued that the Dolphins had an elite defensive unit, and that Howard was a part of that, but I don't think that gives enough credit to the 2016 second round pick. If anything, Howard was part of what made the Dolphins defensive unit elite. Nicknamed "X", Howard truly brings that added x-factor to an otherwise excellent defence.
Despite his excellent year, Howard narrowly missed out on winning Defensive Player of the Year. Take nothing away from his 2020 season though – it was better than the season that 2019's Defensive Player of the Year, Stephon Gilmore, had. Franchise cornerbacks are hard to find and the Dolphins have certainly found themselves one here.
TJ Watt, Pittsburgh Steelers
Position: Outside Linebacker
NFL Experience: 4 years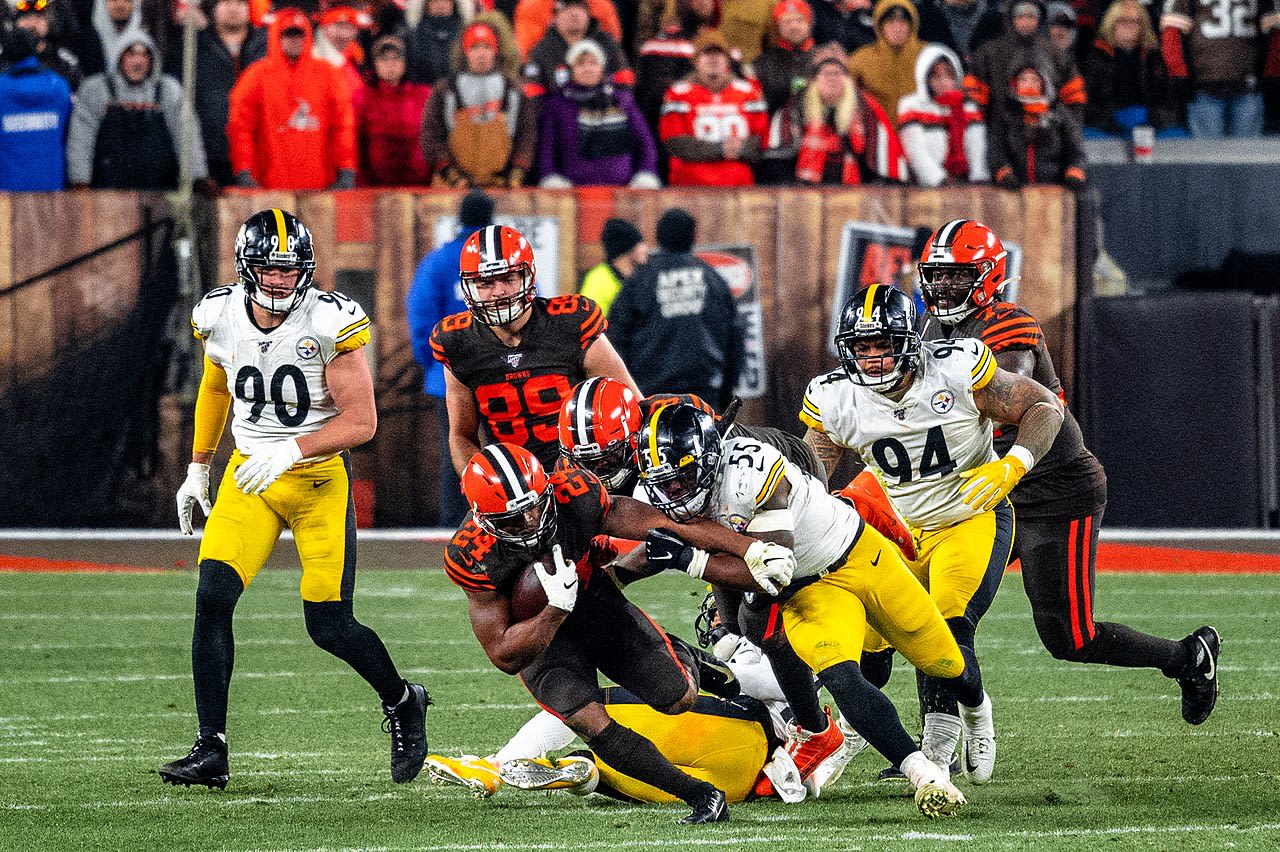 Image: Wikimedia Commons / Erik Drost
Image: Wikimedia Commons / Erik Drost
Another outstanding season for the brother of Texans legend JJ Watt, TJ Watt has established himself as one of the best defensive players in the league. Leading the league with 15 sacks and 41 quarterback hits, Watt was snubbed of Defensive Player of the Year but his sacks meant that he still won the Deacon Jones award.
Much like Howard, however, Watt finds himself on a Pittsburgh team that boasts one of the league's most stout defences. With talent upfront and in the backfield, it would be hard to suggest that Watt is more influential to his team than say Donald is to his.
Watt does make his defence special though – he is the clear standout who turns his defensive unit from excellent to unbeatable. Why? He has immense versatility and possesses elite traits in all aspects needed. Primarily a pass rusher, Watt can also drop back in coverage and is a truly effective "off-the-ball" linebacker when needed.
---
With the NFL on the brink of its finale, remember to tune in to the Super Bowl tonight! Kick-off is at 23:30 GMT but coverage starts at 23:00 on the BBC. I can't promise cannons, but I can promise a Super Bowl matchup for the ages – as well as The Weeknd on the half-time show.
---
Enjoyed this article? You might like these too:
The Boar Sport Podcast, Super Bowl Preview