Long Read: The Hundred and why it will make history
The launch of gender-equal 'The Hundred' tournament will be an iconic moment in the timeline of women's cricket.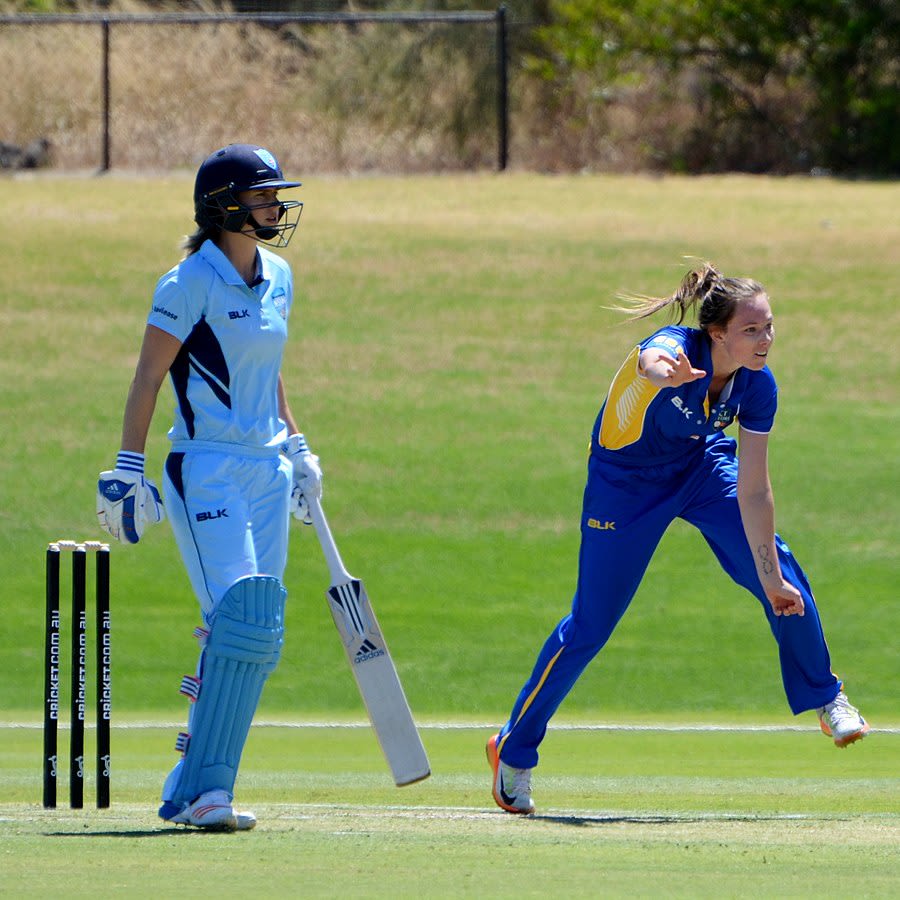 Image: Wikimedia Commons / Bahnfrend
Image: Wikimedia Commons / Bahnfrend
A Telegraph Sport investigation found that women's sport has lost 664 more days than men's during the pandemic. COVID-19 has revealed that there is little genuine world-wide commitment to women's sport and gender equity. But there is hope. There is a chance to make history in the form of a brand new cricket tournament – The Hundred.
The Hundred is a 100 ball cricket competition lasting five weeks every summer, starting this year on the 21st July. Except it's not like any ordinary team sporting event. The Hundred marks a significant milestone in the fight for gender equity in cricket.
Challenging the culture of exclusion and marginalisation of women in sport
Sport has historically been built on gender-biased institutions, meaning it's ineffective to bring women into existing structures if you want real change. The Hundred takes a step in eradicating the harmful ideology that supports these biased structures by building something completely new that presents professional women's and men's teams on the same platform from inception.
Eight city-based teams made up of a women's and a men's squad will compete alongside each other, with a women's and men's match happening on the same day, every day. It is the first time a major UK team sporting event has launched men's and women's competitions alongside each other, putting the women's and men's game on equal footing.
The name of the tournament itself is impactful. Instead of gender-marking which marginalises women's sports events by referring to them with the prefixes "women's" and "girl's", the title is gender-neutral and celebrates those involved as athletes, first and foremost.
To further stamp out the preconception that women's cricket is secondary to men's, a women's match will kick off the tournament, and men and women winners will receive equal prize money. 
However, unfortunately the culture of exclusion and marginalisation of women doesn't stop on the pitch. Only 3% of cricket umpires, 6% of qualified coaches and 29% of scorers are female. In response the England Cricket Board has released a 'Transforming women's and girls' cricket' action plan that states it is "committed to promoting diversity and inclusion across cricket from those playing the game, watching, volunteering, officiating, coaching, and working, so that everyone can say 'Cricket is a game for me'" and it "will proactively recruit more women to work in cricket, as well as train as coaches, umpires, and scorers." This year, three of the 16 coaches heading the teams will be female, which is some, if not great, progress.
Shocking statistics can also be found in sports broadcasting and journalism. In 2018 UNESCO found that only 12% of sports news is presented by women and a 2016 paper found that "opportunities for women to write about sports in the UK are severely restricted… with female by-lines standing below 2% in the UK". 
Whilst it will take years to drive out the systemic bias in sports media, The Hundred is taking a step in the right direction. The Hundred Rising is a programme offering 100 job opportunities including co-hosts, reporters and content creators to work for the tournament. The programme "has been designed to ensure there is diversity in applicants and successful candidates" and "all roles are being recruited via application processes that eliminate biases". 
One must, however, be careful not to reduce all women to one universalized unit. Like men, class, ethnicity, race, whiteness, sexuality, heteronormativity and disability mean women face different and complex barriers to sport. Alongside The Hundred Rising, the England Cricket Board (as well as the existing action plans) will, therefore, be launching an Equality, Diversity and Inclusion Plan for 2021-24 to drive all forms of discrimination out of cricket.
If the ECB and The Hundred can deliver on these commitments to increase diversity in all directions of cricket, the competition could be game-changer for women's cricket.
Obliterating the narrative of the economic unviability of women's sport.
On average, women's sport represents only 4% of all sports media coverage across the globe and there can be up to 20 times less coverage than that devoted to men's sport. These statistics are harrowing. As shown by the record attendance at the MCG last year and the full house at Lords in 2017 the assumption that there is not an audience for women's cricket is nonsense. There is huge interest in the women's game that is worth capitalizing on.
To make progress in addressing this shameful disparity, The Hundred will bring domestic women's cricket to free-to-air TV for the first time. It will be broadcast live on Sky Sports and free-to-air on the BBC making it is accessible to every household. This will increase the profile of elite women's cricketers whilst serving as an example to the rest of the world that women's cricket is a credible investment opportunity with enormous growth potential.
Inspiring a new generation
Cricket is ingrained in society as a 'male sport' in part due to its monopoly over major broadcasting rights. By giving women's cricket equal screen coverage, The Hundred can play a part in dismantling this trope, making cricket a game for all. Young girls and boys won't grow up thinking that cricket is just 'for boys' when they see the likes of Tammy Beaumont and Meg Lanning smashing sixes into the crowds. 
The increased exposure of women's cricket will give girls and women role models, and opens up the opportunity to build and maintain an audience and fan base. Instead of the typical 'my Dad introduced me to cricket' story, we will start to hear how young kids were inspired by seeing Deandra Dottin or Sophie Devine playing in The Hundred. 
Alongside The Hundred, the ECB have an action plan dedicated to inspiring new generations and have launched Dynamos Cricket to encourage girls and boys from all backgrounds to try out cricket. This will take place over the school holidays meaning children will be able to watch The Hundred at the same time.
Introducing new audiences
The ECB have the laudable ambition of achieving the same gender parity, sporting quality, audience, and commercial value as sports like tennis (inc. Wimbledon) and arguably athletics. The Hundred will broaden cricket's appeal through its new simplified and short format. It's family friendly, with each match lasting only two and a half hours, allowing kids to go to bed earlier. The flexible pricing makes it very accessible to a variety of budgets so it can really target a diverse family audience.
The tournament will be live on TV at the same time every day and night consistently for five weeks. This routine will generate a storyline and even more people to watch will feel compelled to watch.
The Hundred will undoubtedly attract millions of visitors and viewers with its huge line-up of world class players from Ellyse Perry to Ben Stokes, ensuring high quality cricket. The true measure of success will be how well it addresses the gender-imbalance at all levels of cricket, and only time will tell on this. No-one is under the illusion that this tournament will solve gender inequality in all sports overnight, but the tournament signals a much needed breakthrough for women's cricket.