2020/21: Reviewed
Days after I became Sport Editor, sport stopped.

Despite the chaotic year we have been through, 12 March 2021 marks the 365th day of consecutive Boar Sport articles. Through the perspective of our writers' incredible work, this article relives my tenure as Editor of The Boar Sport.

It's been a minute. This is how we saw it.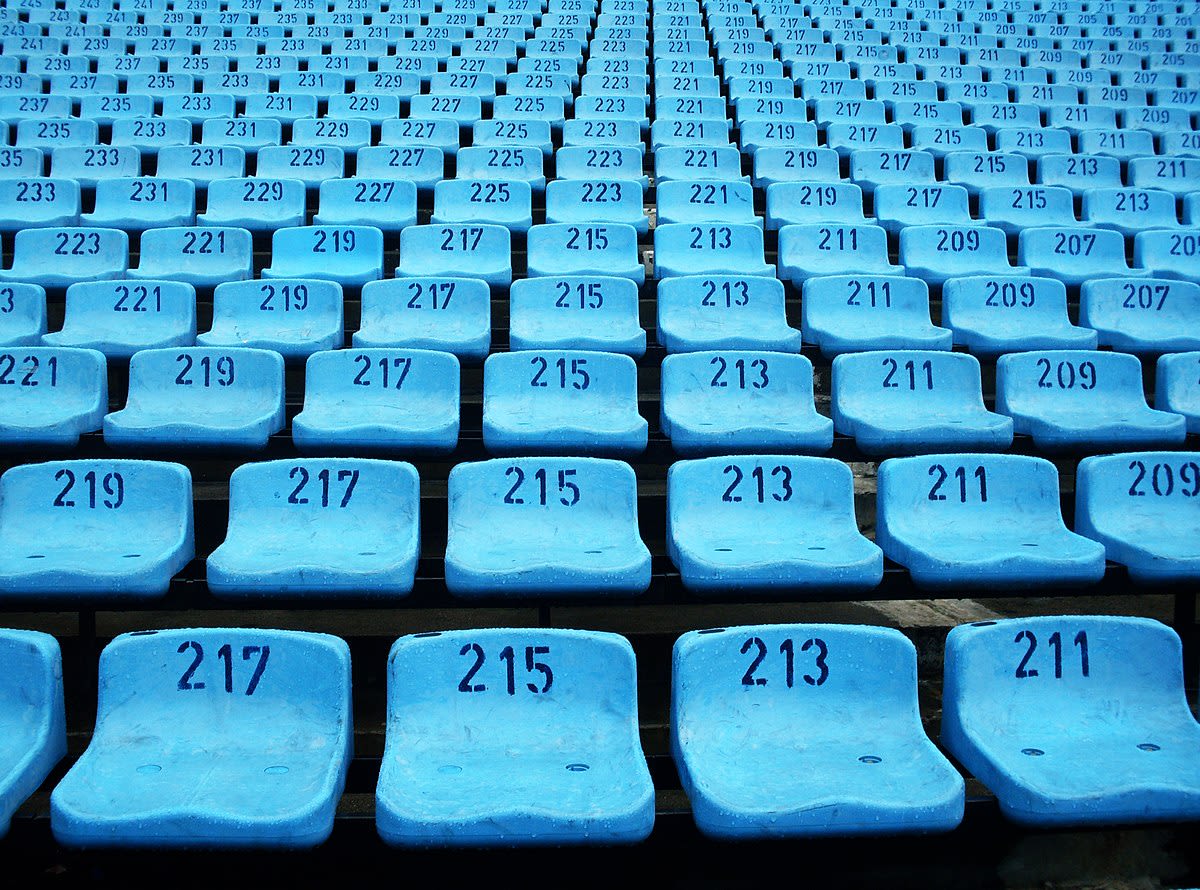 Image: Wikimedia Commons / Yann Duarte
Image: Wikimedia Commons / Yann Duarte
If a week is a long time in politics, a year is an eternity in sport. In an article I wrote 365 days ago, I quoted the Director-General of the World Health Organisation.
This is not just a public health crisis; it is a crisis that will touch every sector.
Mr Ghebreyesus was correct, the coronavirus pandemic reshaped the world and changed our lives. The virus swept the planet, forcing entire nations into lockdown.
366 days ago, Liverpool were eliminated from the UEFA Champions League by Atletico Madrid. 52,267 people packed into Anfield that night, including 3,000 visiting fans from the Spanish capital.
At the time, Liverpool's shock exit dominated the back-pages. In hindsight, the true story of 12 March 2020 is one of unconscionable risk. A lot has changed since.
I'm writing today for two reasons. Firstly, my tenure as Sport Editor comes to an end at midnight next Friday. I wanted to do something to mark the end of my time in the hot-seat.
Secondly, this is the 365th day in The Boar Sport's consecutive article streak. I wanted to look back on the past year of sport, referring to some of the incredible work we have published this year.
Before I proceed, I want to say thank you.
To our amazing writers, thank you so much for your dedication this year. To my fantastic Deputy Editors, it has been a privilege to work alongside you. To our readers, thank you for taking notice of what we do!
So, now we're past the mushy, sentimental stuff, here's my review of the most tumultuous year of sport in human history.
---
As noted, my tenure as Sport Editor began amid a wave of cancellations. The 2020 Olympic and Paralympic Games were postponed on 24 March, a decision made in step with major sporting events and competitions around the world.
For weeks, the International Olympic Committee (IOC) was convinced that the Games could go ahead last summer. By the end of March, reality hit home.
Earlier that month, Reece Goodall, our Chief Sub-Editor, wrote about Maria Sharapova's decision to retire from tennis, arguing that her career had been tarnished by her doping scandal.
In the meantime, I dispatched Film Editor James Palmer to compete at the prestigious SPA Cup. The FIFA tournament, (which was so clearly a sign of the times) was great because it gave us something to cover. It also helped that James won.
---
In April, the Bundesliga returned!
With British sport still on hold, it felt like everyone was watching German football. A hipster's paradise.
In preparing for this article, I asked writers to complete an anonymous survey, here's what one person said about the resumption of German football, Borussia Dortmund's 4-0 win over Schalke:
This was not a game that me and my family would usually have watched, but we all (including my Mum, who usually is ignorant at best on football) crowded around the TV and watched the match.
It felt so, so good to be able to watch live sport again. As a result, the Bundesliga's return felt really significant. We covered German football until the end season, culminating in Bayern Munich's title and Arminia Bielefeld's promotion.
Before I move on, I want to congratulate RAW Sport for their coverage of German football last summer. Josh Sim has been a brilliant Head of Sport, and we're lucky to share a corridor in the SU with his team!
---
Following the Bundesliga's example, English football returned on 17 June. Shortly after, Liverpool secured their first Premier League title in three decades, sparking wild (albeit illegal) celebrations on Merseyside.
The Reds' success was inevitable and the result of exemplary leadership for Jurgen Klopp.
Liverpool have since fallen away - with a mixture of fatigue, injuries, and mismanagement to blame - but their success is undeniable.
To finish the season, Mikkel Arteta's Arsenal were crowned FA Cup champions. Harry Ward's analysis of their victory over Chelsea is still prescient.
---
The most important story of the year, however, took place in Minneapolis, Minnesota on 25 May.
As Joint-News Editor Nicole Karageorgi reported at the time, George Floyd's death sparked a global movement for justice.
Black Lives Matter continues to have an impact on sport - but it is abundantly clear that more still needs to be done.
In the midst of protests around the world, I spoke with the captain of 419 FC, Damilola Oluokun, about the importance of his campus football team.
Dami's final comment from the interview is worth repeating:
"I think it just has to be that we've got to continue to fight against all forms of injustice that we see. You know, we have to understand that systemic racism isn't just a problem in America it also happens here in the UK. It may not be as overt, but trust me, it's still prevalent and affects the lives of a lot of Black, and other ethnic minority, people.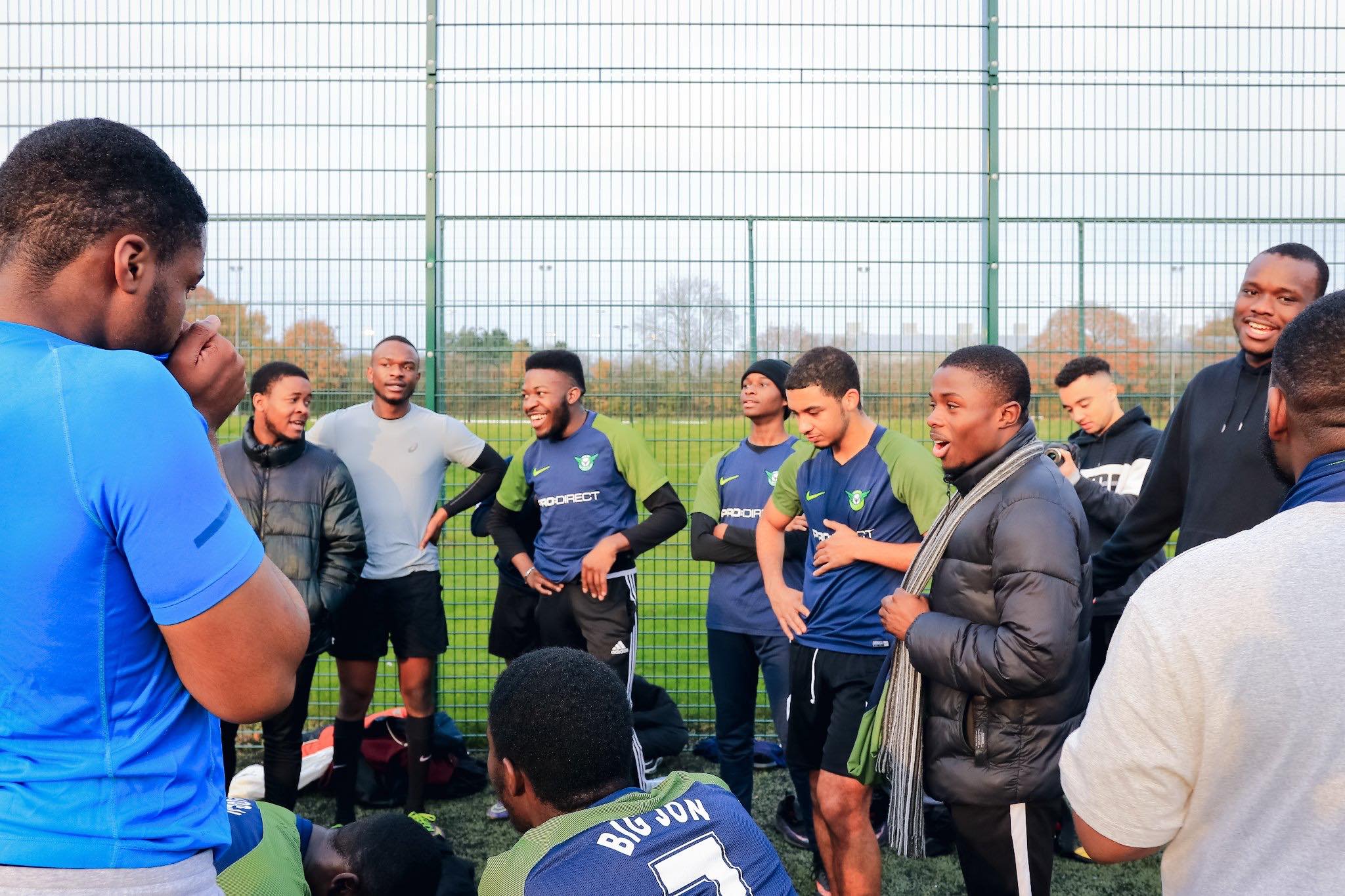 As this is one of my final acts as Editor, I will reassert my view that sport and politics are inextricably linked. As I wrote in November, athletes should not be expected to "stick to sports."
2020 marked the emergence of a new generation of social activists. When MLS stalwarts launched the Black Players Coalition, I realised that we had entered a new age.
Whether it's Lewis Hamilton's advocacy for racial justice, Marcus Rashford's campaign to end hunger, or the online battle against sexism in sports clothing - it is clear that times are changing.
---
Having discussed the early days of the coronavirus pandemic and the return of sport in the summer, I will now turn my attention to the themes that dominated my tenure as Sport Editor.
As I noted earlier, I asked our writers to tell me about the sporting events that caught their attention this year. I also invited them to send me any articles they are particularly fond of.
I'm incredibly proud of the work we have done. All of the hyperlinks in this article refer back to work from The Boar - I recomend reading any that capture your imagination.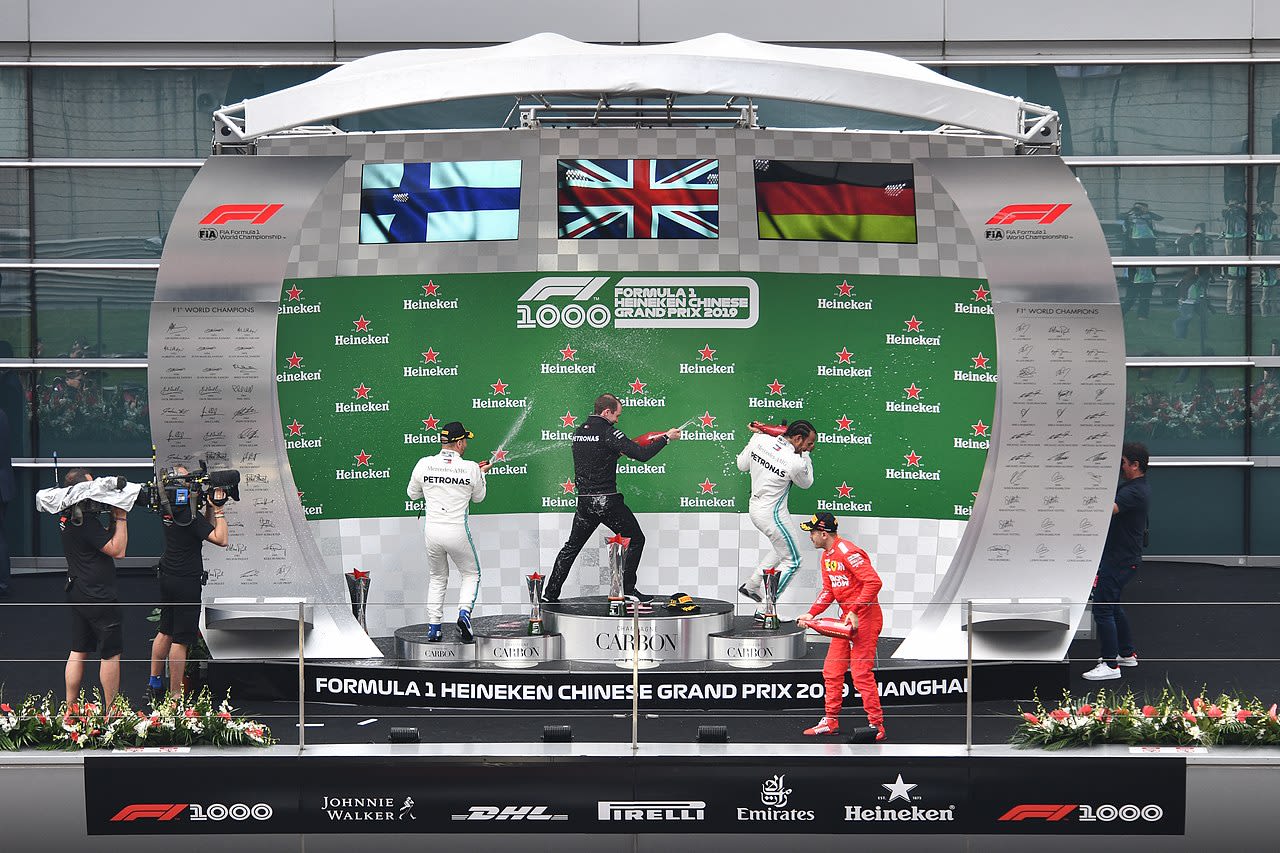 Image: Wikimedia Commons / emperornie
Image: Wikimedia Commons / emperornie
We're very lucky to have an amazing roster of writers who enjoy Formula 1.
F1, for those of you out of the loop, is the pinnacle of motorsport - it's where the likes of Michael Schumacher, Ayrton Senna, and Lewis Hamilton made their names.
2020 was incredibly difficult for F1. With races dotted around the world in places like Montreal, Baku, and Shanghai, the pandemic posed obvious challenges to motorsport bosses.
After a delayed start to the season, the F1 circus travelled to Austria for back-to-back races at the Red Bull Ring. Valtteri Bottas, Charles Leclerc, and Lando Norris finished the opening day of the season on the podium, but it was Hamilton who would go onto dominate proceedings.
I must credit Reece (our snooker-loving, Ronnie O'Sullivan-supporting Chief Sub) for much of our F1 coverage. He captured the season's essence perfectly (one of Hamilton's hegemony on the track), while also covering the fraught nature of the sport's encounter with Black Lives Matter.
Hamilton, in partnership with Mercedes AMG, was a leader in every sense of the word this year. Motorsport must do more to clean up its act, but it couldn't ask for a better figurehead.
One of my favourite F1 articles of the year was by Shay Solanki, a Deputy Lifestyle Editor. Shay wrote beautifully about Hamilton's career and his impact off the track.
Lewis Hamilton is important to Formula 1, but he is also important to young black and brown children everywhere. As of 2020, Hamilton is the only black driver to ever have raced in Formula 1. To be the only black driver and achieve the things he has, the way he has is nothing short of admirable.
---
The Italian Grand Prix is an example where Hamilton didn't run away with the lead. Instead, French driver Pierre Gasly secured a shock victory for Alpha Tauri less than a year after he was dropped by Red Bull.
This picture, taken while he sat on the podium, speaks to the emotion of Gasly's victory. Reece's article adds another perspective on the race, reflecting on a sad weekend for Ferrari.
---
It would be amiss of me not to mention Romain Grosjean's crash at the Bahrain GP. It was horrific and serves as a reminder of two seemingly contradictory things:
Images of Grosjean's Haas bursting into flames illustrated just how dangerous motorsport is.
The Frenchman's speedy recovery (he is already competing in a new event) shows just how far the sport's safety measures have come.
---
Finally, let me look ahead to the future with an article from Ben Morley. Aston Martin return to F1 for the first time since 1960 with Canadian billionaire Lawrence Stroll at the helm.
Stroll, who made much of his fortune in the fashion industry, has signed four-time World Champion Sebastian Vettel to drive alongside his son, Lance, next season.
I'm fascinated to see if Aston Martin can get the best out of Vettel, who was mistreated by Ferrari. If they can, the midfield battle will be very interesting in 2021.
The Strolls, Aston Martin, and Vettel are targeting the highest heights. I'm excited to see if they get there.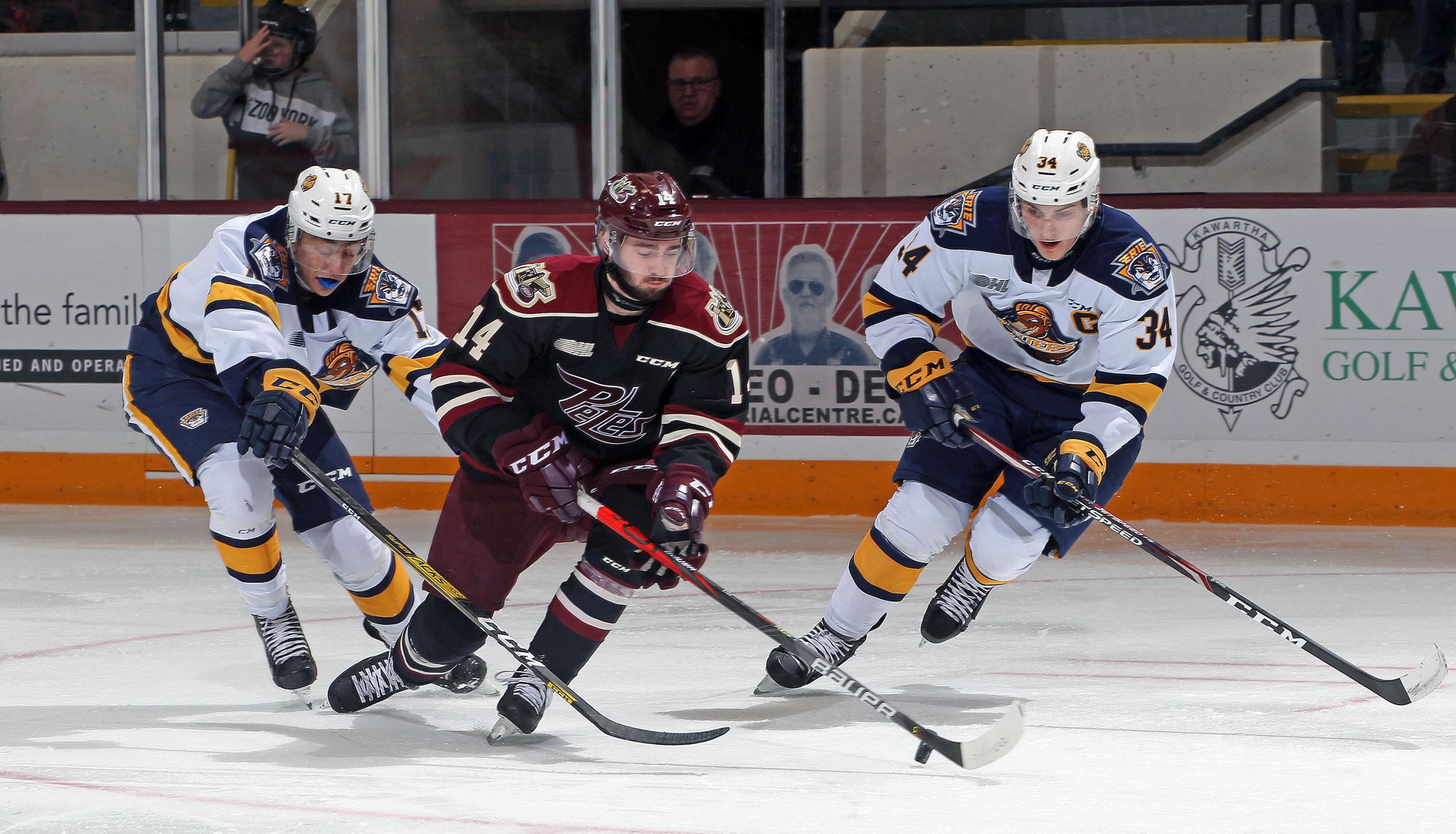 Image: Jess Van Staalduinen / Peterborough Petes
Image: Jess Van Staalduinen / Peterborough Petes
This year, I was fortunate to interview three professional athletes, Liam Kirk, Vashon Neufville, and Matty Godden. The founder of AFTV - Robbie Lyle - also appeared on an episode of The Boar Sport Podcast alongside James and I.
Having had no experience as an interviewer before taking up my post last March, I will admit this.
I find the fifteen minutes before interviewing a guest absolutely terrifying. Especially if they happen to command an army of social media followers.
Which leads me to this: I want to thank all of our interviewees. Thank you for your time. Thank you for your patience. Thank you for not unleashing hell on my Twitter feed!
Here's why each interview is still worth your time.
Liam Kirk became the first British player to be drafted by an NHL franchise. Given his return to the Sheffield Steelers, Liam's story is worth revisiting.
Vashon Neufville left West Ham as a free agent in 2019, six months later he landed in Ottawa ready to play for an offshoot of Atletico Madrid. Yes, really.
A couple of weeks before Robbie Lyle spoke to us, AFTV was embroiled in a racism scandal. I asked him tough questions about his handling of Claude Callegari's conduct. This interview has something for everyone.
Matty Godden lead Coventry City to an unlikely League One title. Following his release from Peterborough United, it took Matty eight years to secure a ticket back to the second tier. He earned his shot.
I have a fifth interview planned for next week. I'm not looking forward to the fifteen minutes before it starts!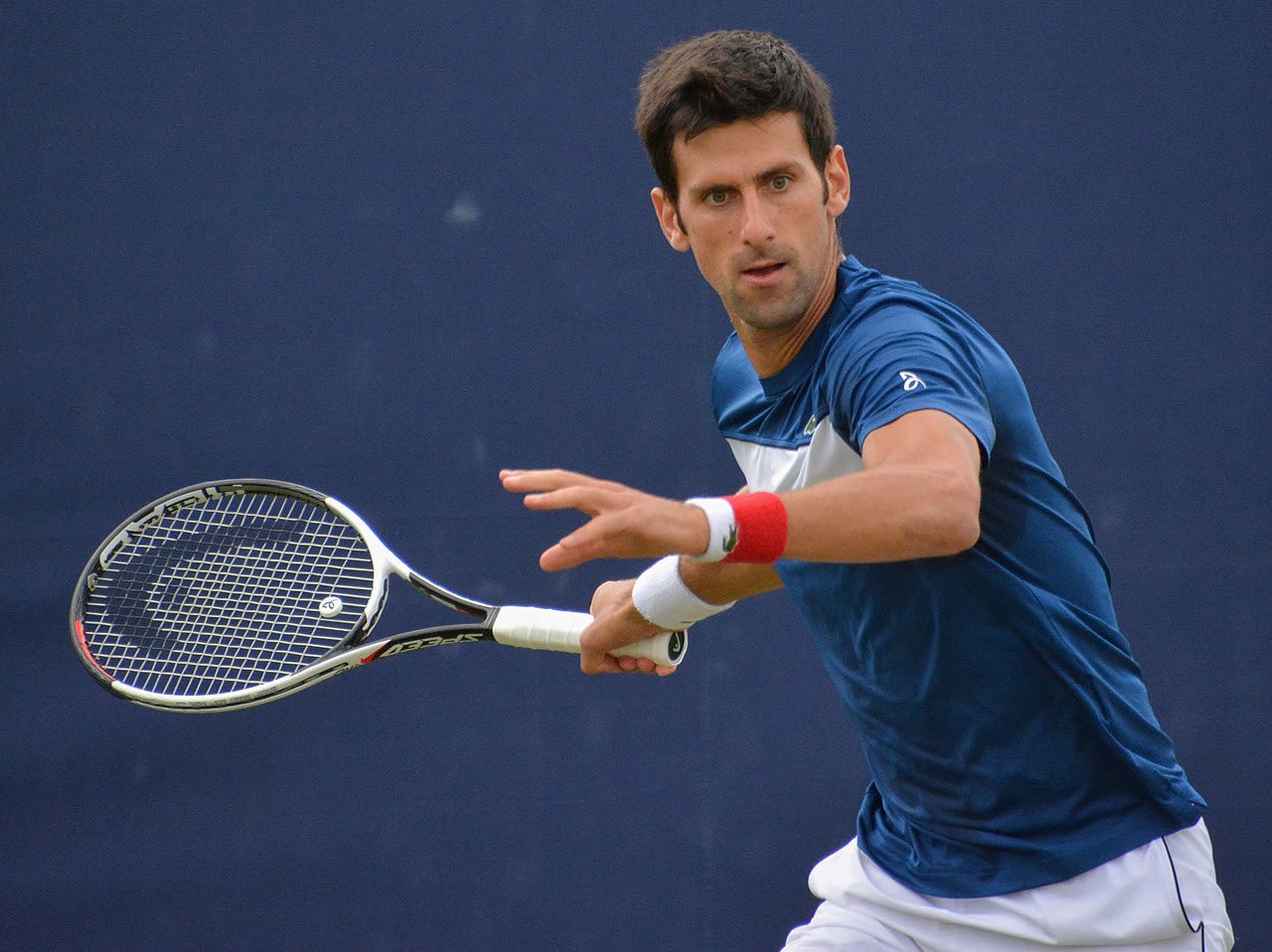 Image: Wikimedia Commons / Carine 06
Image: Wikimedia Commons / Carine 06
As I mentioned earlier, I asked our writers to fill in a survey to help me with this piece. One name came up more frequently than I expected.
Novak Djokovic.
It was a remarkable year for the Serb. He started 2020 by winning the Australian Open and continued his unbeaten streak until August when he reached the quarter-finals of the US Open.
Reece reacted to Djokovic's elimination, an event that left most journalists speechless.
Djokovic was defaulted from the tournament after striking a line judge with a ball. The image above shows Djokovic leaving the court, utterly dejected.
The world number one would quickly return to winning ways; however, before we get to that, we should return to the summer.
You might remember the Adria Tour? It was an event that Djokovic organised as the world exited lockdown for the first time. It featured in-person spectators and a hands-off approach to the pandemic. Importantly, the Adria Tour was designed to be a charitable event.
Unfortunately, it ended prematurely as a result of a Covid-19 outbreak.
Jana Sopf - our Sub-Editor (and all-round Boar Sport unsung hero) - wrote about the Adria Tour's farcical end in typically articulate fashion:
While the public outrage may seem inconsistent with the Adria Tour's noble intent, it is important to remember that philanthropy does not justify the disregard for public safety, especially in times of crisis.
---
For me, Naomi Osaka was the big winner of 2020/21. The Japanese tennis star won her fourth Grand Slam title earlier this year and has emerged as the sport's newest transcendent figure.
In solidarity with the NBA, she started tennis' wildcat strike and has been a strong voice for equality in the months since.
Osaka's decision to purchase a stake in the North Carolina Courage speaks to her commitment to elevating women's sport, regardless of the game that is being played.
---
Iga Swiatek, Dominic Thiem, and Rafael Nadal also had seasons to remember. 2001-born Swiatek emerged as the unlikely winner of the French Open in the autumn, making her the youngest player to win a singles title at Roland Garros since Nadal in 2005.
Thiem was the main beneficiary of Djokovic's self-inflicted US Open elimination. The Austrian went onto defeat Alexander Zverev 2–6, 4–6, 6–4, 6–3, 7–6 (8-6) in the final to secure his maiden Grand Slam title.
Nadal, too, has reasons to be cheerful. His victory in Paris saw him draw level with Roger Federer in the GOAT race.
Following Djokovic's win at the 2021 Australian Open, I asked Deputy Sport Editor Sam Warner for his analysis of the race between Roger, Rafa, and Novak.
The Boar Sport Podcast is available to stream on all platforms:
---
Before we move on from tennis, I want to mention Serena Williams.
The American sensation hasn't won Grand Slam since the 2017 Australian Open. Perhaps optimistically, I believe she has a real chance of breaking her Grand Slam jinx at this year's Wimbledon.
Williams turns 40 in September; it's now or never for Serena.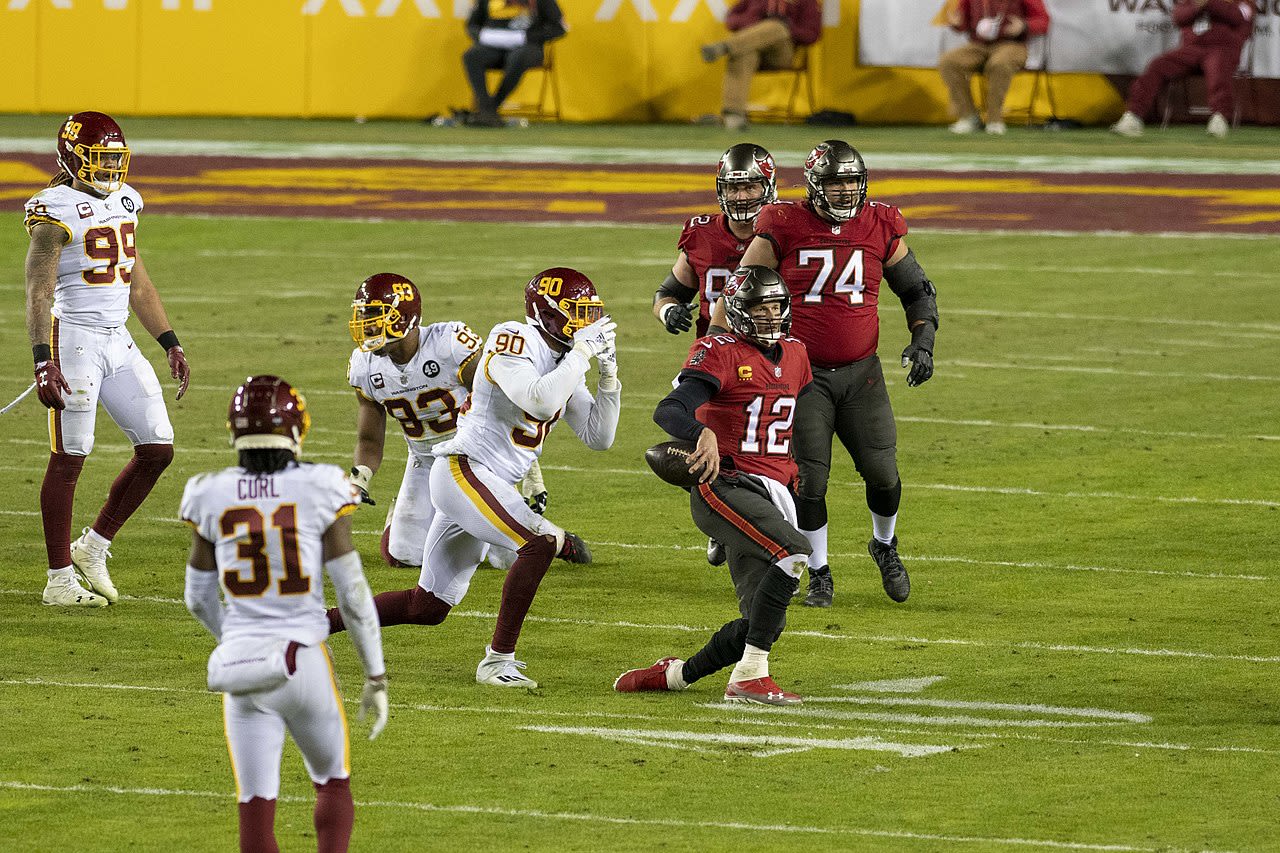 Image: Wikimedia Commons / All-Pro Reels
Image: Wikimedia Commons / All-Pro Reels
As I noted at the top of the article, 2020 was a turbulent year in the United States of America. Un-presidential politics combined with a once-in-a-generation pandemic to derail the sporting calendar.
2020 also oversaw the political awakening of North America's athletes.
On August 26, the NBA entered a wildcat strike in response to the shooting of Jacob Blake in Kenosha, Wisconsin. The Milwaukee Bucks were the first to refuse to play; many followed.
Once again, world class athletes - role models in their own right - stood up for what they believed in. It spoke to the immense power of sport. A power that must be used for good.
---
On the court, LeBron James was as good as ever.
James' LA Lakers returned to the pinnacle of basketball by defeating the Miami Heat 4-2 in the NBA Finals. The Lakers' triumph, their 17th in franchise history, saw James win his fourth championship and MVP titles.
Sam Akpan knows a lot more about basketball than I do. As such, I will refer to his judgement on the NBA's GOAT debate:
If this latest triumph proved anything at all, King James' consistent greatness has earned him the respect he calls for.
---
I had the pleasure of speaking with Curtis Leung and Paddy Graham ahead of the Super Bowl.
Our podcast, an introduction to American football, is one of my favourite pieces of content from this year - simply because Curtis and Paddy were so insightful.
By contrast, I played the role of the NFL dummy. I had actually done a lot of research before the podcast... although my aim was to suggest otherwise!
As we know now, the Super Bowl wasn't even a contest. The Tampa Bay Buccaneers brushed the Kansas City Chiefs aside, thanks to an immense defensive performance.
Curtis' coverage of the game was impeccable, I recommend his post-match analysis highly.
With such a lifting conclusion to [the Bucs'] 2020/21 season, the general feeling is that the key players will return and try to make another run at the Super Bowl next year.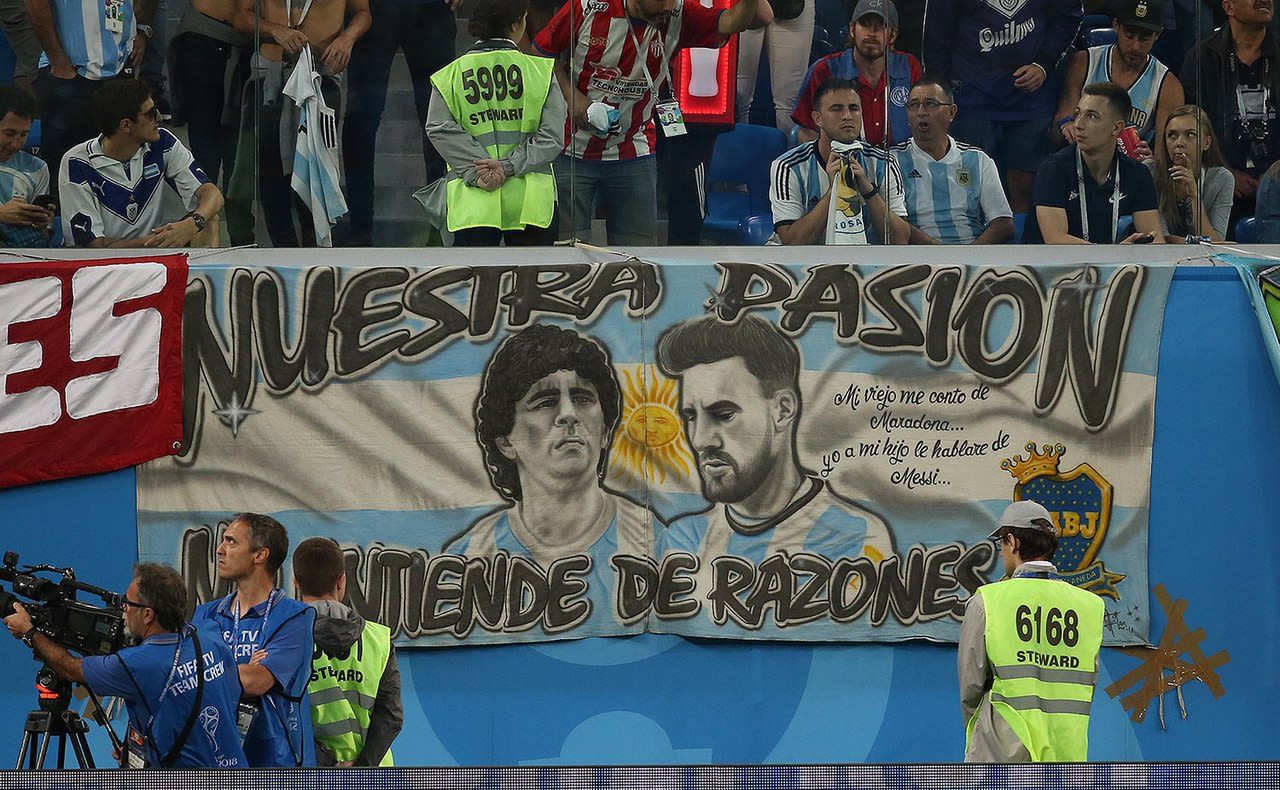 Image: Wikimedia Commons / Кирилл Венедиктов
Image: Wikimedia Commons / Кирилл Венедиктов
At the top of this piece, I wrote about the return of the Bundesliga - the halcyon days of summer when Jadon Sancho truly was the talk of the town.
I didn't, however, mention three stories that warrant special attention:
Bayern Munich's Champions League triumph,
Lionel Messi's sensational contract dispute,
The passing of Diego Maradona.
Hansi Flick has been a revelation in the dugout for Bayern. The Munich giants have lost only a handful of games under their German head coach and won a historic treble last season.
The Champions League final saw them face Paris Saint-Germain. The match was thrilling, featured outrageously high defensive lines, and was eventually won by French winger Kingsley Coman.
In the Europa League final, Antonio Conte's Inter Milan were defeated by Sevilla.
The mini-tournaments that lead to both finals were simply bizarre. The coronavirus pandemic forced UEFA to stage the final rounds of each tournament in central locations. The Champions League headed to Portugal; the Europa League travelled to Germany.
It was a fitting end to a season disrupted by forces greater than football.
---
The Messi contract saga really was something else.
FC Barcelona has been in decline for a number of seasons, partly - in my view - as a result of Messi's astronomical wage.
Messi, the greatest of all time, deserves every penny he can get. However, his contract has weighed Barca down, preventing the club from being able to build a team befitting of its talisman's quality.
The saga reached its peak when Messi refused to attend the first day of Barcelona's pre-season training camp.
In anticipation of the Argentine's snub, photographers assembled at the club's training ground to capture the despair of a young Barcelona fan.
For the record, I think the pictures were staged. The saga, however, endures. Where Messi lands next is a topic of furious conversation. I hope he picks West Ham.
---
Sam Matthews Boehmer, a loyal Deputy Sport Editor, was responsible for our coverage of Diego Maradona's passing. Maradona, one of the best footballers of all time, died on 25 November in his native Argentina.
The response from the footballing world was staggering. But allow me to tell a local tale.
There is graffiti along the Coventry Canal that says "Siempre Maradona". In English, the message simply reads 'Always Maradona'. I smile every time I jog by, reliving the many hours of Maradona skill compilations I have watched on YouTube.
For Maradona, at least at the start, it was football that was always number one, and fame was just the unfortunate side effect.
If you haven't read his piece yet, Sam's article is worth revisiting.
---
Writing the football section of this article was difficult for a couple of reasons.
First, it's the sport I love - I could write about it for days.
Second, it's our writers' favourite sport too. As a result, I'm at risk of not mentioning work that deserves recognition.
I've tried hard not to make that mistake, but I am really sorry if I have! Anyway... let's keep going!
---
Ben Northcott is a very talented writer, I've come to regard him as The Boar's Michael Cox. Ben's first article was about David Silva's departure from Manchester City, his analysis endures the test of time.
I also really enjoyed his piece regarding Thomas Tuchel's Chelsea. If you take the time to read it, you'll quickly see why the Cox comparison has arose.
Ellie Maguire's coverage of the Women's Super League also warrants a shout-out. Throughout the year, Ellie provided crystal clear coverage of women's football - for which I'm grateful.
Unfortunately, Alex Morgan's time in the WSL didn't work out. As Ellie explained in the autumn, however, Morgan's signing represented a huge milestone in the progression of women's football in England.
Mitchell Ryan has emerged as one of The Boar's most prolific football writers. If I had to recommend just one of his articles, I would choose his recent piece regarding LGBTQ+ History Month. It's fantastic journalism.
I'm incredibly grateful to everyone who wrote articles for The Boar Sport this year. This newspaper would be nothing without its writers. Thank you.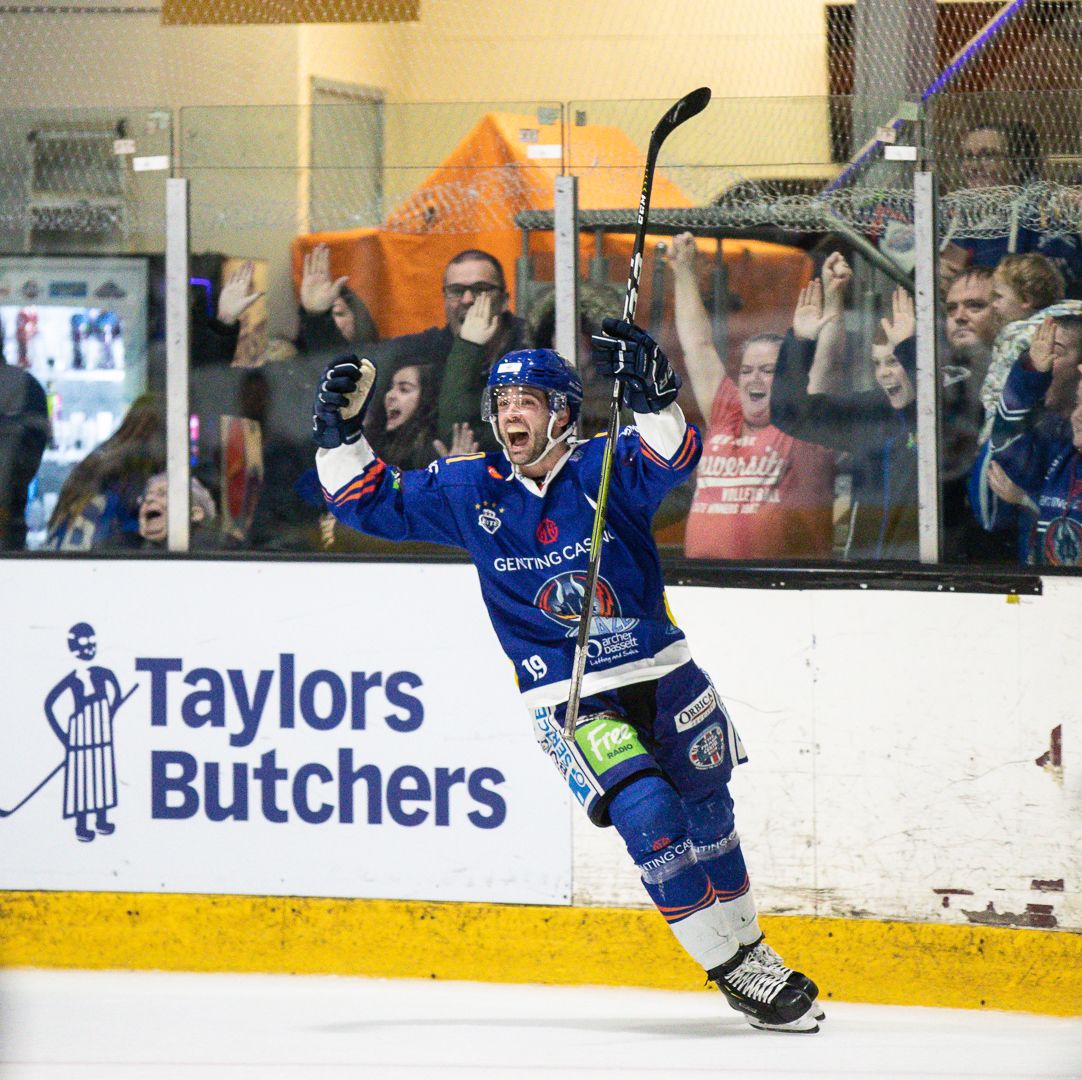 When I was elected Sport Editor, I promised to improve our coverage of local sport. I followed through on my pledge.
Throughout the year, we have brought you regular coverage of Leamington FC, Coventry United Women, and the Coventry Blaze.
It has been an exceptionally challenging year for all of our local clubs. But I have no doubt that they will bounce back stronger.
To the press officers at the Brakes, Blaze, and Red and Green, thank you for your kindness and rapid response times!
---
It's been a long year as Sport Editor - and I needed help along the way.
I want to finish this article by thanking my three Deputy Editors, Brianna Underwood, Sam Matthews Boehmer, and Sam Warner. You have been incredible.
I should also thank Reece Goodall and Jana Sopf. Without their sub-editing prowess, the quality of our content would be greatly diminished.
Since 12 March 2020, The Boar Sport has published 490 articles. We have published a piece of your work every single day for an entire year.
I'm incredibly proud of what we have achieved together; I cannot wait to see what this newspaper does next.
Thank you,