Over a hundred students participated in the Day of Action Palestine Solidarity protest on central campus on Thursday afternoon.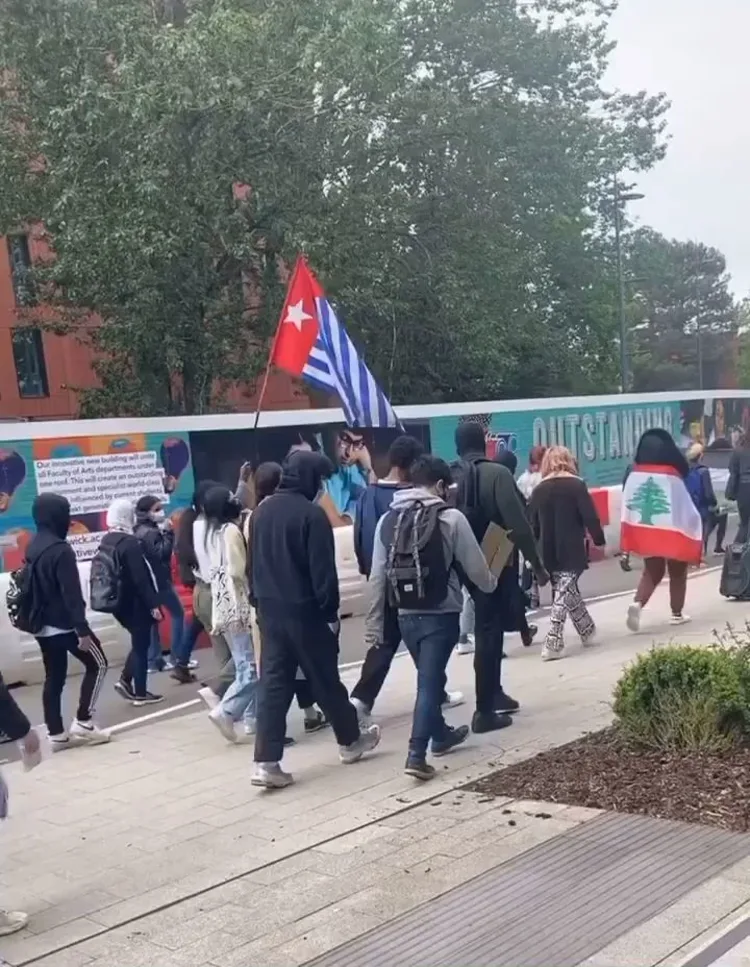 Video: The Boar / Ellie MacArthur
Video: The Boar / Ellie MacArthur
---
The protest took place at 2pm, beginning on the piazza for speeches, which was preceded by a march to University House.
The protest was organised by numerous societies, including Warwick Friends of Palestine, Warwick Anti-Racism Society, and Warwick Anti-Sexism Society.
The protest began with speeches on the piazza. The organisers began by reading out the safe spaces policy, insisting that the attendees be respectful and explaining that anyone who wished to spread hatred at the protest should "go home". Among other writings, extracts were read from Audre Lorde's Sister Outsider and Frantz Fanon's Wretched of the Earth
Chants included "shame", "resistance is justified when Palestine is occupied", and "free, free Palestine".
---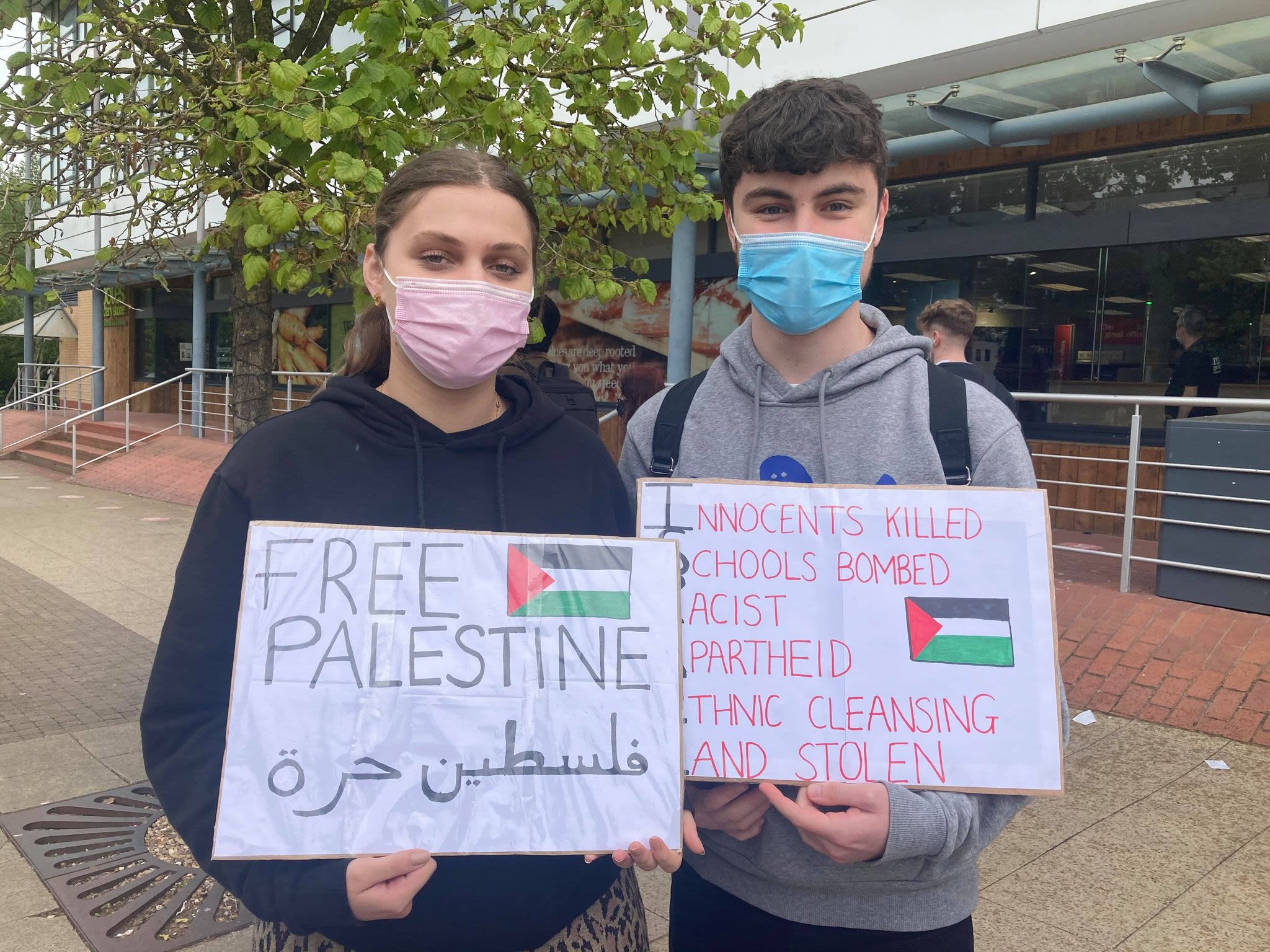 Asked why they chose to attend the protest this afternoon, one University of Warwick student said: "I'm here in solidarity with Palestine. I think it's atrocious that within a first world country such as Great Britain that the government is staying so apolitical.
"Staying neutral is more harmful than saying nothing at all."
Following the speeches, the protestors then marched to University House, where there were more speakers and students wrote messages on the windows.
Slogans written on University House included "Warwick has blood on its hands" and "Warwick is a terrorist apologist", as well as "Free Palestine".
Flares were also released nearing the end of the protest.
When contacted by The Boar for a comment about their alleged complicity and investment in "unethical industries", the University commented:
"We have no such direct investments and we have engaged with our students and staff to revise and keep under review our own 'Socially Responsible Investment Policy' which can be found here: https://warwick.ac.uk/services/finance/corporate_information/socially_responsible_investment_policy/
"We have no such direct investments"
"The University will also continue to facilitate peaceful protest."
Zach Smerin, Vice President of Warwick Friends of Palestine, said: "This demonstration was organised in order to bring to the attention of the general student public that our University invests in companies complicit in maintaining the Israeli State's institutionally racist regime, which has oppressed Palestinian people for over 70 years.
"This is rightfully and finally being acknowledged by more human rights organisations, including Israeli ones, as a system of apartheid, as defined by numerous United Nations Resolutions and the Rome Statute of the International Criminal Court .
"We demand that the University of Warwick, as its own 'Socially Responsible Investment Policy' dictates, not invest in companies that aid the Israeli state in committing its crimes of apartheid, including BAE Systems and JCB .
"We consider ourselves to be following in the footsteps of previous generations of students who marched against the apartheid regime in South Africa, and we will not rest until we succeed ."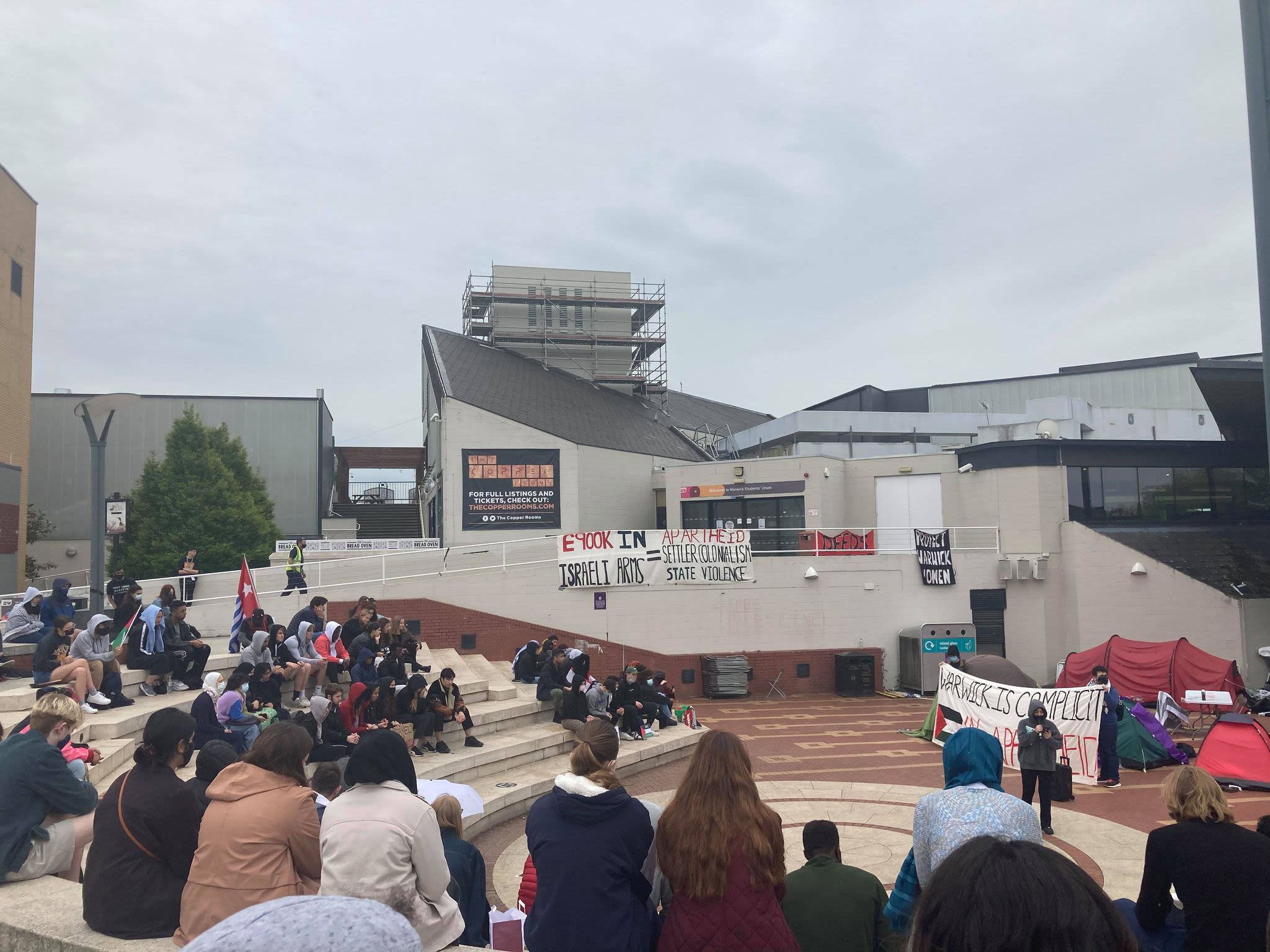 Warwick has seen vast quantities of activism on its campus over the last few months .
Last week, a 'Palestine Solidarity Protest' was held which was attended by hundreds of students.
There was also a protest in support of student welfare at the University, hosted by Protect Warwick Women and Shame on You Warwick .
Last November saw a march against sexual assault organised by SOYW after a petition launched by Laila Ahmed gained momentum.
It has since been signed by over 60,000 people. In March, a vigil was held on campus following the death of Sarah Everard.
There is currently an open letter circulating, asking the University to agree to the demands of Protect Warwick Women who are occupying the piazza .
The open letter has been signed by over 600 people .