Alex Scott close to being named host of Football Focus
Dan Walker has left the show after twelve years at the helm, and Scott seems set to step into the breach, having proven her analytical ability.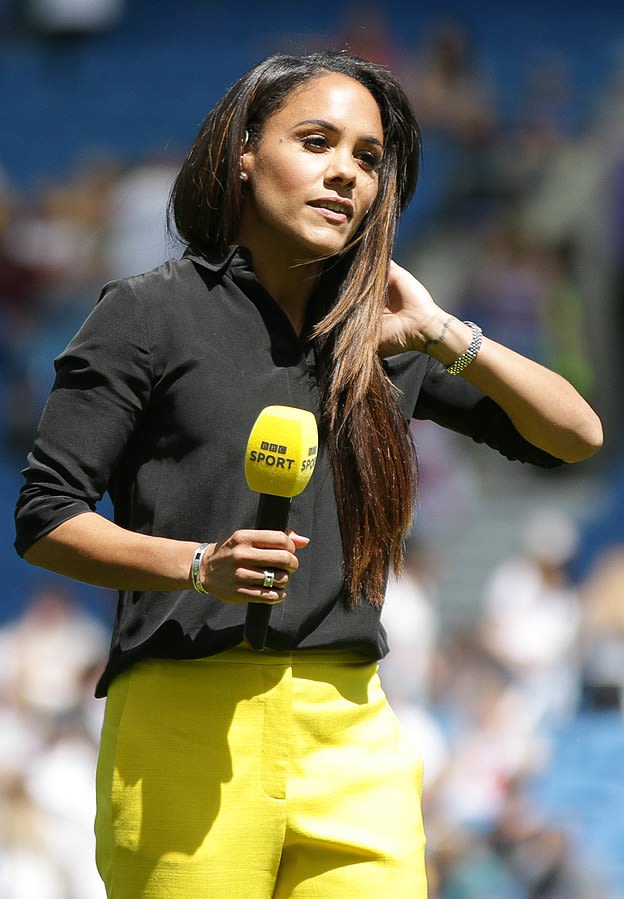 Image: Wikimedia Commons / James Boyes
Image: Wikimedia Commons / James Boyes
The expected appointment of Alex Scott as the first permanent female host of Football Focus represents another pioneering move but one that should not come as a surprise. In a career that has seen no shortage of firsts for women in football, Scott has certainly proven her ability in analysis and presenting. 
Football Focus would be Scott's first solo hosting gig. The show is now a mainstay of BBC football coverage having been on air since 1974. It previews the weekend fixtures and shows highlights of the midweek matches alongside analysis from a panel of pundits. As Dan Walker, host of 12 years, has announced he is stepping down it has been widely acknowledged Scott is the likely replacement.
Any man holding the same credentials as she does would face no questions over their suitability. Her appointment as the first female presenter of the show is therefore just another step in demonstrating the deserved place of women in the national sport.
In a playing career spanning 16 years the accolades to Alex Scott's name seem endless. She was part of the Arsenal team that won the historic 'quadruple' and accrued 140 caps, participating in four European Championships and three World Cups. During this time, as Gary Lineker had done, she had the foresight to prepare for life after retirement by picking up appearances on Soccer AM and taking up an unpaid placement at Sky Sports.
Consequently, Scott's success continued when she retired into a full-time media career, becoming the first female pundit at a World Cup for the BBC in 2018 and in the same year the first female pundit on Sky Sports. Recently she has also co-hosted the BBC Sports' Personality of the Year Awards, the One Show and Sports Relief.
Scott's seemingly rapid rise in media has not been a journey without challenges, having to face sexist and racial abuse on the internet, and social media has certainly not made it easy. But, in spite of this, she continues to deliver engaging presentation and insightful punditry. The plethora of opportunities she has been rewarded with by the BBC are testament to her capability and arguably reflect their desire to prepare her for bigger roles.
Hosting Football Focus presents the opportunity to continue her upward progression and increasing visibility on our TV screens. This can only be viewed as a progressive step as she becomes a pioneer and a role model for women. Her presence shows not only can women participate in football, but they can also talk about it with acumen and provide insight into a game that has for far too long be deemed a 'men's sport'. 
In having to go the extra mile to prove her capability as a pundit, the research and judgement Scott has demonstrated has often been noted by fans. Especially in the wake of the World Cup in 2018, many on social media were questioning why her male counterparts could not provide such detailed analysis.
Assuming the position of host of Football Focus will see Scott follow in the footsteps of leading broadcasters such as Gary Lineker and Bob Wilson. This role could see her follow a similar trajectory and lead to bigger opportunities for herself and other women in football. Regardless, the appointment is just reward for her obvious talent and credentials as a presenter and can hopefully inspire more to follow in her footsteps.