Black Lives Matter protest held in Leamington Spa
More than 500 people attended a protest in Leamington Spa, following the death of George Floyd in the USA.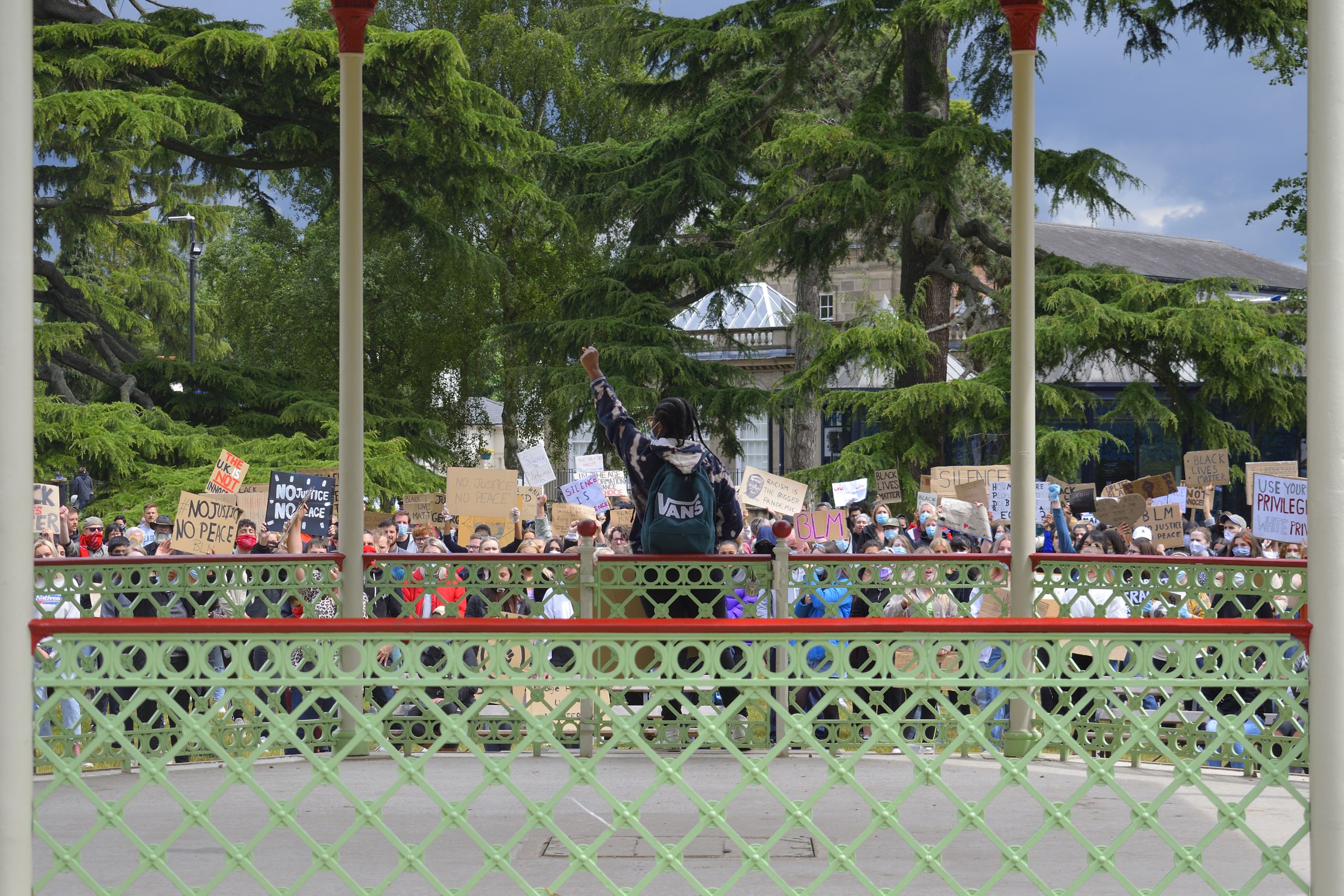 All images by Loic Verstrepen Sande
All images by Loic Verstrepen Sande
More than 500 people gathered for a protest in solidarity with the Black Lives Matter (BLM) Movement in Leamington Spa on 4 June. 
Protesters gathered at the band stand of the Royal Pump Room Gardens at 2pm to hear a series of speeches by organisers and attendants alike, before marching up Leamington's Parade. 
The marching crowd temporarily interrupted traffic throughout the Parade. It occupied one lane of the street and occasionally the whole width of the road. 
Police presence was minimal, and no violent incidents nor clashes occurred.
Protests have been taking place all across the UK, including London, Manchester, Birmingham and Coventry, among others.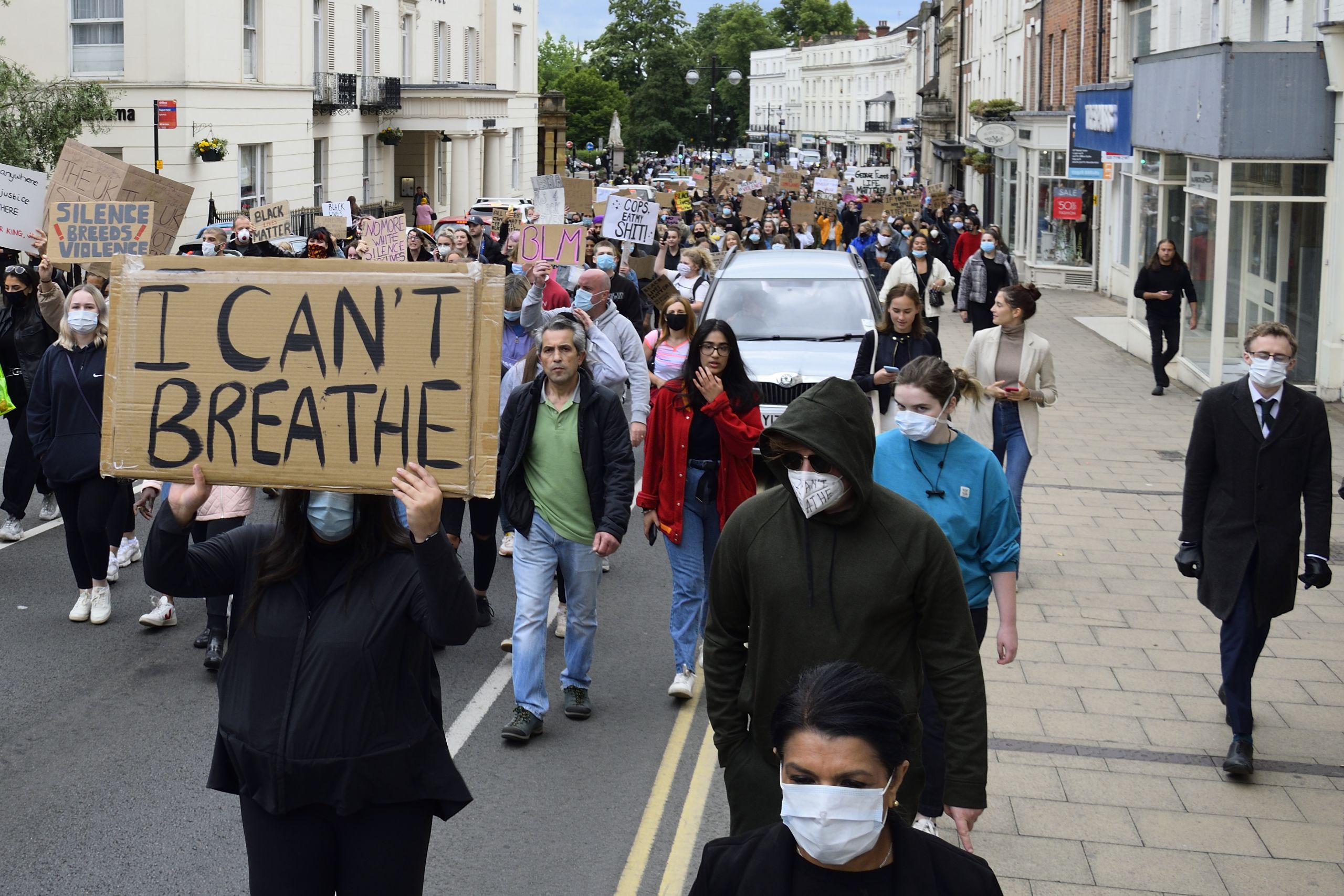 Usual chants associated with the BLM movement were sung by the crowd, such as "George Floyd", "No justice, no peace", "Black lives matter" and "I can't breathe", among others.
---
People of Colour of different backgrounds shared their personal experiences with racism through the megaphone. White speakers also challenged institutional racism and demanded change.
---
Although absent, Labour MP for Warwick and Leamington Matt Western expressed - through a spokesperson - "solidarity to all those at the Black Lives Matter protest", and committed to "demanding justice for George Floyd and the urgent need to tackle racism across the world".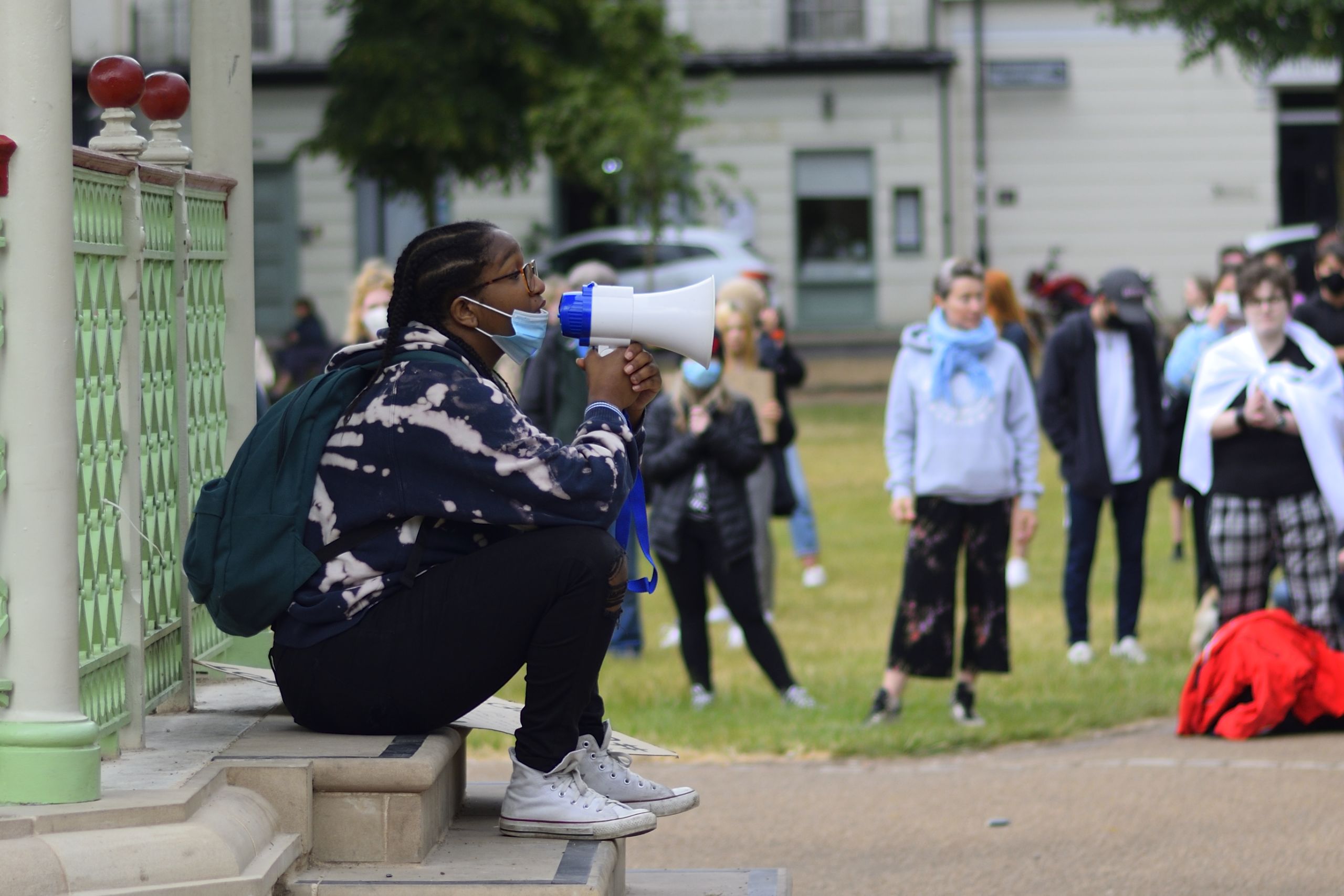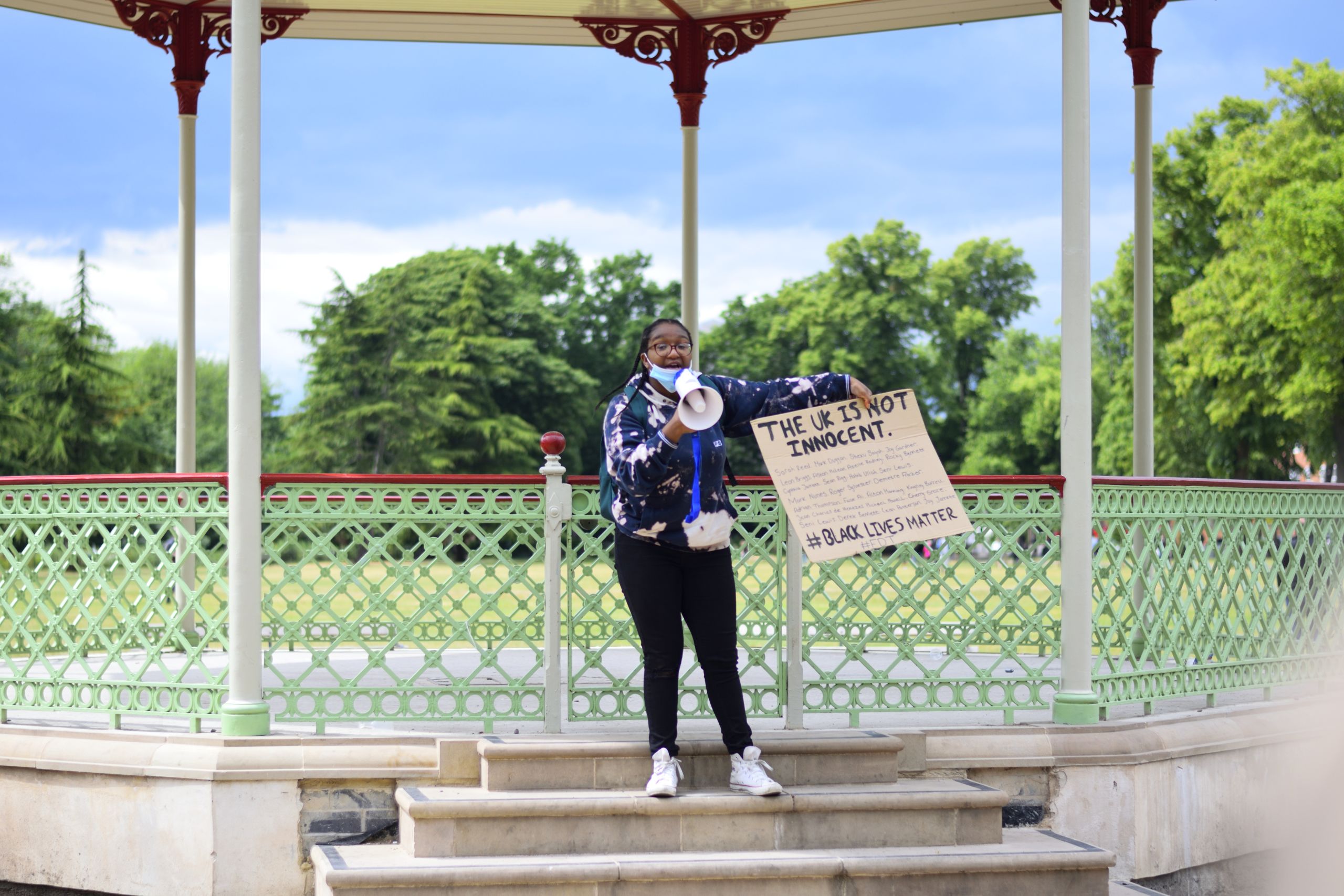 Mr Western publicly condemned "the racism of that police officer (referring to Derek Chauvin, charged with the murder of Floyd), his colleagues and of the US President himself". 
"However, condemnation is not enough by itself. We need to act," Mr Western added. 
"We can and should stop the trade of riot gear and rubber bullets in America. I'm joining my colleagues in Parliament to demand the government act urgently."
One protester, Junior Cunningham, from Warwick, said he was in attendance for his children, who were mixed race.
"How do I explain to my kids that people that look like mummy sometimes don't like people who look like daddy?
"How do I make him aware that he will be treated differently?
"I have enormous fear for him when he's older and her when she's older," Mr Cunningham said.
BLM Leamington, which organised the event, is a newborn Instagram account run by 17-year-old Shianne Williams. Within three days of activity it has garnered over 500 followers.
"I might be seeing double," joked Ms Williams showing disbelief over the high turnout. 
"I thought ten people were coming. I've always thought that my voice hasn't been heard. I've always felt that I didn't really matter. So, I kept my hopes down to avoid disappointment. I did not expect this. I'm just so humbled."
Ms Williams said: "For many people this is their lives. We have a duty as the people of Leamington Spa to make life a bit easier for people. There's so much hate in the world, let's all come together and love.
"This doesn't end here," she concluded.