Can Football really ignore Qatar's World Cup Controversy?
Jake Rodrigues analyses the issues around the 2022 tournament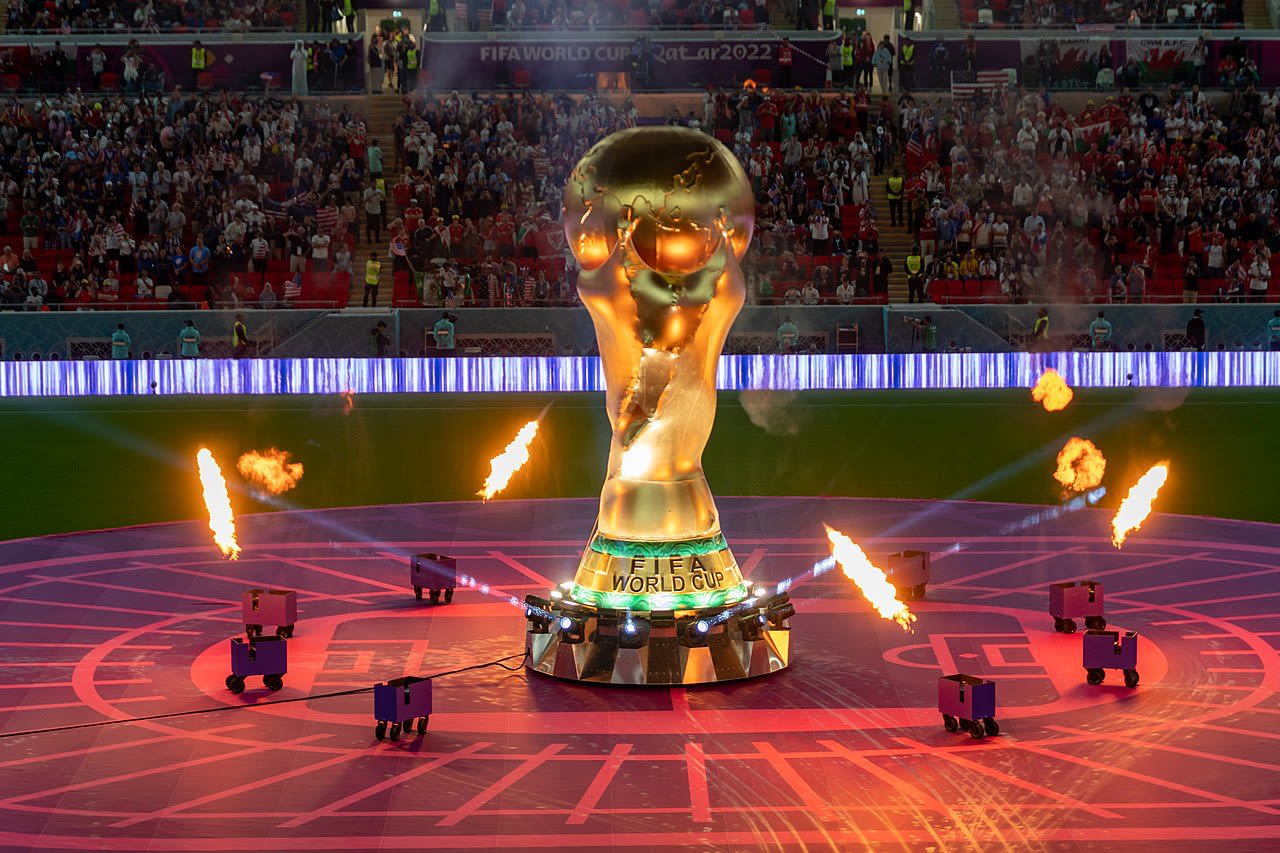 Image: Wikimedia Commons/U.S. Department of State
Image: Wikimedia Commons/U.S. Department of State
When Qatar was awarded the World Cup in 2010, footballers and fans alike were puzzled. Qatar had neither any football heritage, nor any real ties to the sport at the time of the bid. Today, Qatar owns Paris Saint-Germain and they have bought their way into hosting the most watched sporting event in the world, but at what cost? Over a decade on from the bid's approval, it is hard to remember a tournament that has ever been steeped in so much controversy before a ball has even been kicked. With FIFA brazenly urging competing nations to just "focus on football", it is as good a time as ever to dissect the pattern of corruption and human rights violations that have led up to the tournament, which make it impossible to simply concentrate on the beautiful game.
Is football still 'the world's game'?
Qatar is the smallest country to have ever hosted the finals, second to Switzerland in 1954, with six of the eight stadiums used in the tournament located in the capital, Doha. Not only does this clearly pose a logistical difficulty for the estimated over 1.2 million fans set to travel to Qatar, but it also begs the question: why Qatar in the first place? Until 2022, by virtue of their successful bid to host the tournament, Qatar had never even qualified for the World Cup. The Maroons were ranked 113th in the world when the bid was approved: the lowest ranking for a host country in the 92-year history of the World Cup.
30,000 foreign workers had been hired... 6,500 had died
In order to host the tournament, Qatar has built seven stadiums in just 12 years. A new airport has been constructed, and with it around 100 new hotels, a new metro system and many new roads. It is understood that 30,000 foreign workers had been hired to build the stadiums alone, of which a reported 6,500 had died up until early 2021. By the time the construction had been completed, The Guardian estimated that two million migrant workers had been employed by Qatar.
Qatar's treatment of migrant workers has been heavily criticised. An investigation in 2013 by The Guardian found that many people were being forced to work without food or water, were not paid, and had documents proving their identity taken away from them. Three years later, human rights group Amnesty International accused Qatar of using forced labour and confining workers to live in squalid conditions. It was also uncovered that workers were being paid the equivalent of 99 pence per hour during a 48-hour working week. The Qatari government was later forced to introduce a minimum wage.
It has also been recently uncovered that parts of the World Cup construction had not even been completed with just days to go before the start of the tournament. Work on the official FIFA fan zones continued long into the nights before the first match. Many migrant workers had been seen constructing entrances to the fan zones, with many of them choosing to sleep on the grass during their breaks. Not many World Cups or sporting events of this magnitude have been unfinished going into the final week of preparation.
"Football's been dragged through the mud, before a single ball's been kicked"
There has also been great concern about the treatment of LGBTQ+ people in Qatar. Same-sex relationships are criminalised, with some couples even being killed for expressing their sexuality. After coming out as gay in 2021, Australian footballer Josh Cavallo has even expressed his fear about playing in the tournament. Captains of the European teams will wear 'One Love' armbands in opposition to Qatar's views and in support of the LGBTQ+ community. Denmark have "toned down" the colours of their kits, as shirt sponsor Hummel does not wish to be associated with the tournament. Denmark have also been banned by FIFA from wearing training shirts with 'Human Rights for All' emblazoned on them. FIFA's desire to minimise uproar against the shirts seems fair in principle, but it is not at all comparable to the controversy caused by Qatari laws or their treatment of migrant workers.
Craft ale company Brewdog's campaign against the World Cup taking place in Qatar is brave. Their campaign, World F*Cup, states: "Football's been dragged through the mud, before a single ball's been kicked. Let's be honest: Qatar won it through bribery."
This strong stand against the World Cup has been praised for its courage in the face of such a public tournament. As "the proud anti-sponsor of the World F*Cup", Brewdog will be donating all its revenue — not all profits — from a dedicated range of products to human rights charities in Qatar. After England's infamous drunken hooliganism at Euro 2020, it is ironic that it is a British craft beer company that is taking such an impressive and defiant stance at this major tournament. It is perhaps disappointing that nations at this year's tournament could not take as strong a position in the face of Qatar's clear human rights violations.
FIFA's Catalysts of Corruption
The world of football had thought that the days of former FIFA president Sepp Blatter's infamous involvement in the sport had come to an end. After a 17-year presidency overshadowed by rumours of corruption, Blatter was forced to step down, along with the former UEFA president Michel Platini, due to allegations of fraud.
Awarding Qatar the World Cup "was a mistake"
His recent revelations about his regret regarding Qatar's successful bid now appear to be a nugatory, last-ditch attempt at salvaging his tattered reputation.
At the age of 86, Blatter has the opportunity to reflect on his time controlling the direction of world football. On the eve of the tournament, he admitted to the BBC that awarding Qatar the World Cup "was a mistake". The former FIFA president posited that his changed view was due to "social considerations and human rights [being] taken into account". Despite wholeheartedly denying rumours of corruption, it is difficult to take Blatter's words at face value. From being in such a commanding position to being banned from football until 2028, his words appear remorseful, but ultimately come too late and are ineffectual.
It is difficult to look beyond the systemic corruption and human rights violations
Blatter and Platini had been invited to the Élysée Palace by Nicolas Sarkozy, where the French President had just had lunch with the Crown Prince of Qatar. Speaking in 2013 after an investigation into the former French international's conduct, Platini divulged that he "knew Sarkozy wanted the people from Qatar to buy PSG" and that he "understood that Sarkozy supported the candidature of Qatar". Nevertheless, Platini denied that he was pressured by Sarkozy to give Qatar the tournament, but he has since opted to abstain from commenting on matters surrounding the World Cup. The severity of systemic corruption that has been ingrained in football's governing bodies — and now in the sport itself — is, at times, unfathomable.
In looking back at the last decade of deals and deliberations, we can see that money has been the root of all footballing evil. Perhaps it is wrong to speculate what might have been for the tournament had the alleged 'brown envelopes' not been passed across governing bodies in, and indeed out of, football. FIFA's tenets of diversity and inclusion have been cast aside to make way for their monopolisation machine that crusades into an ill-planned World Cup. In what is meant to be the world's game, it is difficult to look beyond the systemic corruption and human rights violations and just 'focus on football' as FIFA will us to do. Whatever sporting drama we see in Qatar, there is no doubt that this World Cup will be overshadowed by events off the pitch.