Could the World Cup define football's greatest player?
Jonny Ball takes a look at Lionel Messi's final World Cup, and how this Argentina lineup could finally help him complete his glittering trophy cabinet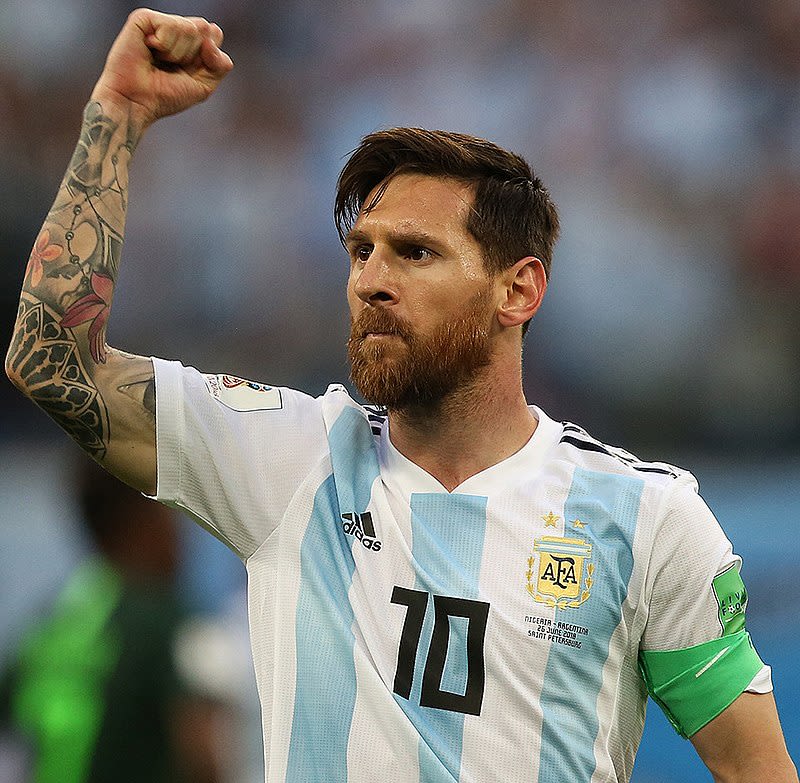 Image: Wikimedia Commons/Кирилл Венедиктов
Image: Wikimedia Commons/Кирилл Венедиктов
Those who view football as an art form rather than a commodity are united in their adoration for Lionel Messi. The 35-year-old from Rosario, Argentina, has consistently astounded the footballing world, evolving from patchy runs to prolific goalscoring to one of the most effective chance generators the world has ever seen. In almost two decades of footballing splendour, Messi has surpassed all his contemporaries and peers, and has almost become deified around the world as a talent never seen before within the beautiful game.
The magician has built up one of the most impressive collection of accolades to support this adoration, and has accompanied a plethora of national and European club championships with the highest amount of Ballons d'Or out of any competitor. While stints at PSG and Barcelona have led to one of the most impressive collection of silverware in sporting history, he is still yet to win football's (and sport's) largest competition and critics have suggested that if the upcoming World Cup in Qatar fails to go his way, his record will be forever tarnished.
2014 would demonstrate that he could indeed perform on football's biggest stage
First making his World Cup debut in the 2006 edition of the tournament, Messi had already been named the heir to Diego Armando Maradona before he had netted his first international goal. With impressive dribbles and long flowing hair, many could see the youngster as a clear successor to Argentina's god of football. He would instantly deliver on this promise, and his first half-hour on the biggest stage of all led to a goal and an assist. Messi would be one of the breakout stars of the tournament as Argentina would get all the way to the quarter-finals, and many believed that he would be one of the players of the decade.
By the time the next competition came around, there was little doubt that this had become a reality. Over the four years between, Messi had become the focal point of one of the best football teams of all time and had already played a crucial role in winning some of football's biggest trophies. Claiming the 2009 Ballon d'Or by one of the biggest margins of all time indicated that Messi may be of a different class to regular footballers, and this was only aided by an almost single-handed destruction of Manchester United in the Champions League final and back-to-back La Liga titles.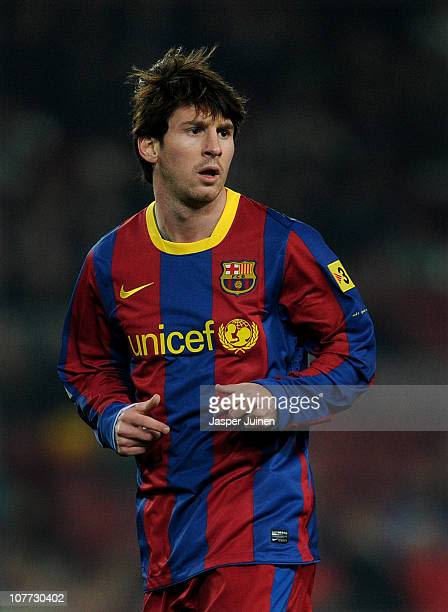 However, while the footballing world may have been at Messi's feet, 2010 would be a disappointment for Argentina. Alongside the man he had been compared to his whole career, Maradona and Messi would suffer humiliation against Germany in the quarter-finals, leading to many accusing Messi of failing to live up to his manager's standards and legacy.
This meant that, coming into the 2014 World Cup, Messi was under increasing pressure to perform. He faced accusations that while he had appeared to be one of football's greatest at Barcelona, his incredible club form had failed to materialise at the World Cup. But 2014 would demonstrate that he could indeed perform on football's biggest stage.
A 113th minute goal in that World Cup final was all that separated Messi from the chance to prove his biggest doubters wrong. This defeat in the final would lead to many accusations of failure as fans wondered why a player who had consistently shown himself to be the best player on the planet could fail to win Argentina silverware. He set the tournament alight and won the golden ball, but there remained criticisms that he had underperformed as his Argentinian side again fell against Germany.
Over the next few years, Messi would be part of the all-conquering MSN trio, accompanying Neymar and Suarez as he went on to win another Champions League title in 2015. By the time the 2018 World Cup rolled around, Messi was a very different player to the one that had entered the World Cup stage 12 years previously.
Messi and Argentina are in incredible shape
While 2014's Messi was coming off a stint which included four consecutive Ballons d'Or and a record-shattering 91-goal season, 2018's Messi was used as part of an effective front three and had become more creative instead of being the sole goalscoring threat. Although at club level Messi had grown into a player who could share the goalscoring burden, the Russian World Cup would see the Argentinian captain carrying the weight of a country solely on his shoulders yet again.
After disappointment in the finals of the two previous Copa America's, many believed that Messi was unable to succeed for Argentina. Criticism for not emulating Maradona's success was rife, and he was blamed for Argentina's lengthy trophy drought. This was only compounded by elimination to eventual champions France in the 2018 round-of -16. Fans globally saw the beginning of the end – Messi was still a fantastic player, but his talents seemed to be waning – especially in direct contrast to rising star, Kylian Mbappe.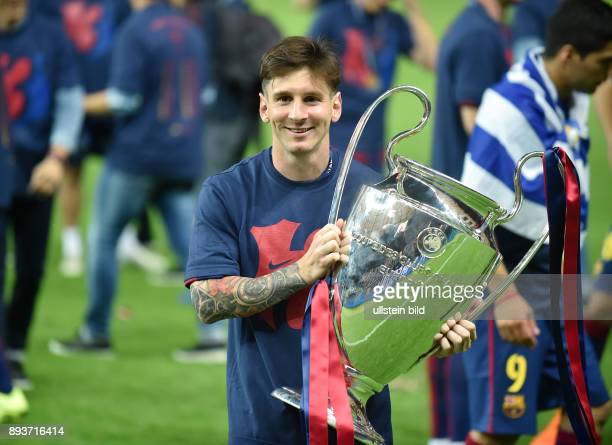 However, while Messi may have changed his style of play with age, evolving from a player of incredible runs to a more cutthroat, efficient threat, he has still remained the best player on the planet. Though he had threatened to retire from the Argentina national team due to the overbearing pressure, he is now accompanied by a youthful squad with a plethora of attacking options that will be willing to put their lives on the line for their captain.
Starting this season in breath-taking form, with only Haaland truly comparable in goal-scoring contributions, Messi and Argentina are in incredible shape. Winning the 2022 Copa America and Finallissima not only showed that Argentina have the ability to compete with any international team, but also exorcised the demons of the past. The PSG winger may have been let down by a weak international side in the past, but Lionel Scaloni's new look squad will present the greatest player of all time with his greatest chance on the biggest stage.
"Don't write about him, don't try to describe him. Just watch him."
If football is a game of deities, then Messi has become Zeus atop Mount Olympus. A player who has redefined what can be achieved on a football pitch and has shown technical abilities far beyond comprehension. However, with Qatar seemingly his last attempt to quell his Achilles heel, he will need to call on his Herculean ability one last time.
Those who truly observe football know that Messi should be seen as the greatest of all time no matter how he fares in Qatar, and his achievements across his career will undoubtedly be some of the most impressive ever achieved regardless of this one gap in his glistening trophy cabinet.
As Pep Guardiola once said about his greatest disciple: "Don't write about him, don't try to describe him. Just watch him." There's no doubt the whole planet will be observing as football's greatest player has his final show on the world's biggest stage.