Coventry Blaze: Chris pohlkamp returns for elite series
The 25-year-old American defenceman made 48 regular season appearances for the Coventry Blaze last season.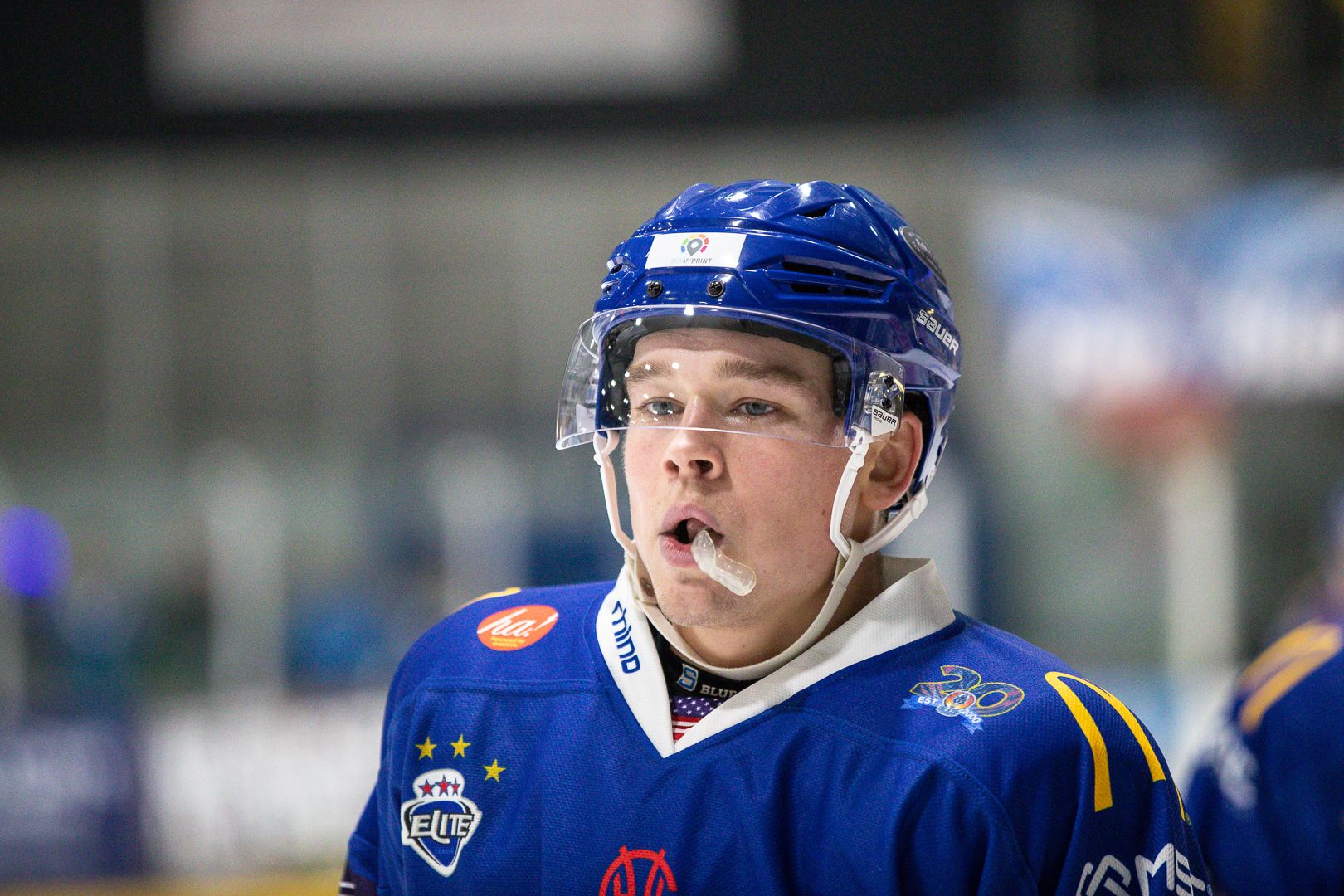 The Coventry Blaze have secured the return of American defenceman Chris Pohlkamp. The Blaze returnee will participate in the 2021 Elite Series, with Coventry opening the tournament against the Manchester Storm on 3 April.
The 25-year-old registered 16 points in 49 regular season appearances for Coventry last term. The 2019/20 season, Pohlkamp's first as a professional, also saw the Minnesota-born defenceman make nine appearances in the Challenge Cup, registering a single assist.
The right-shot defenceman made his professional debut in Coventry's 6-4 win over the Manchester Storm in September 2019.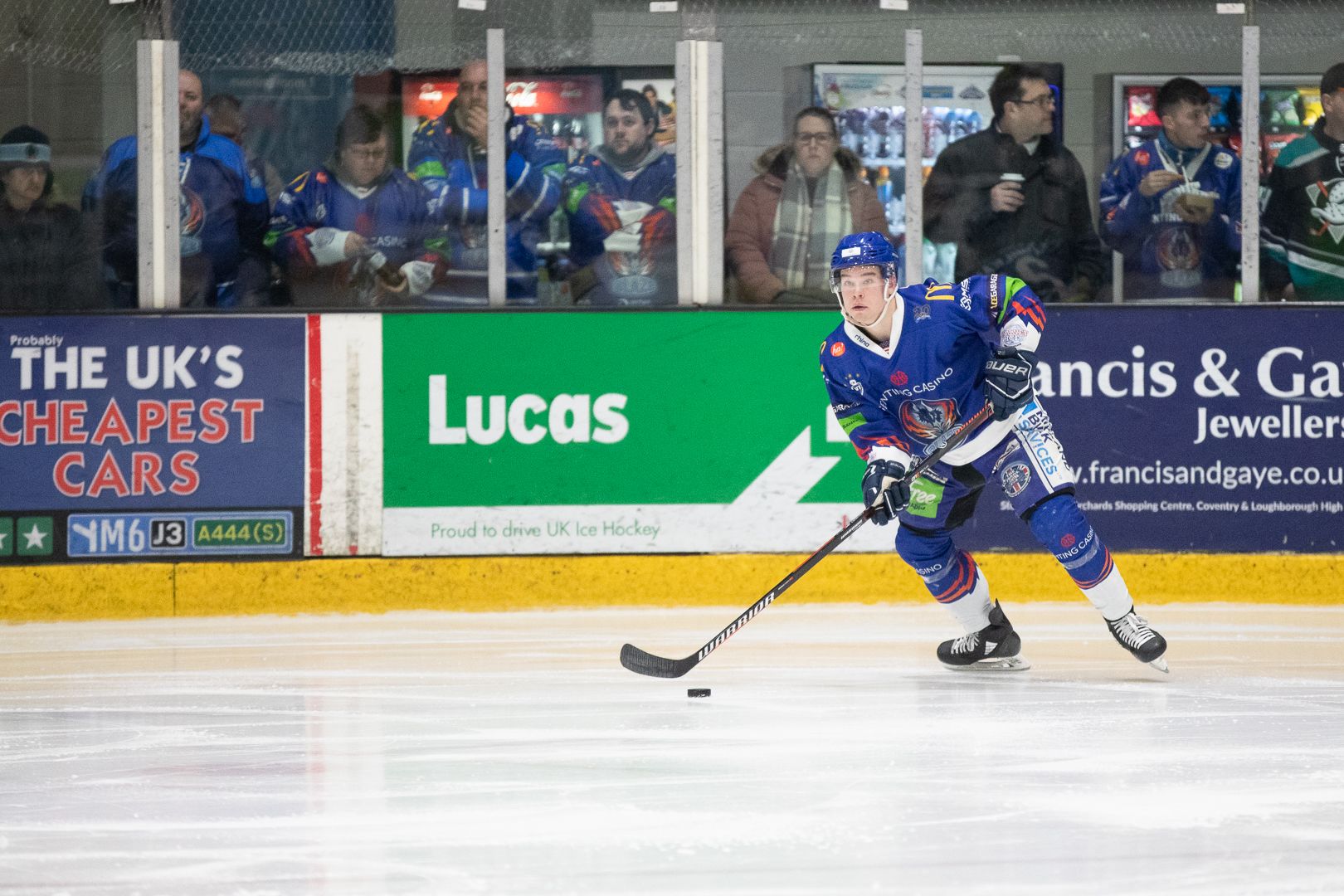 Before the season was curtailed, Pohlkamp registered four goals for Danny Stewart's Blaze. Pohlkamp's added to his tally in Coventry's 8-3 win over the Guildford Flames in December, scoring with a slapshot from the blueline.
In response to Pohlkamp return, Stewart told the Blaze website: "Chris was a big part of our back-end. He transitioned well into pro. He is good in all areas. He skates well, is reliable defensively and a big part of our penalty-kill. He's young and hungry so we're glad to get him back for this."
Pohlkamp - the first import to join the Blaze ahead of the Elite Series - joins David Clements, Paul Swindlehurst, and Cole Shudra in Coventry's defensive unit.
Clements, alongside Blaze teammates Ross Venus and Jordan Hedley, is currently competing in the NIHL Spring Cup.
Before joining the Coventry Blaze, Pohlkamp played an integral role for Bowling Green State University, where he registered 36 points across four seasons.
In 141 appearances for the Bowling Green Falcons, Pohlkamp became established as one of the team's leading plus/minus players and was named a WCHA All-Academic twice.
In 2016, Pohlkamp grabbed the headlines for a hit in open ice while playing on the right of Bowling Green's defence.
In his senior year at BGSU, Pohlkamp was chosen as the Coach's Player of the Year and received the WCHA Scholar-Athlete Award.
In 2015, before arriving at Bowling Green, Pohlkamp was crowned a Clark Cup champion with the USHL's Sioux Falls Stampede.
---
The Coventry Blaze are one of four Elite Ice Hockey League teams to be participating in the Elite Series.
Coventry will face the Manchester Storm, Nottingham Panthers, and Sheffield Steelers in a five-week mini-season, commencing on 3 April.
Teams selected ten players from the Elite Series Draft, with a further five protected from the draft. Each team is entitled to eight international players.
The Blaze will play 12 regular season games, before moving onto the Elite Series semi-finals.
The semi-finals, seeded according to regular season form, will be contested using a two-legged aggregate system. The victors will contest a best-of-three series final.