Coventry Blaze: Luke Ferrara returns for 2021/22 campaign
'By this point in Ferrara's career, we know what the former Peterborough Phantom is about. Scoring goals.'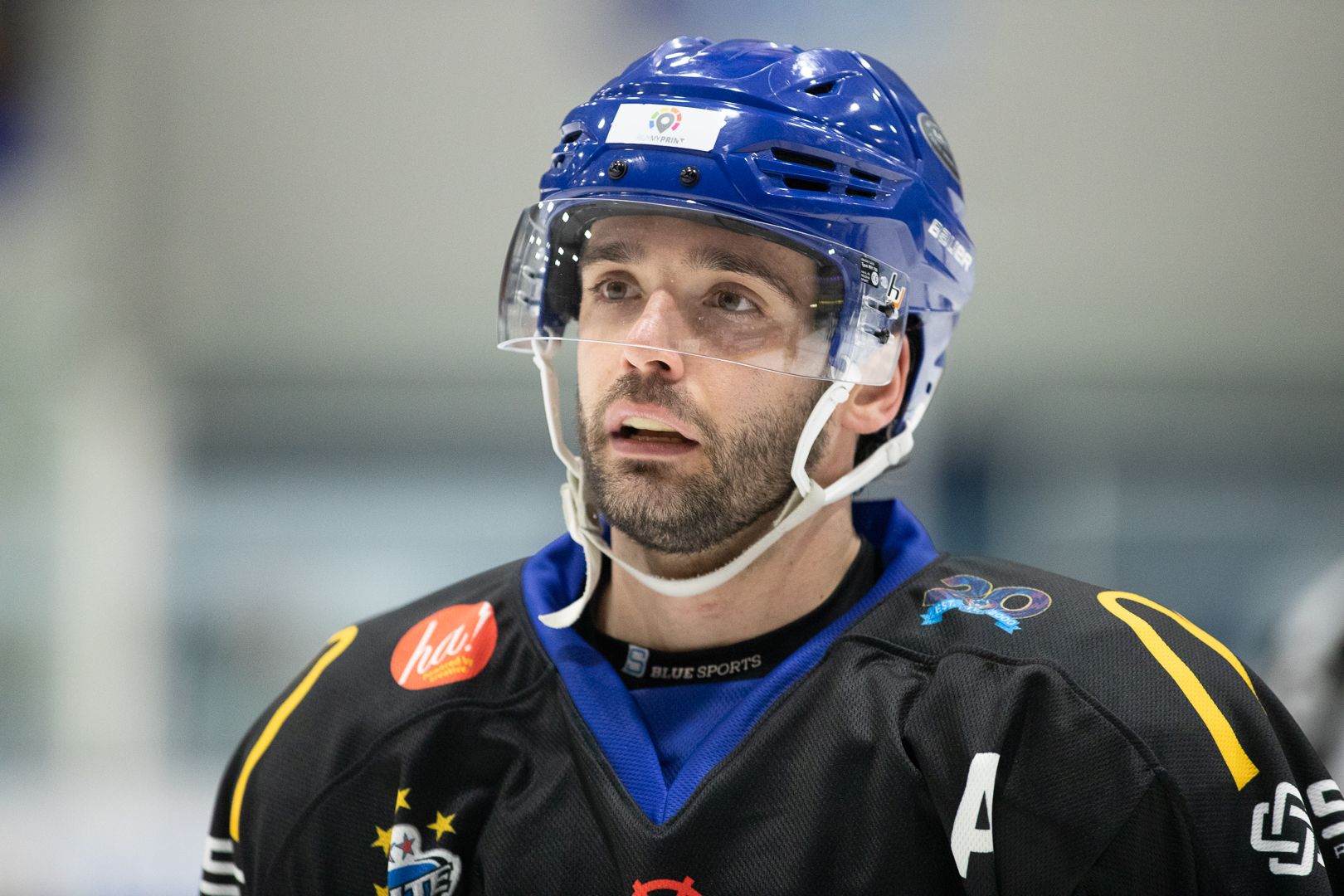 Luke Ferrara will return to the Coventry Blaze for the 2021/22 season, extending his association with the Skydome Arena club to five years.
Ferrara, 27, is the first player to put pen to paper for the Blaze ahead of the new season, which is set to begin on 25 September.
Coventry Blaze head coach Danny Stewart has hailed Ferrara's return, noting the Englishman's unprecedented success during the 2019/20 campaign. "Feds had a special year for us in the last season that we played," Stewart said in a club statement.
He is a big reason for our success the past couple seasons, and we are all thrilled to have him back again
"For a player to lead a league in goals is something special, but to be a Brit as well made it essential we got him back in Blaze colours.
"He's a leader, a great producer for us, and a big part of our organisation. He is a big reason for our success the past couple seasons, and we are all thrilled to have him back again."
After leading the Elite League in goals in 2019/20, Ferrara signed a two-year contract extension with the Blaze in a deal that would keep him in Coventry until the end of the 2021/22 season.
However, the first year of the Team GB forward's contract was disrupted by the Covid-19 pandemic, with Ferrara forced to pursue opportunities overseas during the EIHL's shutdown. As a result, Ferrara made five appearances for French outfit Bordeaux before helping Krakow reach the playoff final in Poland.
Following the conclusion of his season in Europe, the 5'11" winger took to the ice in the Elite Series for the Blaze, registering eight points (4+4) in 11 appearances.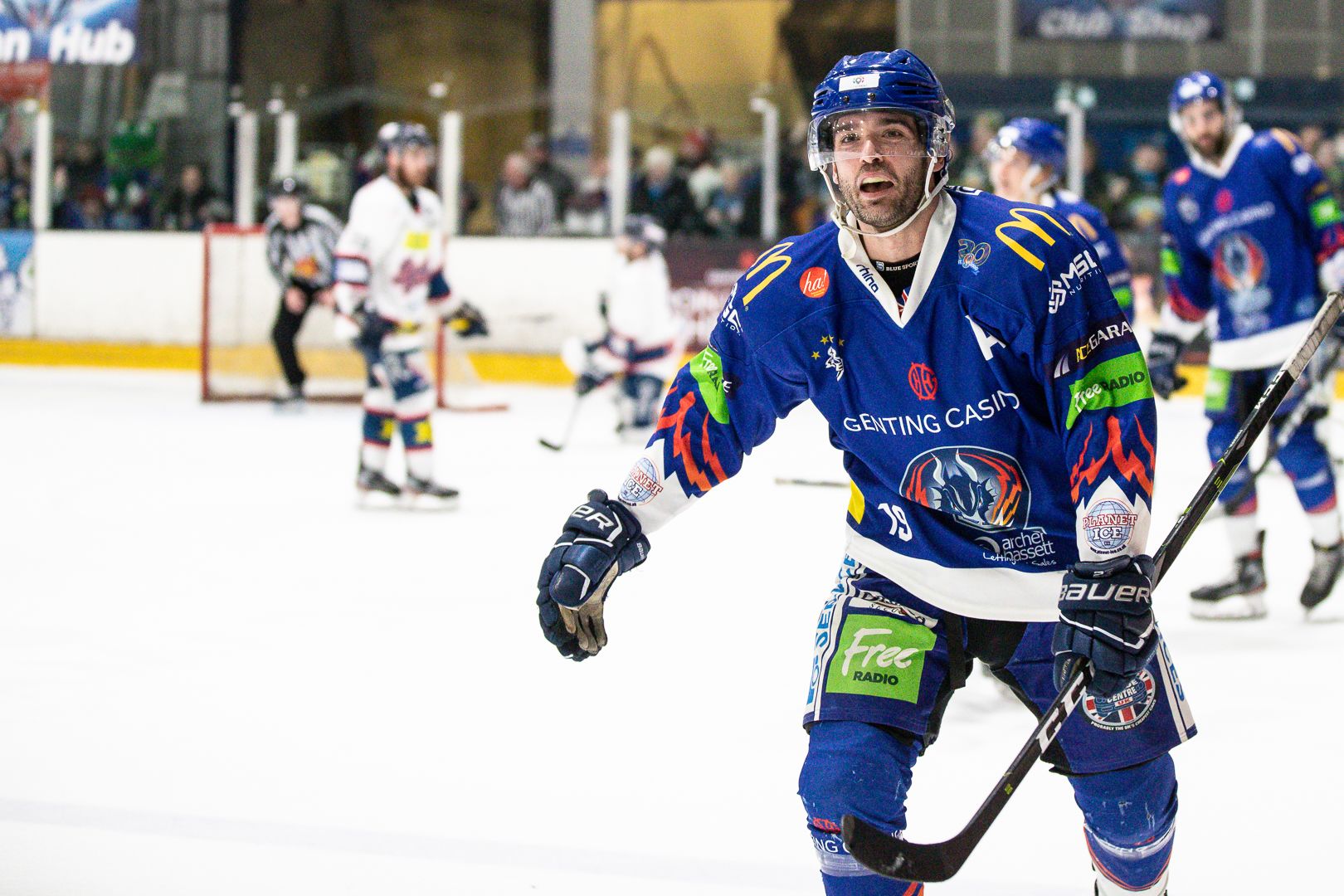 A 2017 arrival from Sheffield, Ferrara has played 184 Elite League competition games for Coventry, contributing 139 points (70+69). The right-shot forward has since become a regular for the British national team, featuring for Pete Russell's side at the IIHF World Championship last week.
Ferrara began his career with the Peterborough Phantoms, his hometown club, playing a crucial role in the team winning the playoff title in his final season with the club.
Analysis: 'No news is good news'
Today's announcement confirms what we already knew. Luke Ferrara signed a two-year contract with the Coventry Blaze ahead of the 2020/21 season – it was always likely that he would be wearing a blue and white sweater in 2021/22. In that sense, no news is good news - he's coming home.
By this point in Ferrara's career, we know what the former Peterborough Phantom is about. Scoring goals.
Ferrara made Elite League history in 2019/20, becoming the first British player to lead the competition in goals (33) come the end of the season. Ferrara was on fire back then and there are no reasons to suggest that he has regressed since.
As noted, the one-time Cardiff Devil has been busy during the pandemic, making five appearances in France, playing 24 games in Poland, 11 in the United Kingdom, and three for Team GB in Latvia.
At club level, Ferrara's production was impressive last season, registering 31 points in 39 games for three different teams. That's strong.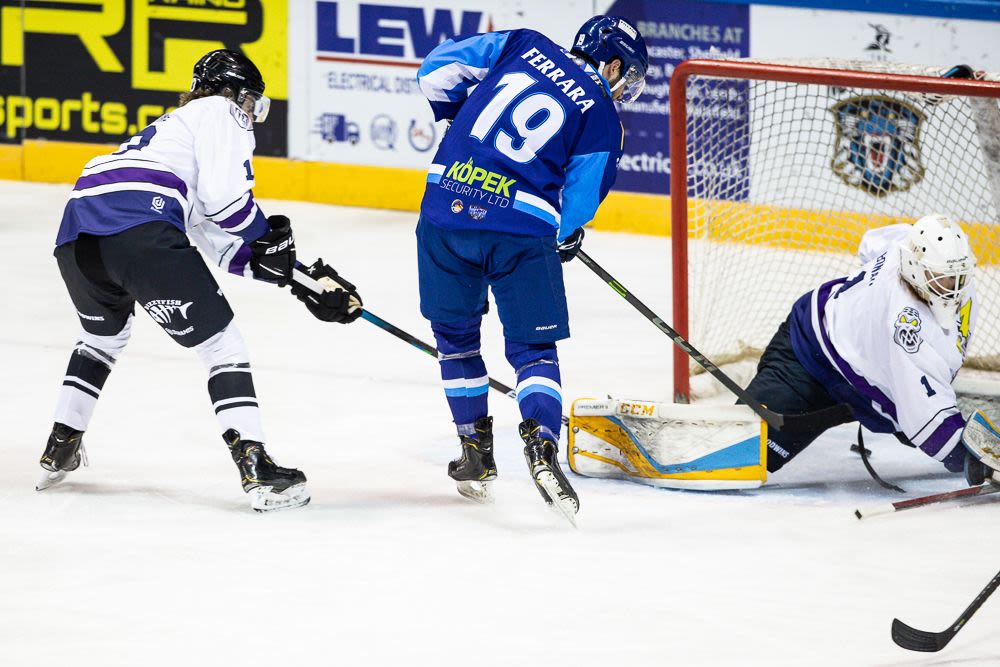 On the international stage, Ferrara has been a victim of his team's success. The Coventry Blaze forward was limited to three appearances at this year's World Championship.
In Riga, Team GB lined up with two scoring lines and two checking lines. Unfortunately, Ferrara was unable to break into either of the scoring lines, meaning his time on ice was limited.
However, given how well Great Britain performed at the Worlds, there is no shame in being kept out of the line-up by… Liam Kirk, for example.
Ferrara is a sharp-shooter, who managed to cobble together more minutes than most during the pandemic. He's the perfect player for Coventry to build their offence around ahead of 2021/22. Let the good times roll, Mr Stewart.