REPORT: Manchester Storm 2-3 Coventry Blaze (OT)
Former Coventry Blaze forward Ben Lake scored Manchester's overtime winner in a game that ebbed and flowed.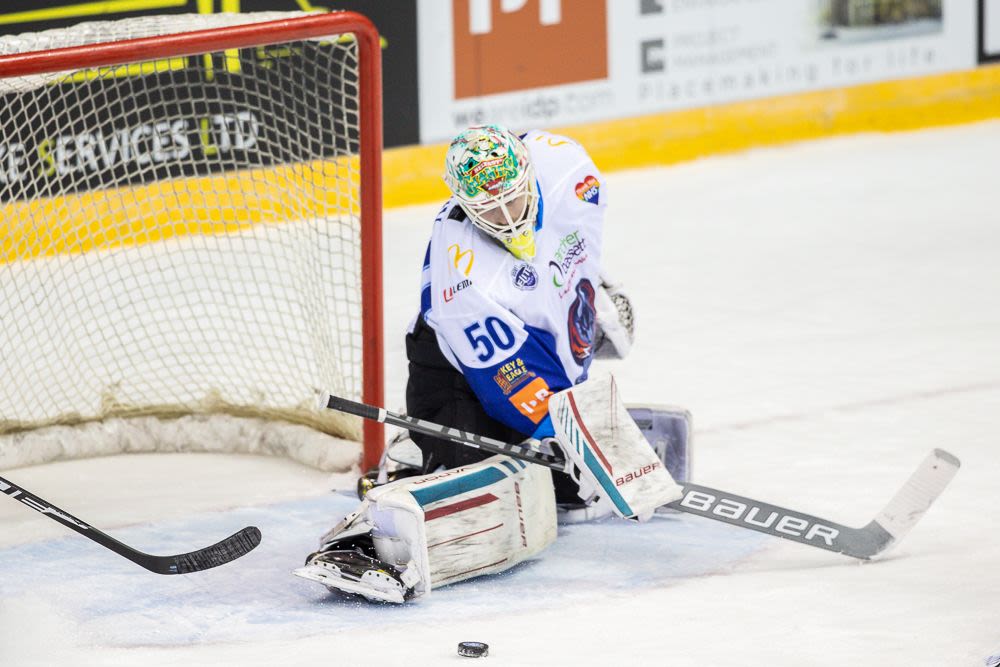 The Coventry Blaze fought back from a two-goal deficit to secure a point against the Manchester Storm in the opening game of the Elite Series.
Ryan Finnerty's Storm secured the win in overtime, with former Blaze forward Ben Lake scoring the decisive goal in Manchester's 3-2 OT victory.
Mike Hammond and Simen Andre Edvardsen scored for the Blaze, while Storm duo Ciaran Long and Scott Simmonds opening the scoring for the hosts.
Manchester forward Long put the Storm ahead after 13 minutes with a shot into the top left corner of Coventry's net. Assisted by Ben Davies and Simmonds, Long found space between the face-off circles before controlling the puck and firing his effort over the glove of Shane Owen.
Coventry started the second period brightly, with Nick Jermain forcing a fine stop from Sean Bonar within 30 seconds of the restart. Confident stickhandling by Mike Hammond created another opportunity moments later; again, Bonar's intervention proved decisive.
The Blaze continued to push for an equaliser, with Hammond creating a fine chance for Tristan Keck. A clever deke by the Team GB forward created a clear scoring opportunity for the American winger but Keck was unable to poke the puck beyond Bonar.
With Janne Laakkonen penalised for hooking, Manchester doubled their lead through Simmonds on 38 minutes, assisted by Travis Ehrhardt and Cameron Critchlow.
Stewart's side cut their deficit in half in the final period, capitalising on a powerplay opportunity after Craig Peacock was penalised for tripping.
Following a successful face-off draw, Norwegian forward Simen Andre Edvardsen dispatched the puck at the backdoor. Janne Laakkonen and Austin Mitchell-King received credit as Coventry's assisters.
With the game heading towards the final buzzer, Hammond added his name to the scoresheet following a smart play to evade the stick of Manchester defenceman Batch. Hammond's goal, his first for the Blaze, was assisted by NCAA graduate Keck.
Both teams had opportunities to win the game in the final minute, with Josh Batch hitting crossbar and Nicolai Bryhnisveen forcing a fine save with seconds remaining.
Fittingly, overtime was equally action-packed – with the Strom forcing Owen into action several times before eventually breaking the Canadian's resolve. With 40 seconds remaining in overtime, Andreas Klavestad set up Lake to ensure that the Storm would end gameday one ahead of Coventry in the standings.
"Result aside, I thought there were a lot of positives compared to Thursday," Blaze head coach Danny Stewart said. "There were a lot of mistakes out there and that's going to be the case for a week or two.
"I think we created enough. Especially in the second period, we had a couple of sitters right around the net that we couldn't capitalise on. The main thing I liked was our push-back in the third, I think there's a lot of positives."
Manchester Storm head coach Ryan Finnerty said: "It's good to be playing in those tight games this early and getting a taste of three-on-three action.
"I thought our attention to detail was pretty good, considering we've only had a short amount of time together.
"Overall, a good exercise and we move on."
---
The Boar Sport's Three Stars:
Third: Mike Hammond (COV)
It was an impressive debut from Coventry's first-round pick. Imperious in the face-off circle and sharp on the puck, Hammond was at the heart of everything that went well for Coventry on gameday one.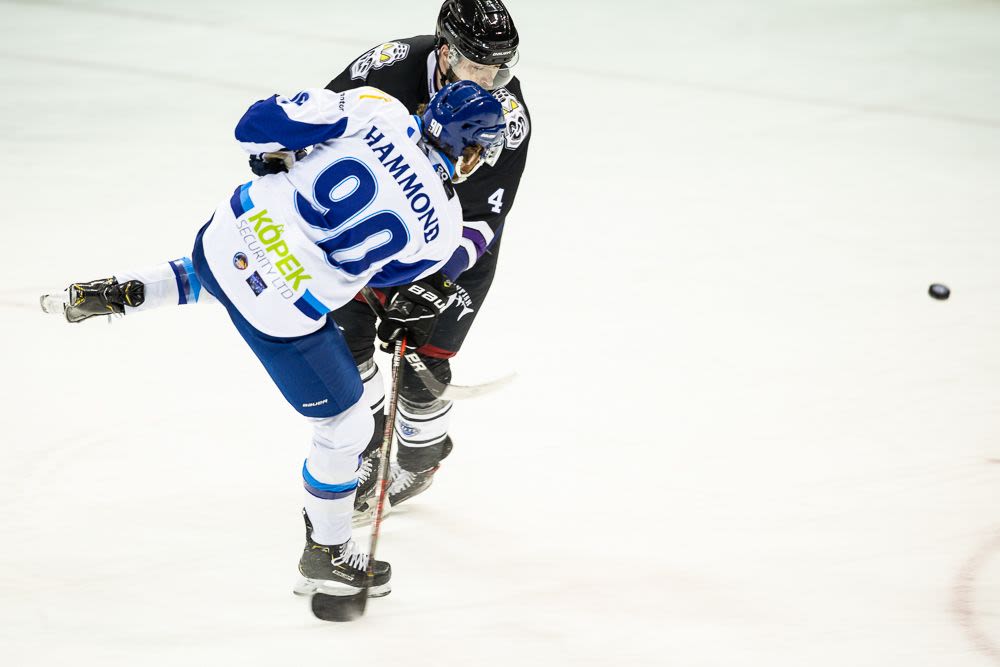 Had it not been for Keck's air-shot in the second period, Coventry might have won in regulation time thanks to Hammond's playmaking competency.
After registering five points in seven appearances in the Danish playoffs, Hammond is in top form. He'll only improve as the Elite Series continues.
Second: Dallas Ehrhardt (MAN)
The primary assister on Manchester's second goal, Ehrhardt once again demonstrated his quality against Coventry. Dangerous from the blueline and solid in defence, Ehrhardt certainly doesn't look like a player who has had a year off due to the pandemic.
A fantastic comeback match for the Team GB defenceman.
First: Sean Bonar (MAN)
For a goalie who has never played outside of North America, Bonar looked incredibly at ease during his debut for the Manchester Storm.
The Canadian's play in the second period was vital to keeping Manchester in front. His last minute save against Bryhnisveen was highlight reel-worthy. Bonar is a player to watch.
Honourable Mentions: David Clements (COV), Ben Lake (MAN), Nick Jermain (COV)