Great Debates:
Lionel Messi versus Cristiano Ronaldo


Throughout their entire careers, two players have battled to be recognised as football's brightest star. The Boar Sport seeks to settle the debate: Lionel Messi, or Cristiano Ronaldo?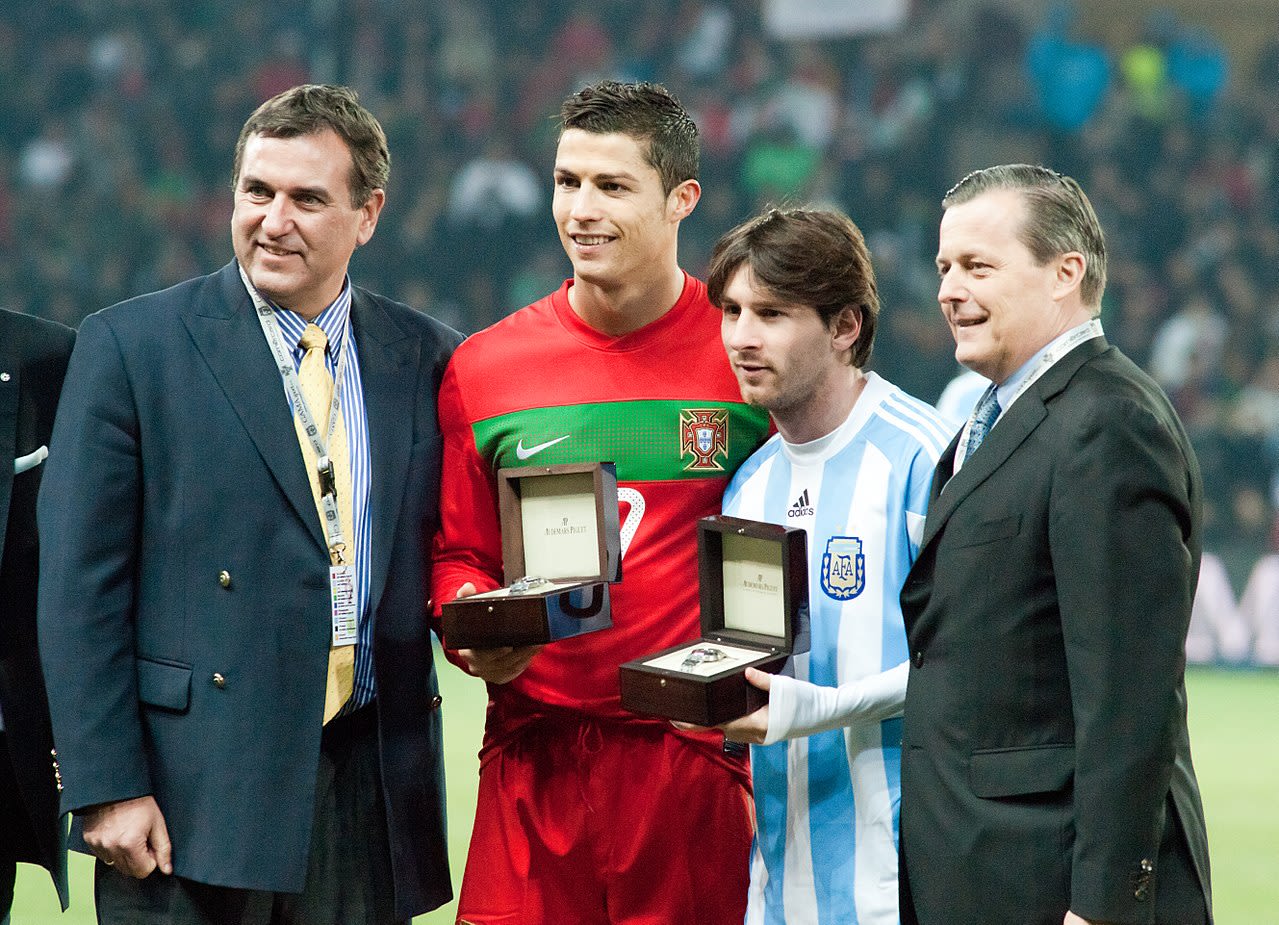 Image: Wikimedia Commons / Fanny Schertzer
Image: Wikimedia Commons / Fanny Schertzer
The Messi versus Ronaldo debate is one that is seemingly timeless, having gone on for as long as I can remember, and one that surely will go on far beyond the retirement of both players. It is a conflict between two undoubtedly generational talents, far above (in terms of numbers) any other players we have seen in the past ten years, a fact all the more impressive due to the age of the two superstars- Messi is now 32, while Ronaldo is 35. The debate is also fuelled by the fact that the players have become almost exact opposites, skill versus physique, teamwork or individuality, one-club man as opposed to glory hunter, facts that simply compel people to take sides.
Their brilliance is proven by the insane numbers that the two players have recorded across their careers, even in this most disrupted of seasons. Across his career, Cristiano Ronaldo has scored 725 goals, and provided 220 assists in 1,000 appearances. Lionel Messi, meanwhile, has 697 goals, and 289 assists in 718 matches. The goals and assists records of these players alone is outstanding; combined with the sheer number of appearances that the two have made, which most players get nowhere near in their careers, it is hard to dispute the pair's otherworldliness, in that they have proved their brilliance on such a consistent basis, largely untroubled by serious injury.
And yet, to me, this should not be a debate. Messi is simply the best of all time. Just to watch him on a football pitch brings a smile to every football fan's face, a unique player who creates excitement and inevitable ecstasy every time he touches the ball. The difference between the two, in my opinion (and I am inclined to agree with Marco Van Basten's recent comments) is that 'Cristiano Ronaldo is a great player, but those who claim that he is better than Messi don't understand anything about football'.
Yes, Ronaldo is an incredible physical specimen. Yes, he does tend to turn up in the 'big games', and has scored some vital goals across the years, perhaps even more so than Messi. However, does the physicality of a player, and what he does in one or two matches each season, determine how good he is? To me, Ronaldo has become the ultimate penalty-box poacher, and is probably the best goalscorer of all time, but beyond that, at least in the last five years, he has become extremely limited as a player. Watch most games that involve Juventus, or that show Ronaldo in his prime at Real Madrid, and you will watch on mystified, as open-play largely passes the great Portugese forward by. Ronaldo inevitably touches the ball a lot, but often does little with possession, perhaps laying the ball off to a teammate, or attempting to beat a defender off the dribble. 
Even when taking free-kicks, Ronaldo seems allergic to touching the ball outside the box: pounding the ball into the wall time and time again. With a free-kick success rate of 0% since joining Juventus, it is astounding that Ronaldo is still afforded the luxury of taking set-pieces. A cynic might suggest that Ronaldo's continued insistence that he must take free-kicks is only further proof of his own arrogance, especially given the fact that Miralem Pjanic, a great free-kick taker in his own right, is at the club. 
Outside of the box, I am afraid to say, Neymar and Kylian Mbappe are better footballers. Granted, when he receives the ball inside the box, Ronaldo is almost guaranteed to score. Isn't it the case, however, that that proves Ronaldo is reliant on the innovation of his teammates, rather than his own ability?
Juxtapose this with Messi's all-round game, and the contrast between the two will become clear. When on the ball, anywhere on the pitch, Messi can pick out a supreme pass, whether driven along the ground or flighted in the air. His vision is simply extraordinary, and this is backed up by his insane natural ability, which means that every pass is executed to perfection. Should he choose, on a whim, to take the ball forward himself, the Argentine sensation can also dribble past any player in the world, and, when in the right position, finish beyond any keeper.
Messi is everything a player aspires to be, wrapped up into a single neatly tied package. A creator, a goal scorer, and a trickster, whichever he should choose to be at any one time, Messi is capable of turning any game on its head at the flick of the switch. The Barcelona stalwart has almost as many goals, and more assists, in over 100 less appearances, as Ronaldo, proving his superiority in almost every aspect of his game. 
To Messi, a free-kick is a penalty, such is the Argentine's extra-terrestrial class.
Ronaldo is the best goalscorer of all time, and, with a spectre of reluctance, even I will admit that he is one of the best players of all time. To even compare Ronaldo to Messi is sheer folly, however.
Attempts to prove Ronaldo to be the greatest of all time as a result of his physical ability, to me, proves a very limited knowledge of what it takes to be a truly brilliant footballer, instead of simply being a sensational athlete. The only reason that Ronaldo's obscene physicality and propensity to make an impression in the biggest matches is a matter of discussion is because Messi dazzles the world in every match. The Argentine's brilliance has become so consistent that it is almost underappreciated. 
Don't be distracted by Ronaldo's stature: we should value the Argentine forward's stand-alone, universal talent while we still can. Allow me to finish on the simplest conclusion: Lionel Messi is the greatest footballer of all time.
---
By Sam Matthews Boehmer, Eds. Luke James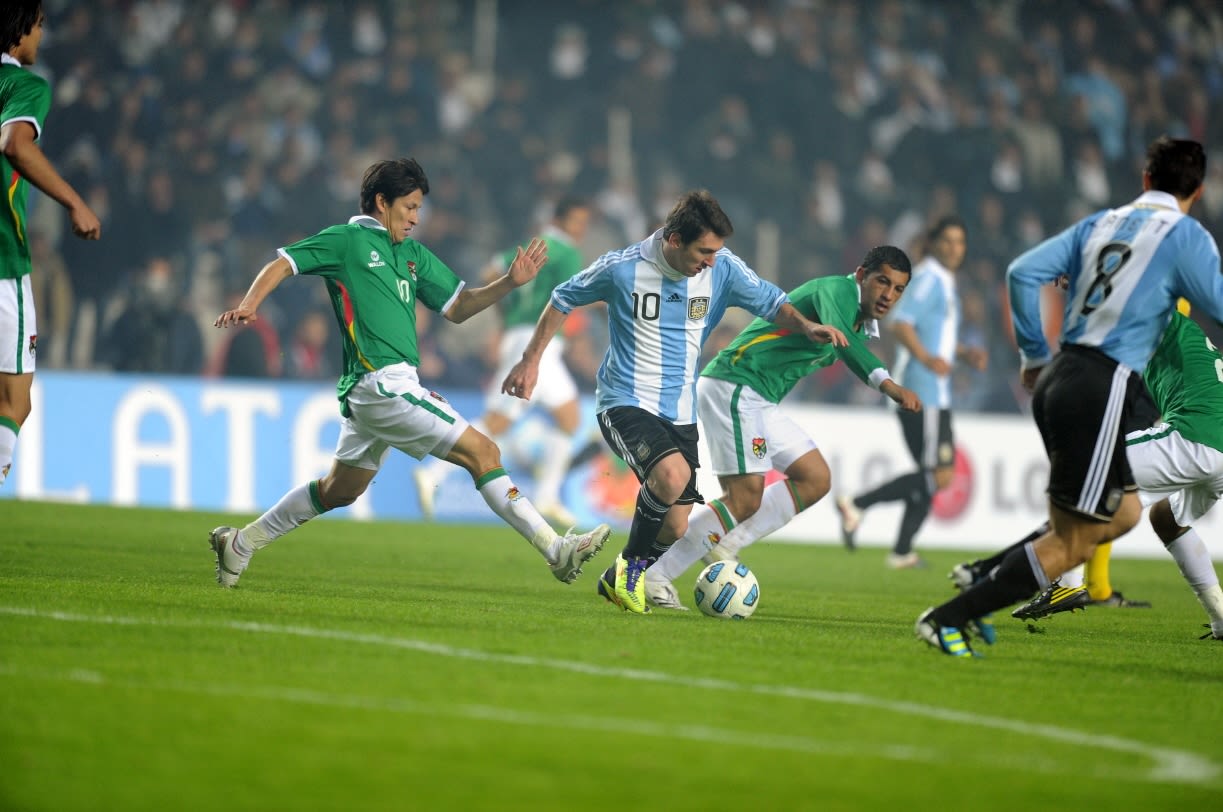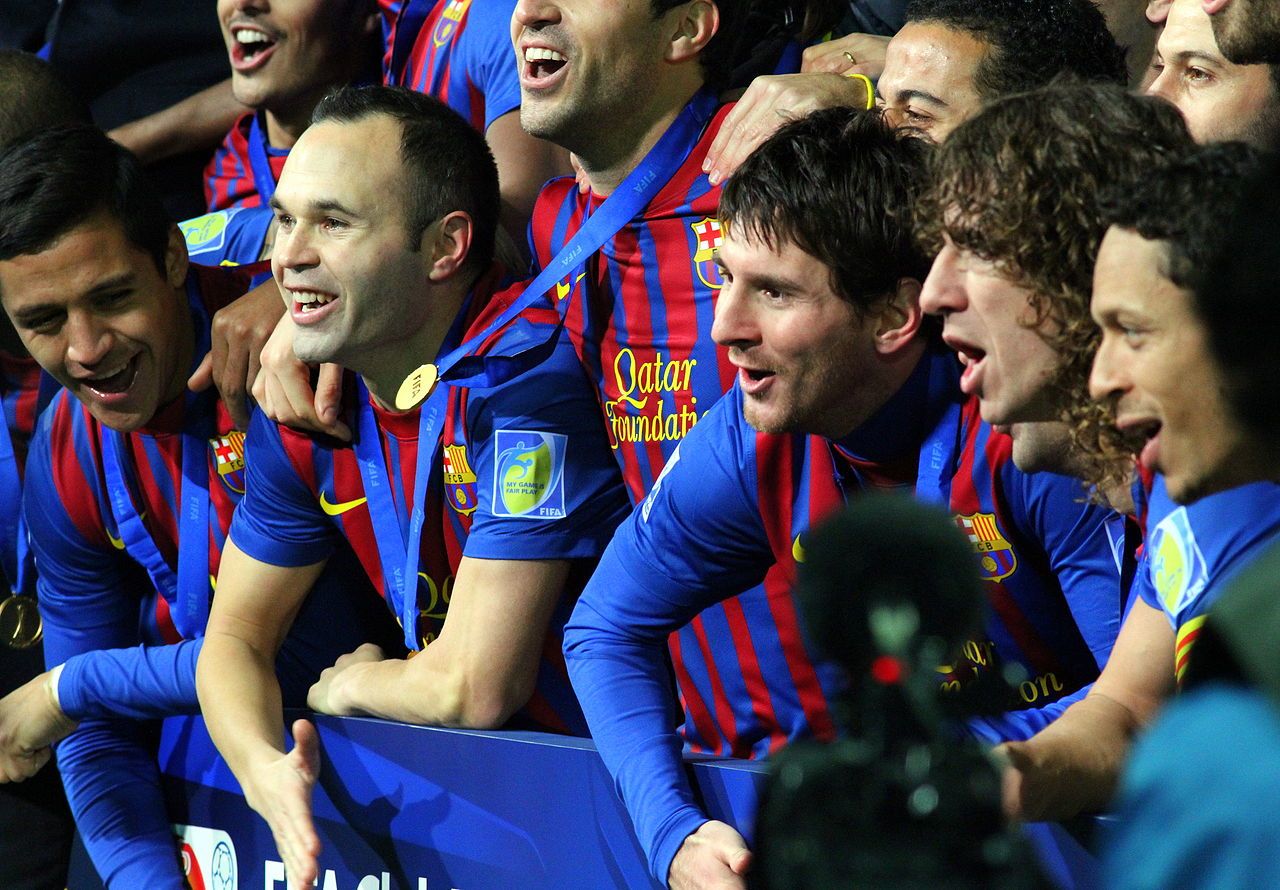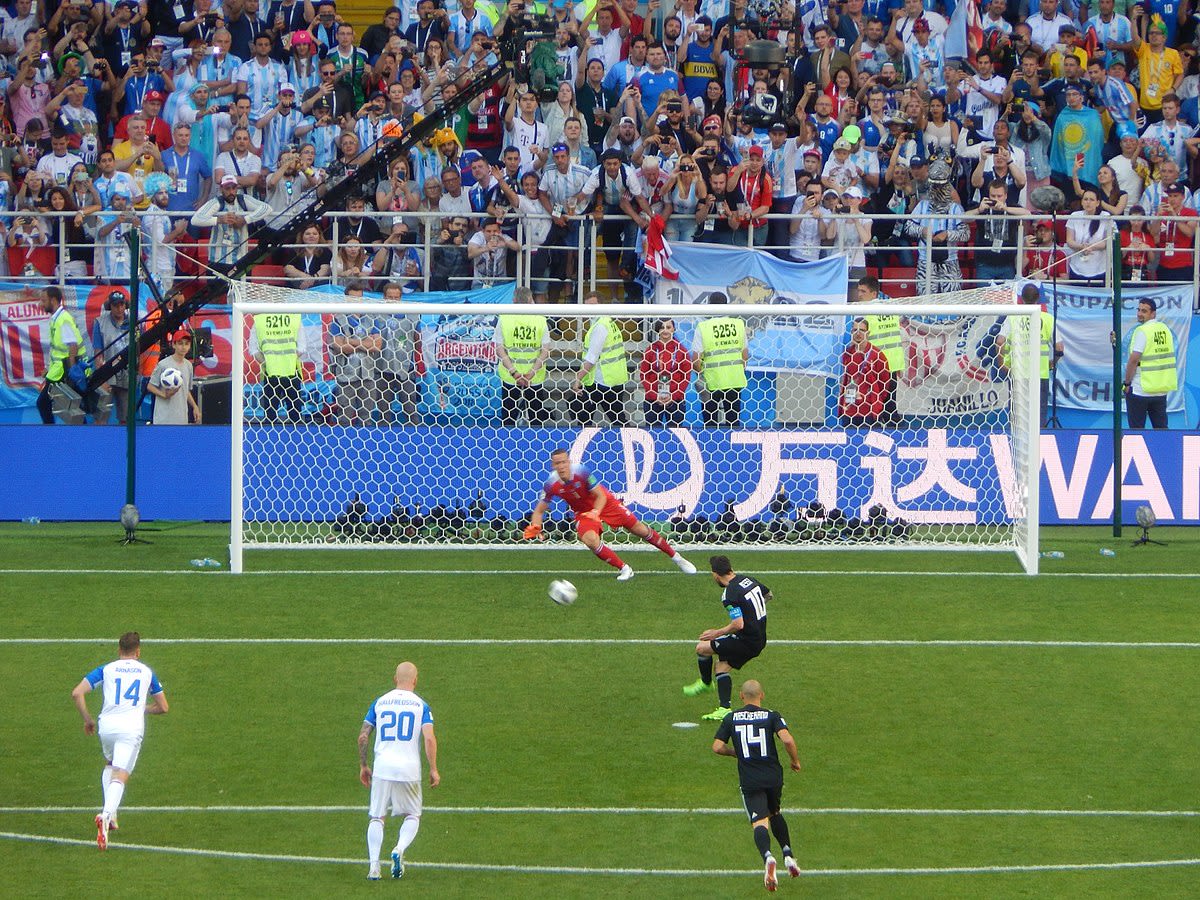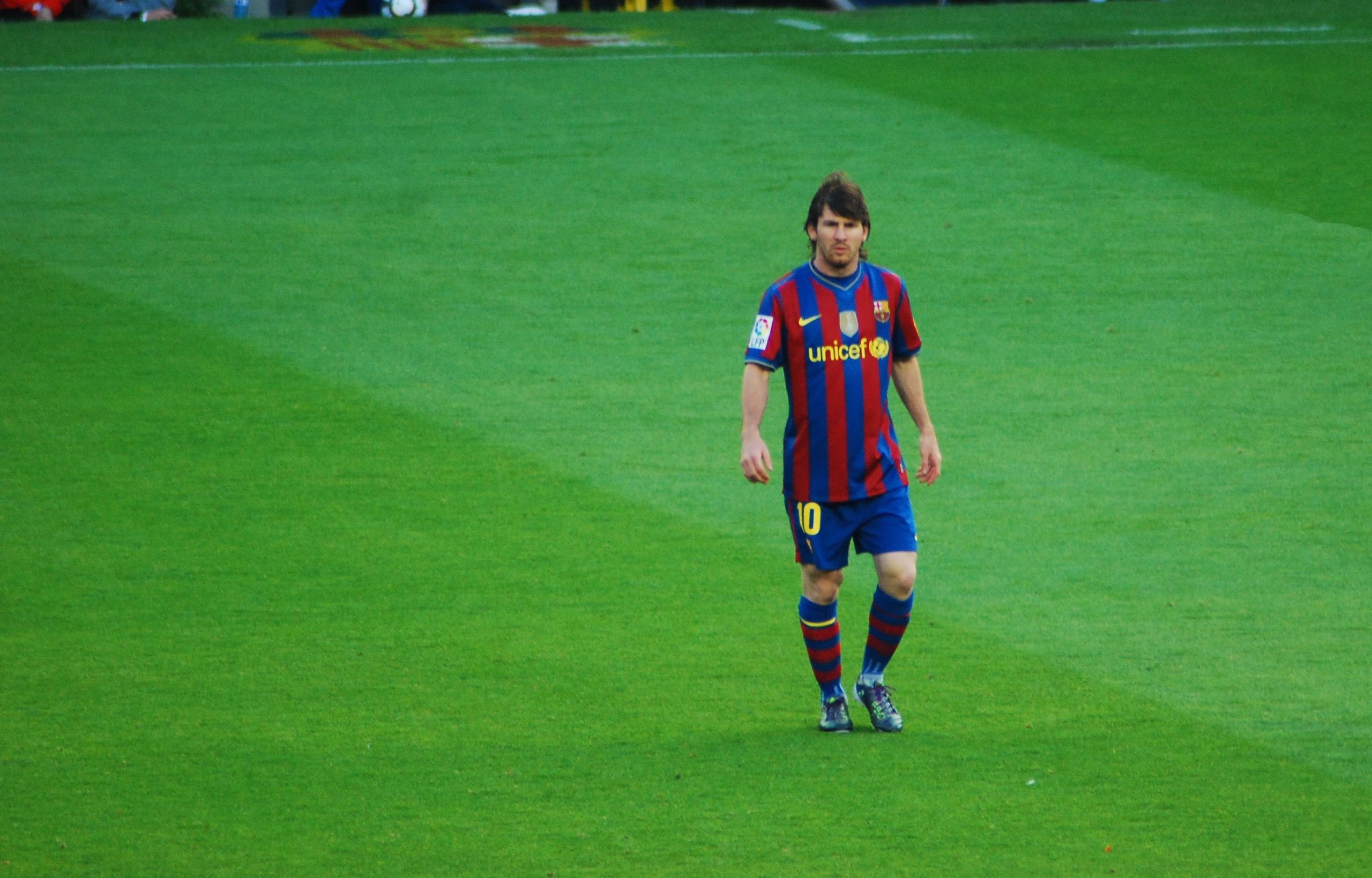 Allow me to approach this debate from an altogether different angle than my friend and colleague, Sam. Frankly, it is tantamount to sacrilege to suggest that an army of onlookers are devoid of any understanding of the beautiful game because they favour Cristiano Ronaldo – a serial winner for club and country – over Lionel Messi – a stalwart of perhaps the greatest club side in football history.
Lionel Messi is great, but so is Cristiano Ronaldo. As Sam has already established, Messi has the technical ability and tactical awareness to influence the game profoundly without even having to touch the ball. Messi's credentials as a leader have been subject to profound vitriol, which I – quite honestly – find ludicrous. The legendary Argentine winger – if it is permissible to suggest that Messi has a position, rather than that he floats seamlessly between them – leads with his talent alone.
I don't have a negative word to say about Lionel Messi, a graduate and disciple of La Masia. Allow me to stress this too: Cristiano Ronaldo, on so many occasions, has made my blood absolutely boil. As a perennial supporter of the underdog, I've never found myself compelled to support Ronaldo in any of the matches that he has played. Quite simply, I'm not a Ronaldo fan: Scott Parker is more my kind of guy.
Cristiano Ronaldo – as he rightly points out – is the ultimate athlete. A product of the Sporting CP academy, Ronaldo learned to leap like a salmon while under the masterful tutelage of Sir Alex Ferguson – who, at the time, felt that he needed to work on the physical side of his game. It feels like an eternity since CR7 – the brand that now seems to proceed even Ronaldo himself – wandered the Old Trafford turf as a Manchester United player, but his time in the North-West says everything that you need to know about his career up until now.
In his seven seasons in the Premier League, Ronaldo developed into one of the best players in the world. Deployed as a winger throughout his time at Old Trafford, Ronaldo was named Premier League Player of the Season twice in a row and won the Golden Boot in 2007/08 after scoring 31 goals in 34 matches. A three-time Premier League champion, Ronaldo quickly built a reputation for being quick, skilful and somewhat prone to the theatrical side of the game.
Ronaldo's arrival in Madrid – and painful departure from Old Trafford – truly transformed his career. With the Bernabéu firmly under his spell, Ronaldo's transition from world-class talent to global megastar put into motion one of the most enthralling spells in the modern history of football.
With Lionel Messi – the shy face of FC Barcelona – now a direct source of competition for football's golden crown, Ronaldo revelled under the Madridistan spotlight. Ronaldo is the all-time leading Champions League goalscorer, and has the best goals-to-games ratio of any player to appear in La Liga. In his nine years at Real Madrid, Ronaldo scored 311 goals in 292 appearances, an obscene strike-rate for a player who has only been repositioned as a centre forward in recent years.
By comparison, Lionel Messi has notched 438 goals in 474 appearances, while Raul – the legendary figure of Ronaldo was signed to replace in Madrid – scored 228 in 550 matches. Only Telmo Zarra, who scored 251 goals in 278 appearances for Athletic Bilbao in the 1940s and '50s, can come close to Ronaldo's 1.065 goals-to-games ratio in La Liga.
Admit it, you might not like Ronaldo, but you just cannot ignore his talent.
It would be easier to list the competitions that Ronaldo hasn't won. Under Sir Alex Ferguson, Ronaldo won everything there is to win in England. Under a multitude of managers at Real Madrid, Ronaldo dragged Los Blancos to back-to-back-to-back Champions League triumphs. At Juventus, the status-quo has ensued: Ronaldo, once again, has been a vital cog in a team that has won everything there is to win in Italy.
Ronaldo is a superstar, and – like Zlatan Ibrahimović – the Portuguese forward has transcended the sport. At home in Madeira, Ronaldo is of an otherworldly stature. Forced to sit out of much of the Euro 2016 final, Ronaldo bellowed at his teammates from the sideline, urging them to strain every sinew as Portugal stunned France in Saint-Denis.
As confetti rained down on the Portuguese squad in 2016, it must have dawned on Ronaldo that his career had gone full-circle. Twelve years before his French delight, Ronaldo was a victim of the most shocking triumph in the history of European football: Greece's win at Euro 2004, in Lisbon.
Cristiano Ronaldo is a winner for club and country. Throughout his career, Ronaldo has transitioned from tricky-winger, to the ultimate poaching target man. Ronaldo often sulks, and he certainly is the most wasteful free-kick taker in living memory; but he wins, and his longevity speaks for itself.
Lionel Messi is great, but Cristiano Ronaldo is great too. Where Messi floats, Ronaldo leaps, and that is all that I have to say on the discussion.
---
By Luke James, Eds. Reece Goodall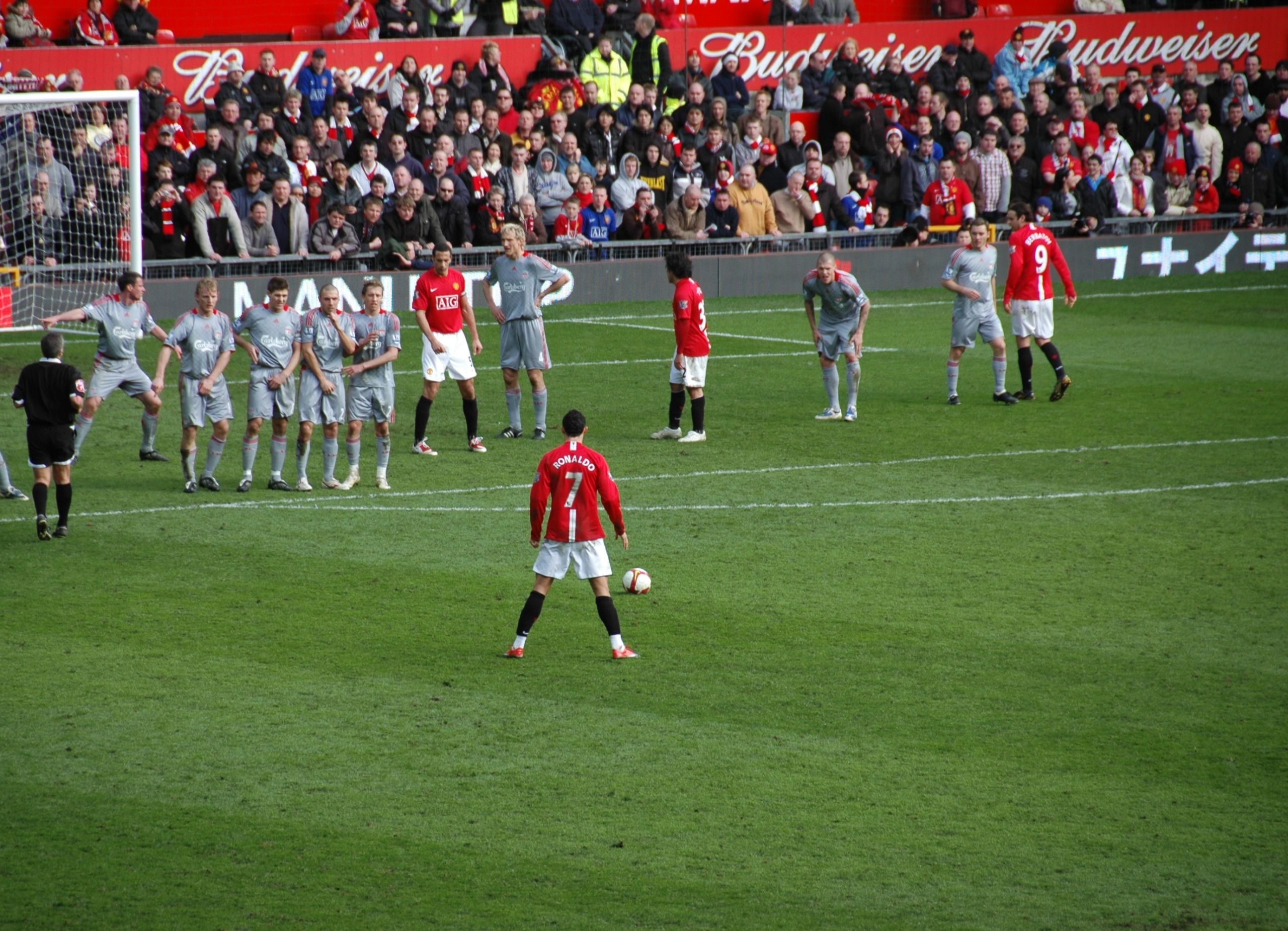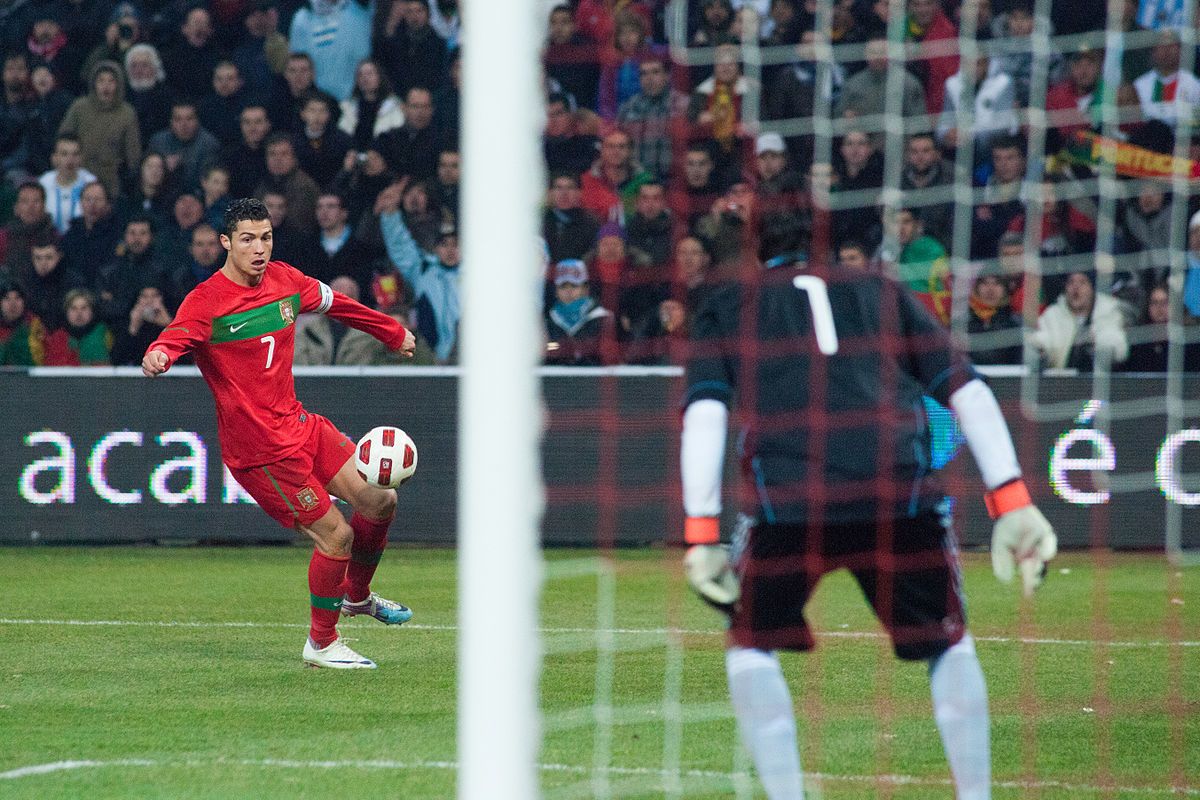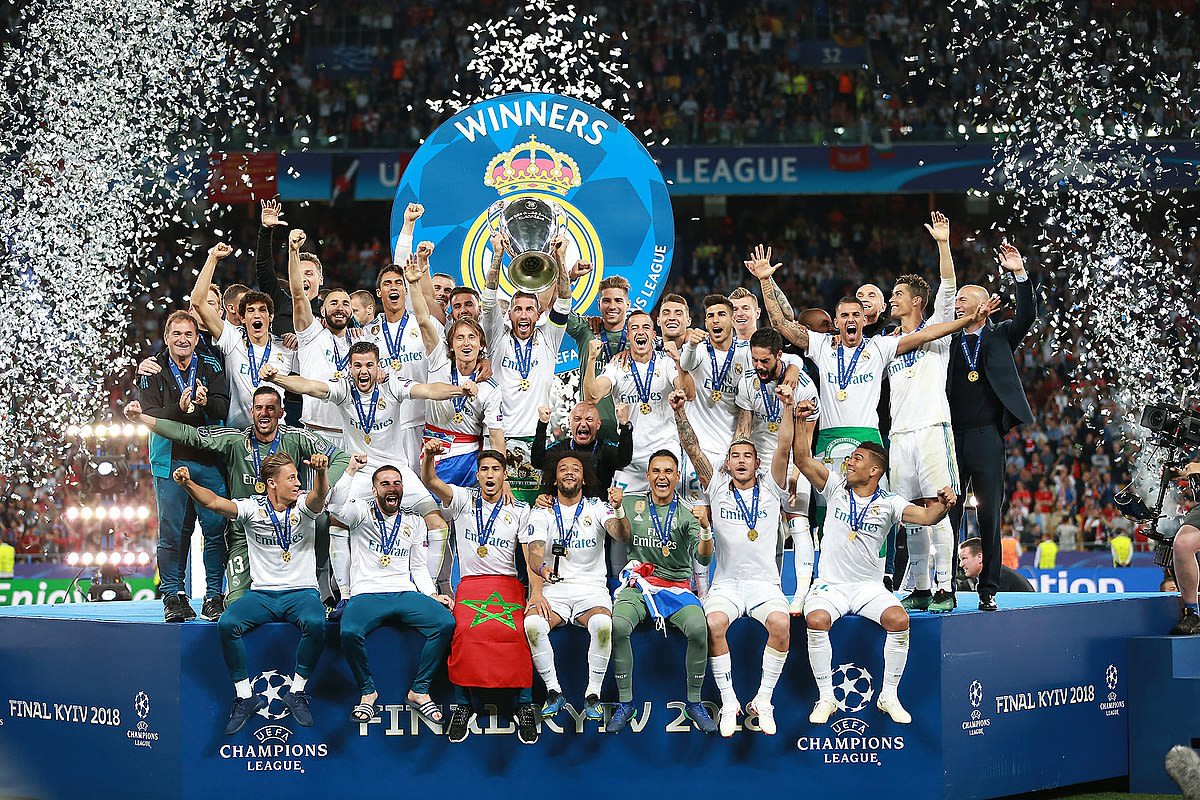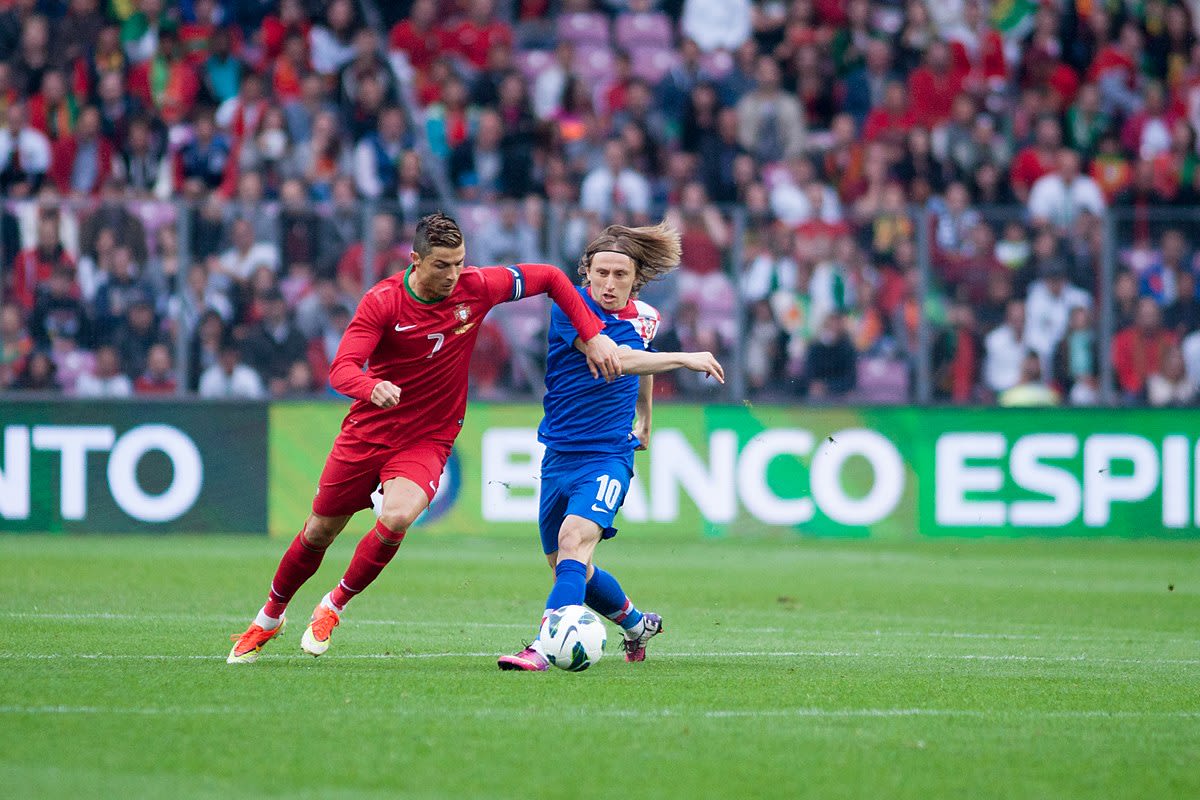 ---
Section One (Lionel Messi) by Sam Matthews Boehmer
Image 1: Wikimedia Commons / LGEPR
Image 2: Wikimedia Commons / Christopher Johnson
Image 3: Wikimedia Commons / Oleg Bkhambri
Image 4: Wikimedia Commons / Антон Зайцев
---
Section Two (Cristiano Ronaldo) by Luke James
Image 1: Wikimedia Commons / Sdo126
Image 2: Wikimedia Commons / Fanny Schertzer
Image 3: Wikimedia Commons / Антон Зайцев
Image 4: Wikimedia Commons / Fanny Schertzer
---