How the 'post-Olympic blues' affects the mental health of top athletes.
Simone Biles, Adam Peaty and Naomi Osaka have recently raised awareness of the pressure placed on elite sportspeople, something especially impactful in an arena as large as the Olympics.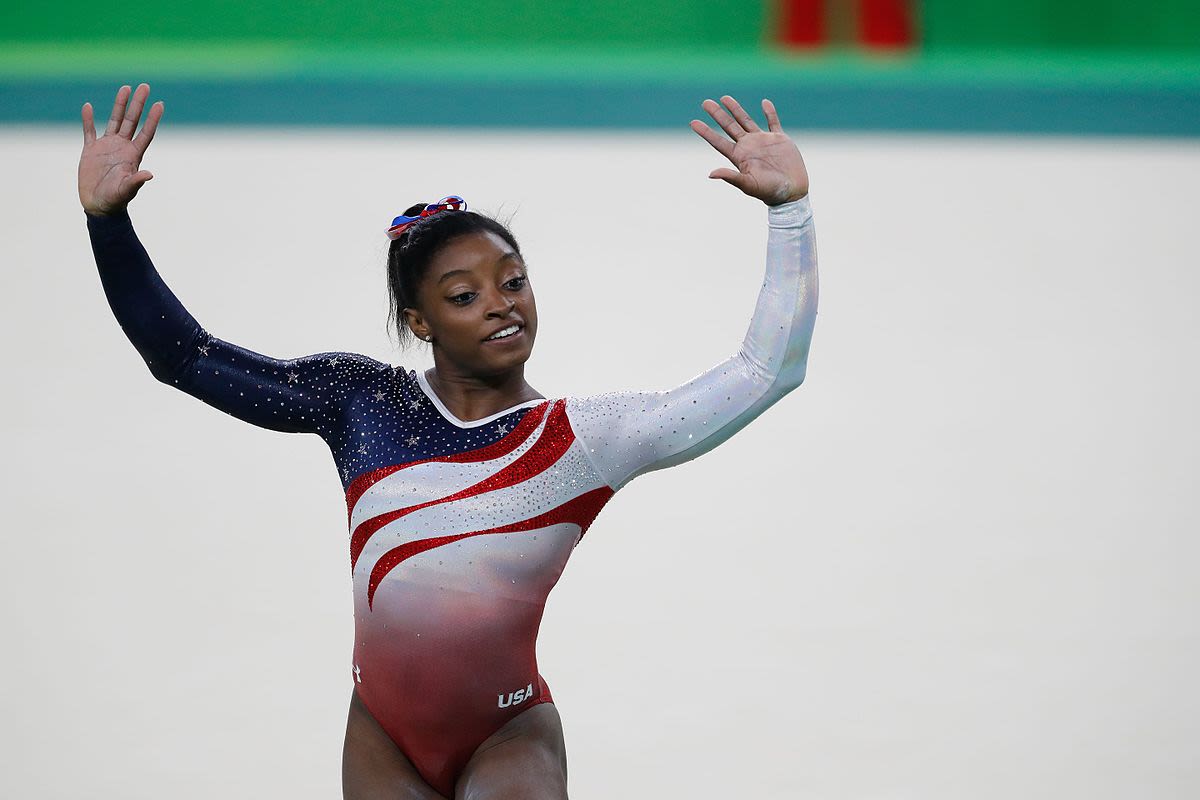 The recent Tokyo Olympics and Paralympics, although unconventional, have provided us with new events, new world records and a host of new stars. However, as we are seeing more high-profile athletes such as Simone Biles, Naomi Osaka and Adam Peaty being vocal about their decision to take time away from sport to prioritise their mental health, it is more important than ever that we appreciate the hardships that await elite athletes, upon returning home.
Regardless of their competition outcome, many sportspeople are prone to the so-called 'post-Olympic blues,' and despite its seemingly placid name, this emotional drop refers to a myriad of very serious mental health issues. Consisting of dark feelings of depression, confusion, loss of purpose, resentment, negative self worth and emptiness; such emotions can emerge weeks - sometimes days - after the games.
The very nature of competing at an event as huge as the Olympics unsurprisingly takes a serious toll on your body and mind. You have to work relentlessly to constantly stay at the top of your game, with the world watching, all whilst dealing with the knowledge that one marginal mistake could shatter your dreams.
And, with an extra-long five year turnover, the psychological pressure affecting athletes in Tokyo this summer was immense. "[The athletes] are just exhausted;" explains Scott Goldman, director of the Performance Psychology Centre at the University of Michigan. "It was such an onslaught to their system. And when it's all said and done, they're just physiologically depleted, as well as psychologically."
The games take place over an intense two week period, meaning that athletes cannot properly process everything until afterwards. And having dedicated years of hard work to build up to the supreme goal of making the Olympics, when their golden moment is suddenly over; the hype, the media attention, the adrenaline rush of competition… it all comes to a crashing halt. For judo athlete Taraje Murray-Williams, life back home seemed "sickeningly mundane" when compared to the "superhero status" experienced at the Olympics: "ordinary life is a lot different than viewing the world from the lofty vantage point of 'Mount Olympics.'"
Psychologist Goldman clarifies: "think about the rollercoaster ride prior to the Olympics, and just how fast and hectic that mad dash is. This ninety-mile-per-hour or hundred-mile-per-hour ride comes to a screeching halt the second the Olympics are over." Whilst Goldman says that it is normal to feel disoriented after any major milestone or long-anticipated event, coping with this dramatic transition can feel near impossible. Swimmer Adam Peaty explains: "I experienced really bad post-Olympic blues after Rio. I went through that big lull of feeling lost, I didn't know what to do with myself; I'd achieved my absolute dream and Rio was the time of my life but no one prepares you for what happens afterwards. There is not enough being done for preparing athletes for that feeling."
After the games, athletes face two options… start another four-year cycle of gruelling training, with the distant hope of qualifying for the next games, or retire and start a new career altogether. Although neither option is straightforward, many go into retirement, with the naive assumption that it is the easier alternative to returning to the repetitive daily grind.
However, this often results in an identity crisis…arguably the most common yet unknown struggle for athletes after they get off the treadmill of competing professionally. Karen Cogan, sports psychologist with the U.S. Olympic Committee, explains: "their identity is so wrapped up in being an athlete and in their sport. All of a sudden they don't have that identity in the same way… that can be a big struggle." This was the case with swimmer Michael Phelps, the most decorated Olympian of all time, who spiralled after winning a record eight gold medals in Beijing. Speaking candidly about his experiences with depression: "I thought of myself as just a swimmer, and nobody else…I took some wrong turns and found myself in the darkest place you could ever imagine, really not wanting to live."
Cyclist Victoria Pendleton similarly describes feeling "numb" after winning gold as she had finally achieved what her life had been focused on for years; and this is not to mention those athletes who miss out on a medal by the skin of their teeth so get stuck constantly replaying their performance, wishing for a do-over.
Nevertheless, in recent years, we have seen a positive shift as mental health is becoming less taboo and is now frequently talked about. This change is increasingly visible in the sporting world, with more professionals having their own sports psychologists who they regularly visit alongside their physios.
200IM silver medalist, Siobhan-Marie O'Connor, spoke out about how she welcomes this move with open arms: "I do not think there was enough support for me. Back at London 2012, no one went to the psychologist. I felt it was a really big issue to go to the psychologist, as you were almost admitting there was something wrong. In sport, people didn't want to be seen to have a weakness. Then there was a change in the way it was perceived, people saw it as if you could manage your emotions and you're mentally strong going into races and competitions, then you're going to perform better, the you can use it as a tool."
It is also important for athletes to plan for life beyond the games. Having hobbies independent from their dominant athletic identity is crucial for a healthy post-Olympic life.
Sports psychologist, Kristin Keim, explains that an athlete must look ahead "to a bigger life objective than just being an Olympian" to avoid an identity crisis in retirement.…"stopping cold turkey, that's a slippery slope." Having long-term plans, maintaining a support network, travelling, staying active (outside of your sport) and keeping busy can all help provide some relief and avoid a slip into clinical depression.
Maintaining mental health is invaluable and should absolutely be made an integral part of an athlete's routine. The strides that have been made in the last ten years are hugely encouraging, to say the least, but at the end of the day, perspective is essential. Margaux Isaksen (modern pentathlon Olympian who suffered from 'post-Olympic depression' after finishing fourth at London 2012) reminds us of an important lesson she learnt through some tough love from her mother. "She told me right after Rio just how proud she was. She gave me a big hug.
And then she just said, 'You know what, Margaux? There's so much more to life than sport. Just think about everything that's going on in the world, all the suffering. And just think for a minute about how lucky you are that this seems like the biggest tragedy in your life right now'… when you think about that and you put it in perspective, all of my so-called problems? It really doesn't seem like anything at all." Isaken admits that being an elite athlete is a "self-absorbed endeavour" and that sometimes you just need a smack in the face to bring you back to reality.