Joe Montemurro Leaves Behind a Platform for Success
Whoever replaces Montemurro at Arsenal will inherit a team returned to the top of the women's game.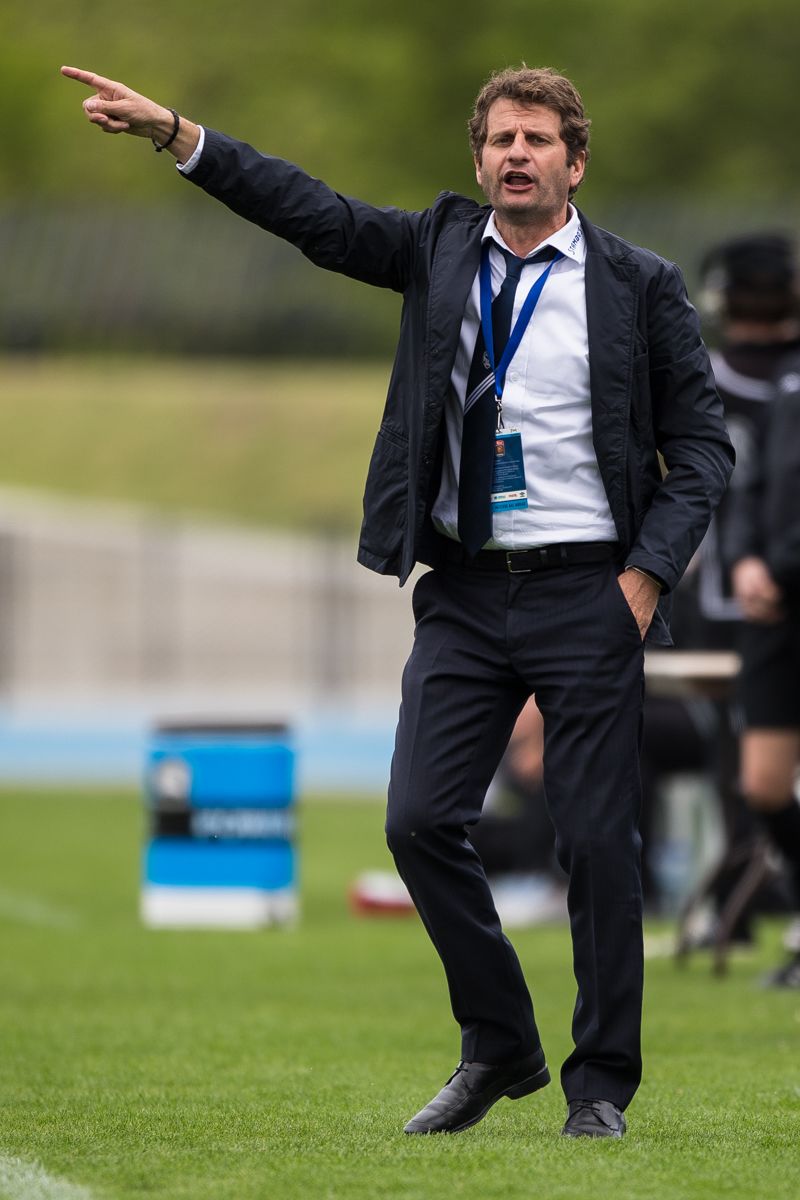 Image: Wikimedia Commons / FootballVicWLeague
Image: Wikimedia Commons / FootballVicWLeague
It was announced at the end of March that Joe Montemurro would be stepping down from his tenure as the head coach of Arsenal Women at the end of the season. As a lifelong Arsenal fan Montemurro has called the decision "the most difficult of his coaching career". 
He can certainly look back with pride, however, on what has been a very successful three and a half years. During his tenure, he has built a platform from which Arsenal Women can attempt to reclaim their former dominance in women's football.
Montemurro arrived at Arsenal in November 2017 following the sacking of Pedro Martinez Losa and in that same season went on to win the FA Women's League Cup and reach the final of the FA Cup. His second season attained even greater success as he led the team to their first WSL title since 2012, firmly reasserting Arsenal Women as one of the best women's teams in England. 
In the same season the team also achieved a second consecutive League Cup final and qualified for the UEFA Women's Champions League, something Arsenal hadn't achieved since 2014.  For his role Montemurro was rewarded with the accolade of WSL League Managers Association Coach of the Year. 
His time as manager saw the implementation of an attack-minded, possession-based game, a type of football that has come to be desired as a characteristic for any Arsenal team. It is on this legacy, of a desirable style and accompanying success, that Arsenal Women will hope to build on with Montemurro's successor. The Chief Executive of Arsenal, Vinai Venkatesham, has said they are recruiting for someone who can "build on that illustrious history that Arsenal Women have and lead us into a new era for women's football". 
This new era is hailed in by a lucrative new broadcast deal with the BBC and Sky Sports and all FAWSL teams will want to emerge as leaders in a time where women's football will be more visible than ever before. On top of winning the WSL, Venkatesham has stated further aims for Montemurro's successor to include success in Europe and continuing Arsenal's attractive brand of football.
The rumour mill has already been swirling as the recruitment search is to start with immediate effect. Speculation pertaining to potential candidates has included former Wales manager and member of Arsenal's historic quadruple winning team, Jayne Ludlow; former World Cup winning US manager, Jill Ellis; and Matt Beard who already has two WSL titles to his name as a manager. 
Whilst Jill Ellis is arguably the most high-profile manager in the women's game currently, this comes with the ability to demand high wages befitting her reputation as a double World Cup winner which may price Arsenal out. Ludlow presents an attractive alternative, however, as she comes with 13 years' experience as a player at Arsenal meaning she understands the culture and playing style of a club so steeped in history. 
Beard, too, brings experience of a different kind being one of only 5 different managers to have lifted the WSL trophy having won with Liverpool in 2013 and 2014. In addition, he is currently providing maternity cover at Bristol City and would thus be free to come next season. Others in the discussion include Laura Harvey, Carla Ward and Marc Skinner.
Whoever is chosen to replace Joe Montemurro will have big shoes to fill but also a solid foundation to build on. Arsenal currently sit 3rd in the league with a game in hand, level on points with 4th place Manchester United. As top three is a requirement for Champions League football Montemurro will hope for a strong finish to the season to leave the club in the best possible position for his successor. Regardless, he will leave a strong impression on the club having restored Arsenal Women to being serious domestic challengers, and allowing the dream of European success to be revived.