Johanna Konta retires from tennis
Konta achieved heights that women's tennis in Britain hadn't reached for 30 years, but there is still a lingering sense of what if.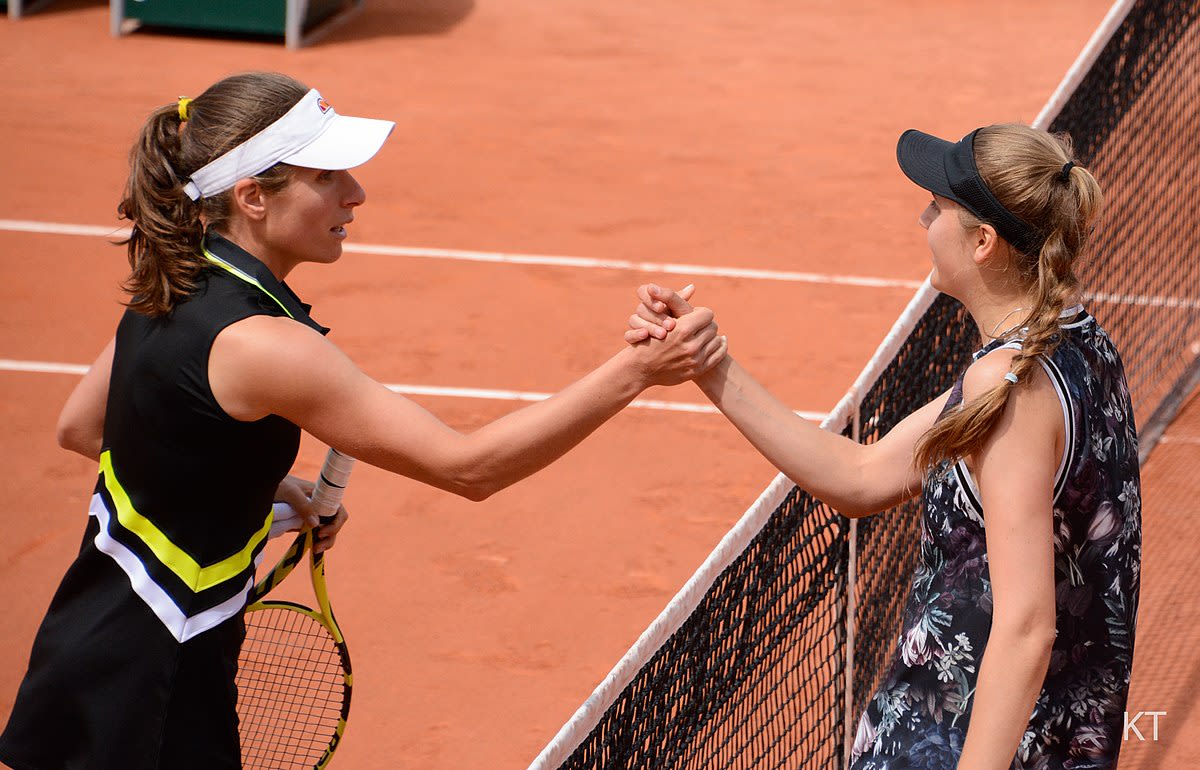 Johanna Konta, Britain's former world number four, has announced her retirement from professional tennis aged 30. The three-time Grand Slam semi-finalist, who has not played on the WTA Tour since mid-August, has announced that she will step away from the circuit permanently. Konta also won four WTA titles and the last 12 singles matches she played for her country in the Billie Jean King Cup, and leaves the sport as one of the best British tennis players of the modern era.
In a statement on Twitter, Konta said: "My playing career has come to an end and I'm so incredibly grateful for the career it turned out to be. All the evidence pointed towards me not making it in this profession. However my luck materialised in the people that came into my life and impacted my existence in ways that transcended tennis.
"I am so incredibly grateful for these people. You know who you are. Through my own resilience and through the guidance of others, I lived my dreams. I got to become what I wanted and said as a child. How incredibly fortunate I count myself to be. How grateful I am."
Konta was born in Sydney to Hungarian parents, and moved to Britain aged 14, before representing Great Britain from 2012. Her career was late-starting – she only reached the top 100 in 2015 at the age of 24, after spending most of her time on the lower-level ITF circuit. Much of the WTA British attention was on Heather Watson and Laura Robson, meaning Konta's elite career began largely under the radar – Konta admits that her time at the top was hard fought, far from being "written in the stars".
She made her Grand Slam debut at Wimbledon in 2012, but it was 2015 when her star really started to rise on the big stage. She entered the top 100 and became British number one, and she made a surprise run to the US Open last 16. At the 2016 Australian Open, she became the first British woman for 33 years to reach a major semi-final, before taking her first WTA title. There was sad news too, as Juan Coto, her mental coach and an integral part of Konta's coaching team, died in November. 2017 brought her second WTA title, won without dropping a set, and her biggest career win with a Miami Open victory – she defeated Simona Halep, Venus Williams and Caroline Wozniacki in succession. She reached the Wimbledon semi-final that year, earning the world number four spot as a result.
In 2018, she won only two games at Grand Slams, and slipped down the rankings, but she was resurgent the following year. She made the quarter-finals at Wimbledon and the US Open, and reached the French Open semi-final. This was the match that got away – she was in command against Marketa Vondrousova, leading both sets 5-3, before going on to lose in straight sets. The same year, she helped Great Britain end a 26-year wait for Fed Cup promotion, winning both of her singles matches in the play-off victory against Kazakhstan, and she reached the Morocco Open and Italian Open finals. Her last major win came earlier this year, glimpses of her best form emerging in the Nottingham Open.
Her career was a strong one, but it was also defined by questions over her consistency in Grand Slams and a chunk of bad luck. In 2019, I wrote a piece about Konta's struggles in semi-finals, all of which ended in straight-set defeats, and the war with the media that followed when questioned. There was a sense at the time that Konta was outstanding in full flow, but struggled when her rhythm was broken, and this streakiness was an unfortunate part of her career. These past few years, Konta has faced knee and groin problems, and she was forced to withdraw from both the Olympics and Wimbledon due to Covid (close contact with an infected person, then contracting the virus herself). She is due to be married this month, and is keen to start a family and explore new interests – there's the sense her heart was no longer in it, and it's hard to fault her for wanting to move on.
Scott Lloyd, chief executive of the Lawn Tennis Association, said: "On behalf of the LTA and everyone involved in British Tennis I want to express my appreciation to Johanna for her hugely impressive career. To reach the semi-finals of three slams and spend more time as British number one than any other woman since the WTA rankings began shows the level of her achievements. We wish her well in the future, and hope that she will continue to play a role in British tennis in the years to come."
Iain Bates, LTA head of women's tennis, said: "Johanna is a tremendous inspiration for so many in British Tennis and everyone at the LTA and involved in the sport is immensely proud of what she has achieved. It has been a great privilege for me personally to watch her evolve into the player she became. She leaves a legacy of perseverance, determination and professionalism that will be carried forward by the current and next group of players."
Konta was an advocate for mental health in sport, and her strong work ethic should be an inspiration for the players that follow her. Every step of her career was full of focus and professionalism – she achieved a lot in a short space of time and maxed out her ability, and no athlete can do more than that. In her best years of 2016-19, she made six quarter-finals or better at Grand Slams, and she boasts a number of accomplishments that no other British woman achieved for more than 30 years.