Juventus: Where Do they go from here?
The signs of Juventus' decay were clear long before their Porto debacle, and a rebuild is needed, and fast.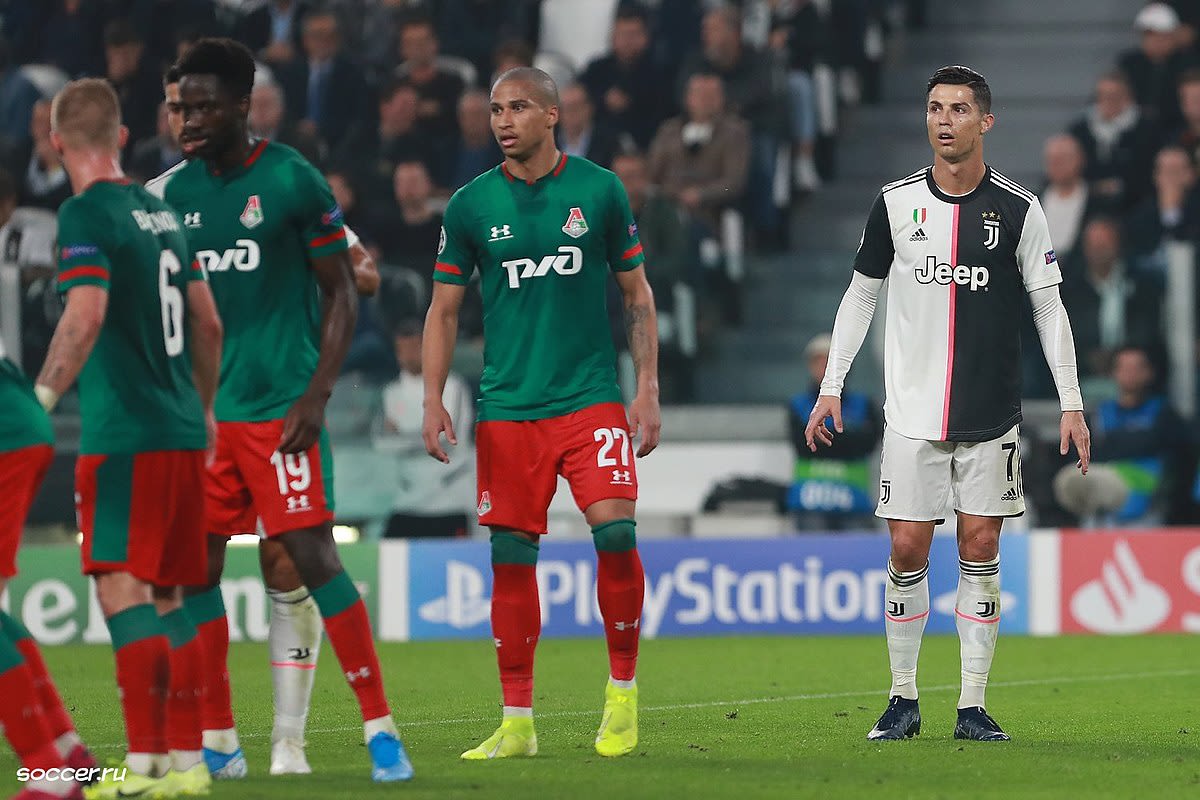 Image: Wikimedia Commons / Anton Zaitsev
Image: Wikimedia Commons / Anton Zaitsev
As correctly predicted by yours truly, Juventus were felled by the hands of Porto in the Champions League round of 16.
It was yet another disappointment and another setback in what has been a dismal season by Juventus' lofty standards. They not only exited the Champions League once more, but find themselves a good ten points behind Inter Milan in Serie A at the time of writing.
Right from the beginning of the first leg, it felt like an upset was on the cards, and even when reduced to ten men in the second fixture, Porto fought admirably while Juventus faltered.
Undoubtedly, there was an element of luck involved. Juventus may been unlucky with one or two of the goals they let in, and any team that scores four over two legs would expect to progress.
However, there seems to be a bigger problem at Juventus than just this game. Yes, they were poor against Porto, but that isn't the core of it.
Cristiano Ronaldo has done excellently to paper over the cracks at times, and there is undeniable quality throughout the squad, but there seems a bigger issue at hand.
Juventus are suckers for sentimentalism.
It's clear that this club treat their icons and veteran players very well – just look at the longevity of players like Chiellini, and the returns of former players such as Bonucci, Buffon, Morata, etc.
From a romantic perspective, this is a football fan's dream of a club – one that treats its players well. Iconic figures feel they can not only stay to make a lasting impact, but also one that they feel they can return to, even if they have left to the club's bitter rivals, as was the case with Leonardo Bonucci. 
However, in the modern game, it seems sentimentalism has been beaten out of many clubs.
Even at clubs where veteran players do stay well into the twilight of their careers, they are slowly but surely phased out, and replaced routinely with a younger, hungrier generation. Clubs are constantly looking to improve.
Juventus have shown glimpses of that desire in recent times, and it's clear that this has had a positive effect – Juventus' bright spark against Porto was their recent signing, 23-year-old Federico Chiesa.
Matthijs De Ligt is a brilliant replacement for Chiellini, and Merih Demiral could still step up to take a place alongside him, but the fact that Bonucci, at 33 years old, is still playing the majority of games for Juventus – he has featured in 20 of Juventus' 26 league games thus far – indicates a reluctance to move on.
This club have the oldest team on average in the whole of Serie A, with an average squad age of 28, and recent comments that 36-year-old Ronaldo is the club's 'future' should be concerning to any Juve fan.
Juventus need to be more cutthroat, and it's clear that a squad overhaul is necessary this summer if they are to return to the pinnacle of the European game – especially if they miss out on the Scudetto this term.
As Juventus legend and world cup winner Mauro German Camoranesi said, Juventus need more signings like Chiesa;
"Three more players like him would be needed at Juventus. The club needs Italian players in order to strengthen the Azzurri block."
Camoranesi also commented on De Ligt's impact in defence, stating "De Ligt is very strong, even now he seems to me at such a high level. The Dutchman has everything needed to take the torch from Chiellini and Bounucci."
It's clear that Juventus have the talent required to challenge at the very top of the European game, but unfortunately, this team are not getting any younger.
Underperformers on astronomical wages need to be offloaded. If a player isn't good enough to play for the club, they shouldn't be there, and certainly shouldn't be earning upwards of £300,000 a week.
Juventus should build around their younger generation. They have the building blocks in place – De Ligt, Weston McKennie, Arthur, Dejan Kulusevski, Chiesa – they just need more of the same to get them firing again.
No disrespect is intended towards Juventus' veteran talents. They are all brilliant footballers and at one stage may have been considered some of the best in the world, but that time is gone now.
Juventus need a new backline, and an understudy to Ronaldo that isn't Alvaro Morata – if Ronaldo is sold this summer, could Haaland be a realistic target?
---
Juventus aren't in crisis, yet, but they could very well be barrelling towards one should they fail to act on their squad situation. They need to banish the memories of Champions League failures and start anew, perhaps under new management, given Pirlo's shortcomings so far.
This next summer could be a crucial one for the future and fortunes of Juventus Football Club, and the club's board need to make the right moves if they're to continue to be successful.