Katie Taylor: Undisputed Lightweight Champion of the World
Katie Taylor defeats Amanda Serrano in a momentous night for women's boxing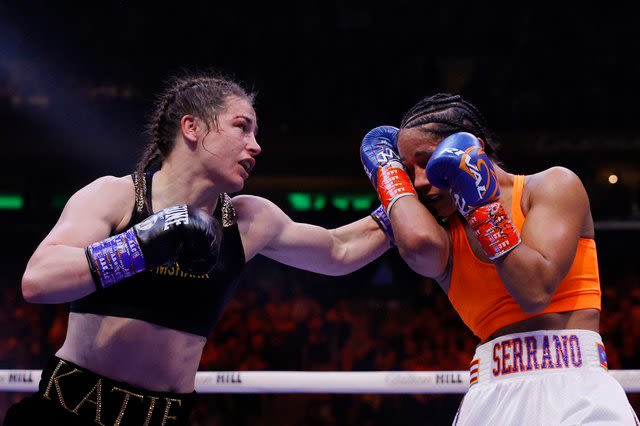 On a night where the immensity of the occasion was seemingly bound to outshine the result of the actual fight, Katie Taylor overcame Amanda Serrano in what was the biggest bout in women's boxing history.
In front of 19,187 fans at the iconic Madison Square Garden, the Irishwoman's victory reconfirmed Taylor's legendary status, as she edged past the only woman who could claim to challenge her as the greatest female boxer of all-time.
In the build-up, discussion had been understandably dominated by the magnitude of the event, with the growth of women's boxing underlined by Serrano and Taylor's ability not only to headline at the MSG, but also sell it out. There were concerns around whether the fight would be able to live up to expectations, but these were dispelled within a few short minutes which proved how far women's boxing has come in a few short years.
These were the two best fighters in the world, and it was expected that it would be a close contest, but the skill and intensity on show dumbfounded all expectations, as this was undoubtedly one of the most high-level contests the Garden has ever seen.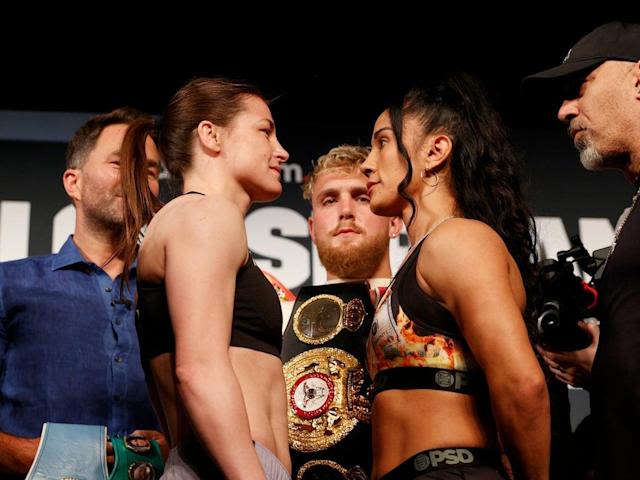 Coming into the fight, perhaps surprisingly considering Taylor's undefeated record, Serrano was the overwhelming favourite with the bookies. Her shot power, versatility, and southpaw stance combined into many people's expectations that she'd be able to overwhelm Taylor, but the first round dispelled any expectations that this fight would be a foregone conclusion.
Although Serrano was always on the front foot, taking the fight to Taylor and forcing her against the ropes, Taylor was wily, countering strongly and breaking through Serrano's guard on a number of occasions. At the end of the fourth, the question as to who was winning the fight would have been virtually unanswerable.
In the fifth round, however, Taylor's defensive, back-foot tactic appeared to have failed. By constantly backing away from Serrano and trying to wear her down by playing the long game, Taylor found herself in a difficult situation, backed into a corner and facing yet another flurry of Serrano shots which showed no sign of letting up. Serrano connected with Taylor's head, opening up a cut over her right eye, and Taylor looked unsteady on her feet.
Taylor's ascent to global boxing stardom has been remarkable, from her Olympic Gold Medal in 2012, to her move into professional boxing in 2016, and her subsequent 20-0 record, which has made her the WBA, WBC, WBO, IBF and Ring magazine champion of the world.
But, in recent years, she has started to look slow, and perhaps slightly more vulnerable, which led her to almost be felled in 2019 against Delfine Persoon, and it looked like Serrano could be the fighter who confirmed her downfall.
This eventuality was not one that Taylor could ever imagine fathoming. Though she staggered around the ring for the rest of the round, she maintained her composure, repeating the feat in the sixth after another flurry of hard-hitting shots threatened to end the fight once again.
Backed by the ever-vocal Irish fans, she began to turn the fight around, edging the next three rounds, and inflicting some damage with hard-hitting shots to Serrano's body and head.
By chipping away at Serrano, wearing her down and landing some significant shots, Taylor had, in my opinion, edged the fight. A draw may have been a fair result, but Taylor's never-say-die mindset had turned many neutrals and meant her victory, by split decision, was undoubtedly deserved.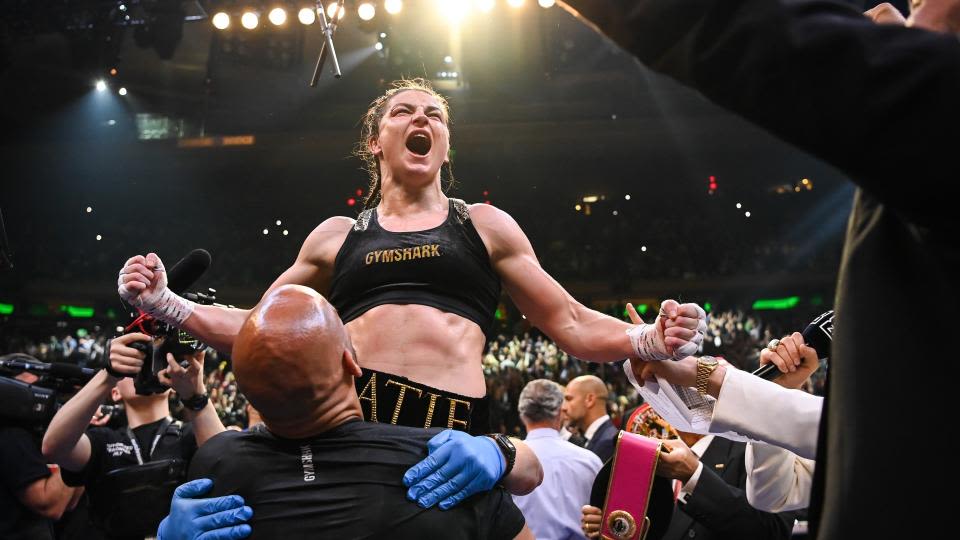 Some sympathy must lie with Serrano. She is probably the second-best women's boxer of all-time and has shown time and again her skill over many weight divisions and disciplines (she has also fought in MMA and taekwondo).
This will certainly not be the last we hear of the Puerto-Rican. She was an intrinsic part of this momentous event and will always go down in the history books as an inspiration to female fighters across the globe.
For now, however, the limelight is shining, deservedly so, upon Taylor. An understated hero, her humble, low-key press conferences hide a woman who has consistently defied expectations, and even laws to get where she is today.
As a child, she pretended to be a boy – Kay Taylor – to train in Ireland, where boxing was still illegal. She worked her way through adversity in an amateur system where prize money was minimal or non-existent, and the wealth and stardom that was to come seemed very far away.
In her first years as a professional boxer, she fought in front of sparse crowds on undercards at men's fights, in the shadow of people she was more skilled than, but who earned more money and acclaim, simply because they were men.
Finally, at Madison Square Garden, she took to the stage she deserved. Even then she was the underdog, but, yet again, she defied expectations to triumph once again. Backed by world-renowned promoter Eddie Hearn, she has almost single-handedly put women's boxing on the map, and this is certainly not the end.
Immediately after the fight she said, 'we have to do this again'. The closeness of the fight means a rematch is inevitable, and should it happen in Dublin, as many expect, in front of an adoring home crowd, another Taylor victory in her homecoming fight would put the cherry on top of what has been an outstanding career.
Even if she decided to walk away now at 35, her impact on boxing and Irish sport in general has been immense. She has been an inspiration to thousands and now many are questioning whether she deserves to be considered the greatest Irish sportsperson of all time.
If anyone deserves this victory, this event and the acclaim that surrounded it, it is Taylor, but such is her never-say-die attitude, it is safe to say she is not done yet. She put in a performance that defied all expectations, putting on a fight alongside Serrano that was certainly worthy of the magnitude of this historic event. All we can do is wait in keen anticipation of the repeat, in a Dublin that will be only too keen to welcome their hero home.