MATCHDAY LIVE - FIFA WORLD CUP 2022 GROUP STAGE ENGLAND VS IRAN
The Qatar World Cup is here, and it feels as strange as expected! England kick off their group stage campaign today against Iran - tune in for live updates from Jake Rodrigues!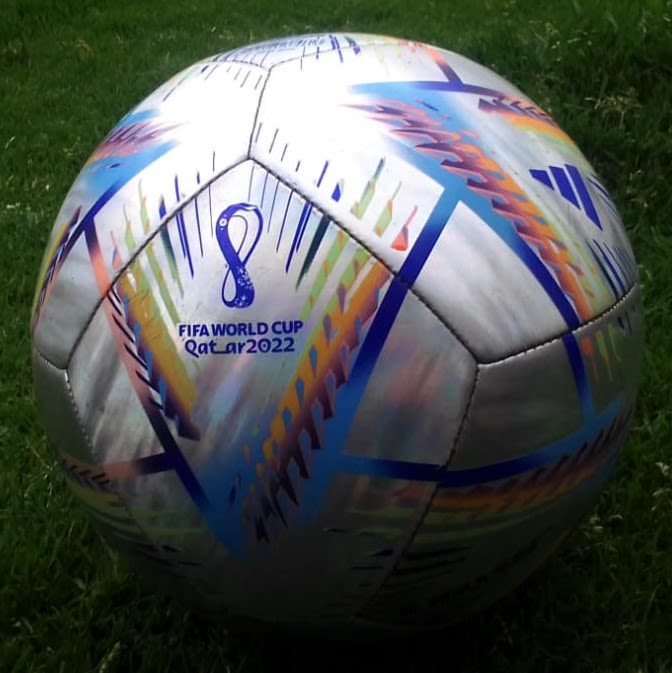 Image: Wikimedia Commons/Purga Torrre123
Image: Wikimedia Commons/Purga Torrre123
That's all for today!
What a game and what a result for England. Thanks for joining me for England's opener. Next up in the group, Wales take on the USA and hope to follow in England's footsteps with a win.
Full time: England 6-2 Iran
Well, what an opener that was for England. Sweet Caroline rings out around the stadium, as England brush Iran aside.
A brace from Saka in a confident England display means that Southgate's men start their campaign with a 6-2 win today. Saka and Bellingham were immense today; two young players who look natural in an England shirt. Excellent England play the USA on Friday.
It is a shame England couldn't hold on to a clean sheet today, but their six goals proved to be more than enough to rouse some World Cup Fever back on England soil.
90+14': High praise from Shearer
What a game Jude Bellingham has had today. He always seems to turn up in an England shirt. His price tag will be going up another £50m over the course of this tournament.
90+13': (ENG 6-2 IRN) TAREMI BAGS A BRACE FROM THE SPOT
It's a calm penalty from Taremi who sends Pickford the wrong way from the spot. It's only a consolation and I don't think there will even be time for the kick off.
90+11': Penalty to Iran
This is unbelievable. Stones is holding Terami's shirt, who goes down in the area. The referee looks at the monitor and awards Iran a penalty. Where is the consistency? Maguire's appeal in the first half was twice the shout of this one! Frankly shocking from VAR so far this tournament.
90+10': VAR check for an Iran penalty?
I'm not too sure what VAR are looking at, but from a free kick that was punched out by Pickford, VAR has found a possible infringement.
90+9': Pickford tips onto the bar
Bayer Leverkusen forward Sardar Azmoun is sent clean through and rifles it at Pickford. He tips it onto the bar with an excellent stop. He's not been called into action much today, but that was a great save.
90+7': Grealish is clattered in the centre circle and it brings play to a halt. The Iran players have got away with a few yellow card challenges in this half.
90+1': 10 minutes added time. Time for another goal? It's hard to remember a game with 24 minutes of added time!
90+1': God Save the King rings out around the Khalifa International Stadium for the first time at a major footballing tournament.
90+1': The goal stands!
No VAR controversy today, as England score six in the World Cup again!
90': (ENG 6-1 IRN) GREALISH MAKES IT SIX!
Wilson gets played in behind on the right and goes through one-on-one with the keeper. He unselfishly played the ball to Grealish who taps in. Hint of offside?
84': Another England corner
Great work on Rashford down the right results in an England corner. I just wonder whether he could have played Trippier in on the overlap there.
82': What a goal that was from Saka
There's a brief stoppage in play, so what better opportunity to have another look at that Saka worldie? Great technique
77': Half chance for Taremi
The ball is played over the top for Taremi who gets past Dier and sends a shot into Row Z. Pickford shouts at his players to calm down. Little bit of irony there!
76': Kane makes way for Wilson
England are taking no chances after Kane was hacked down earlier in the half. His two assists are proving important today, but no goals yet in the tournament for the England talisman.
74': "He sent him for a pie!"
Rio Ferdinand and Micah Richards revel in Rashford's impact!
72': (ENG 5-1 IRN) INSTANT IMPACT FROM RASHFORD
Kane plays Rashford in on the right and he plays the ball under the goalkeeper with aplomb. This is a prefect opportunity to get confidence in the squad, as England look all set for the three points again. You could peel an orange with that left foot - great finish!
71': Substitutions
Foden, Grealish and Rashford come on for Saka, Mount and Sterling - fresh legs for England.
70': Dier comes on for Maguire
Maguire makes way for Dier and Iran have a shot off target, with England having to play with 10 men. He'll be back stronger, I'm sure!
66': Maguire off with concussion?
Following the goal, Maguire was down on the floor. Dier has not been allowed to come on yet and Bellingham has moved to centre back - why is this taking so long?
65': (ENG 4-1) Taremi pulls one back!
Maguire loses his man in the box and Taremi takes the ball round him. He still has a lot to do there, but he rifles the ball in off the bar past Pickford. That should be a wake up call for England.
62': (ENG 4-0 IRN) SAKA AGAIN!
Control. Composure. Confidence. Sterling moves the balls in midfield and avoids a late challenge. He plays the ball wide to Saka, who cuts in calmly and passes the ball beyond the keeper. There may have been a deflection on it, but Saka won't care.
55': A flurry of corners
After a dismal couple of corners, Iran hit England on the counter, but England go up the other end and win another one! Lovely play from Kane to feed Sterling saw his pass go out of the corner. Perhaps the Chelsea man could have taken it on his left foot
49': Trippier's caught late
After hitting the wall from the free kick, Trippier is caught late and lets the referee know exactly what he thinks. It was another late challenge from an Iran player.
48': Kane injured?
Harry Kane goes down under Pouraliganji's late challenge. The Iran defender goes into the book, but Kane is still down. Worrying signs for England. Wilson begins to warm up...
46': We're back under way
England look to consolidate their great first half display with another strong 45 minutes
Iran make some changes
Jahanbakhsh comes off for Gholizadeh and Karimi makes way for Ezatolahi
Any changes at half time?
With England being 3-0 up, I wouldn't be surprised if Southgate brigs Foden and Trent Alexander-Arnold on. He won't want to disrupt the momentum that his players have built.
Iran will look to limit the damage and hit England on the counter attack. They need to use Taremi better -he is isolated up top. Maybe a few fresh legs for Iran for the second 45 minutes.
Half time: England 3-0 Iran
Not many of us can really say that they'd expected that. A brilliant first half from England, who lead 3-0 at halftime. Bellingham's classy glancing header opened the scoring, before Saka's rocket into the same corner. Sterling made it three and England have looked in control ever since. There was a chance for Jahanbakhsh at the back post at the end of the half, but England are looking good so far.
45+11': Chance for Iran!
Mohammadi exposes space down the England left and clips a ball over to Jahanbakhsh at the back post. He's all on his own there and makes a pig's ear out of the volley. I've just looked out of my window and I think it's just flown past Kelsey's.
45+8': Bellingham's price tag has just increased by £50m
No wonder Dortmund didn't want to approve any price tags in the summer. It is hard to believe this man is so young - it's like he's been playing at this level for years. Where does he go next year?
45+1': There'll be 14 added minutes to the first half. England won't mind that at all, but there are holes appearing in the Iran formation now.
45' (ENG 3-0 IRN): STERLING MAKES IT THREE!
Just as I'm about to make myself a Vimto, Bellingham plays Kane in on the right. He makes space around the defender and puts in a classy cross to Sterling who prods home. That's his 20th England goal and his first at a World Cup!
42' (ENG 2-0 IRN): SAKA WITH A WORLDIE
Just as England look like they're holding possession and controlling the game, they win a corner. Harry Maguire knocks the ball down to Saka, who's in space on the penalty spot, and the Arsenal man rockets England's second into the top corner.
38': Great work from Bellingham once again
After a great bit of interplay on the edge of the box, Bellingham chases an over-hit ball in behind to prevent a goal kick. It's little things like that in his work rate going forward as well as sitting as a six, which are turning heads across the world of football.
35' (ENG 1-0 IRN): LIFT OFF FOR ENGLAND!
Great work down the left wing sees Shaw put in an inch-perfect cross into the box for Bellingham. The Dortmund star's glancing header plants the ball beyond the keeper into the top-right corner. What a player this man is. What a header. What a start.
30': Maguire hits the woodwork!
Sterling's cheeky nutmeg wins a corner for England and Trippier's ball in is perfect for Maguire. His header, despite the holding from the defender once again, hits the bar. The keeper had no chance. Goal coming for England? Hopefully
28': Chance for Mount
An opportunity missed for Mason Mount who hits the side netting from close range. Saka's work on the right side was excellent, but that was a big chance for the Chelsea man.
27': Saka has the first shot on target of the game
I'm not sure if it was a shot or a cross, but we're going to say it was a shot for content! Declan Rice picks out Saka on the right, who cuts in and plays a shot/cross into the left corner. It was comfortable for Hosseini.
24': Jahanbakhsh goes into the book
The former Brighton midfielder's foul on Luke Shaw is enough for him to get a yellow card. It was late on Shaw's ankle there. Not pretty at all.
20': Iran win a free-kick in the England half
Good build-up from Iran after their keeper went off injured sees hem win a free-kick on the England right. Jahanbakhsh's ball in is a waste and England now need to rebuild their momentum.
18': Beyranvand goes off
They must have read my disappointment on here, because the goalkeeper is now going off. I've just seen him being called 'Concussion Kepa' on Twitter, but I'm not sure he did refuse to come off! That will be noted as a concussion substitution.
15': Beiranvand stays on
Shocking scenes. With a substitute lined up on the halfway line, Beyranvand gets the all clear from the medical team.
We've learnt a lot in recent years about head injuries in the game and I am shocked that he's not been taken off.
10': Following that save, the keeper had a nasty clash with an oncoming defender. He's been down receiving treatment for a few minutes, but it's not looking good for Beyranvand. It would be wrong to take a chance here and keep him on the pitch.
8': Chance for Maguire
From the free-kick, Kane gets played in behind and puts a great cross into the box. Goalkeeper Beyranvand gets something on the ball and Harry Maguire misjudges it at the back post. Real chance for the opener there.
6': Great work from Saka
Saka justifies Southgate's choice to start him, pressuring the Iranian defenders into conceding a throw-in. A minute later, he wins a free-kick in the middle of the half. Great all-round play from the 21-year-old.
Say what you want about Harry Maguire, but he does provide England with an aerial threat - the defenders already look a bit wary.
2': Penalty shout?
A nice two-touch build-up sees England rewarded with a corner. Maguire is bundled down in the box, but the referee does not want to know about it!
Hmm... VAR says no
The teams are out!
Can England get off to a winning start, or will Iran produce a World Cup shock?
Qatar suffer opening day defeat to Ecuador
It's the first time a host nation has lost the opening game of the World Cup in 96 years! The first half was entertaining, with a penalty and an unfathomable VAR decision. Enter Valencia's brace was enough to secure the three points for Ecuador.
I couldn't find any highlights or goals on Twitter, but ESPN Australia & New Zealand just posted this Lego recreation of the game, which is pretty impressive!
More World Cup controversy?
An interesting story has developed before kick-off today, with England and Wales deciding to u-turn on their choice to wear rainbow armbands at the tournament. Kane and Bale had been due to wear 'OneLove' armbands in solidarity against the criminalisation of same-sex relationships.
A joint statement this morning from six football associations, including England and Wales, suggested that they cannot 'put players in a position where they could face sporting sanctions', after it had been reported that players could be booked for wearing them.
Former professional football turned BBC Sport pundit, Alex Sco';po9kuywtt is wearing a OneLove armband live on BBC One for their coverage of the match.
Iran team news
Iran look to set up in a 4-3-3, with Porto striker Mehdi Taremi leading the line. Former Brighton man, Alireza Jahanbakhsh starts on the right-hand side for Iran and will be a fairly familiar opponent for the likes of Shaw and Sterling.
Iran had been hopeful that Bayer Leverkusen forward Sardar Azmoun would have been fit for the opener against England. His recovery from a calf injury last month means that he is only fit for the bench today.
England team news
Southgate switches to a back four against Iran, who have been known to play a very compact, low block. Trippier starts at right-back, with Luke Shaw starting on the opposite flank. It would be nice if he could score a couple of minutes in again today to settle any nerves!
Rice and Bellingham start in front of the back four; a pairing we've come to expect in recent months. There's no place for Phil Foden in the starting XI today, but Saka, Kane and Sterling lead the line for England.
England's World Cup campaign is almost under way!
Gareth Southgate's men begin their journey towards World Cup glory with an opening game against Iran at the Khalifa International Stadium. I'm here to take you through this afternoon's action in Qatar in what England hope will be the perfect start to their campaign.
It's just under half an hour until the teams come out, so let's have a look at the line-ups...