"I can't face leaving yet"
Warwick students in Hong Kong "heartbroken" as University calls them back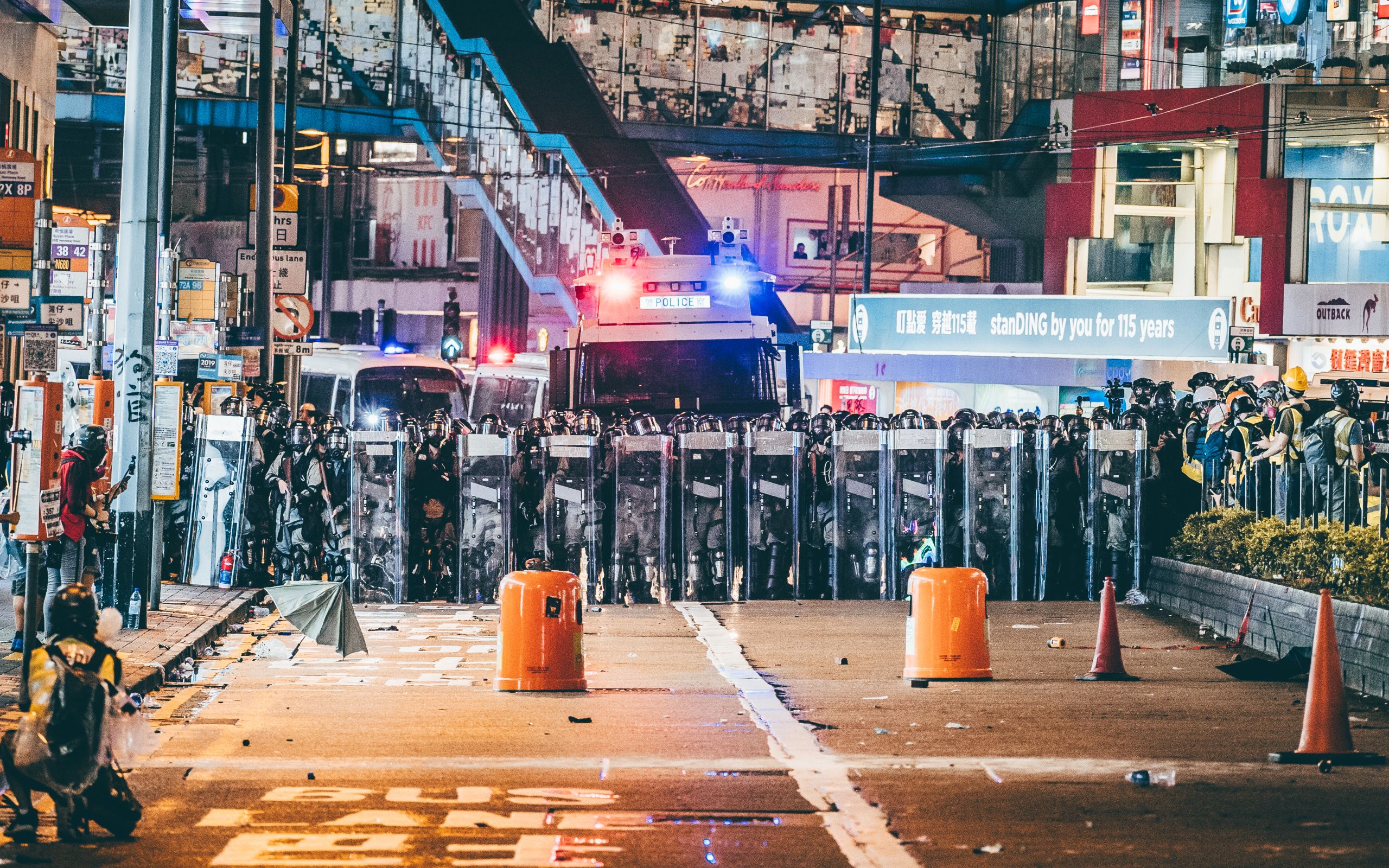 All images by Dexter Wong.
All images by Dexter Wong.
This article first appeared in print on 21 November 2019. All of the images used were provided to The Boar by Dexter Wong.
University of Warwick students on exchange in Hong Kong have expressed their upset as they are urged to leave the city.
Two students, CJ (not her real name) and Kyveli, are part of the group from Warwick who have been advised to go "as soon as possible".
The University announced on Thursday 14 November that after "closely monitoring the developing situation" in the city, staying was "no longer appropriate" for Warwick students, who will be reimbursed for their travel.
This comes amid the "storming" of multiple university campuses by the local police force, most prominently the Chinese University of Hong Kong (CUHK) and Hong Kong Polytechnic University (PolyU).
On 12 November, CUHK was converted into a "war-zone" between protestors and the police, the former of which took to bows and arrows, petrol bombs and javelins to fight off officers who fired "thousands of rounds" of tear gas and rubber bullets at students.
Five days later, police warned that they would use "minimum necessary force" such as live rounds against PolyU students, whose campus was "raided" by officers that arrested anyone who tried to leave, including first aiders, journalists and doctors that allegedly did not possess identification. 
UK and US authorities pleaded for the police to "show restraint". To this day, there are still a few protestors trapped on PolyU's campus.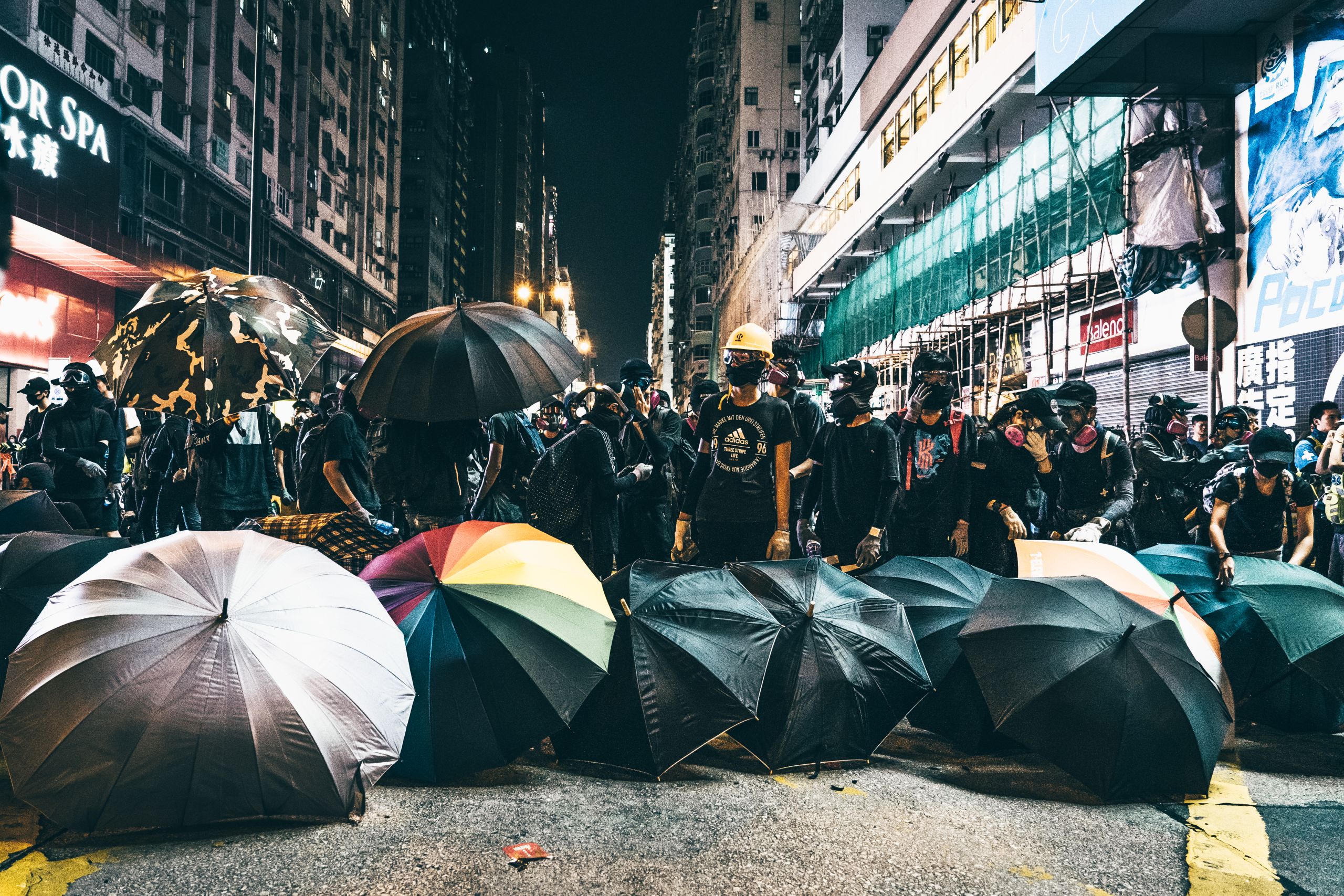 Across universities in Hong Kong, classes for the rest of Autumn Term has been cancelled and many have switched to online learning instead. 
It was announced on Sunday that the Hong Kong University of Science and Technology (HKUST) has suspended their inbound exchange program for Spring 2020 as well.
The Boar interviewed two of the students affected, one of which is Kyveli, who began her Fall Semester in Hong Kong at City University and was set to continue her studies at HKUST in spring.
She has already made preparations to leave and "travel around Asia" until her flight home in December, as her parents are "very worried and have urged" her to leave the city "as soon as possible".
CJ, who started her year abroad at HKUST two months ago, told The Boar she is most likely to leave in two or three weeks alongside other exchange students, despite original plans to "stay until just before Christmas".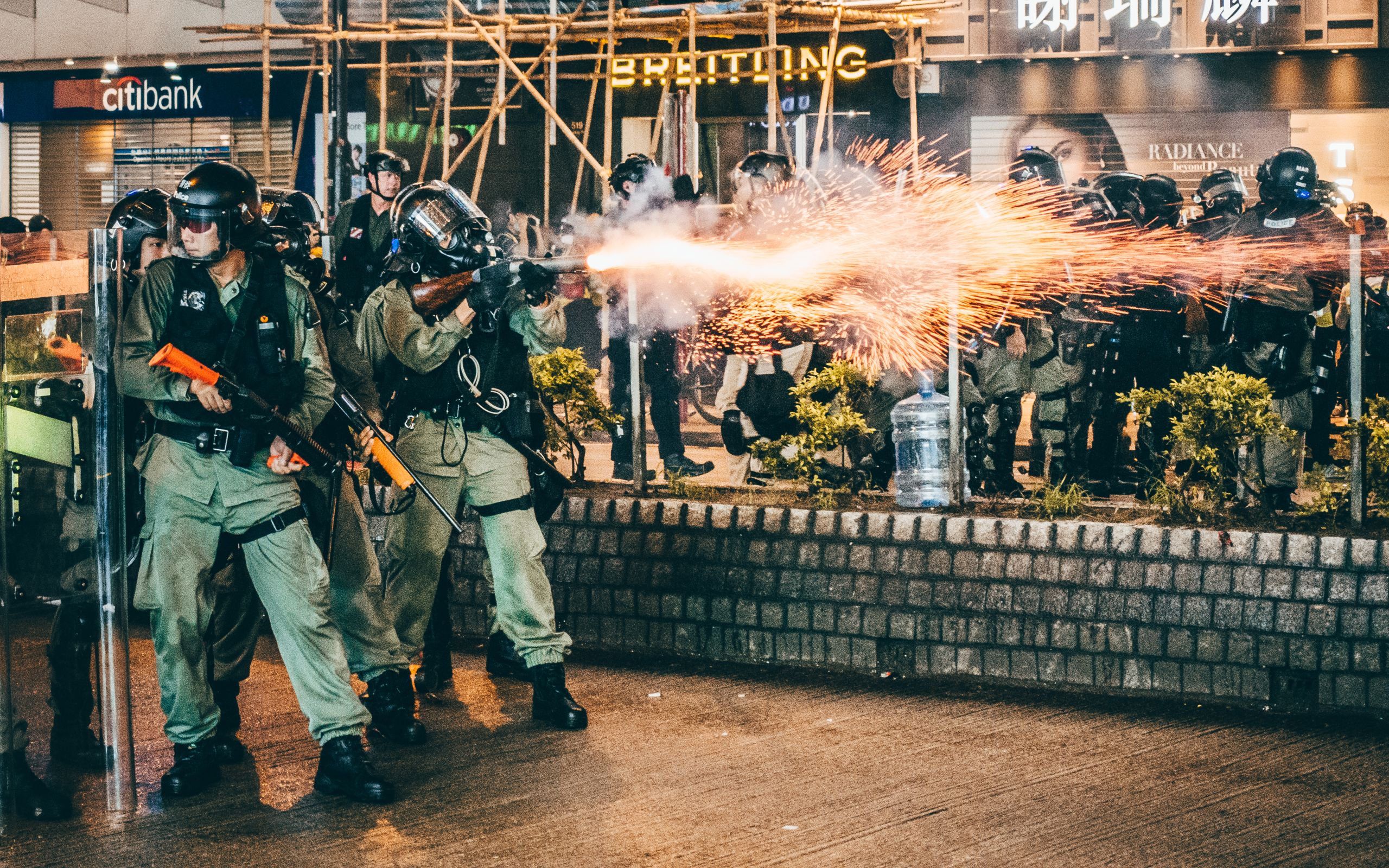 Both students agreed that the University has acted sufficiently in ensuring their safety in the city.
"I can say with confidence that Warwick has acted faster than other European universities and has been on top of the situation (...) by encouraging our repatriation," Kyveli said, drawing from conversations with other exchange students.
CJ described Warwick's offer of travel reimbursement and amending how students finish the remainder of their studies as "the best proactive thing" they can do.
She also approved of the "communication between Warwick and Hong Kong universities", adding that "shuttles from campus to the airport" have also been provided.
I can say with confidence that Warwick has acted faster than other European universities
"The fact that Warwick knows what Hong Kong universities are doing to facilitate our safety and early departures helps," she said, adding that Warwick staff in Hong Kong were also invited to a "general chat" in Wan Chai approximately a month ago.
The student has also been in contact with the Study Abroad office prior to the callback email on 14 November, having updated the University "following any specific protests" or incidents such as the enactment of the anti-mask law and the death of HKUST student Alex Chow.
"They've sent a couple of emails about staying safe and away from flashpoints, though most of my conversations have been with my personal tutor," she elaborated.
Meanwhile, Kyveli described that prior email correspondence with Warwick Business School (WBS) "would usually arrive late" after intense clashes "have already calmed down again".
She has "received various emails from WBS regarding (her) safety in Hong Kong" before, such as after 1 October, China's National Day.
Just before the advisory email, the WBS Study Abroad team "initially" suggested for students to "go home" and advised them not to worry about "attendance or ongoing assessments", should they "feel unsafe".
When asked to describe the current situation in Hong Kong, CJ said it was "antagonistic", one of "distrust, anger and adrenaline".
"The sharp divisions of pro-democracy and pro-Beijing mean there is a mentality bound to dichotomies of good and bad, right and wrong, moral and immoral. 
"This spurs aggression which has manifested in both sides being violent and dangerous, whatever the circumstances (or) controversies of this are," she told The Boar.
There is an authoritarian threat, and it is coming more and more out into the open as the protests continue
The atmosphere has been "spurred by how the police behave", which is "received by protestors as a militia".
"They don't embody civic values of protection and integrity, whatever the flaws, mistakes and offenses the protesters make," CJ stated, giving the example of "police donning civilian clothes to try and turn public opinion against the protests".
She furthered: "There is an authoritarian threat, and it is coming more and more out into the open as the protests continue, through police brutality and political rhetoric."
Having chosen to study in Hong Kong for its "rich culture with an international and welcoming environment", Kyveli now describes the "daily life" of Hong Kong people being "heavily disrupted" as public transport is "disturbed" while "stations and roads" are "closed down".
"Protesters have been more active than ever across all the 18 districts," Kyveli said. "Police has also become more aggressive, firing countless tear gas canisters, live rounds of bullets, and engaging in countless arrests and beatings."
The Warwick student has also checked in on the mental health of her "local and international friends" as a result of the protests.
"I can only begin to imagine the toll this situation is taking on locals and I hope everyone stays safe," she added.
Kyveli told The Boar that she is "definitely more worried" about her safety given recent events, despite keeping up with news updates and always being "cautious about the protests".
Although she resides in the "otherwise safe area of Tsim Sha Tsui", she could not "make it home" on the night of Monday 11 November "as there were countless protesters and tear gas being fired by police all day".
"However, I still don't feel threatened and still want to stay in Hong Kong as I can always stay and feel safe," she said.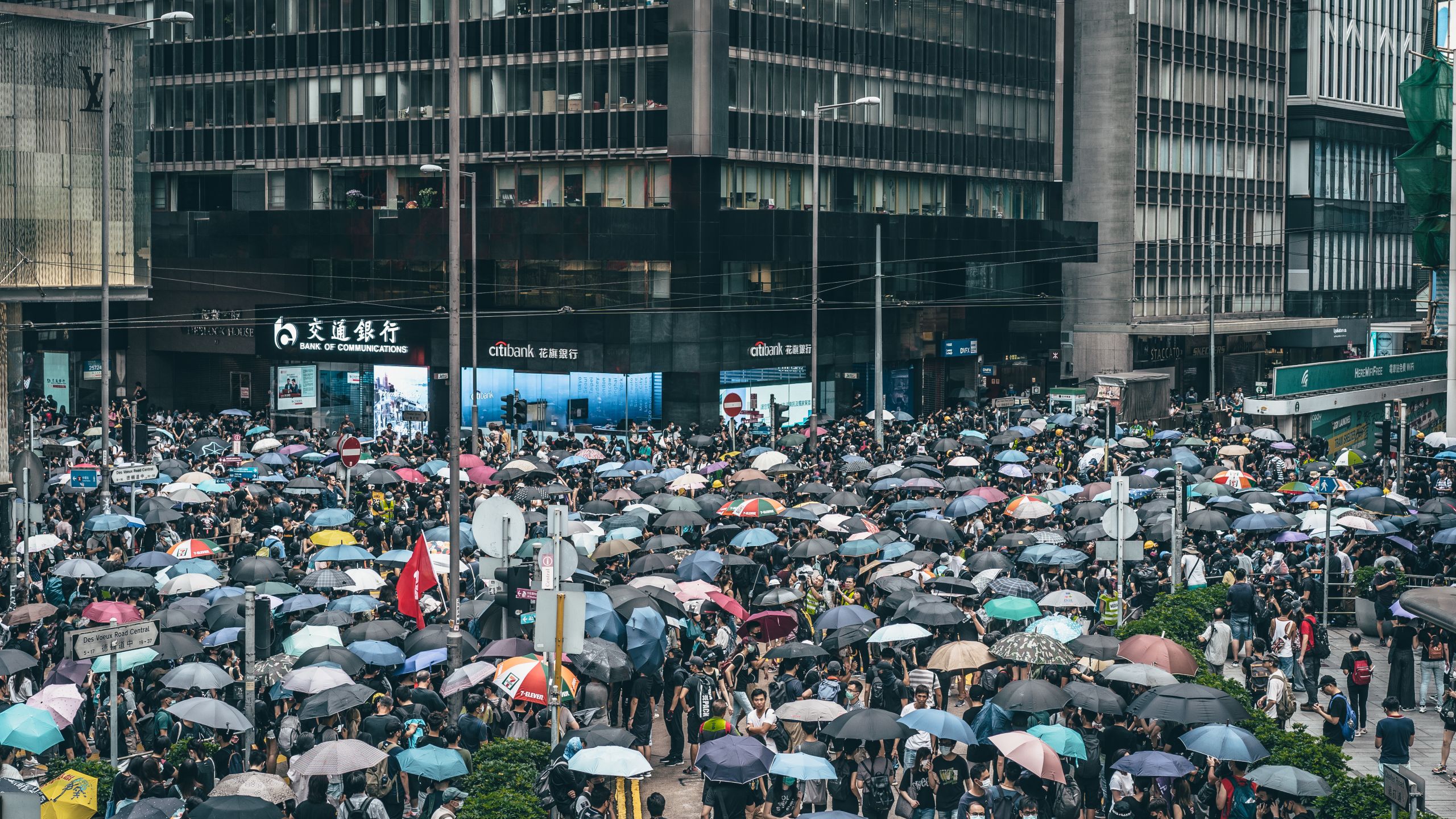 CJ also suggested that both sides "have exhibited violence willingly", although "the violence of the protestors seems to be confined to a loud minority of the pro-democracy camp".
"It has been at a fever pitch for a while now where nerves are so heightened that anything can cause a chain of explosions," she added, causing "some of the core message of the protests to become lost". 
She believes "there is more" to be addressed than the 'five demands' - including the exoneration of arrested protestors and an independent inquiry into police brutality - "but it can't necessarily be articulated because it is so bound with emotion".
However, CJ highlighted the element of "community and brotherhood" that is present, where "passion is passion, not a radical, dangerous extreme".
"It is unity in will, not unity in violence, that strikes me as amazing and something that I think is mislabeled and ignored in favour of the more dramatic scenes we see every day.
"Watching the singing, marching, graffiti, it shows a common determination between people that I think is so unique to adversity, yet something so great too. 
"It makes me wish I had gotten more involved in political discussions and forums," she said.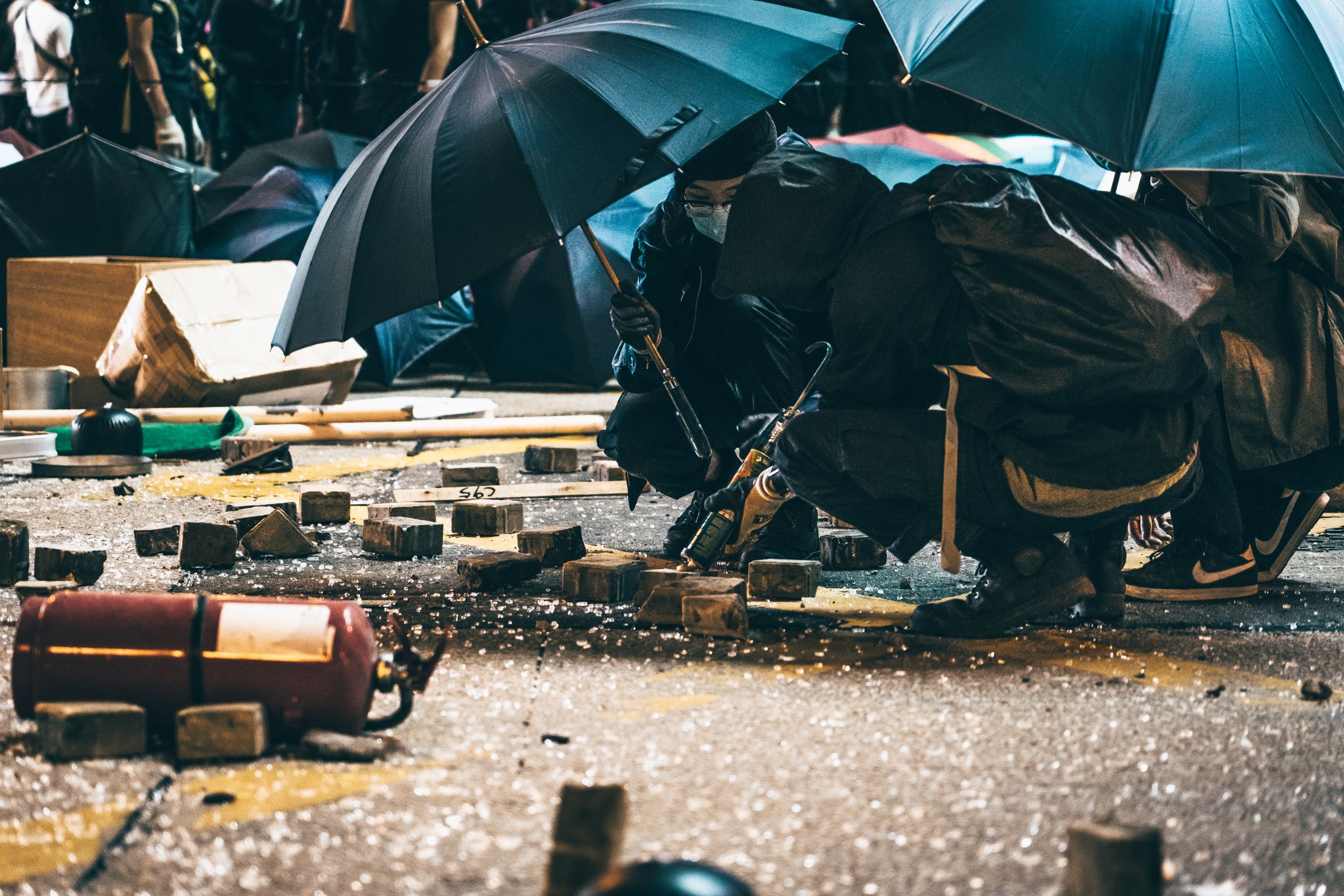 CJ clarified that the city is "a hub of destruction" as a "majority of Hong Kong citizens still go about most of their daily routines" as long as "intense conflicts in flashpoints" and "other areas" are avoided.
"Just because there are flames and clashes, I don't think the city is destroying itself as some Western media portrays," she continued, adding that whenever she may encounter a "spontaneous protest", she makes sure to have a "contingency plan".
As "there is so much more to Hong Kong than Central, Admiralty and Mong Kok" where the most violent clashes have taken place, the Warwick student is "still able to go about normal life without fear of being caught up in something".
In terms of the situation overall, CJ continued: "Hong Kong is tense, and it is definitely going to get worse. Whether it gets 'better' or not I don't know."
At HKUST, there has been "a few skirmishes on campus over the past few months" that CJ did not agree with. 
Although she thinks some students are "blindly emotional at times", she "fully" supports the "spirit on campus". 
CJ showed solidarity with her classmates, and hoped they knew that "not everybody sees the headlines about destruction and fury".
She said that students' "willingness and determination to act on their love for Hong Kong (...) is something history has seen and will continue to see, but it is the first time" she has "seen it in the flesh".
"I can't face leaving yet," CJ concluded. "Hong Kong is amazing and I love it, which is why I am not leaving immediately and I will definitely come back." 
Kyveli agreed, "deeply saddened" by the situation. Speaking to The Boar, she said: "I am heartbroken that my experience here has to end like this, but I hope I can return at some point in the future at a better Hong Kong."
Having "absolutely fallen in love" with the city since arriving in August, she added: "I very much sympathise with the locals and their fight for their rights."