Scottish Premiership:
Rangers Crowned Champions
Celtic's failure to beat Dundee United was enough to secure Rangers' first top-flight tittle since 2010/11.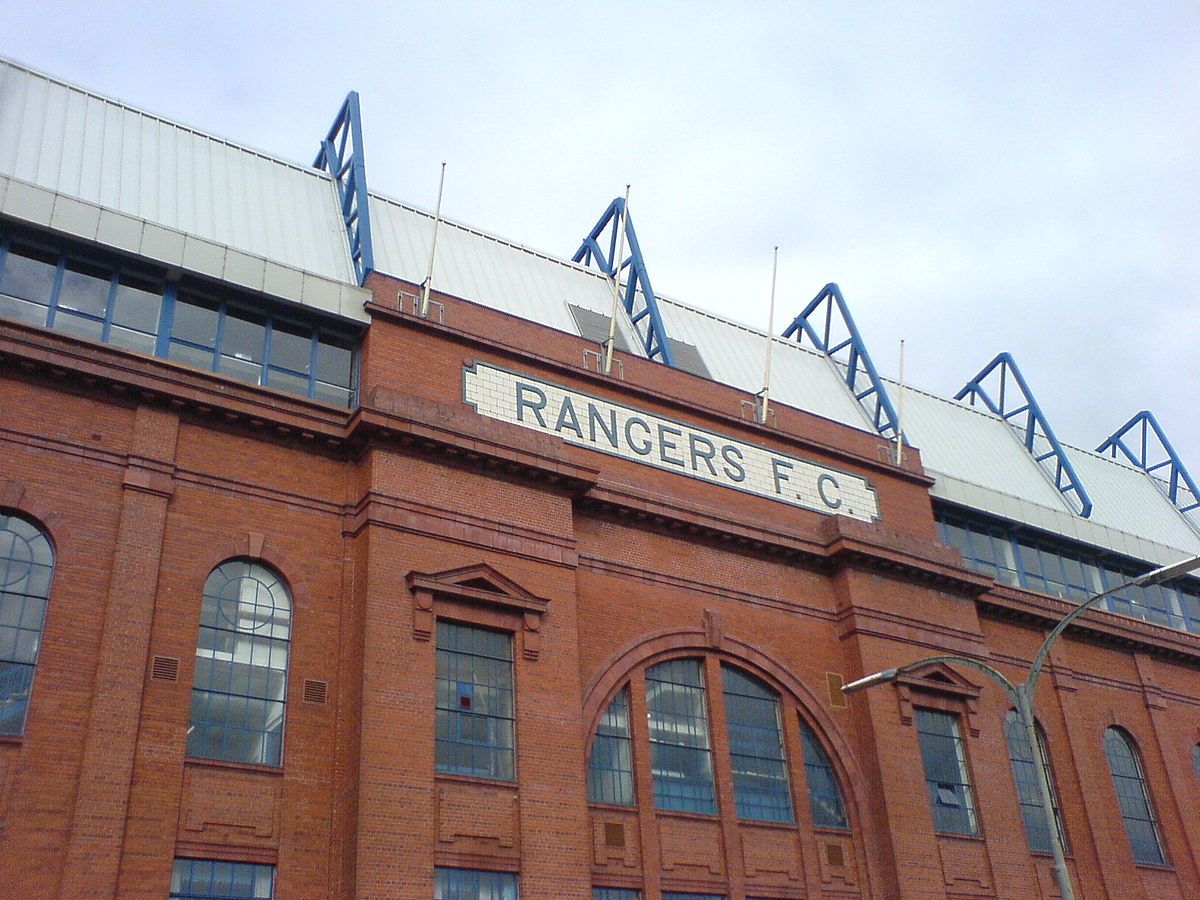 Image: Wikimedia Commons / Archibald99
Image: Wikimedia Commons / Archibald99
Rangers were crowned champions of Scotland for the time in a decade after rivals Celtic failed to beat Dundee United at Tannadice Park.
Steven Gerrard's side, who beat St Mirren 3-0 on Saturday, have built a 20-point lead at the top of the Scottish Premiership, denying Celtic a tenth consecutive title with six games remaining.
Rangers captain James Tavernier hailed his teammates' "monumental" achievement as thousands of supporters congregated at Ibrox against the wishes of First Minister Nicola Sturgeon.
"There's no words that can describe it," Tavernier told Rangers TV.
"I'm absolutely delighted for the club, the players, and especially the fans. To do it this year with everything surrounding this season, it's monumental. We've wanted the consistency and the boys have been absolutely terrific. I'm just so proud of them."
Rangers have dropped just eight points in 2020/21 and are currently unbeaten in the league and UEFA Europa League.
The Glasgow club, who were demoted to the fourth tier following their liquidation in 2012, have scored 77 goals and conceded just nine in the Premiership this season.
Gerrard, who failed to win a domestic league title during his playing career, was appointed Rangers boss in 2018 after a spell in charge of Liverpool's youth set-up.
There's a lot of fearless young players and some real calm heads
"I think everyone - and me included - has expected at some point, as we got closer, to see some nerves or tension or some inexperience," Gerrard said following Rangers' 3-0 defeat of St Mirren.
"But this shows the strength of the dressing room. There's a lot of fearless young players and some real calm heads. We've got the balance spot on at the moment.
"That doesn't mean we're set. We need to keep moving it forwards and improve things - and we will. But in the short term it's about getting them ready for two massive games now."
Former Rangers player and manager Graeme Souness praised the Rangers squad for their performances this season. "I'm Delighted for Steven Gerrard and all his team, Souness told BBC Radio 5 Live.
"Celtic have had a period of dominance, which has been, I'll say, uncomfortable for us Rangers supporters. They thoroughly deserve it. They've been fantastic all season and I just wish I was in Glasgow right now."
Glen Kamara, who has made 27 league appearances for Rangers this season, said: "It's a surreal moment. I don't even know how to feel right now. Everyone's just trying to live the moment just now. We'll just enjoy today."
Rangers will face Celtic in their first game as Scottish champions, with Gerrard's side travelling to Celtic Park on 21 March.