Top 20 Albums of 2020
Picking the records that have shaped the beginning of a new decade.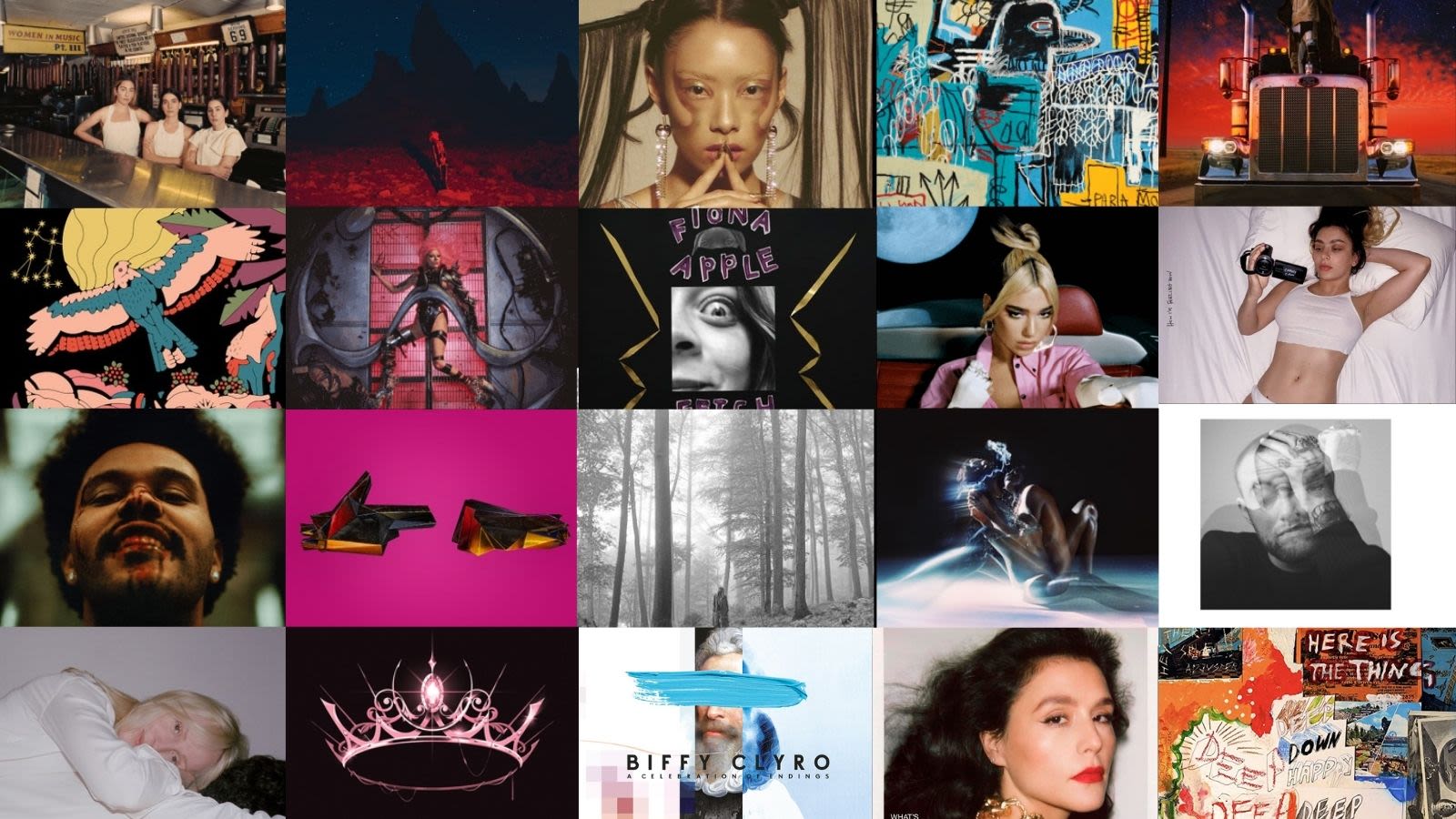 20:
Deep Down Happy
- Sports Team
Cambridge youngsters Sports Team have worked their way up through the indie-rock circuit to mainstream success with their debut Deep Down Happy, even giving Ms. Gaga herself a run for U.K. number one. Although they lost out on the top spot, the frantic energy of their first LP proves the six-piece have preserved their perennially cheery outlook: they devote love-songs to suburbia, lavish in tongue-and-cheek puns, and of course, stick a finger to the government - could they be a British indie band otherwise? Intellectual pub rants set to a rampant guitar beat; perfect for anyone missing the tavern.
---
19:
What's Your Pleasure?
- Jessie Ware
Glittering with 70s synths and cosmopolitan energy, Jessie Ware's latest album will make you feel as though you're getting lost in a big city, even if you're actually just bus-hopping through your hometown. What's Your Pleasure sees the Londoner at her most sensual in tracks like 'Ooh La La' and 'Save A Kiss', while also reimagining decadent disco groove on 'Step Into My Life'.
---
18:
A Celebration of Endings
- Biffy Clyro
The Scottish rockers returned with their eighth studio album A Celebration of Endings in August, a fitting title for a year overflowing with hope cut short. You won't see Biffy cast down, though; the record seeks to investigate ourselves, the state of the world and ultimately, our fear of change. Packed with their signature gnarly hooks, it's a standout record from the Gaelic boys who already hold a near-perfect discography under their kilts.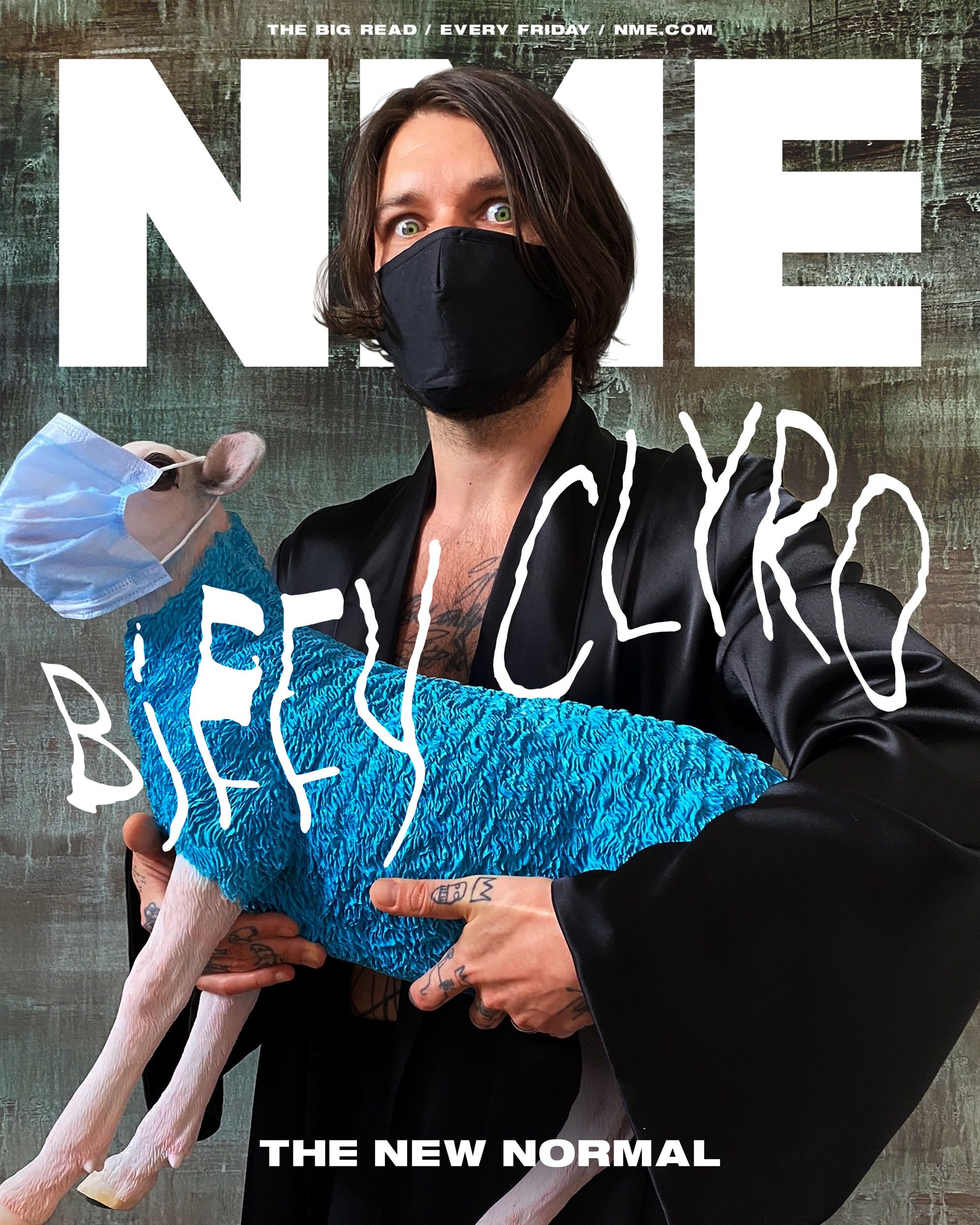 ---
17:
YHLQMDLG -
Bad Bunny
Bad Bunny's second LP is a blend of reggaeton traditions and innovation that celebrates diversity. The singer doesn't shy away from incorporating progressive politics into his music, standing firmly against misogyny, homophobia and advocating for support of marginalised communities. The album is a force to be reckoned with that resurrects the once criminalised reggaeton a la marquesina from Puerto Rican history.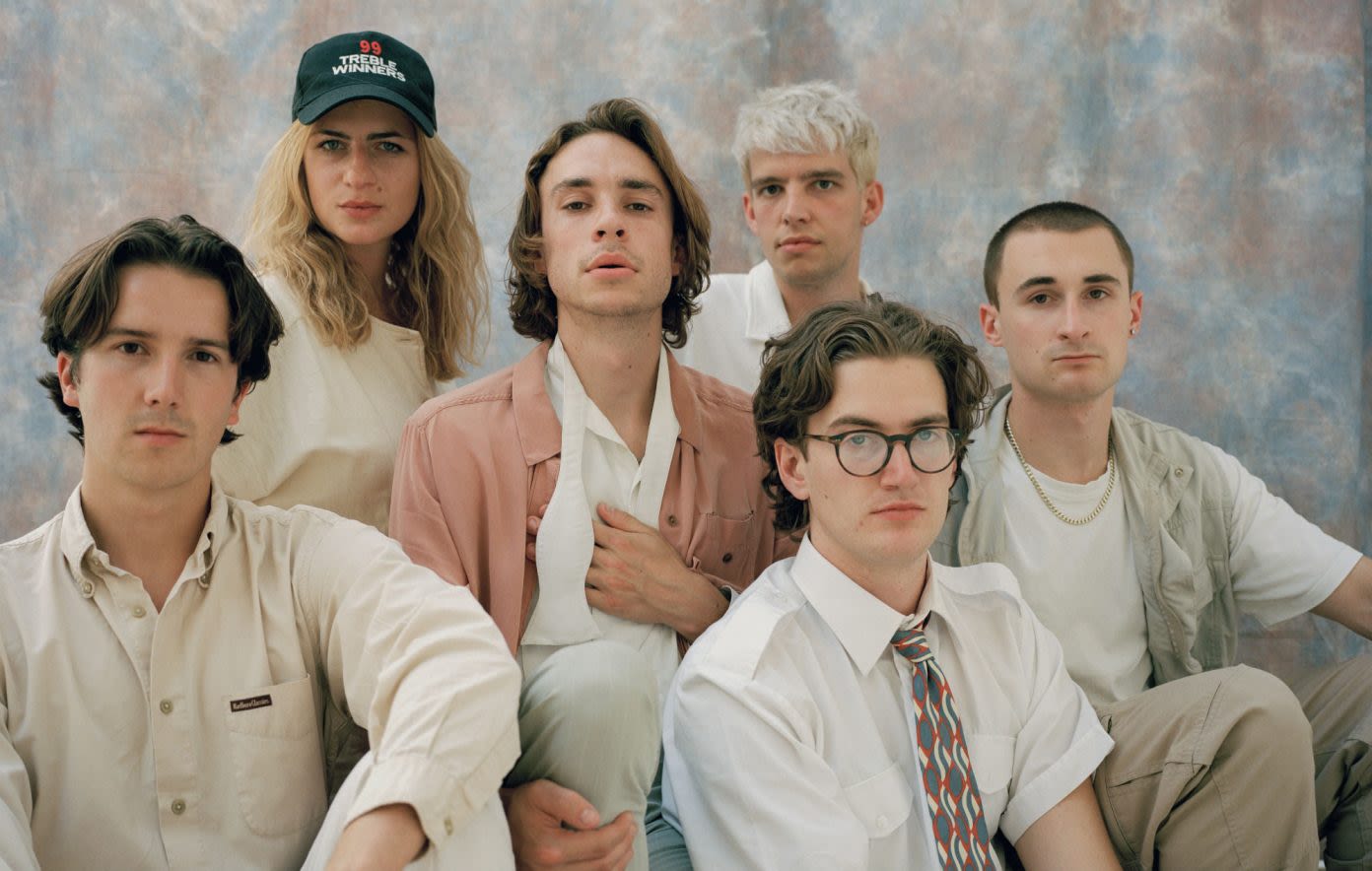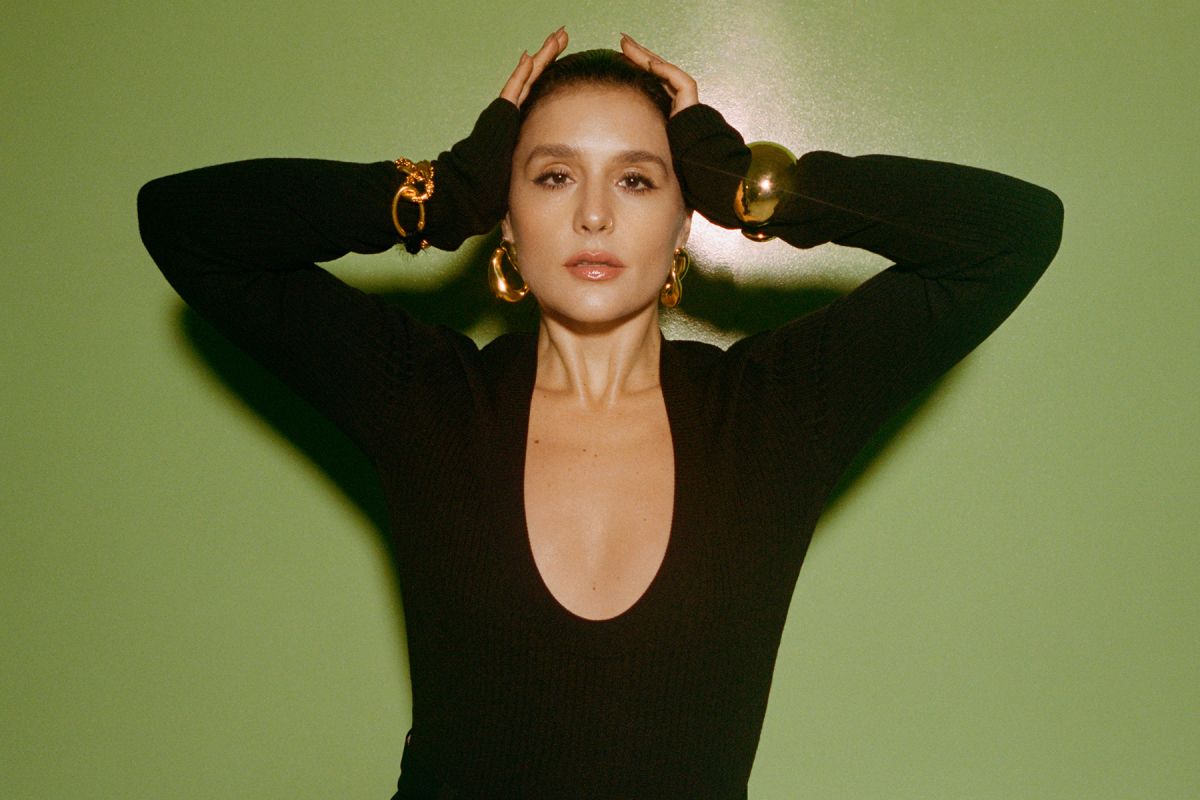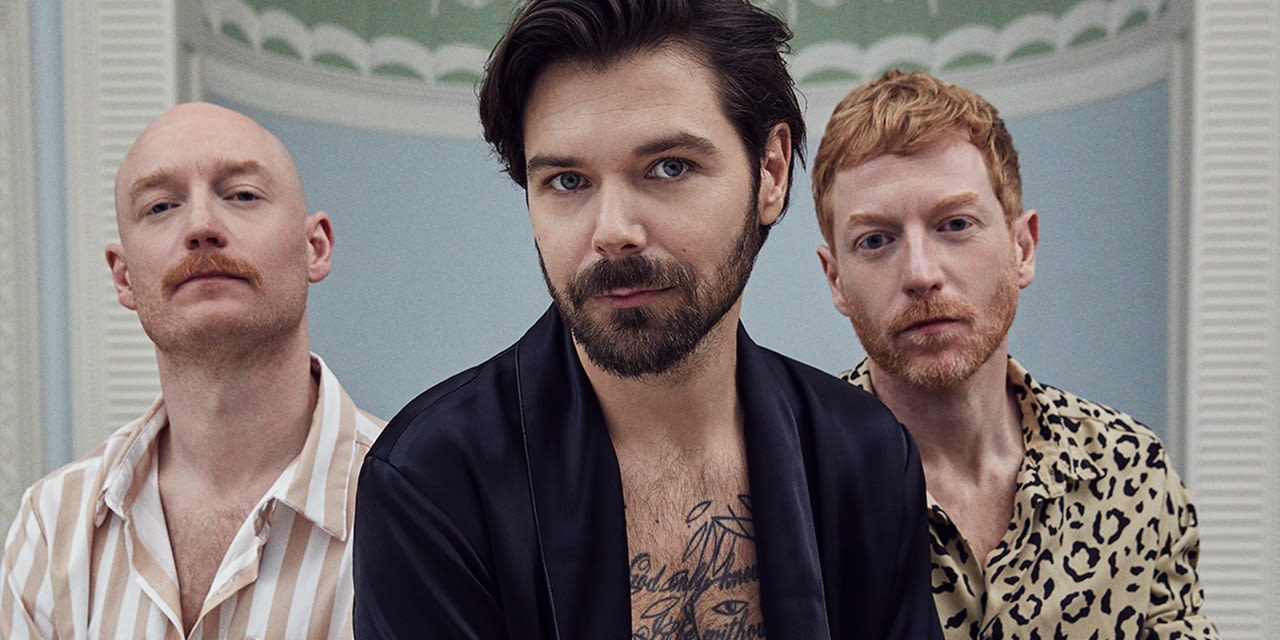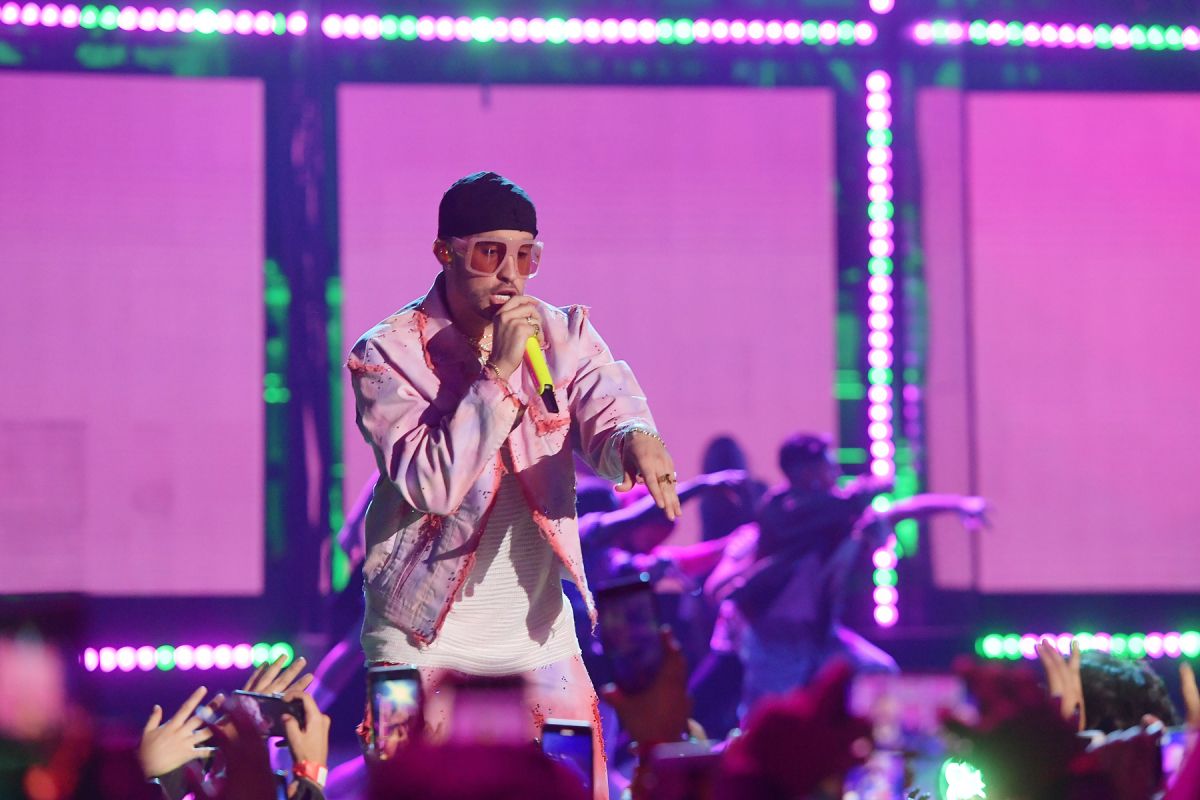 16:
The Album
- Blackpink
The new darlings of K-Pop follow their debut with a striking LP, full of empowering pop melodies, catchy hooks and with all the trimmings of commercial success. And while the South-Korean foursome may have few bands to compete with for the title of 'Biggest Girl Group in the World', The Album has proven to be a quality listen as well as a useful introduction to the kaleidoscopic world of K-Pop.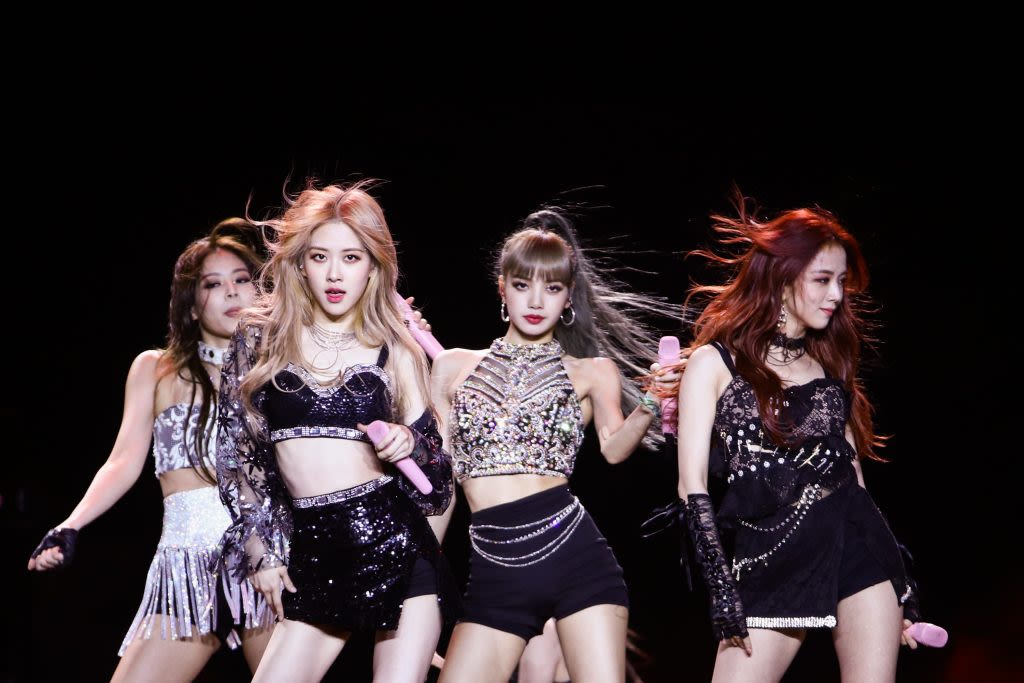 ---
15:
Song For Our Daughter
- Laura Marling
What we said:
"While distinctly her own style, Song For Our Daughter is Marling's most accomplished work to date. It is unified, refined and fresh.  Previous works like A Creature I Don't Know and Once I Was An Eagle also heard Marling experiment with a variety of different influences, but her latest album seems to mark an unmistakable coming of age."
- Millie Woodrow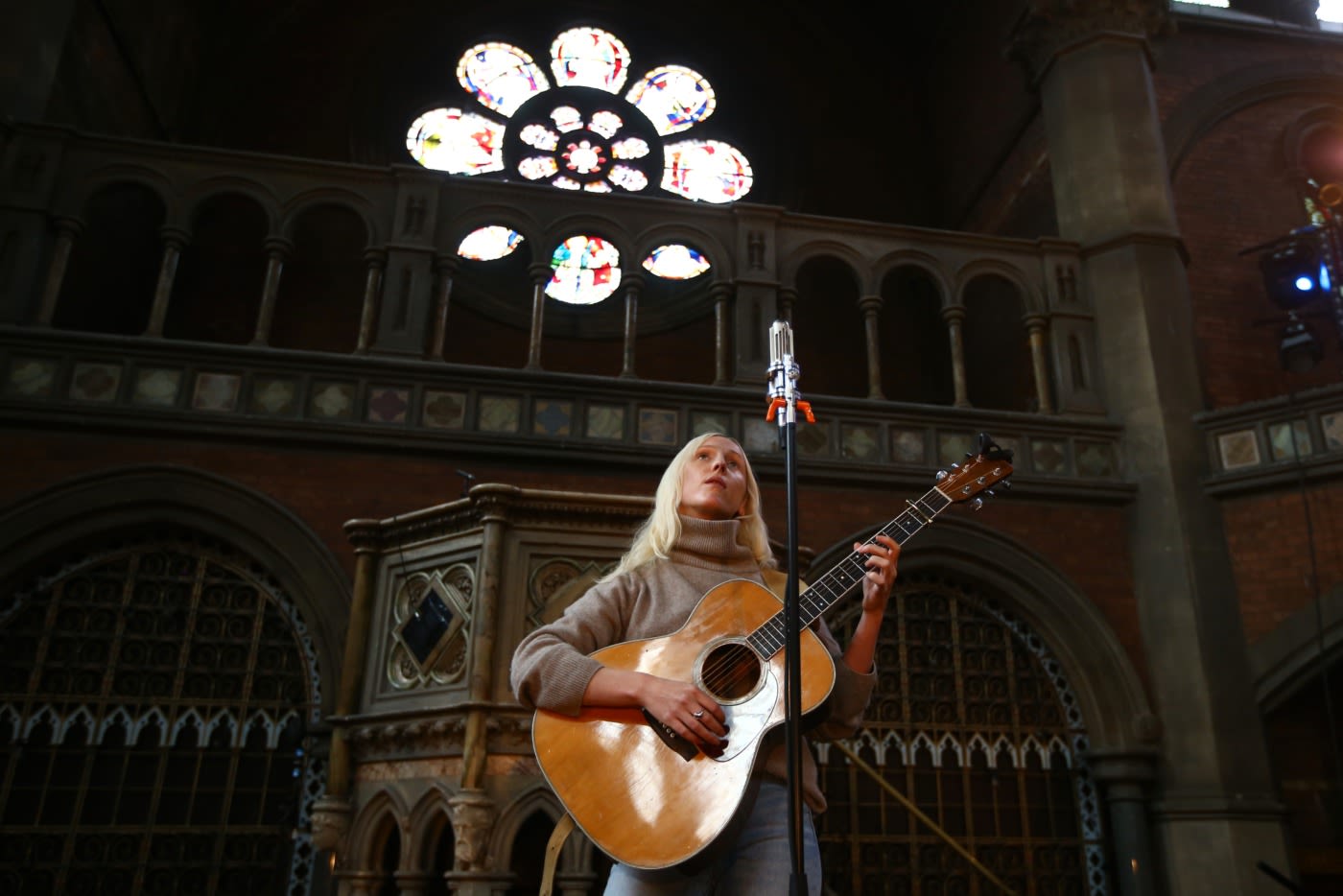 ---
14:
Chromatica
- Lady Gaga
Stefani Germanotta, better known by her infamous alter-ego Lady Gaga, has come a long way. A far cry from her ostentacious debut The Fame, Gaga has found her footing on her latest LP: she is a showman, as seen in the fun, electric singles 'Rain On Me' and 'Stupid Love'; however, tracks like '911' prove she is also vulnerable, a welcome move away from the provocative veneer that secured her as one of the biggest stars of 00s pop.
What we said:
"Chromatica isn't perfect, but that's what makes it so good. It's Gaga's confession of her flaws. It's a reflection of a defiant artist who struggles with love, fame and living with herself. Above all, it's a return to the sound that first made Gaga famous and a departure from the hit and miss efforts she's made over the past few years. Chromatica sees Gaga leave her recent cocoon of confusion to morph into the confident artist we always knew she was."
- Bailey Agbai
---
13:
Mordechai
- Khruangbin
Ambient grooves make Khruangbin's latest record a meditative escape as well as an experiment with global fusions. Their rich soundscapes work just as well without vocals, making it an album like no other this year.
What we said:
"Mordechai may prove to be the record for the group that propels them to more mainstream Anglosphere success. From the cyclical arrangement of the album to the similar style of the bass riffs, this album is all about creating a comfortable and sensitive space for reflection, and despite a few missteps it achieves this – I never felt taken out of the experience. Its highs are truly excellent and show how much potential the band have."
- Max Gentleman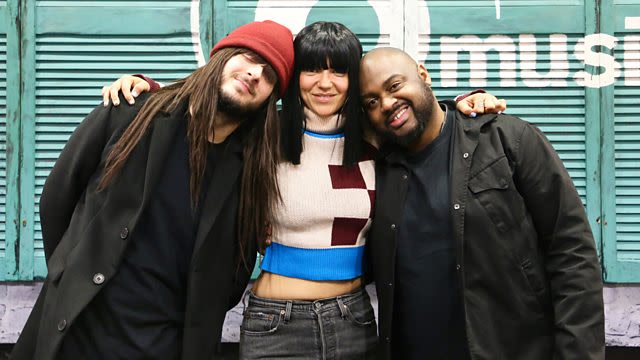 "

A far cry from her ostentacious debut The Fame, Gaga has found her footing on her latest LP"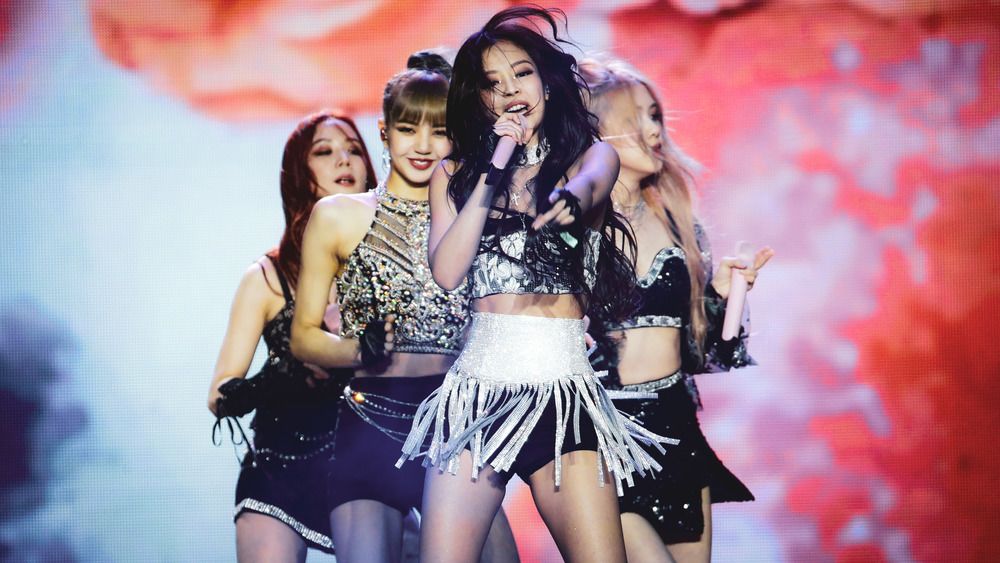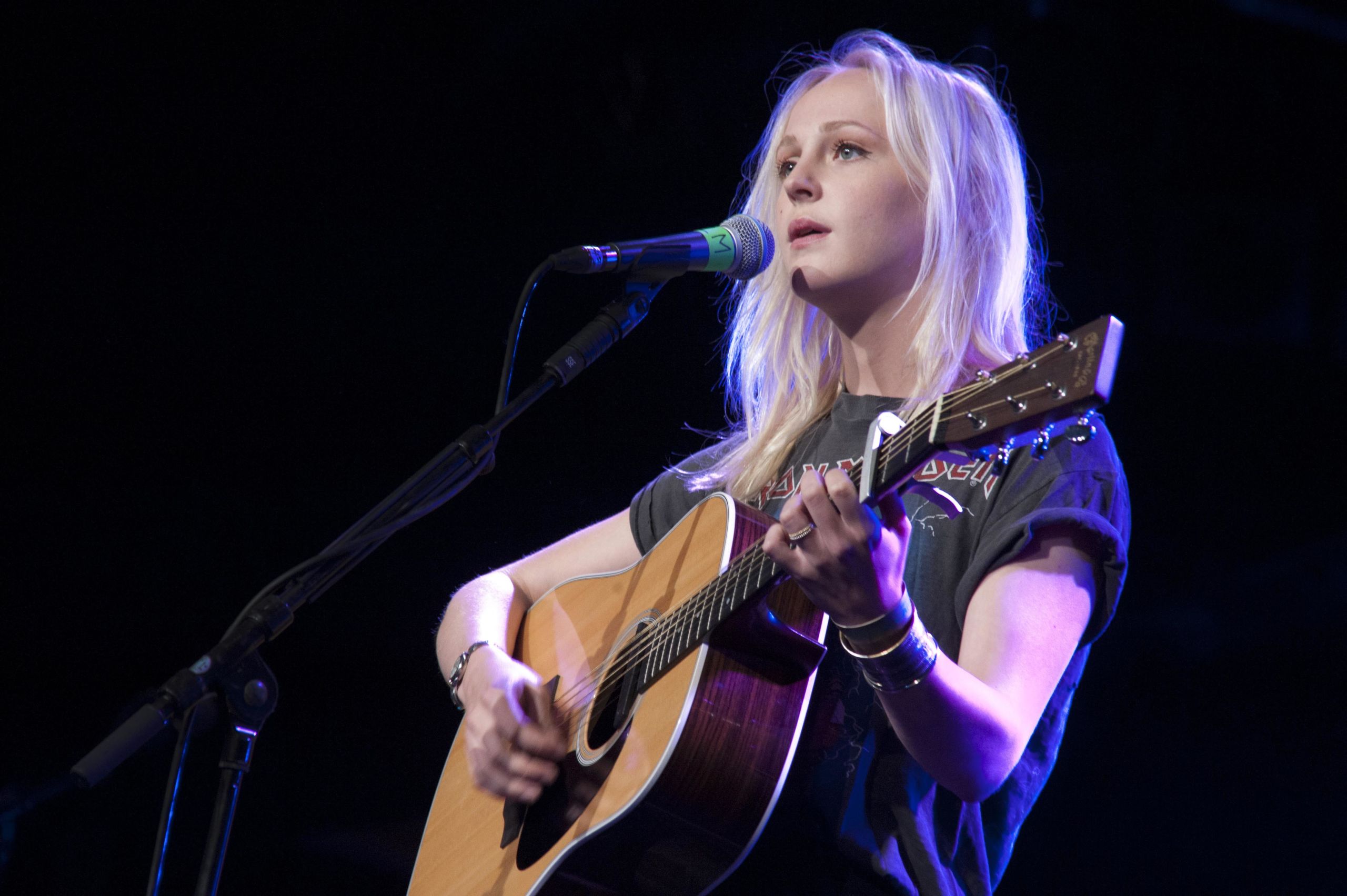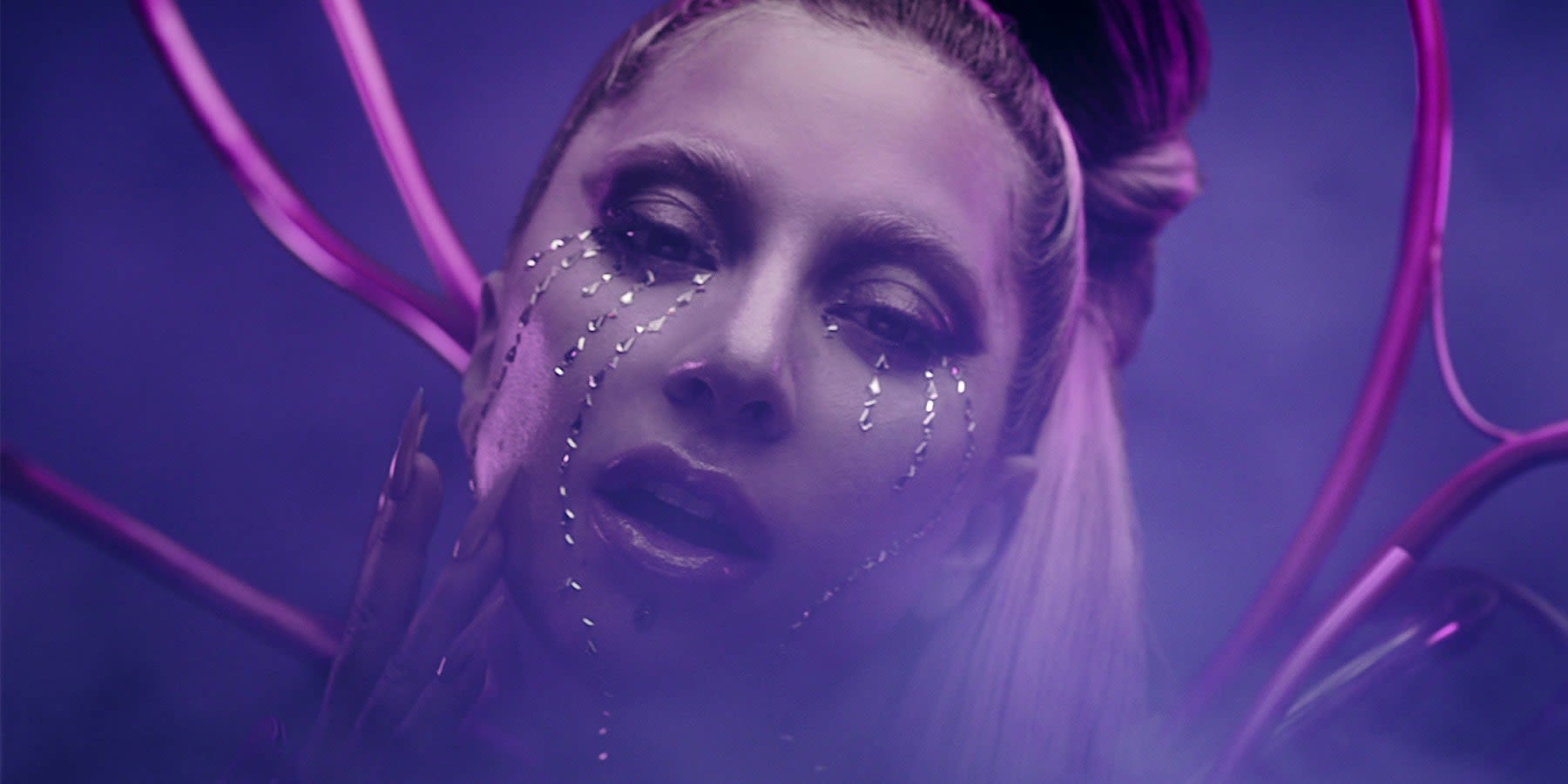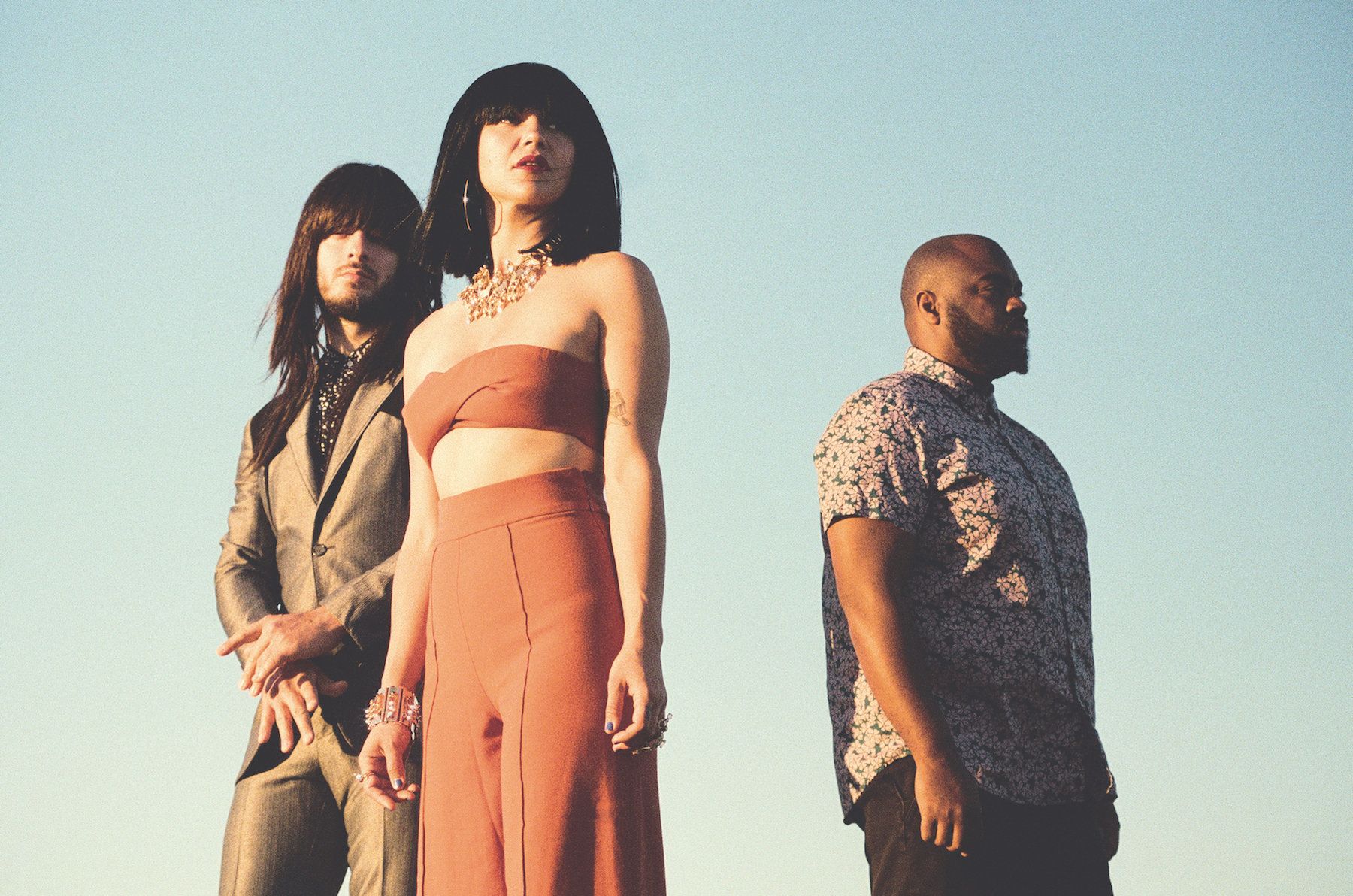 12:
After Hours
- The Weeknd
Boasting 'Blinding Lights', one of the biggest songs of the year, After Hours will undoubtedly become synonymous with 2020. Through a wild and essentially psychedelic experience, The Weeknd takes us one step further along his utterly unique path of artistic evolution.
What we said:
"After Hours amalgamates 80s synthpop and R&B, like his previous works Starboy and Beauty Behind the Madness, but this time each song is distinct, with a transparent narrative that lays all of his cards on the table. The first half of the album presents the twisted, darker side of The Weeknd, and as it progresses, it continues to satisfy with commercial, club-ready tracks."
- Molly Powell
11:
Women In Music Pt. III
- HAIM
HAIM are at their most experimental on this album, refusing to conform to any particular genre or sound. The three sisters enjoy the boundaries between familiarity and novelty to produce a collection of songs that navigate solitude, independence and unwavering support.
What we said:
"The album is an enormous sigh of release. After many years of being pushed into moulds that kept them from realising their full potential, in Women in Music Pt. III, HAIM are unapologetically themselves: fearlessly resilient and frankly just as excellent."
- Cristina Maino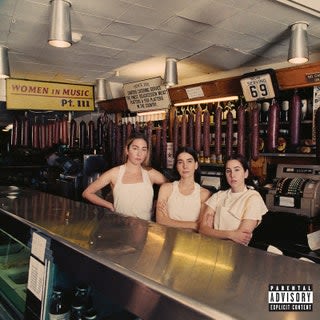 ---
10:
how i'm feeling now
- Charli XCX
While she flirted with hyperpop on 2019's Charli, the singer has embraced PC music in all of its frantic glory on her latest offering, a record made entirely during lockdown in L.A. With Charli's typical fun energy and a heap of self-isolation-insanity added to the mix, this LP is sure to outlast the pandemic that created it.
What we said:
"On how i'm feeling now, however, Charli jettisons the chaff that comes with such a long album and has zero features. Rather than looking outwards towards what she can do to the pop scene, in this time of turmoil she instead looks at what pop can do for her."
- Max Gentleman
---
9: Heaven To A Tortured Mind - Yves Tumor
What we said:
"Heaven To A Tortured Mind pushes further than almost any other album this year and does so with an assured confidence that is infectious. And, owing to its origins in ambient, and despite all this experimentation, it remains a very easy listen for the casual or passingly interested. A must-listen."
- Max Gentleman
"After Hours will undoubtedly become synonymous with 2020"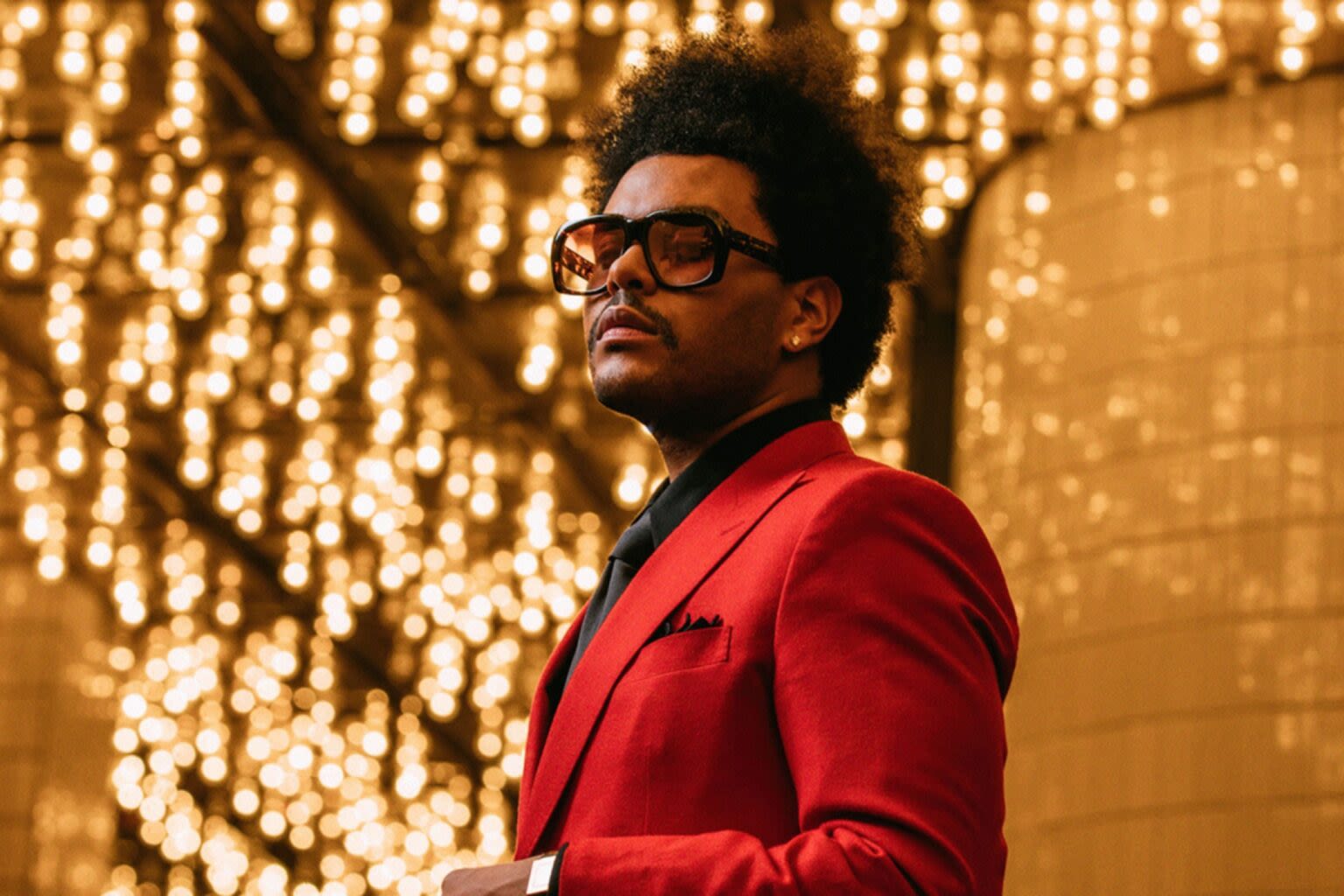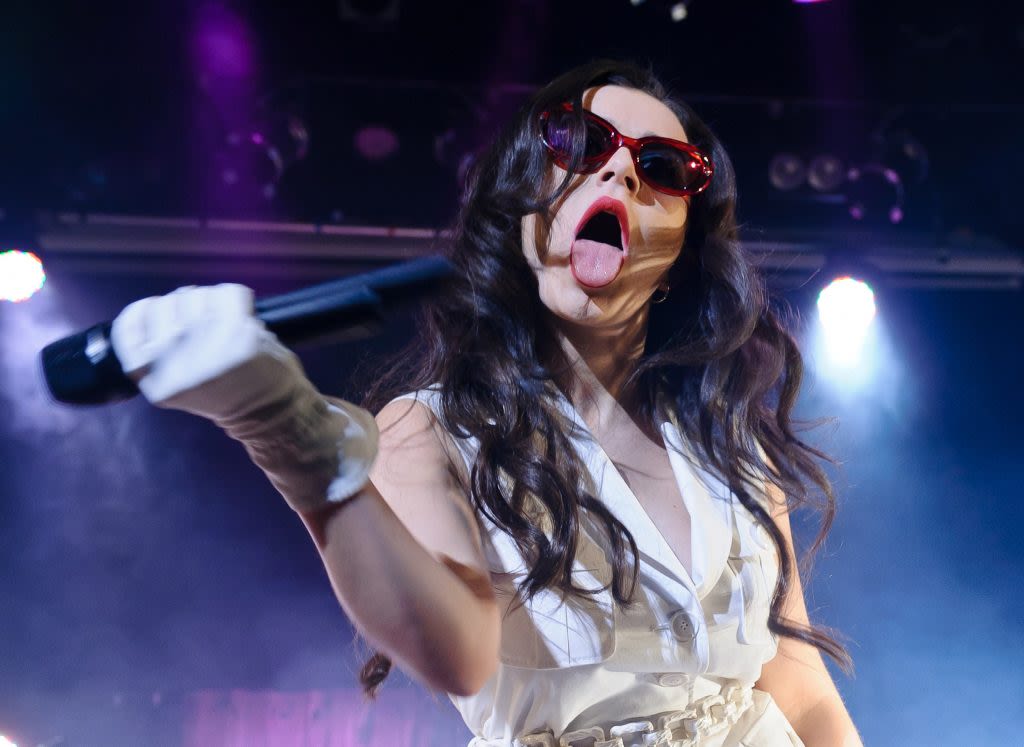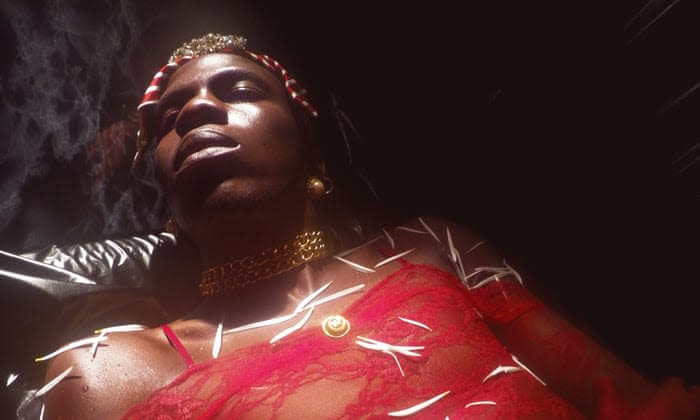 8:
The New Abnormal
- The Strokes
The Strokes' sixth studio album makes it into our top 10 for its honest account of a band's struggle with growth and change. The New Abnormal indulges its listeners with 80s nostalgia and Casablancas' signature overdriven vocals, without ever taking itself too seriously. One thing is clear; after nearly 20 years, The Strokes are far from ready to fade out.
What we said:
"Despite the lush and carefully placed instrumentation, it is truly Casablanca's vocal talent that makes The New Abnormal something more than a pure 80's homage, using his signature straining mid register, as well his insanely consistent falsetto, all along with the crooning tone that cemented the band as the cornerstones of cool at the turn of the millennium."
- Dara Hughes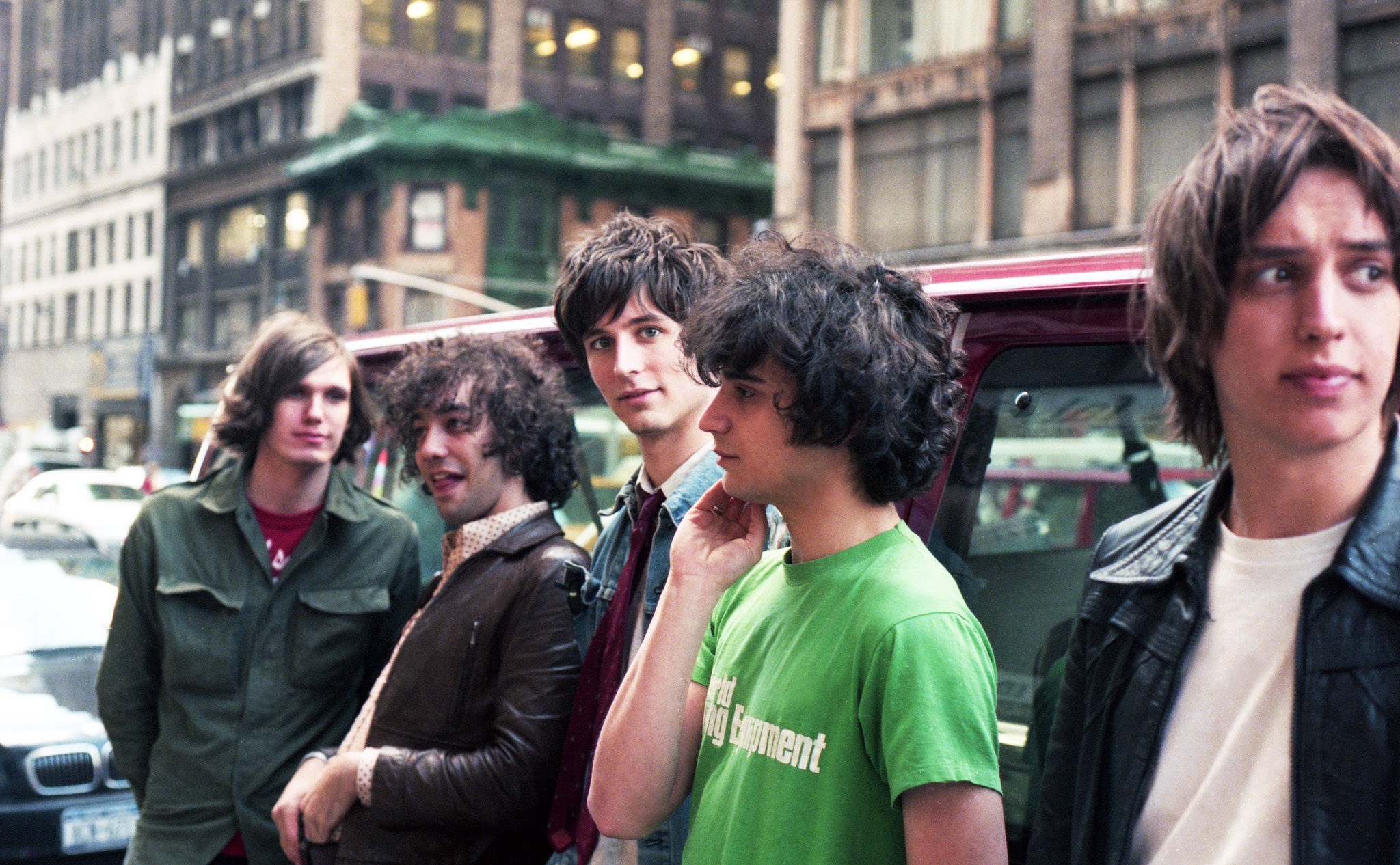 7
:
Fetch The Bolt Cutters
-
Fiona Apple
Fiona Apple's fifth LP secures her a spot at number 7 for her signature candour. Apple cuts through to her listeners with vivid experience and imagery, echoed by the familiar sounds of dogs barking and sampled noises from within the singer's house. Her lyrics remain inhibted and thought-provoking as ever, most notably on 'Ladies' and 'For Her'. The album is a pep-talk to all hoping to cut free of just about any form of control, particularly the patriarchy. She urges: "Fetch the bolt cutters / I've been in here too long".
---
6: Circles - Mac Miller
His sixth and final studio album, Circles is a bittersweet experience for any listener as it's impossible to not appreciate the loss of one of music's most promising artists. On the album's lead single 'Good News', Miller is understated and raw as he laments on a lyrically tragic song.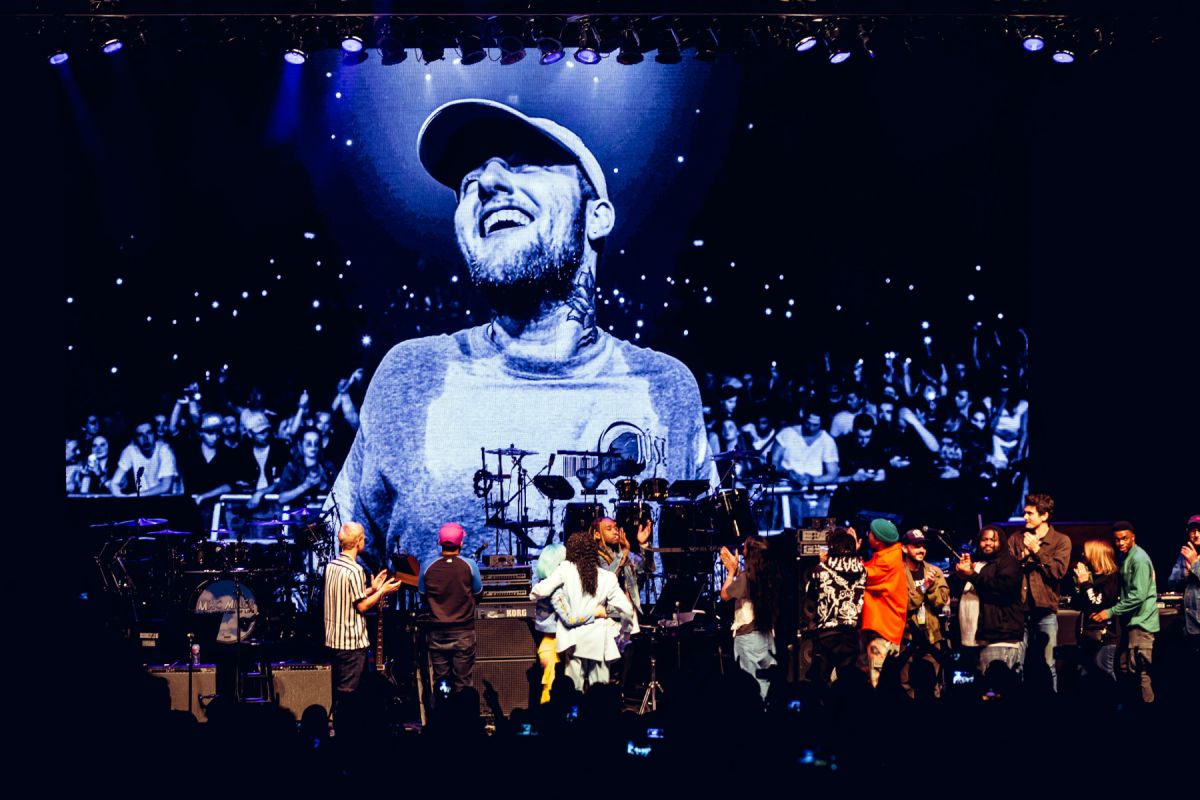 5:
SAWAYAMA
- Rina Sawayama
What we said:
"As a pop album, Sawayama is one of the best of the year's and, dare I say it, the century. Each track tells a story that cannot be skipped. It should be experienced as a whole and, when listened to from start to finish, it paints a coherent plan of where Sawayama hopes to go on her ever-evolving musical journey. She uses the album to try and push pop music's evolution forward and break genre barriers."
Bailey Agbai
4:
RTJ4
- Run The Jewels
What we said:
"This album is a landmark. For a group whose previous materials fluctuated between great and excellent, they now have a masterpiece. A protest movement has a modern protest album to rally around. It's universal because it isn't purely a telling of one experience but an elegant and mature articulation of the failures of a system that affects millions." Max Gentleman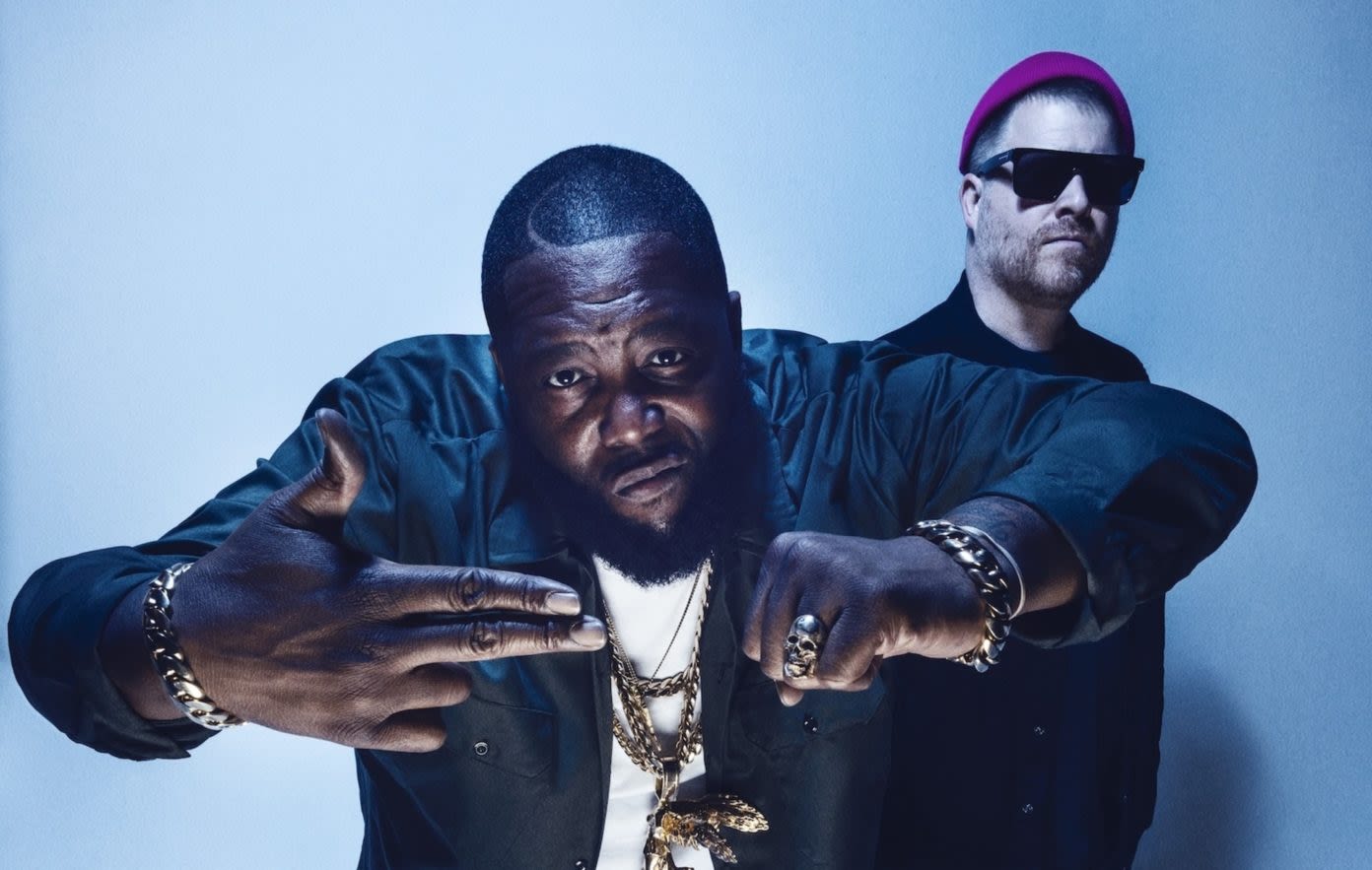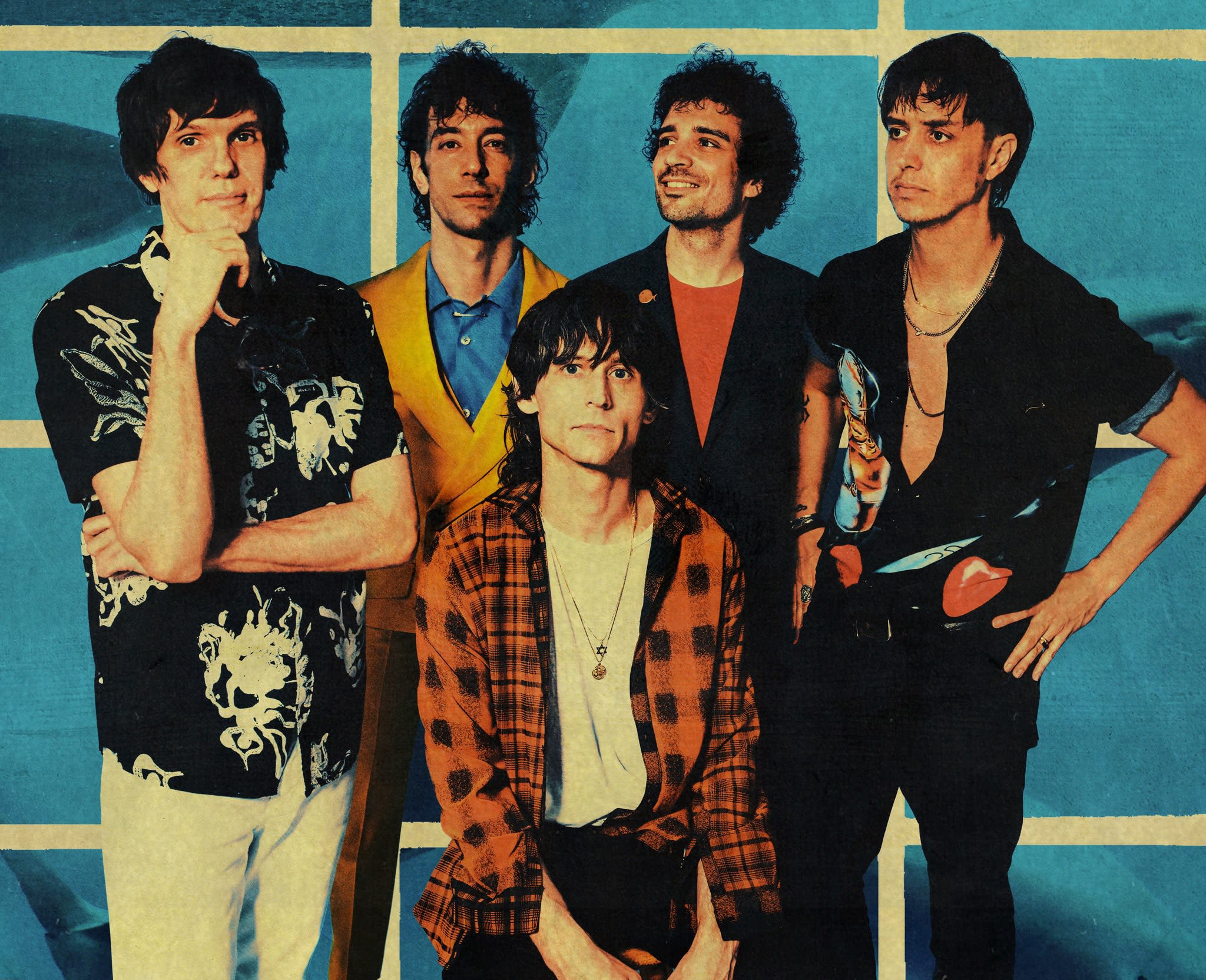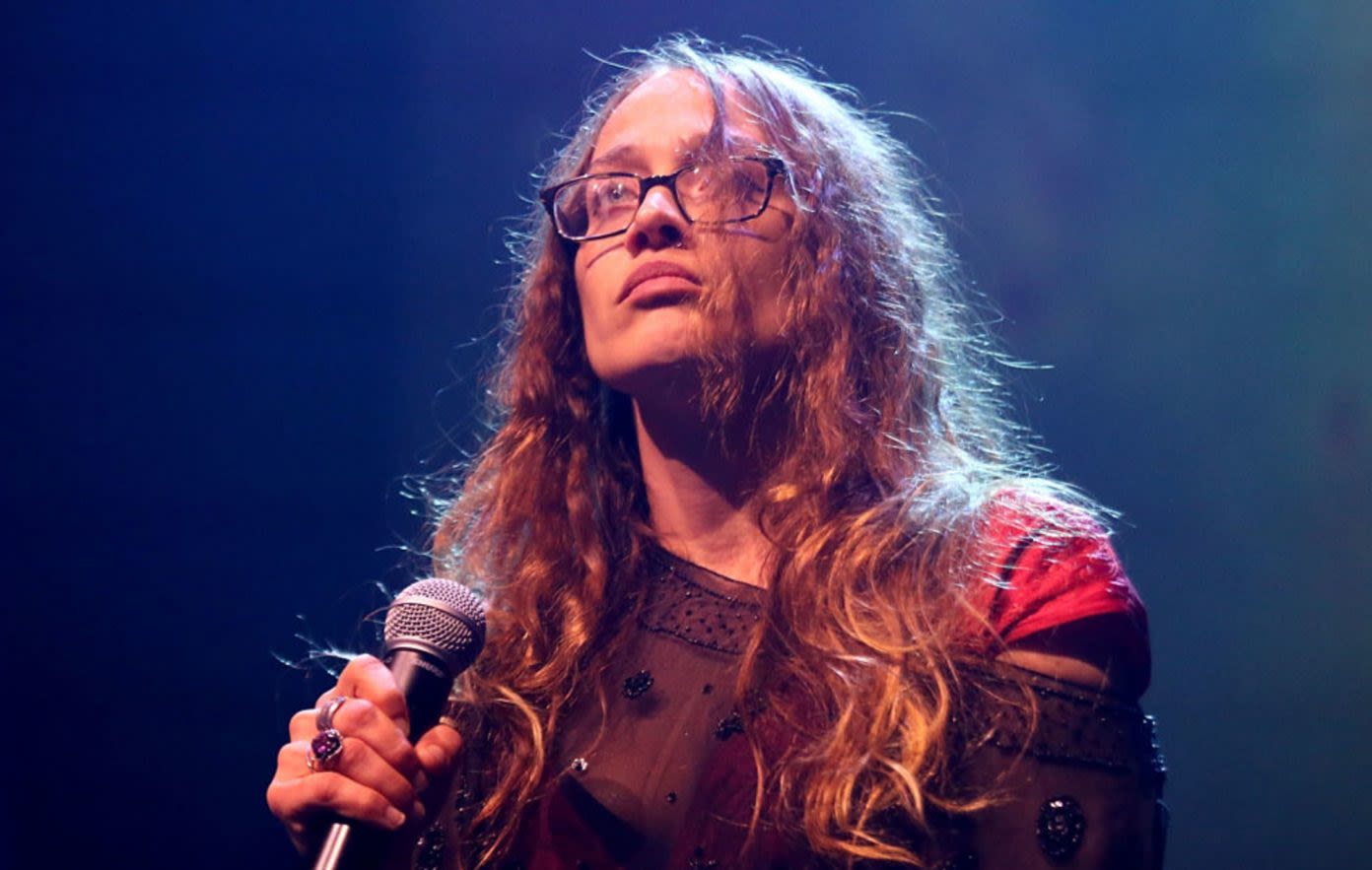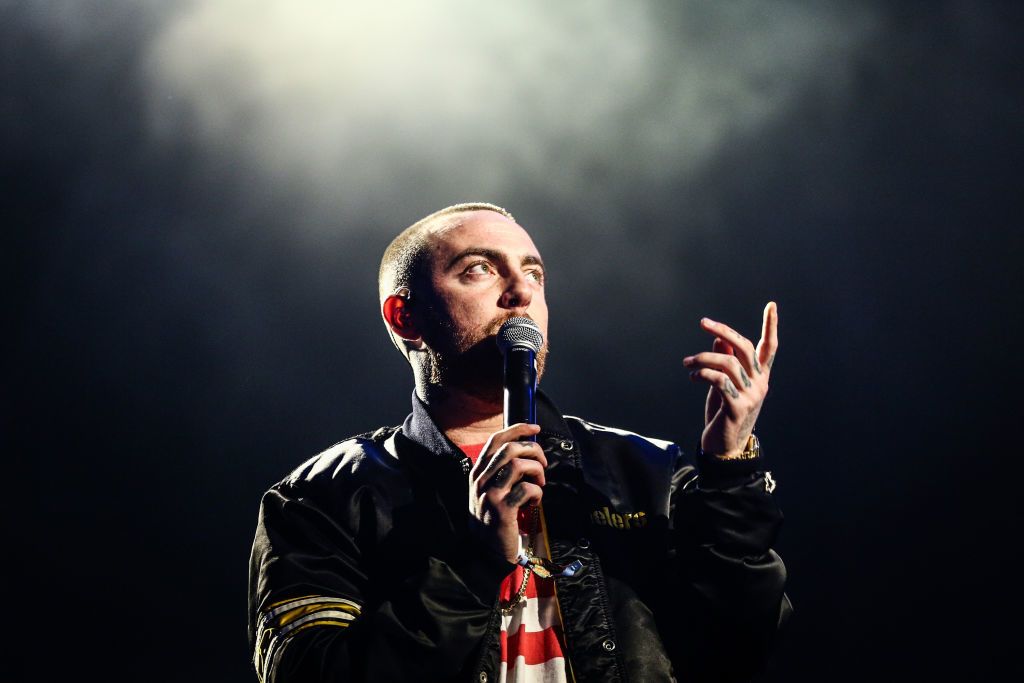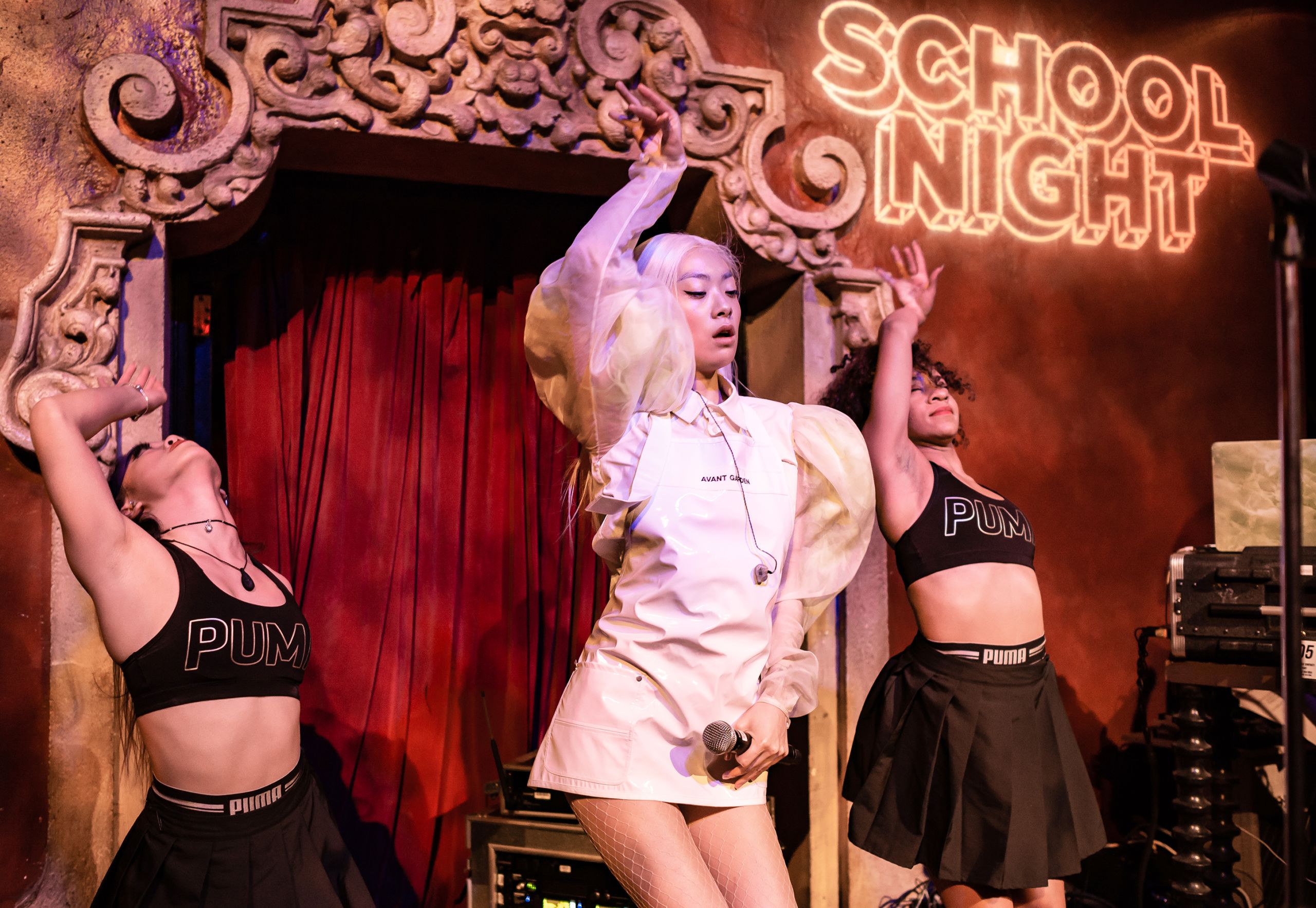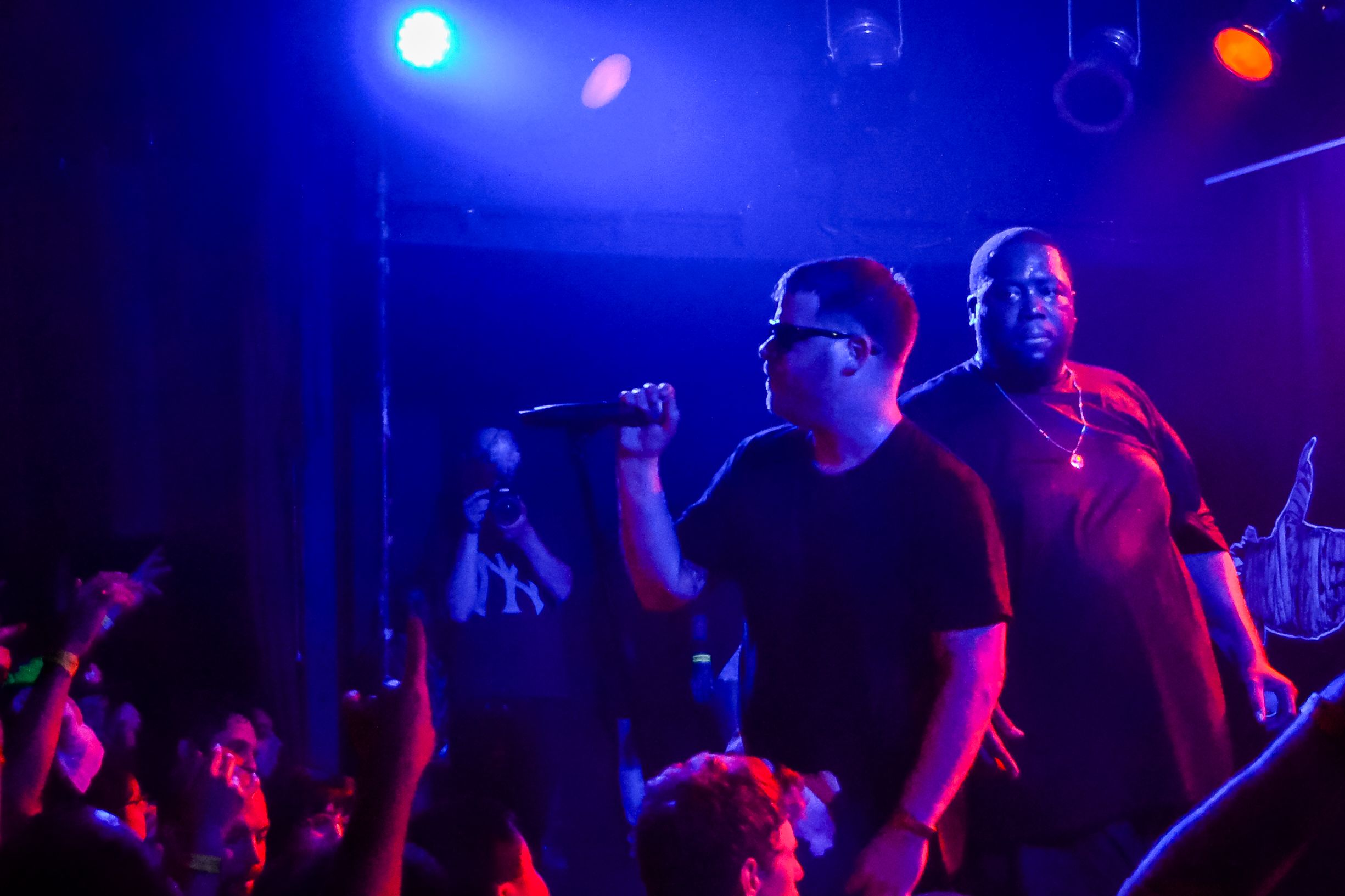 3: Future Nostalgia - Dua Lipa


Again proving that the difficult second album isn't a problem for polished pop production, Dua's latest LP was a balm for the lockdown fears that plagued early spring. Although it made missing clubs an even more visceral pain (the fact that most of the singles on Future Nostalgia haven't been played under the heady lights of a packed dancefloor is yet another one of 2020's injustices), the feel-good disco bops remain as a brilliant distraction from life's chaos.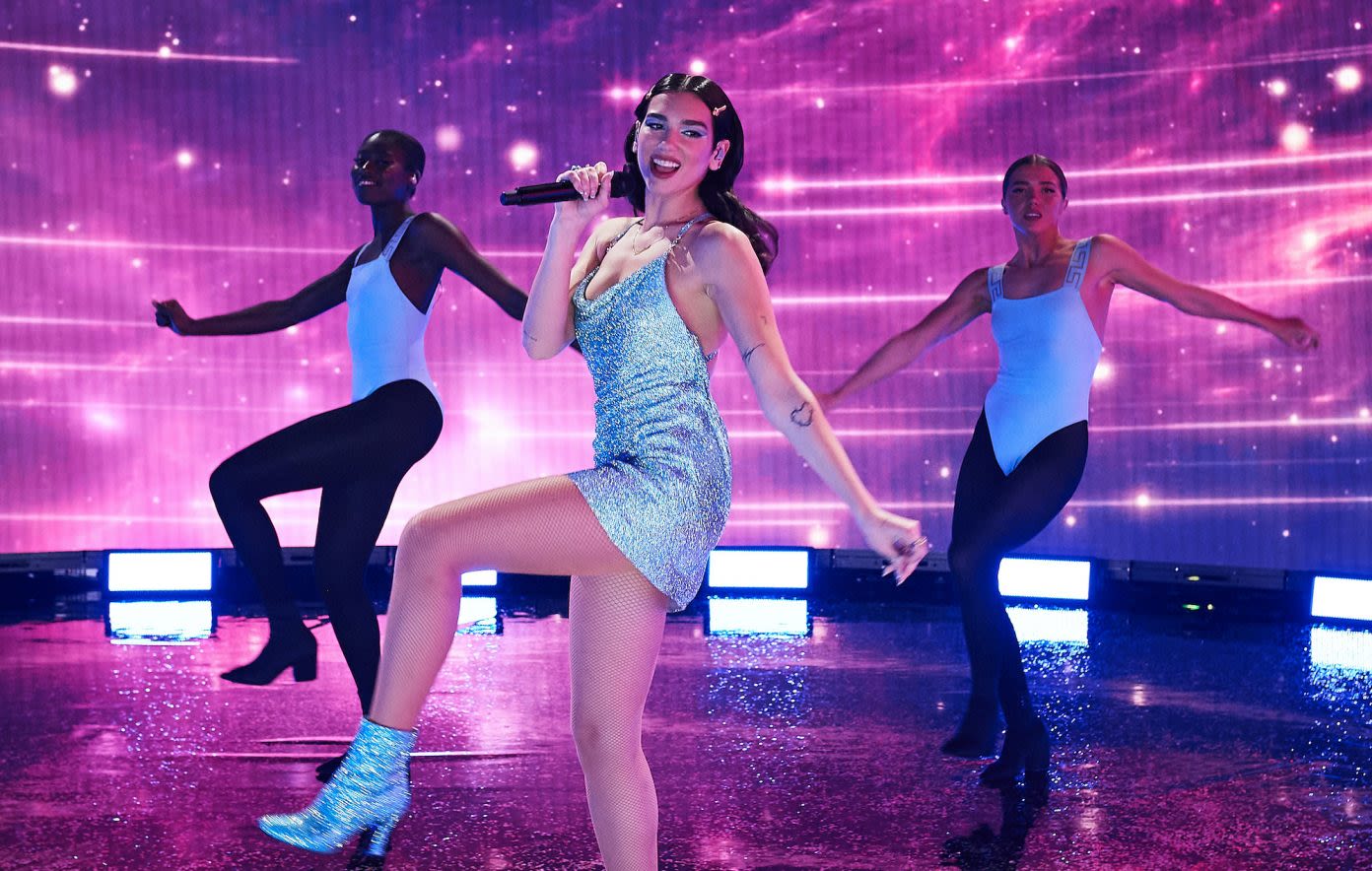 What we said:


"Sampling INXS' 'Need You Tonight' for 'Break My Heart' is simultaneously melancholic and euphoric, with Lipa's self-dubbed "dance crying" alluding to the sad-disco perfection of Robyn's "Dancing on My Own". "I would've stayed at home, 'coz I was doing better alone," Lipa regrets in what is arguably the album's finest chorus, a rapid-fire melody set to a rubbery bassline and sparkling synth sounds."
Charlie Peters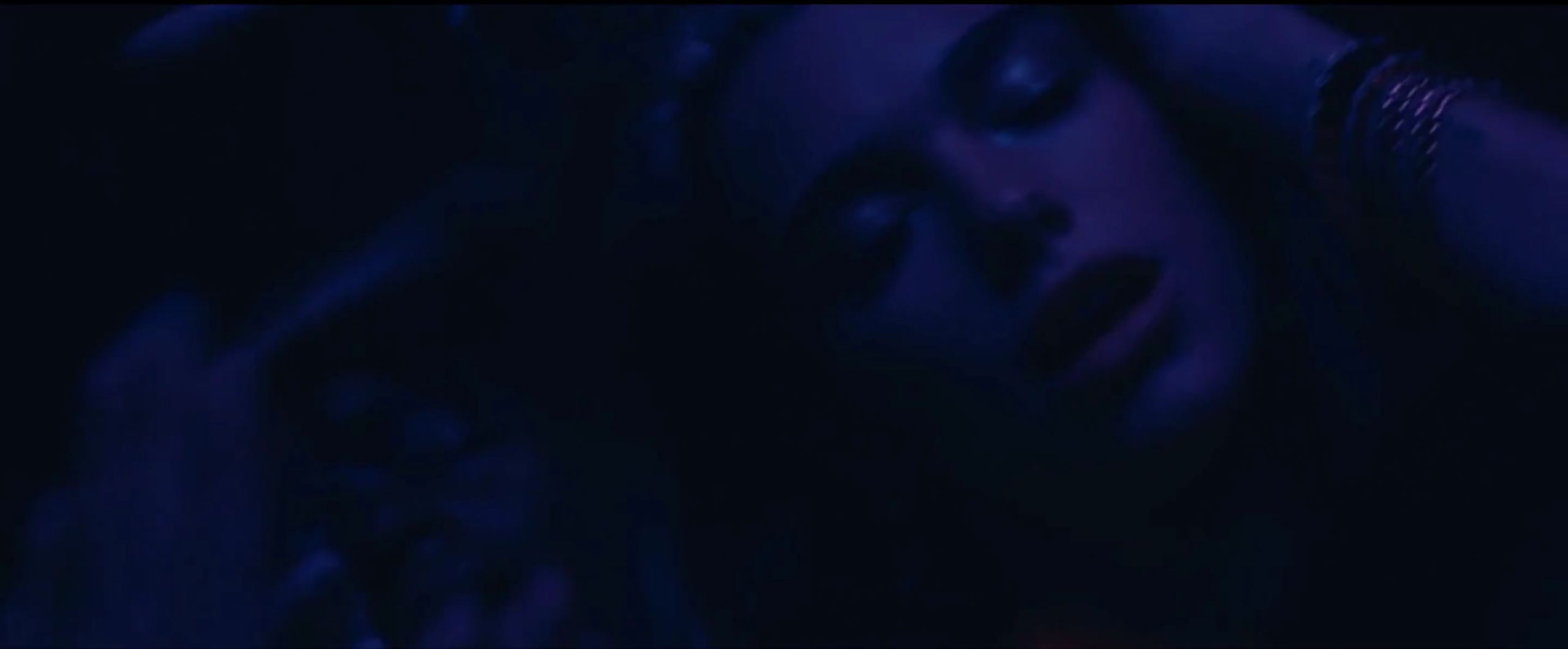 2: Punisher - Pheobe Bridgers


The paradigm of sad-girl indie rock, Bridgers' most recent record makes wearing your heart on your sleeve the trendiest it's been since the days of outspoken grunge. Candid with her flaws and even more unapologetically open with her sadness, Punisher offers a different kind of solitude to that forced upon us over recent months.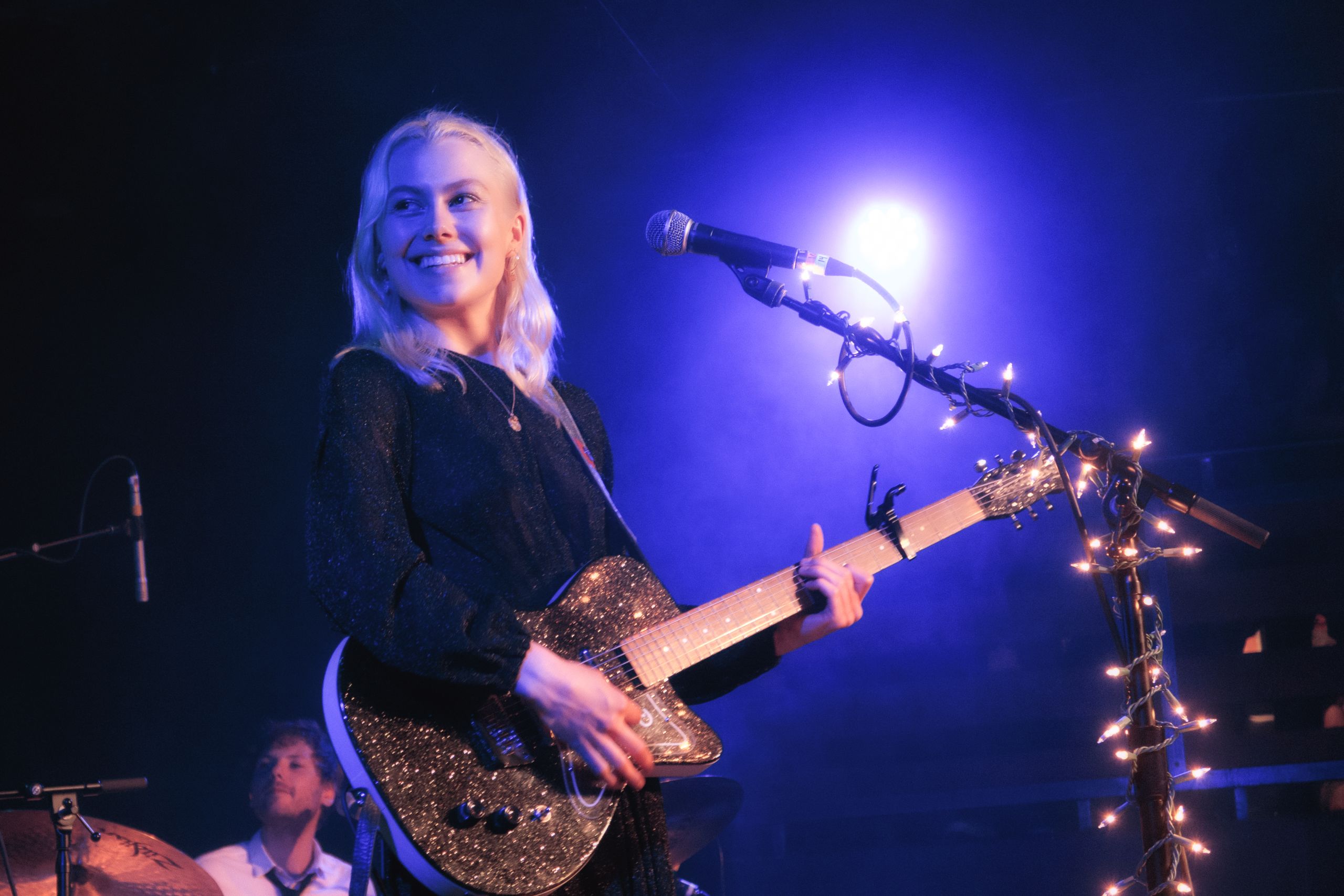 What we said:


"The record initially feels like one centred around love and all the ridiculous things we'll do to feel it, such as protesting and being deeply devoted in the hope of finally being the centre of someone's desires. But amongst the existential questioning, the apocalypse, the supernatural, depression and love, sits loneliness."

Celia Bergin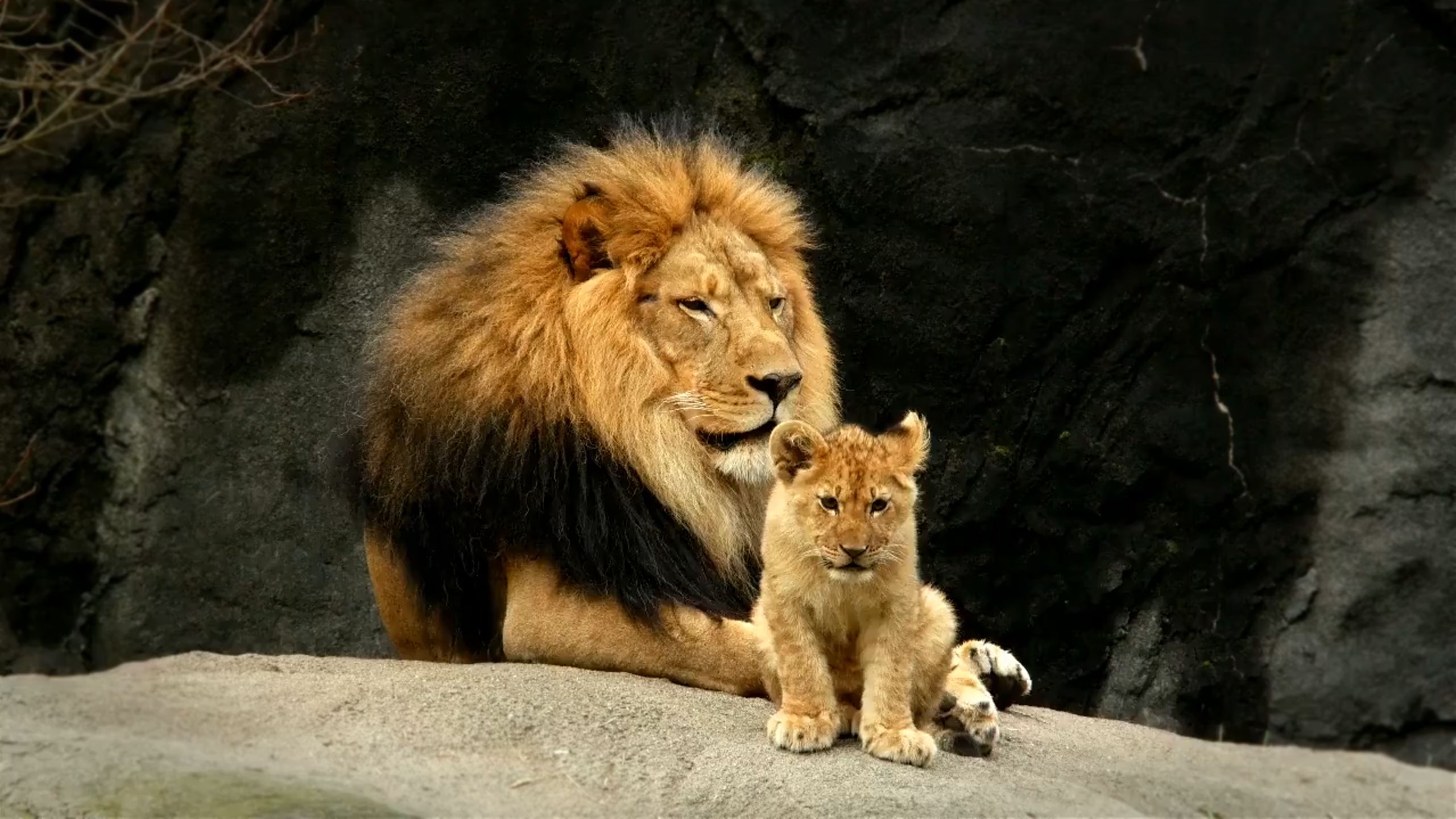 1: folklore - Taylor Swift


Could it be any other? It's fair to say the country-turned-pop-turned folk singer's eighth studio album was a cultural reset, a surprise record drop in tune with a year similarly full of unexpected events. However, unlike a global pandemic, folklore went down pretty well: recorded entirely in isolation, Swift's record became a balm for fans and previous detractors alike.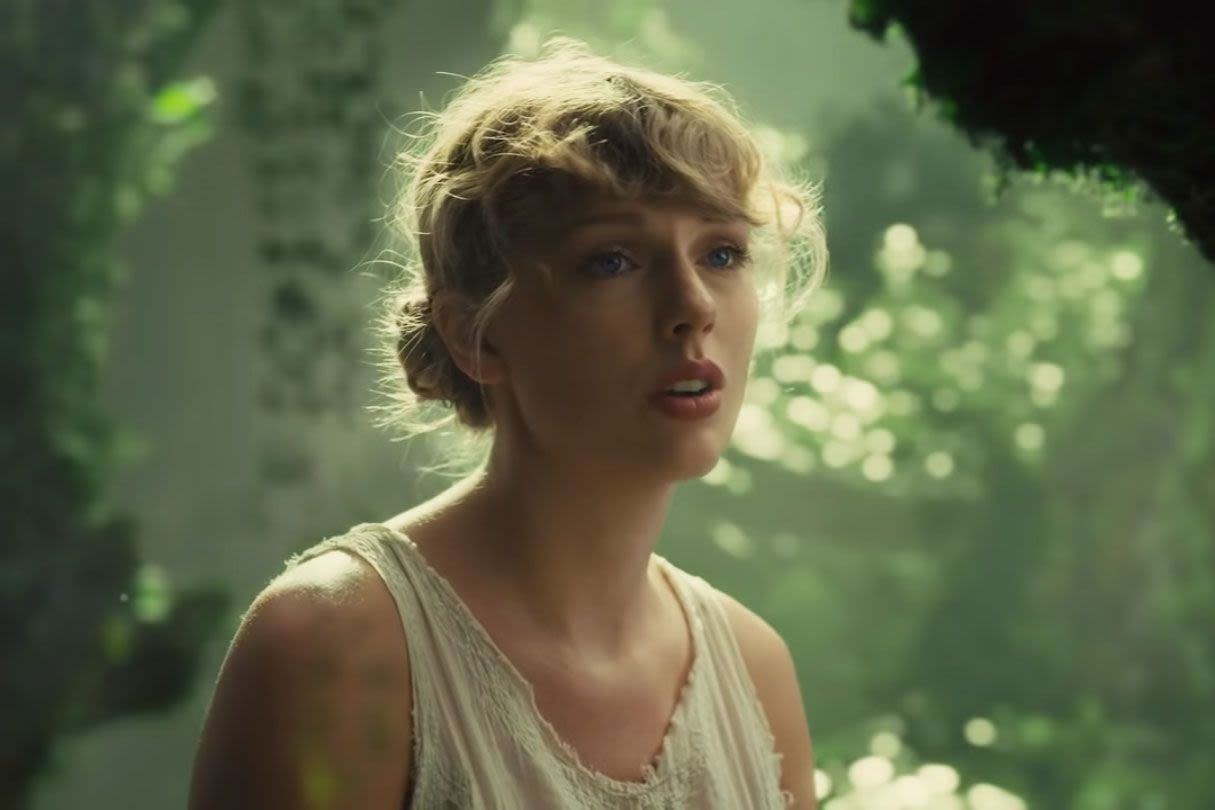 Image: 'Cardigan', Taylor Swift/ YouTube
Image: 'Cardigan', Taylor Swift/ YouTube
What we said:


"The album is a dichotomy between gloriously heartbreaking and deliriously happy. Swift co-produced and wrote the 16-song album alongside Aaron Dessner of the rock band The National, William Bowrey, and her longtime friend Jack Antonoff (who has also collaborated with Lorde and Lana Del Rey). This combination has undeniably worked well, despite being created in the midst of a global pandemic. 'epiphany', with haunting choral backing and lyrics of warzones and the COVID pandemic, mirrors current circumstances."
Amy Tilley