Under Tuchel, Chelsea suddenly look Guardiola-esque
Tactics writer Ben Northcott reviews the start of Thomas Tuchel's tenure at Stamford Bridge.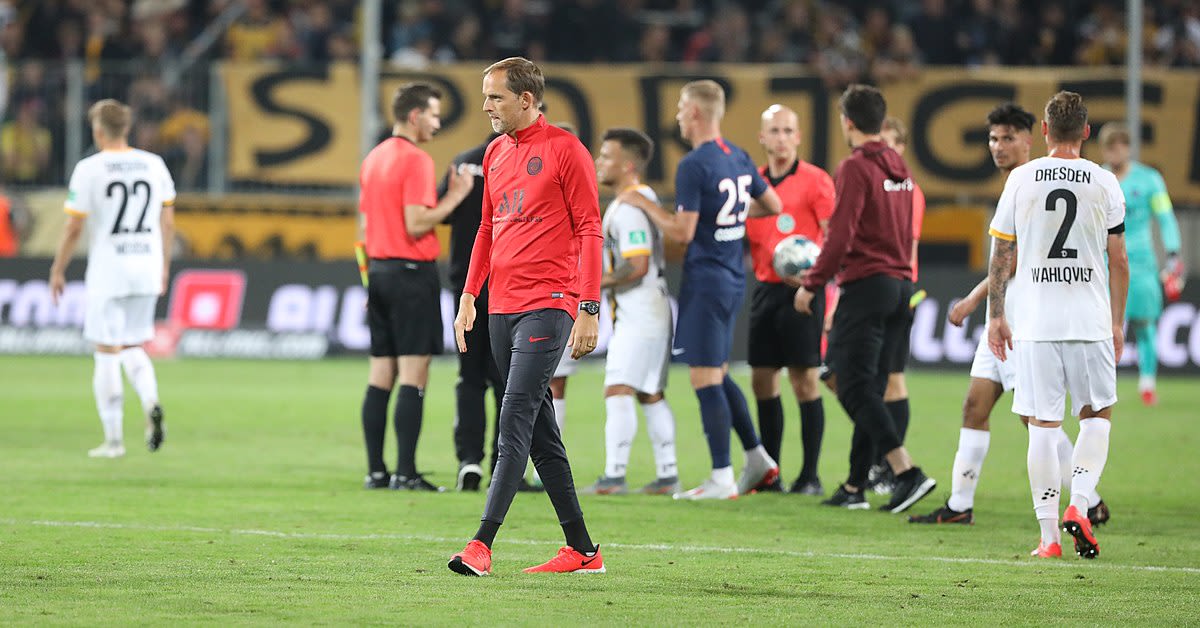 Sandro Halank, Wikimedia Commons
Sandro Halank, Wikimedia Commons
After the major fallout from Frank Lampard's sacking, all eyes have been on the new man in the dugout, Thomas Tuchel. Acquired shortly after his departure from Paris Saint Germain, the German hasn't taken long to put his own stamp on the London outfit. In his two games as manager, we've seen a season high number of passes (820 vs Wolves), possession over 70% in both fixtures, and players excelling in very advanced wide positions. Sounds familiar? Well, on the face of it, it doesn't seem too dissimilar to Pep Guardiola's Manchester City who are currently on a twelve-match winning streak.
In recent weeks both Chelsea and City have favoured a back three when in possession of the ball and looking to build attacks (orange). Azpilicueta, as an auxillary right-centre back, looks a mirror image of what Oleksandr Zinchenko has been doing for City by tucking in alongside the main central defensive pair. This back three provides enough numbers in defence to cover counter-attacks, leaves short distances between players to improve passing accuracy, and allows an extra player further forward to help control the midfield.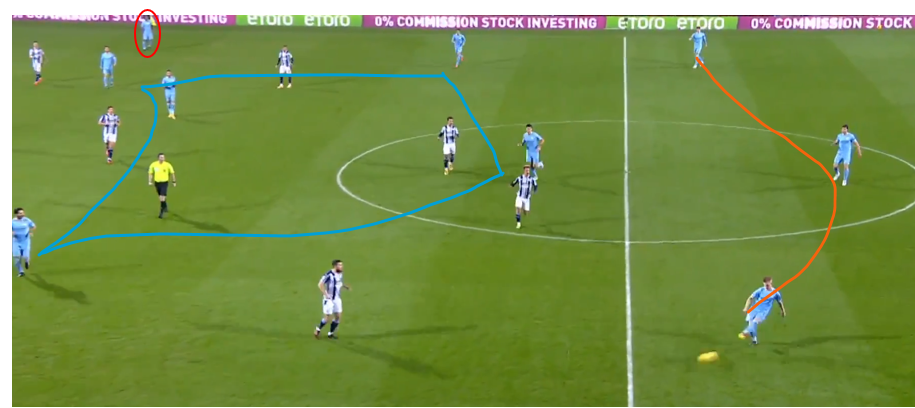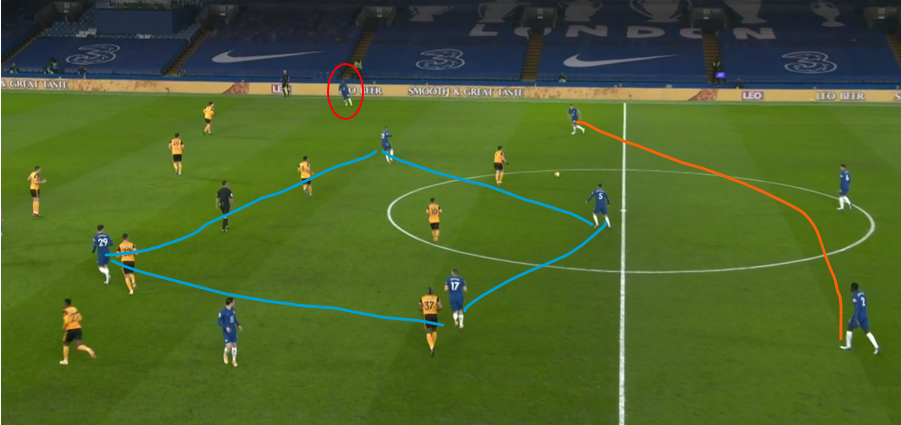 This extra control in midfield is clear numerically. Chelsea have essentially taken up a midfield box formation (blue), with a double pivot of Jorginho and Mateo Kovacic at the base. These four players in midfield will be enough to outnumber the majority of Premier League sides who opt to place two or three men in the middle of the park.
The possession focus is clear, with the more mobile but less technically proficient N'Golo Kante not selected in favour of the aforementioned duo. Having been uncertain defensively in the ultimate weeks of Lampard's tenure, this "double-six" should facilitate greater control of the ball and improved protection against counter-attacks.
City, further along in their development than Chelsea, have more recently switched from the Rodri and Ilkay Gundogan double pivot to a single pivot to allow more movement and goal threat from increased numbers in advanced positions. The Citizen's numerical advantage stands; their midfield just takes up more advanced positions on the field. City's extra midfield fluidity often allows these advanced midfielders to drop in alongside Rodri if needed (Cancelo, above) or push further forward to occupy the opposition's centre backs.
There was an image doing the rounds on social media of Joao Cancelo up alongside false nine Riyad Mahrez showing just this.
To provide width in possession, both City and Chelsea have had one player positioned very high and wide on each flank (red). Raheem Sterling and Callum Hudson-Odoi are pictured above in near identical positions, occupying the far-right channel. The right-footed Sterling and the left-footed Foden have done this for City. Chelsea have done the same with the right-footed Hudson-Odoi patrolling the right flank and the left-footed Chilwell or Alonso on the left side. This stretches the pitch (and thus the opposition's defence) to create space through the middle. It also really suits each side's wide players, with Alonso scoring against Burnley and Hudson-Odoi being one of Chelsea's most impressive performers in the last two matches
---
I was one of few people who thought there was a very strong case for Lampard's sacking. His tactics and philosophy had become inconsistent (and sometimes confused) and key summer investments were chronically underperforming. While it remains to be seen how Tuchel's Chelsea will look against higher quality opposition, it's been a tactically promising start. Chelsea have had full control of both games, which was often a problem under Lampard, resulting in very few chances against Edouard Mendy. This should give Chelsea fans hope and excitement for the future (once they get over Lampard's exit, of course).