Usyk defeats Joshua to become heavyweight champion of the world
Many predicted Anthony Joshua to triumph against his far smaller rival, but instead it Oleksandr Usyk who outboxed his rival and came away with the belts.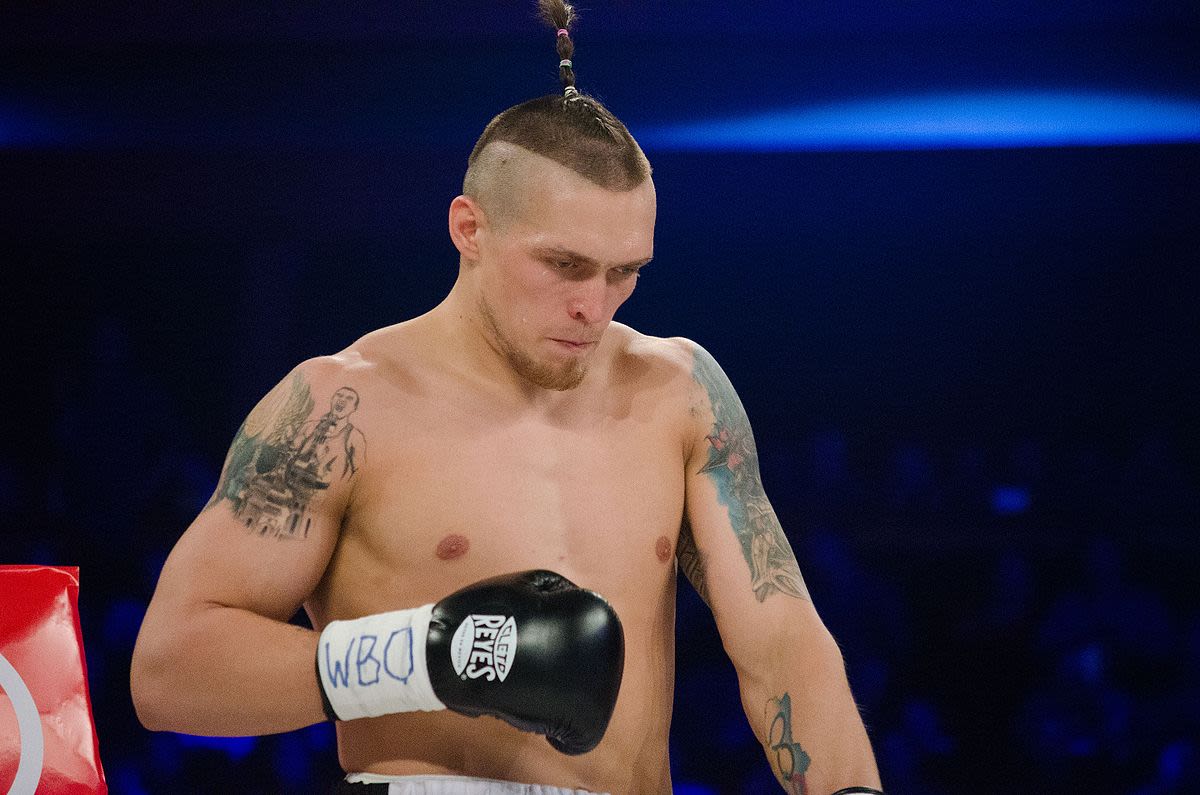 Image: Wikimedia Commons / Andriy Makukha
Image: Wikimedia Commons / Andriy Makukha
Oleksandr Usyk, having moved up from cruiserweight in search of a new challenge and the ultimate prize, is now the heavyweight champion of the world. The Ukrainian out-pointed Joshua over 12 rounds to claim a unanimous decision and three of the four heavyweight titles in Tottenham on Saturday.
'Styles make fights,' is the phrase most commonly thrown around in boxing and what made this fight intriguing is that no one was quite sure what style Joshua would adopt. Following Usyk's induction to heavyweight boxing in the form of Chaz Witherspoon, he had one more warm-up fight before getting his shot at Joshua, which was against the man dubbed the heavyweight gatekeeper by many, Derick Chisora. 
Usyk would claim another victory on points against Chisora but it was by no means an easy night for the Ukrainian. Chisora did what any big powerful heavyweight would do against a skilful but smaller man: he backed him up and made things physical. 
In the minds of many, this laid the blueprint for Joshua's fight; being a bigger puncher and more athletic than Chisora, if Joshua adopted the same tactics he would be able to close the distance more effectively and get Usyk out of there before the more technical and skilful operator could establish himself. 
In round one Usyk started much faster than expected. Anyone that's followed Usyk or watched any of his fights before will be aware of what usually happens. Much like his Ukrainian peer and fellow pound-for-pound superstar Vasily Lomacenko, Usyk takes a few rounds to get his timing sorted and to figure his opponents out before picking them apart.
Spectators and commentators expected the same approach, as did Team Joshua as they confirmed in post-fight interviews, but this time Usyk fired out of the gate and the southpaw landed a few straight lefts down the middle, splitting Joshua's guard, keeping him off balance and manipulating his movement with constant feints. 
As opposed to Usyk, Joshua seemed far more cagey, though this was initially expected – no one wants to rush in and get clipped early on. It soon became clear, however, that he was a little too cagey; as the great Roy Jones Jr suggested, the 6ft6 heavyweight champion of the world can't be so cagey that he allows the smaller challenger to take control in round 1; it sets the rest of the night up pretty badly.
As the fight progressed, Usyk ate up the rounds and by the time round 6 came to a close most agreed that he was 4-2 up. Joshua made a few attempts to flip the momentum, but his efforts weren't sustained – everyone was waiting for him to let his hands go and he just never did. 
All that Usyk had to do was deal with a few, singular heavy shots. I would be lying if I said he weathered any storms: Joshua didn't put enough shots together to justify the word storm and so, Usyk found regaining the momentum and setting the pace easy.
The early trends of the fight didn't worry most Joshua backers, who had predicted a late stoppage, for two reasons. Firstly, size and strength can wear an opponent down and Joshua has both in bulk. Secondly, Usyk had put on a good amount of weight over the previous few months so whether he still carried the same world-class endurance was unknown. Adding both factors together, Joshua would have a clear opportunity to close the distance and take Usyk out late on. 
It became clear, however, as the fight moved from round 9 to 10 to 11 and beyond, that Usyk showed no signs of slowing. In fact, it was Joshua who began to look weary, despite having thrown far fewer punches than the man opposite him.
By round 12 Usyk was cut above his right eye and Joshua could hardly see out of his due to a suspected damaged eye socket – he was later taken to hospital to get it looked at, initially missing his post-match press conference. By this time Joshua's legs had gone, his punches were slow and Usyk looked as though he could fight for 12 more rounds. Usyk dominated the final round and came close to putting Joshua down with a flurry of unanswered shots in the last 10 seconds.
Following the bell Joshua slumped back in his corner, gasping as though his lungs were screaming for air and his right eye was swollen shut, whilst Usyk strolled around like a man who had plenty left in the tank. There was no doubt in the mind of the spectators or the fighters regarding the outcome and the judges were just as decisive, scoring the fight unanimously 113-116 112-116 112-117 in favour of the challenger. Usyk boxed masterfully, his 350 amateur fights worth of experience paid off as he dethroned the heavyweight champion of the world.
Joshua tried to box a boxer, but Usyk was a much better boxer than himself and the Brit certainly has a lot of work to do if he is to achieve a different outcome in the rematch.   
Later, in his changing room, Usyk remarked that Joshua wasn't as tough as he had expected him to be. His statement sums the fight up pretty well.