"We are living for this moment"
The return of the Ukrainian Premier League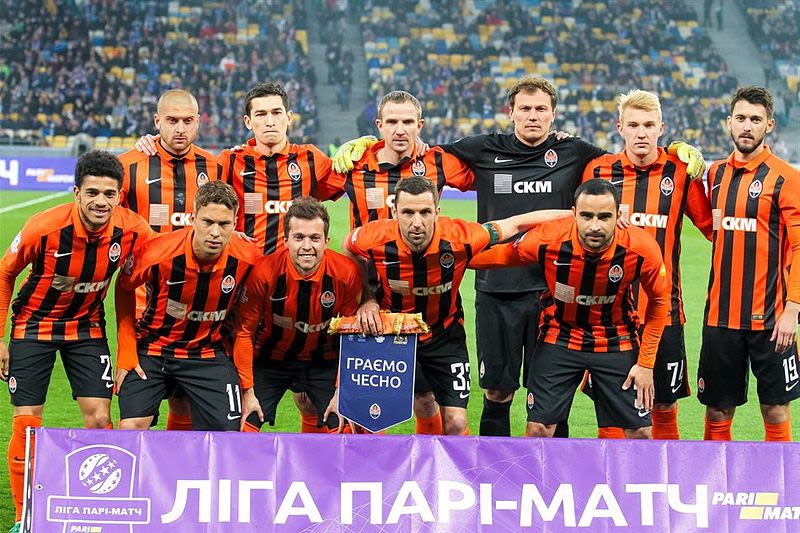 Image: Wikimedia Commons/ОЛЕГ БАТРАК
Image: Wikimedia Commons/ОЛЕГ БАТРАК
Six months after it finished and in silent stadiums equipped with bomb shelters, Ukrainian football returned on August 23. Kick off in the 70,000 seater Olimpiyskiy National Sports Complex indicated that within one of the most violent conflicts on the face of the earth and a flurry of contentious legal battles, football could still provide hope to a nation in need.
In the first match of the season, Ukrainian giants Shakhtar Donetsk who have fielded global superstars such as Fernandinho, Willian, Douglas Costa and Henrikh Mkhitaryan drew 0-0 with Metalist 1925 but for all in attendance the result was almost secondary in nature.
Football icon Andriy Shevchenko exclaimed that, "it's very important for the people, for the rest of the world -- we can send the message that Ukraine is there.
"Even if we're at war inside the country, we are going to fight because we want to also live like normal countries, normal lives."
While two teams failed to return to the league in the form of FC Mariupol and Desna Chernihiv, many of the teams have also lost much of their line-ups from last season. Shakhtar Donetsk had a squad littered with South American talent last season as they qualified for the UEFA Champions League, but these players have mostly all departed, leading to a £43 million lawsuit.
This £43 million pounds would allegedly makeup for money that the Ukrainian club would have made if not for a FIFA ruling that deprived them of this money.
These people deserve to be happy... They're just fighting for themselves, for their children and for their land
This led Donetsk's chief executive Sergei Palkin to claim that "there is no football family", due to teams like Fulham and Lyon allegedly agreeing multi-million pound deals for the Ukrainian club's players before taking advantage of FIFA's ruling and signing the players for nothing.
Players such as Manor Solomon and Tete could have provided a lifeline for the club during this obviously difficult period, but instead Palkin claims that the club have been ignored believing that "it's ridiculous. It's peanuts. It's not respectful from FIFA or the clubs."
Troubles such as these on top of the constant threat of attack on the games meant that many believed this day wouldn't come but as midfielder Mykhailo Mudryk struck the bar, it was clear that nothing could stop this heroic act of defiance against Russian aggression. A ceremonial display from a Ukrainian solider brought some players to tears as it was clear these games were more than about the action on the pitch and in the courtroom.
The game in Kyiv was not the only fixture of the day as defiance and triumph spread over the nation. Across the city, NK Veres Rivne managed to get their first points of the season as a goal from Dmytro Klyots was enough to bring them all 3 points.
FC Kolos Kovalivka also managed a 1-0 victory later in the day, with centre back Roman Honcharenko scoring. The best result, however, went to Zorya Luhansk who went top of the table with a dominant 3-1 display over FC Vorskla Poltava, with Bezborodko getting a brace and putting himself at the top of the goalscoring charts.
Former Shakhtar captain Darijo Srna declared that "these people deserve to be happy. They are not bad, they are not jealous, they don't want nothing that is not theirs. They're just fighting for themselves, for their children and for their land."
This summarises the key feeling of the day as Ukrainian football began again; Ukrainian Football would stand strong throughout all its opposition and continue to bring hope to a struggling nation.