What happened to Juventus?
The Italian giants have suffered a remarkable fall from grace over the last few years - what has gone wrong, and how do they get back to the top?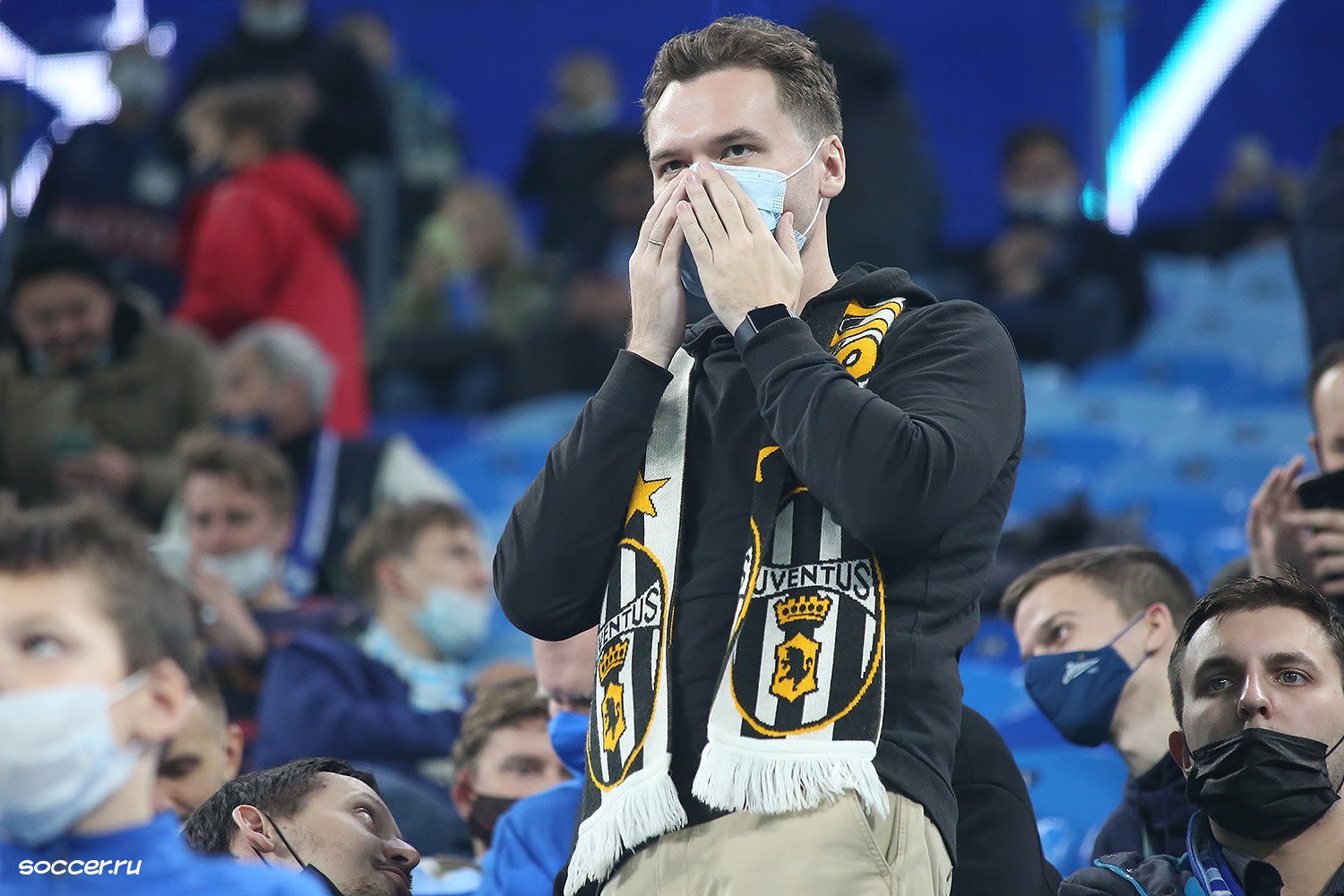 Image: Wikimedia Commons/Kirill Venediktov
Image: Wikimedia Commons/Kirill Venediktov
In 2007, Juventus returned to the Serie A, a league and country rocked by the Calciopoli scandal after they had stormed their way to a Serie B title essentially uncontested. Under the leadership of iconic manager Claudio Ranieri, the Old Lady would finish third in their first season back in the top flight and with the foundations of this team they won their first Scuddeto since relegation just four years after reaching the top flight.
What would follow would be an unprecedented era of success and domination. What was once one of the world's toughest leagues, Serie A became a secondary thought for Juve as they ran rampant for a decade. Iconic footballing greats such as Gianluigi Buffon, Andrea Pirlo, Leonardo Bonucci and Giorgio Chiellini formed the spine of one of football's great teams, but with Juve now looking further away than ever from winning a title, what has gone wrong, and how do they try to regain their mantle?
Juventus began their rise to dominance within a flurry of changes. Andrea Agnelli came in as the club's president after some disappointing seasons prior to 2011. Agnelli made instant changes, bringing in a new director of football in the form of Giuseppe Marotta and a new manager in Luigi Delnei. This time of upheaval and change meant that the project failed to get to an initially strong start and soon Agnelli made his first adjustment and brought in little known manager Antonio Conte.
Under Conte, Juve burst into life. An undefeated campaign would bring Juve their first championship since 2003. Joining the club in 2011/12 would be some of the key foundational players to the squad with an ageing Pirlo, a young Arturo Vidal and some key rotational cast such as Stephan Lichtsteiner joining. Their big summer spending of more than 100 million euros would carry them to the title, four points above their northern rivals AC Milan, and so began their period of domination.
But if Juve wanted their league campaign to be less close the following season they would need to recruit smarter and wiser instead of relying on their large spending. The season before, Juventus would sign Alessandro Matri, Mirko Vučinic and Fabio Quagliarella for more than 10 million euros each in order to have a successful centre-forward leading the line, and in 2012/13 they strengthened this strike force with what they believed to be even greater additions.
Sebastian Giovinco, Manolo Gabbiadini, Richmond Boakye, Nicklas Bedtner and Nicolas Anelka would all join the next summer, but these signings failed to muster a large goal tally. Vidal and Vučinić would be the club's top scorers in the league with 10 a piece.
One signing that would be impactful would be the free signing of Manchester United wonderkid Paul Pogba. Alongside the aforementioned Vidal, Pirlo, and the experience of Claudio Marchisio, Juventus had a midfield they could rely on to perform when needed.
This, alongside their defence containing Bonucci, Chiellini, Barzagli and Buffon, meant that Juventus won their second title in 2012/13 with a measly 72 goals scored but an impressive 24 goals conceded.
Conte would keep building around this talented core and in 2013/14 they would reach the final four of the UEL. The signings of Carlos Tevez and Fernando Llorente would help solve their goal scoring deficiencies, and the now monstrous front line netted 35 league goals between them. Pogba also continued his growth, meaning that I Bianconeri accumulated a record 102 points alongside 33 wins. The four-point gap to second place Milan had grown to 17, and with a third title in three years Juve appeared to be a serious threat on the European stage.
Conte would leave at the end of this campaign to become manager of the Italian national team, with Massimiliano Allegri coming in as his replacement. Allegri had won the Scudetto with AC Milan in 2011, and the new manger would elevate Conte's squad all the way to the 2015 Champions League final.
A team containing new signings Álvaro Morata and Champions League winner Patrice Evra would fall short against one of the best Barcelona teams of all time. A 3-1 defeat still demonstrated how far Juve had come, and with signings like Kingsley Coman joining the team, Juve started to garner a reputation as a frugal and wise recruiter – whether this was earned at the time or not. The 2014/15 league title would be their fourth straight and the 31st in the history of the Old Lady.
If their business in 2014/15 was seen as wise, 2015/16 would bring some further smart transfer decisions. Paulo Dybala, Alex Sandro, Mario Mandzukic, Sami Khedira and Juan Cuadrado would all join the club in a huge transfer splash. The goal of Juve turned to Champions League glory. Having come so close the previous season and with the gap between league competitors so large, it seemed like a reasonable aspiration.
National records fell by the wayside as Juve had become one of the most dominant Italian sides the nation had ever seen
While Juve won the Coppa Italia and Serie A double back to back for the first time in Italy's history, many were disappointed to see I Bianconeri dumped out of the UCL Round of 16 by Bayern Munich after such large spending the summer before.
By 2017, Juventus were undoubtedly one of the best teams on the planet. Dybala had started to hit form and become one of Europe's standout young talents; new signings Miralem Pjanic, Dani Alves, Medhi Benatia and Gonzalo Higuaín added to an already impressive squad and many believed that they would finally take home the Champions League.
However, Juve again fell at the final hurdle as they suffered a 4-1 defeat to an unstoppable Real Madrid side. Defeating Barcelona and a very strong Monaco side on route to the final indicated to Europe that Juventus were still at the pinnacle of the European game, and many felt that they were only going to improve.
The 2017/18 season would again yield league glory, their seventh consecutive title and their fourth Coppa Italia in a row. National records fell by the wayside as Juve had become one of the most dominant Italian sides the nation had ever seen.
This season also heralded a change off the pitch as a new logo was introduced to the club in order to appeal to a more global audience. This more global and international approach clearly indicated the way that the Old Lady took success in Italy as almost guaranteed, and made more successful signings in the form of Rodrigo Bentancur, Douglas Costa, Wojciech Szczęsny, Blaise Matuidi and Federico Bernardeschi.
However, this focus on Europe would not bring in the same success as the previous season as the club again lost to Real Madrid, this time in the Quarter-Finals after coming second in their group.
So, even though Napoli had reduced the gap between them and Juve to just four points again, the Italian behemoths entered the transfer market hunting short term European success. The squad that had lifted them to becoming undefeated under Conte had started to really show its age, and players like Higuain, Marchisio and Buffon would leave through the campaign.
Juventus felt their window was closing and moved Fabio Paratici into the role of director of football. Alongside this backroom change we saw the additions of Cristiano Ronaldo, Leonardo Bonucci, Joao Cancelo, Emre Can, Mattia Perin and Leonardo Spinazzola as an attempt to rejuvenate a quickly ageing squad alongside attempting to salvage the team that had come so close twice that decade.
This would be unsuccessful and although Juventus would win the league, they would suffer an embarrassing loss to Ajax in the quarter finals of the UCL, and by the end of the 2018/19 season Allegri's record breaking spell at the club would be over.
While Juventus do have some serious young talent in their squad, it seems clear that they need to rebuild
Still desperate to win in Europe, the Juventus board attempted to totally change the defensive football of Allegri and Conte towards a more attacking style. The appointment of Maurizio Sarri, a manager who had run them close in the previous seasons for Napoli, was seen as the perfect manager to attempt this challenge after his departure from Chelsea.
However, it seemed impossible to change the way Juventus had for so long alongside challenging for Europe and help rejuvenate the squad and make the best of the ageing players. It seems in reality that the window of opportunity had shut, with Juventus firmly on the other side.
The 2019/20 season would see a huge change in how Juventus would conduct business. No longer willing to go out and capture some of the biggest names in Italy, Juventus would start focusing on free players like they had in the days of Pogba and Pirlo alongside trying to recruit some of the globes top talents.
Unfortunately, this policy was less than effective, and a midfield duo arrival of Rabiot and Ramsey failed to impress. De Ligt and Danilo also arrived in that window but failed to be an upgrade on the players they were meant to be replacing.
By the middle of 2020, Juventus had become reliant on Ronaldo for goals, failing at their attacking style and with Serie A opposition catching up to them quickly. This led to the board giving up on the Sarri-Ball project after another humiliating Champions League defeat, this time against French side Lyon. The 19/20 season would be their ninth and final Scudetto of a famous run.
Under Sarri's replacement and club legend, Pirlo, Juventus would fall to the depths of fourth place, and although the club would win the Coppa Italia, it had become clear that Juve were no longer the dominant team they once were. Internazionale's title indicated a shift in the balance of power for Serie A, and although Juventus signed well in the 2020 summer window, it was clear their best days were behind them.
In 2022, Juventus finished without a major trophy for the first time since 2011. Allegri returned, but has been unable to recapture his former success. The team who carried the Old Lady to so much success have mostly all left the club, with their replacements competent if not unspectacular at filling the spaces these legends left.
Juventus got knocked out of the Round of 16 to Villareal in embarrassing fashion, while Conte and Paratichi have linked up in Tottenham for what has been dubbed 'Juventus on Thames'.
While Juventus do have some serious young talent in their squad, it seems clear that they need to rebuild. Players like Federico Chiesa and Dusan Vlahović will be key if they want to reach the summit of Italian football again, but that seems like a stretch too far for the time being.
It seems that the short term approach that may have cost them their dominance continues with additions such as Angel Di María, Filip Kostic and Pogba (again) seeming like talented but short sighted additions.
Juventus could have looked to a fellow dominant side in the form of Bayern Munich in order to learn from their mistakes, as players like Lahm were replaced effectively by players like Kimmich, Robben and Ribery by Gnabry, Coman, Sane and Mane alongside constantly looking for areas to improve.
Overall, it seems as if Juventus need to start planning for the longer term. Instead of letting talented young players like Dejan Kulusevski leave, allow them to develop properly at the club, and hopefully see the Old Lady return to her former glories.