Zlatan Ibrahimović:
Football's Great Iconoclast
In the twilight years of his career, the Swedish forward just can't stop scoring in Serie A.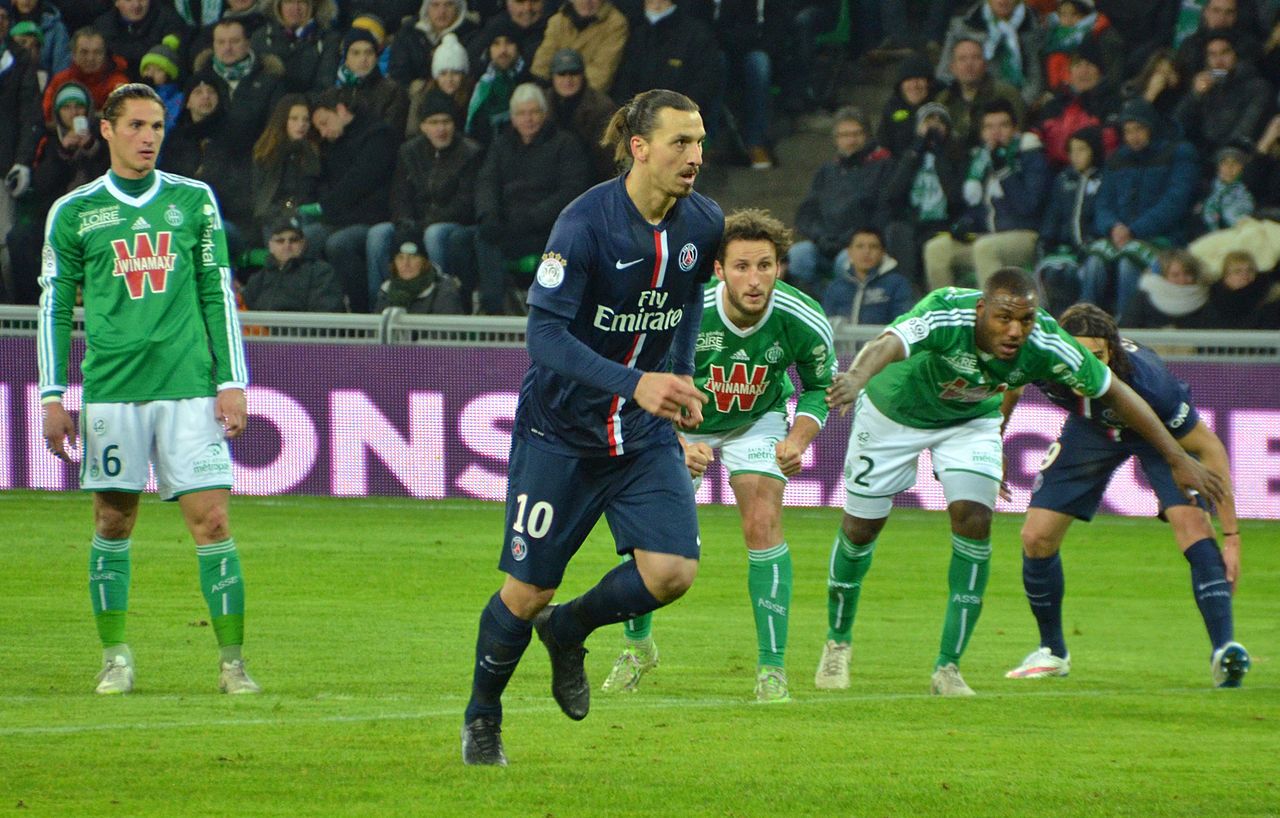 Image: Wikimedia Commons / Clément Bardot
Image: Wikimedia Commons / Clément Bardot
Zlatan Ibrahimovic's career is enjoying something of a resurgence.
The Swedish frontman is enjoying his time back in the European limelight, scoring 14 goals in 12 league games for AC Milan so far this season.
But until recently, you would be forgiven for thinking his days among Europe's elite were over.
In 2018, Ibrahimovic endured one of his toughest seasons. Due to a hasty return from ACL damage, he registered a goalless season for Manchester United in the league campaign of 2017-18.
At the age of 36, Ibrahimovic set his sights for another continent. He made his way to North American's MLS, a move typical of top European players nearing retirement.
But old habits die hard. Ibrahimovic realised he simply could not stop scoring goals. He registered an astonishing 52 goals in 56 league matches for LA Galaxy.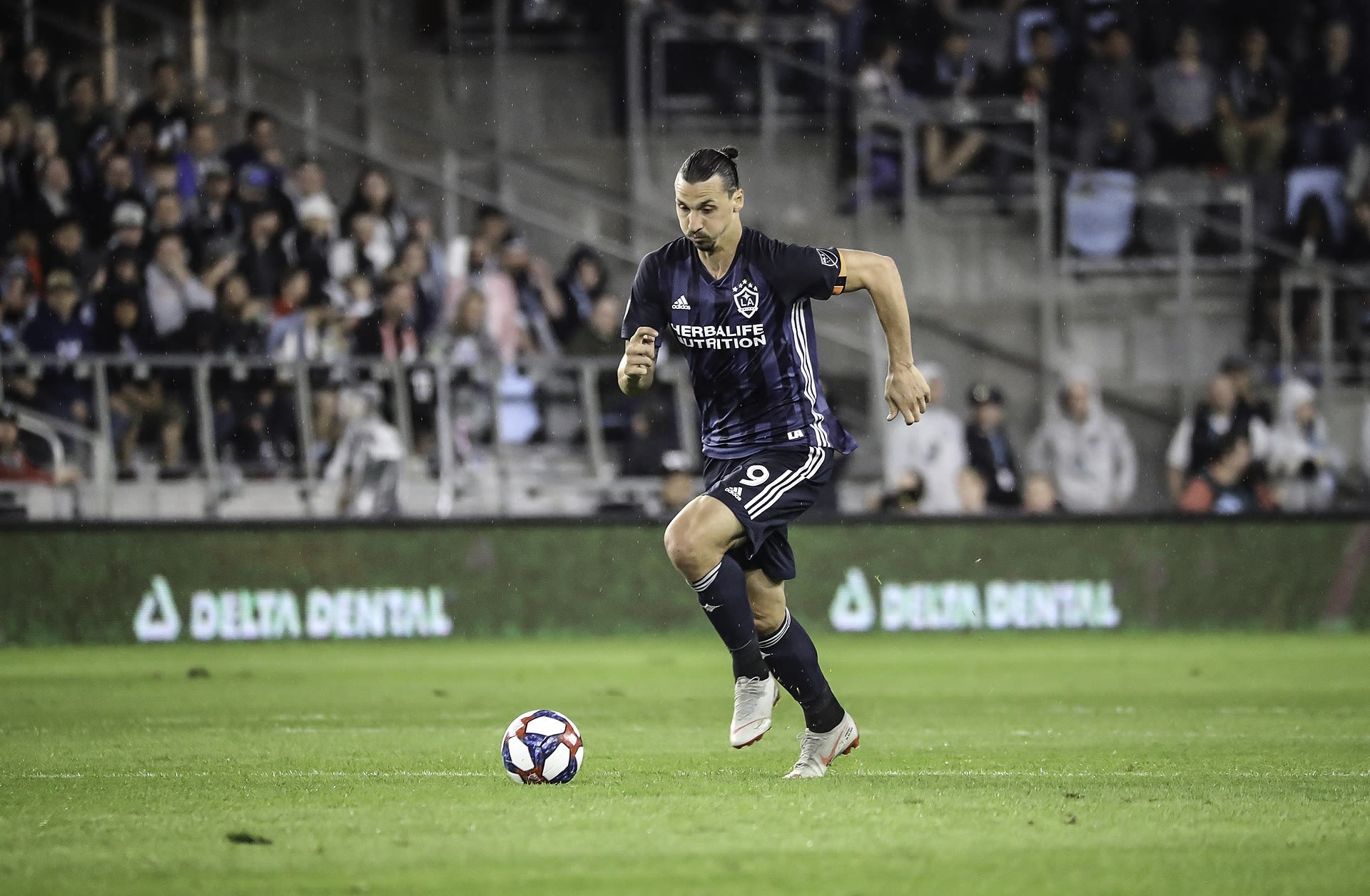 Zlatan Ibrahimovic was reignited. He returned to Europe with fire in his belly, hungry for goals, hungry for success. In December of 2019, he signed for AC Milan on a free transfer.
Since then, the sleeping Italian giants have enjoyed something of a resurgence themselves. Having not won a major honour since their title-winning campaign of 2010-11, AC Milan are dreaming of Serie A glory, sitting just one point behind rivals Inter after 22 matches.
At the heart of their renaissance, is Zlatan Ibrahimovic. This season is one of his most astonishing yet, recording 14 goals in just 10 league starts, an average of 1.43 goals per game. This is higher than one of his most prolific periods in his career, where he scored an average 0.99 goals per game for Paris Saint Germain.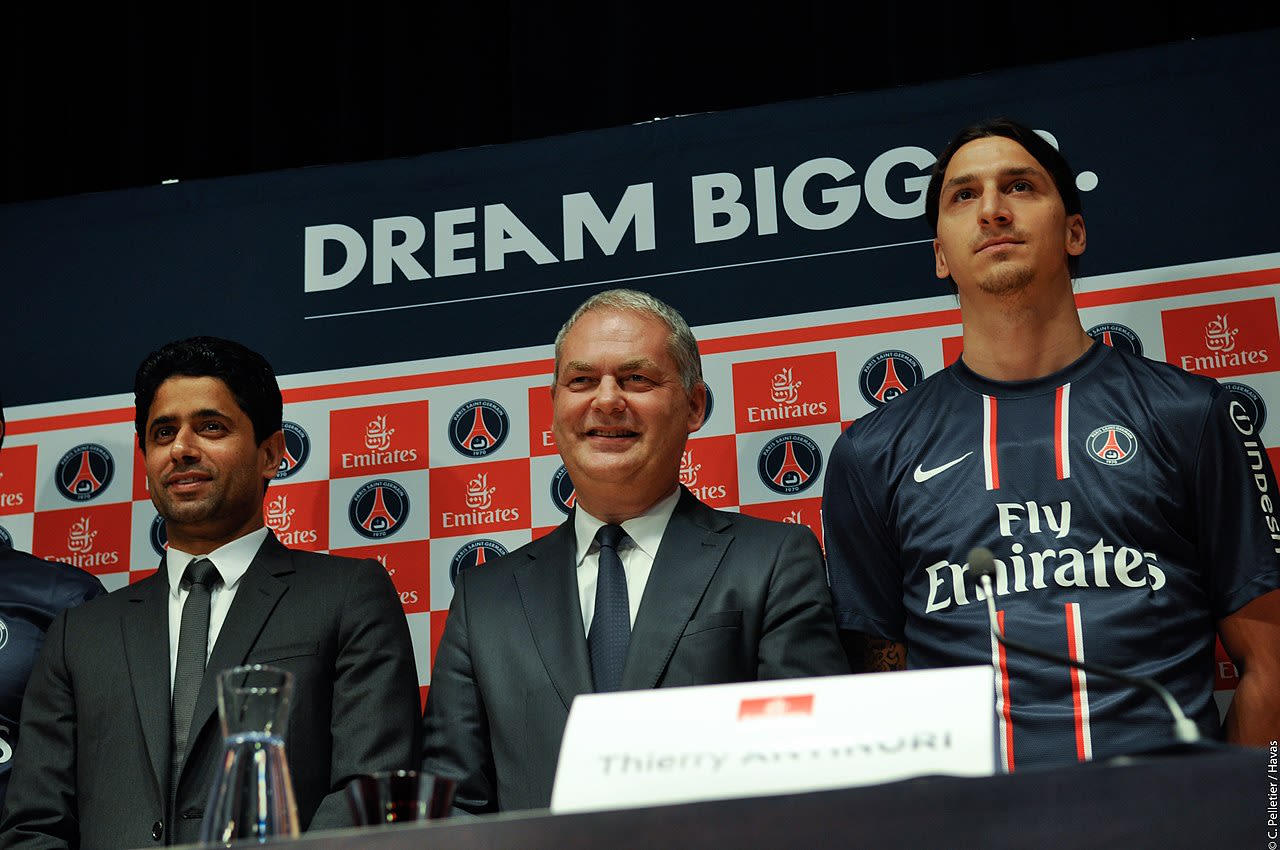 Furthermore, Ibrahimovic is proving fundamental to the Rossoneri's title bid. His goals have proved more influential than ever, winning 13 points for his side. Without them, Milan would be sitting in seventh-place, 14 points off the league leaders.
At the age of 39, Ibrahimovic is still churning out his best performances in the European limelight.
So where does he rank among modern football's greatest? 
Since 2004, only Cristiano Ronaldo and Lionel Messi have scored more among Europe's 'Top Five' Leagues. What's more, Ibrahimovic has consistently registered among the highest goal-scorers in his league, scoring 20 goals or more in seven different seasons.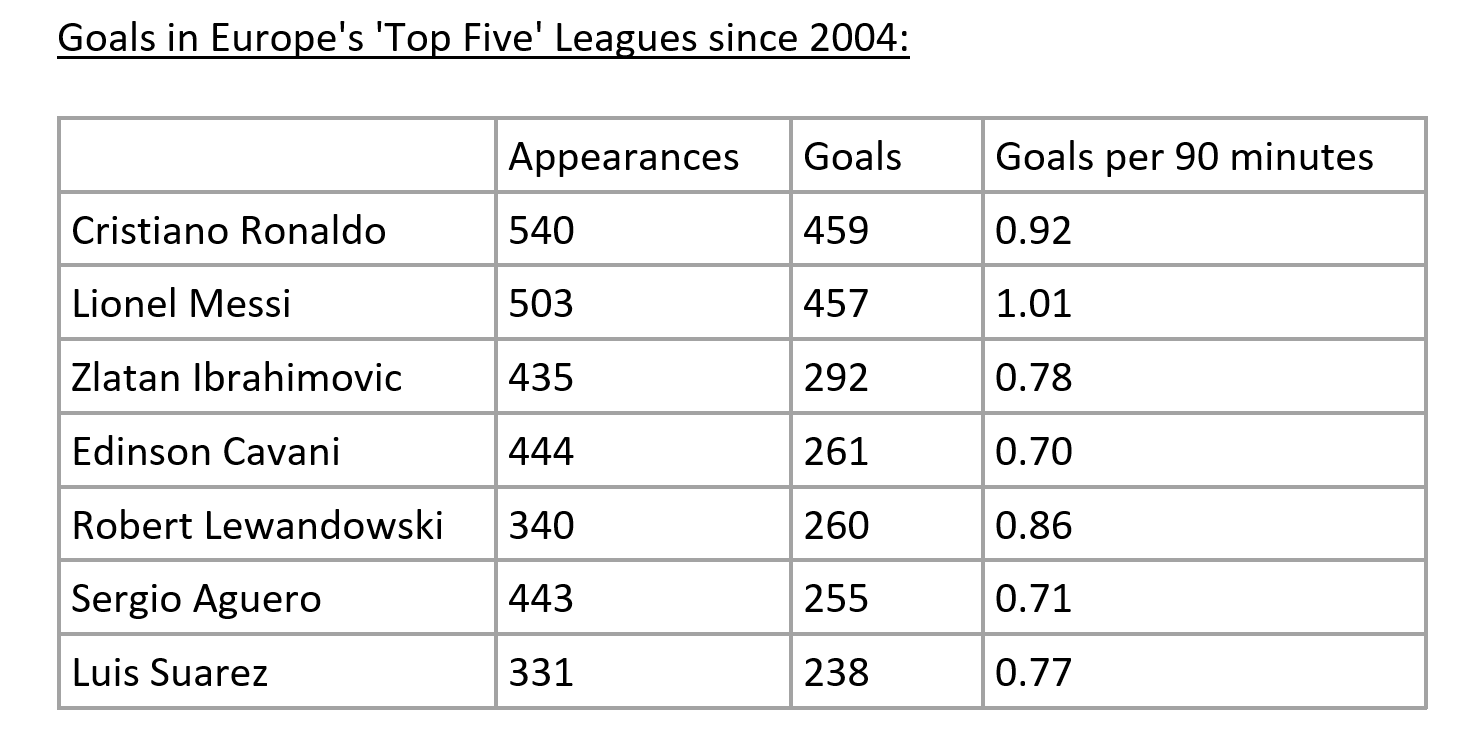 Just shy of a goal-per-game over 17 years, Zlatan Ibrahimovic demonstrates a phenomenal level of consistency, perhaps only exceeded by the likes of Cristiano Ronaldo and Lionel Messi.
Clearly, the Swedish striker deserves to be credited as a modern footballing phenomenon. But his antics off the pitch have often threatened his appreciation on it.
Zlatan Ibrahimovic is an iconoclastic character. In various interviews, he has described himself as 'a lion among humans', not to mention his propensity for speaking in the third person. He has also struggled to see eye-to-eye with fellow footballing minds, clashing with Pep Guardiola during his time at Barcelona.
Much like there was 'Diego' and 'Maradona', there is also 'Zlatan' and 'Ibrahimovic'. The two parts of his name concoct distinct impressions of his character. 'Zlatan' is a self-proclaimed god and global icon. The latter is 'Ibrahimovic' - the athletic, powerful, and sometimes breathtakingly mesmeric footballer.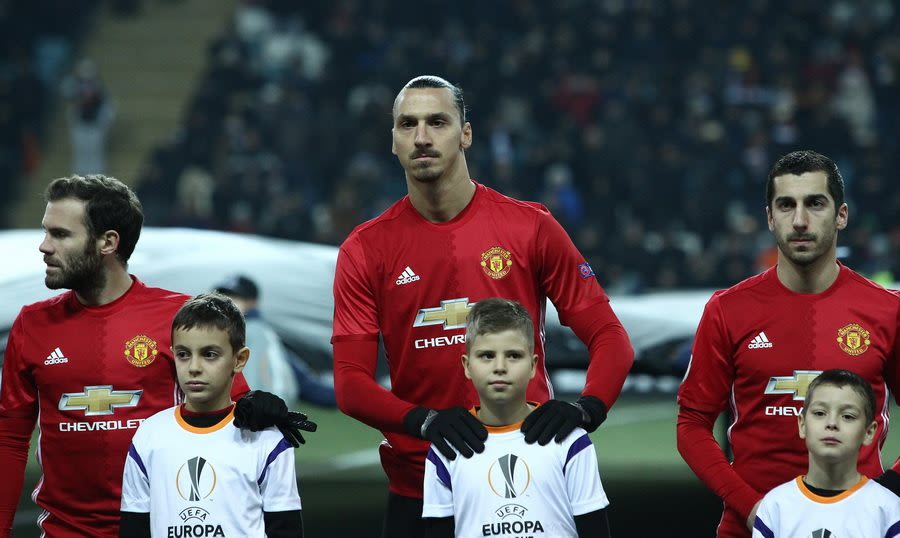 What is clear is that the two parts of his persona are inextricably linked. You can't have one without the other. He demonstrates a modern athlete with an elite mentality, a level of confidence that is almost super-human. Without that confidence, he would not be the titan of a footballer he is today.
We need to be careful not to dwell on his antics off the pitch though. If you peel back the layers of ultra-confidence emitting from Zlatan Ibrahimovic, what you get is a truly extraordinary athlete. At the age of 39, he shows no sign of stopping. But when he does, or indeed if he does, Ibrahimović should be recognised as one of football's modern-day marvels.