2022 NFL Draft First Round Review
Trade record falls as a crazy off-season is followed by an equally crazy Draft - Here's the pick-by-pick breakdown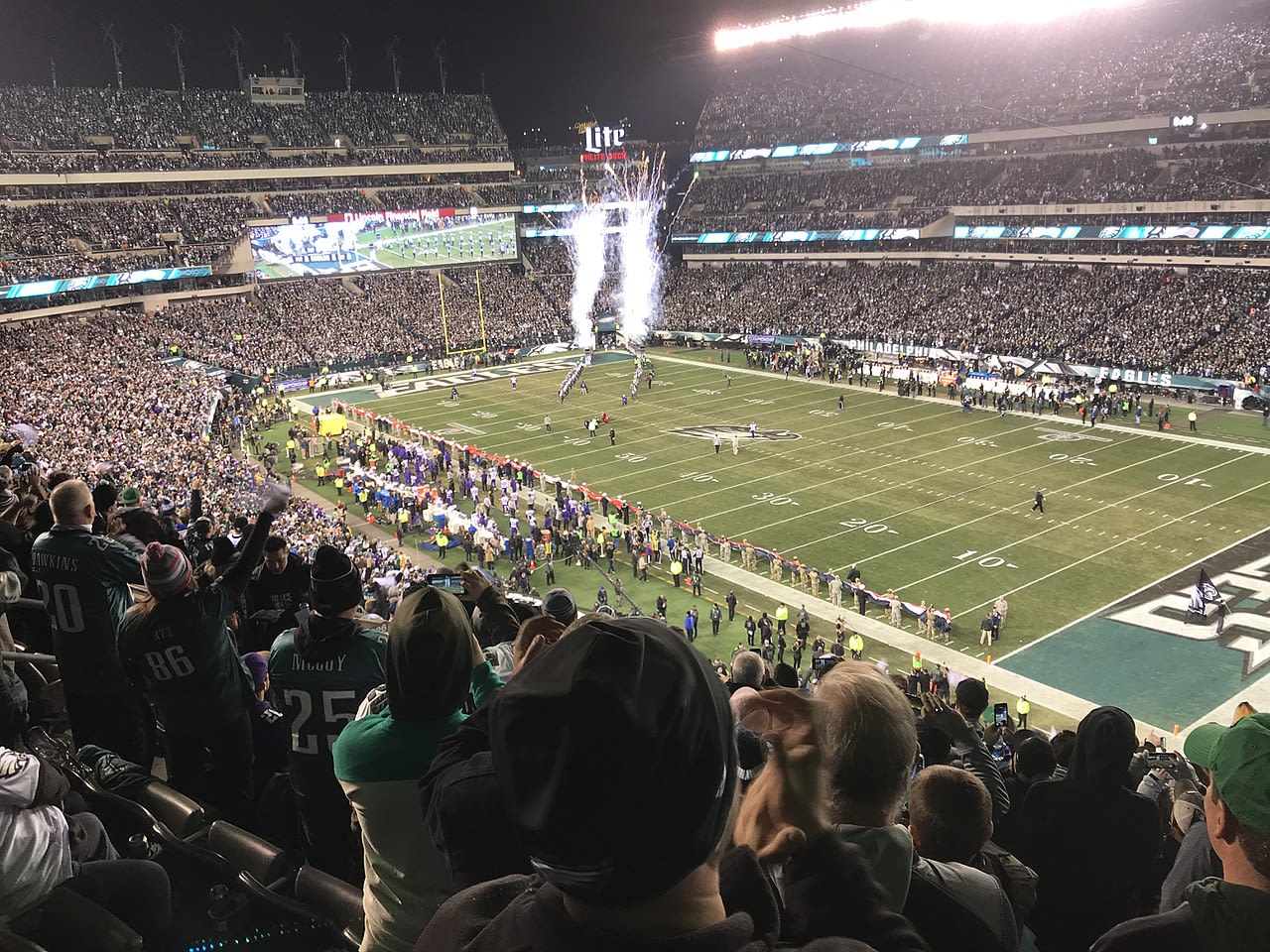 With a total of nine first-round trades, the 2022 NFL Draft broke the record for the number of trades in the first round since the beginning of the new Draft era.
Many commentators described the 2022 NFL Draft as potentially the craziest and most unpredictable Draft in recent history prior to the Jaguars' first pick, and it certainly did not disappoint.
You can recap the first round as it happened here.
Here is an analysis of every pick:
1) Jacksonville Jaguars – EDGE Travon Walker (Georgia)
The Jaguars' interest in Walker was leaked around a week prior to the Draft, making this somewhat expected. Walker fills a position of need for Jacksonville and provides a lot of upsides. I question whether he was the smartest choice here though, as he is not as refined a pass-rusher as the other defensive linemen and linebackers in this class. According to my 'big board', he was the 27th prospect due to his lack of real college production. He could, however, become a sensational player with the right coaching that applies his unreal athleticism to the game.
2) Detroit Lions – EDGE Aidan Hutchinson (Michigan)
This pick was easy to make after the Jaguars selected Walker with the first pick. Hutchinson is this year's top prospect and brings character and physicality to a position of need in Detroit. The fact that he stays near his college makes this move even more poetic.
3) Houston Texans – CB Derek Stingley Jr. (LSU)
Some people will say this pick was controversial – I say this is smart. Stingley was the number two player on my top 50 'big board' due to his tremendous ceiling that he flashed in his freshman year. His Lisfranc injury is also not an area of concern after he demonstrated his elite athleticism at his Pro Day. In all, the Texans and coach Lovie Smith get a shutdown corner in Stingley – great pick.
4) New York Jets – CB Ahmad 'Sauce' Gardner (Cincinnati)
Between Stingley Jr. and Gardner, pundits were largely divided on who was the top cornerback. This pick makes sense for the Jets, and coach Robert Saleh was thrilled with the pick. Gardner is a five-star prospect when it comes to production, athleticism, and character. Remember: he never gave up a touchdown in college football. Unreal.
5) New York Giants – EDGE Kayvon Thibodeaux (Oregon)
This Draft was full of smart picks, and this was one of my favourites. The Giants needed more pass-rush help badly and Thibodeaux can step right in. In my opinion, Thibodeaux has the best chance to be the best pass-rusher in this class – he's a phenomenal speed-rusher. With Thibodeaux and Azeez Ojulari, the pass-rush department has gone from sub-standard to sneakily good for the Giants.
6) Carolina Panthers – OT Ikem Ekwonu (NC State)
With no offensive players taken in the top five picks, the Panthers selected the best offensive player available. Ekwonu is a mauler on the offensive line and fills a glaring need for the Panthers. They have very few picks in the Draft this year so it would have been good to trade back. Nevertheless, you simply cannot hate on a team for taking such an exceptional talent.
7) New York Giants – OT Evan Neal (Alabama)
Neal to the Giants is a match made in heaven. Build your team in the trenches, they say, and the Giants have done exactly that with Thibodeaux and Neal. Neal will be the starting right tackle for the Giants and was a smart pick at number seven. At 6'7.5" and 337 lbs, the former Alabama man is a superb athlete with a massive frame. Opposite Andrew Thomas, the Giants are building one of the best young offensive lines in the NFL.
8) Atlanta Falcons – WR Drake London (USC)
Some said this was the first real surprise of Draft night – I beg to differ. The Falcons had long been linked with London, and he complements tight end Kyle Pitts very well. London can be deployed as a jump-ball, boundary receiver but also has the athleticism and finesse to be used as an oversized slot receiver or possession playmaker. This was a position of need well filled if the Falcons view London as the best fit for their team.
9) Seattle Seahawks – OT Charles Cross (MSU)
The Seahawks can be hard to predict – this could have been a quarterback, or this could have been a trade-down scenario. Instead, they did what makes most sense – selecting the best tackle remaining. Cross demonstrates excellent balance and footwork in pass protection and will start as the Seahawks' left tackle in 2022/23.
10) New York Jets – WR Garrett Wilson (Ohio State)
Wilson is the complete package at wide receiver: game-breaking speed, excellent route technician, contested catches, and more. Alongside Corey Davis and Elijah Moore, the Jets have a young receiving group that will grow with sophomore quarterback Zach Wilson.
11) New Orleans Saints – WR Chris Olave (Ohio State)
The Saints were aggressive once again and traded up (with the Washington Commanders moving back) – they mean business even if the NFL thinks they are no good without Drew Brees. Michael Thomas has not played for nearly two full seasons now and, outside of him, there are really no pass-catching threats on this Saints team. Olave is one of the smoothest route-runners in this class and fits what the Saints like in wide receivers. A great pairing of scheme and talent.
12) Detroit Lions – WR Jameson Williams (Alabama)
A third receiver in a row just tells you how crazy the wideout market has gone recently – The fact that two of these three teams traded up for receivers re-emphasises his point. Detroit traded with (division rivals) Minnesota Vikings to move up from number 32 to 12 to select Williams. While Williams' current injury means he will likely only return to action in November, this is a long-term pick given Williams' proven quality. Primarily a deep threat, Williams was my favourite receiver of this class and joins a receiving room that needed some more quality.
13) Philadelphia Eagles – IDL Jordan Davis (Georgia)
The Draft got even funkier here as the Eagles traded up with the Texans to select Jordan Davis. Davis is an unreal athlete and (arguably) a top ten talent in this class. He is excellent at stuffing inside runs but has yet to really show what he can offer in pass-rush. His lack of playing time at Georgia has also raised stamina concerns.
14) Baltimore Ravens – S Kyle Hamilton (Notre Dame)
As I said in a previous mock draft, the Ravens' position in the draft order was not reflective of how good they truly are – they are much better than the fourteenth overall pick. Hamilton was clearly the best player available here and he joins a team that prides itself on physicality and athleticism on the defensive side of the ball. It will be interesting to see how he is used given his position versatility.
15) Houston Texans – IOL Kenyon Green (Texas A&M)
This is a solid pick. Green is a refined offensive lineman who offers versatility across any of the positions on the offensive line. More protection for quarterback Davis Mills to see if he can be 'the guy' for the Texans.
16) Washington Commanders – WR Jahan Dotson (Penn State)
Wide receiver Dotson does not get talked about enough, but his value was certainly not as high as the sixteenth overall pick in my opinion. Dotson has some of the best hands in this class and possesses a disproportionately large catch radius despite his smaller frame. Good pick for the Commanders even if it was a little early.
17) Los Angeles Chargers – IOL Zion Johnson (Boston College)
The Chargers went offensive line in the first-round last year and that went well – Rashawn Slater was a dominant left tackle as a rookie. Johnson is a polished prospect who can play center or guard and can start straight away. The Chargers were not desperate for a guard but selecting one here is a pick for the future at the very least.
18) Tennessee Titans – WR Treylon Burks (Arkansas)
This was big. After the Titans failed to agree to contract terms with their star receiver AJ Brown, Brown was traded to the Eagles in exchange for this pick and a third rounder. Even before the trade, the Titans needed a receiver and, after it, the need became even greater. Burks is fantastic with the ball in his hands and offers inside-outside versatility. Good pick overall, keeping AJ Brown would have been much nicer though.
19) New Orleans Saints – OT Trevor Penning (Northern Iowa)
Penning is an athletic freak. After the Saints lost Terron Armstead this offseason, their need for a tackle was obvious. Penning was good value at number 19 and can start straight away. He needs coaching in pass protection but promises to be a very good run-blocker right from the get-go.
20) Pittsburgh Steelers – QB Kenny Pickett (Pitt)
Pickett was the only quarterback drafted in the first round and it is very poetic that he can stay near his college. Pickett is the 'safest' quarterback of this class and has a great football processor already. With the strong coaching staff in Pittsburgh, expect Pickett to make the most of his time under the tutelage of coach Mike Tomlin. Great situation for a good prospect.
21) Kansas City Chiefs – CB Trent McDuffie (Washington)
My mock did not get much right, but I did predict this trade happening between the Chiefs and Patriots. Given their abundance of picks, it made perfect sense for the Chiefs to move up the board. And, by doing so, they were able to steal McDuffie. 'Sticky' is the word that comes to mind with McDuffie – he plays tight in man coverage and can also hit like a truck. Despite his small size, he is not afraid of contact.
22) Green Bay Packers – LB Quay Walker (Georgia)
Unfortunately for the Packers, there were no first-round receivers left for them at this point. Walker is a smart selection nevertheless and is certainly at a position of need. While his college production may not have been as good as teammate Nakobe Dean, Walker is a physical freak that has underrated versatility at the linebacker position.
23) Buffalo Bills – CB Kaiir Elam (Florida)
The Bills moved up two spots and swapped with the Baltimore Ravens to acquire this pick. This is a great fit at a position that the Bills needed to fill desperately. Outside of Tre'Davious White, the Bills' cornerback room was essentially empty. Elam is the perfect student to White and is a solid scheme fit for the defence that the Bills like to run. While his athleticism may limit his ceiling, Elam's technical gifts make him a safe selection here.
24) Dallas Cowboys – OT/IOL Tyler Smith (Tulsa)
Smith is a scary blocker who plays with a lot of physicality. The Cowboys needed to pump some youth into their ageing offensive line and Smith is a great fit, he will likely start at guard for them but could transition to tackle later in his career (just like La'el Collins did for the Cowboys). Smith is very raw and will need a lot of coaching but, overall, this is a decent pick given how the board fell.
25) Baltimore Ravens – IOL Tyler Linderbaum (Iowa)
The Ravens managed to get a second first-round pick this year thanks to a Draft-day trade with the Arizona Cardinals that saw Marquise 'Hollywood' Brown reunite with college quarterback Kyler Murray in Arizona, much to the disappointment of Lamar Jackson. Linderbaum was a good selection here – he is a quality prospect that can be an All-Pro in his rookie year like Creed Humphrey last year. The Ravens need to address the receiver position still, however.
26) New York Jets – EDGE Jermaine Johnson II (FSU)
The Jets traded back into the first round with the Tennessee Titans to select Johnson II, who had been sliding down the Draft. The FSU pass-rusher is one of the most complete pass-rushers in the class and can win with speed or power. Number 26 is excellent value for him.
27) Jacksonville Jaguars – LB Devin Lloyd (Utah)
The Jaguars wanted in on the gang with multiple first-round picks and so they traded back into the first with the Tampa Bay Buccaneers to take Lloyd. Lloyd is slightly undersized but is arguably the most complete linebacker in this class. His best play comes when he is deployed in space.
28) Green Bay Packers – IDL Devonte Wyatt (Georgia)
This was another smart selection by the Packers. Wyatt is a freakishly athletic interior defensive lineman who could offer some upside as an occasional edge rusher too. The former Bulldog fits in nicely with what the Packers like on the defensive line. On talent alone, this is a massive steal. The only knock on this pick is that the Packers realistically needed to address the offense with one of their first rounders this year.
29) New England Patriots – IOL Cole Strange (Chattanooga)
Strange was, indeed, a strange pick. This was the only selection that made me slightly confused… That said, Strange is a good interior lineman who blocks with good strength and physicality. His footwork needs improvement however, as he is on his heels too often, especially in pass protection. For me, Strange was a third-round talent (at best) and so this selection is truly puzzling. Trust the Patriots to pull something like this off, though.
30) Kansas City Chiefs – EDGE George Karlaftis (Purdue)
This pick came in fast. Like, very fast. The Chiefs must have been settled on who they were taking already, and Karlaftis is sensational value here. A power rusher in archetype, Karlaftis' motor, footwork, and raw strength are sure to transition to the NFL. He has one of the highest floors among this year's class of pass-rushers and will be a starter for the Chiefs right from September. Great value.
31) Cincinnati Bengals – S Daxton Hill (Michigan)
The Bengals are great at drafting. If they were not, they would not have made it to the Super Bowl. Hill is tremendous value at number 31 and offers the Bengals versatility in the secondary. Hill can play as a free safety over the top but is best utilised as a slot corner. His coverage is highly versatile and among the best in the class.
32) Minnesota Vikings – S Lewis Cine (Georgia)
Cine's style of play contrasts vastly with Hill's. Cine is primarily a box safety and plays with a lot of strength and toughness. His open-field tackling is incredible to watch, and he offers a lot of value as a run-stopper too. This is a great understudy for the ageing Harrison Smith.