Why Kyle Walker is so important for England
Unlike Luke Shaw, Walker's role is not to contribute in an attacking sense, meaning his outstanding defensive work often goes under the radar.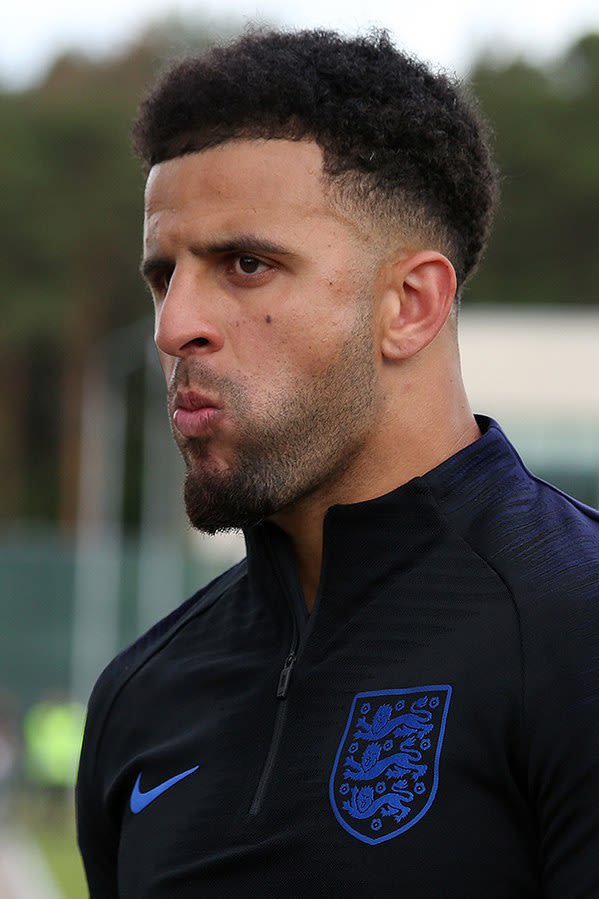 England's inspirational run to the Euro 2020 final has been built on defensive solidity. The imperious quartet making up their backline of Luke Shaw, Harry Maguire, John Stones, and Kyle Walker have carried their excellent club form into this summer's tournament.
With only one goal conceded throughout the competition and only 0.60 expected goals conceded per 90 minutes (Italy are second best with 0.89 xGC per 90), there is no doubt that England's success has been due to their solid foundation. 
In fact, the one goal that England did concede was a controversial freekick that goalkeeper Jordan Pickford probably should have saved. Particularly impressive has been right back Kyle Walker, whose intelligent positioning, one-on-one defending, and lung-busting recovery runs have really caught the imagination.
In many ways, Manchester City and England's defences are remarkably similar. In both systems when in possession, Walker frequently holds his position and often moves into central defensive areas, while the left back performs a more forward-thinking role. Zinchenko and Cancelo often create from central midfield areas for Man City, whereas for England, Shaw overlaps in the outside left channel in which he assisted Harry Kane's third goal against Ukraine. 
At Tottenham Hotspur, Walker was a more traditional fullback, similar to how Shaw operates for England. He'd regularly use his greatest asset, his pace and physicality, to bomb up the wing and arrive in good crossing positions. His pace, movement and physicality was often too much for opposition defences and overloads were created on Spurs' right side.
Yet when Pep Guardiola got his hands on Walker in his second season at Manchester City, he found a different use for Walker's blistering pace. On Guardiola's sabbatical in New York, between his tenures at Barcelona and Bayern Munich, he studied the Bundesliga intensely and noticed the frequency of rapid transitions in the German game. 
Hence, he formulated a plan to attack with five and keep five players back and holding their position when in possession of the ball. Philipp Lahm and David Alaba inverted alongside a holding midfielder and ahead of the two centre backs to form a 2-3 formation. This formed a central block of five players to defend against rapid transitions should a turnover ensue.


However, with Kyle Walker in his armoury at Manchester City, this central block was tweaked to become a 3-2 formation. With the intent to still maximise protection against counter attacks, Walker would tuck in alongside the two centre backs and behind the holding midfielder and inverted left back (e.g. Fernandinho and Zinchenko). Having this defensive system against counters while in possession of the ball is not unique to Guardiola, Italy and Chelsea are among other sides that attack with five while leaving five players in a disciplined 3-2 block when in possession of the ball for the same reason.
This positional adjustment was ideal for Walker for two reasons. Firstly, despite his vast improvement in recycling the ball and consistently excellent pass completion rate, he's less technically adept than Alaba, Lahm, Zinchenko or Cancelo so is more suited to a deeper role with less creative influence. Secondly, Walker's unmatched recovery pace is of far greater use in the last line of defence to sprint back and stop counters. 
Walker has further greatly improved his positional sense, anticipation and game intelligence. He excels in not just having the pace to make these exceptional recovery runs, but knowing which position to be in, and frequently anticipating when he may need to use his greatest asset. 
Guardiola has somewhat muted Walker's attacking and creative abilities (though he still has the energy and instinct to make a surge forward once or twice per game) and has transformed Walker into a monster in defensive transition.

The stats back this up. Under Guardiola, Walker has spent much more time in deeper and central areas rather than in the final third or most rightward third. As a result, he completes more passes (and more accurate passes) to recycle the ball from this central position but attempts far fewer crosses. 
It would not make sense for Guardiola to encourage Walker to overlap on the right wing and fire in crosses, when the likes of Kevin De Bruyne, Riyad Mahrez, and Bernardo Silva are far superior creative operators in the outside right channel. Walker is better suited to the role in which Guardiola deploys him, swiftly and accurately recycling the ball to exceptional playmaking talent and remaining alert in case of rapid transition.   
These same positional tendencies have occurred for England as well in this tournament. He made the most recoveries in the England side against Denmark (10), owing to his searing pace and excellent anticipation and positioning in deep and central areas, meaning he frequently mopped up balls in both the left and right channels behind the England backline. 
This defensive positioning also allows Walker to maximise his strength in one-on-one defending. Time and again, Walker was able to wrestle Denmark's dangerous and creative left wingback, Joakim Maehle, off the ball. German speedster Timo Werner also endured a dismal afternoon in his one-on-one battle with Walker during England's 2-0 Round of 16 victory over Germany. In the 480 minutes that Walker has played in this tournament, he has still not been dribbled past.
At times in this tournament, Walker has faced criticism for his lack of creativity and overlapping runs. Yet by holding his position in deeper and more central areas, he's perfectly placed as the ultimate insurance mechanism against rapid counter attacks. 
This will be vital to clean up through balls played to Italy's direct and pacy runners in Insigne and Chiesa on Sunday. In addition, his one-on-one battle with the skilful Lorenzo Insigne will be spectacular to witness as two of the tournament's greatest performers face off.