All roads lead to Rome: Italy at Euro 2020
Roberto Mancini has achieved a miracle in taking Italy to the top of Europe, and will look to repeat this success at the 2022 World Cup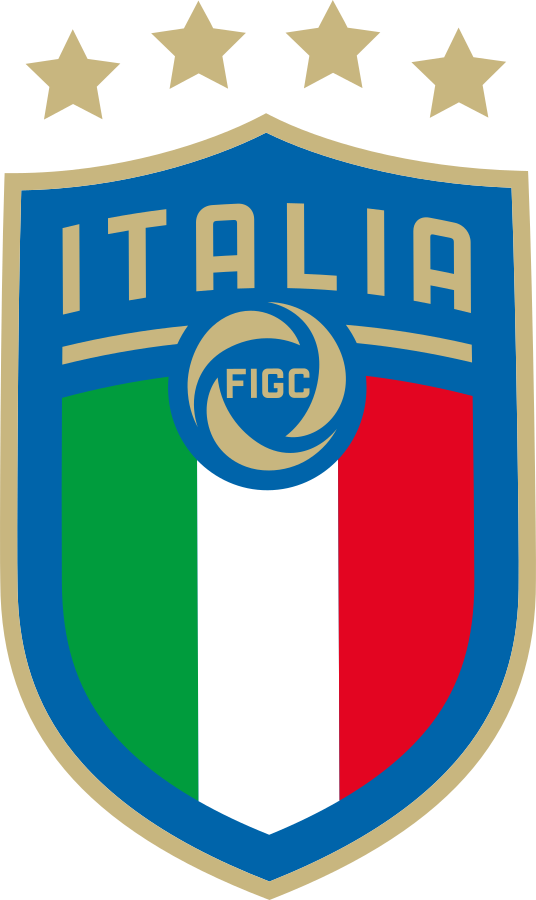 "It's coming to Rome! It's coming to Rome," exclaimed an ecstatic Leonardo Bonucci as Italy triumphed over England in a penalty shootout to win the European Championships.
Victory at Euro 2020 means that Italy are now holders of two European Championship titles – 1968 and 2020. It increases their tally of major trophies to six, as they have four World Cup titles to their name too.
The trophy here ends 15 years of waiting for a trophy, and 53 years of waiting for a European Championship title. The last trophy Italy won was the 2006 World Cup, which they lifted in Berlin thanks to a penalty shootout victory against France in the final.
Having missed the 2018 World Cup, Italy came into this tournament with a chip on their shoulder. They leave with a trophy and their heads held high. Roberto Mancini now looks ahead to the 2022 World Cup in Qatar, as he looks to further his superb managerial success and legacy on the international stage.
This was Mancini's first major international trophy with Italy. As a player, Mancini never truly became a regular as he faced fierce competition from the likes of Gianfranco Zola and Roberto Baggio. As a manager, he has lifted this Italian team and will be hoping this is the first of multiple international trophies.
This was a deserved trophy for Italy, who have revolutionised their identity since 2018. They have turned the dark despair of missing the World Cup into a European Championship title just three years later.
"It's the fact that we have been able to forge this team spirit over the last 50 days, they have really created something which can never be separated going forward. They will always be synonymous with this triumph," said Mancini.
---
From dark horses to favourites: Italy's tournament
It was a fantastic end to the tournament for a team that many had down as favourites after the group stage, where they elevated their status from merely dark horses after some dominant performances. They won their first two games 3-0 after dismantling Turkey and Switzerland.
The first bit of adversity they faced came against Austria in the first knockout round. They eventually managed to win 2-1 after extra time, however, thanks to some astute substitutions by Mancini.
Despite a shaky game against Austria, Italy bounced back against Belgium, triumphing 2-1 against the Red Devils thanks to an emphatic attacking performance. Though many criticised Italy's 'theatrics' in closing the game out, there is no doubt that they were both deserving and worthy of making it to the semi-final.
Spain proved a tough test in the semi-final and Italy appeared to revert to their traditional, defensive identity, as La Roja were impressive in dominating the midfield battle through Sergio Busquets and Pedri, who won young player of the tournament.
Federico Chiesa's sensational goal was cancelled out by Álvaro Morata's late leveller. However, under the leadership of legends Giorgio Chiellini and Leonardo Bonucci, Italy were able to hold on until penalties, where they sealed their path to the final in Wembley.
Throughout the tournament, the Azzurri showed they had it all. They were the complete package with the second lowest expected goals conceded per game at 0.89 to couple with a fluid, exciting brand of attacking football. They were a pleasure to watch and cemented their status as both a defensive juggernaut and offensive powerhouse.
Indeed, it felt that many pundits and fans alike had run out of superlatives to describe the Azzurri by the end of the tournament. They looked truly dominant throughout Euro 2020 and came into the final as the favourites. They were, after all, unbeaten in 33 games and had won all their games in the tournament.
With that said, England took the lead in the first two minutes thanks to Luke Shaw's volley. To earn a leveller against the best defensive team in the tournament was testament to both Italy's determination to win as well as Mancini's adjustments.
Having gone a goal down early, the Azzurri looked in shock for the first 20 to 30 minutes of the game. England played through Italy's high press easily and looked the dominant side.
However, Italy grew into the game as their link-up play gradually warmed up. By half-time, Italy had the majority of possession and were starting to control the match. Their dominance was rewarded in the second half with a goal.
From a corner, the ball was flicked across the goal and Bonucci was able to sweep home, past the onlooking and helpless Jordan Pickford and Harry Kane.
It was far from a stunner, but it was certainly deserved.
With some crucial stops from Gianluigi Donnarumma and some solid defending from Chiellini and Bonucci, Italy found themselves level at 1-1 after extra-time, with penalties beckoning.
Donnarumma was up to the task though, saving Jadon Sancho and Bukayo Saka's penalties to win Italy the game and the tournament.
"Fantastic Italy and well deserved after a incredible Euro 2020. Donnarumma is a God of a goalkeeper," said The Boar Sport's Editor, Sam Matthews Boehmer.
---
The Italian Gladiators: from Donnarumma to Spinazzola
Donnarumma's heroics makes Italy the only team in European Championship history to ever win two penalty shootouts in the same tournament, as Italy had beaten Spain on penalties in the semi-final.
The 22-year-old soon-to-be PSG goalkeeper deservedly won player of the tournament. He became just the second 'keeper to win the award, after Peter Schmeichel managed it in 1992.
With both the Euro 2020 trophy and player of the tournament award now on his résumé, there is no doubt that Donnarumma will be feeling confident going into the 2022 World Cup – and Mancini and Italy fans will be confident in him too.
"We were amazing. We didn't give up an inch. We did it from scratch, we are a fantastic team and we deserve this success," said a joyous Donnarumma after the final.
Another bright spark for Italy was Federico Chiesa. The 23-year-old started the tournament on the bench but slowly worked his way into the starting right-wing spot ahead of Sassuolo's Domenico Berardi. He will be a player to watch at the 2022 World Cup for sure.
Perhaps a player that some fans forgot about was Leonardo Spinazzola. Spinazzola's performances in the group stages up until the quarter-finals should not be understated. He was a real difference-maker for Italy and his absence on Sunday was felt – Italy did not bear the same attacking threat down the left with Emerson. In a moment of class, the Italian side let him hobble up to the podium on his crutches as the first player to receive their winners' medals, which was a testament to his contribution to Italy's campaign.
---
Winning tactics
Another positive for Italy? Manager Mancini. Mancini has done an incredible job for the Italian men's national team and is viewed as the saviour of Italian football by many. His genius to bring this team from utter disappointment to jubilation in 2021 is remarkable, and no words can truly do it justice.
Not only has he revolutionised the fortunes of the Azzurri, but he also revolutionised their identity. Italy traditionally played three (or five) at the back and played to their strengths – namely, defending.
While there is still an element of that in today's Italy, it is impossible to tell it is the same team. Under Mancini, Italy play a fluid 4-3-3 system, which involves rotations of wing-backs with wingers and forwards with midfielders. The passing is beautiful, and the style is attractive. It adds flair to the fundamentals – the defensive fundamentals that Italy had previously done so excellently.
Will Mancini stick with it for the World Cup? Intuitively, yes. It has worked wonders for Italy over the last couple of years and Italy have the right personnel to make it work.
However, it has been seen before that successful teams struggle after other sides have had some time to figure out their system.
Some of this was visible in the semi-final and final already, as teams looked to exploit the frailties in the gap between Italy's defence and midfield. Luis Enrique's Spain opted to play with a false nine, and this player, namely Dani Olmo, gave them an extra man in the midfield battle and created space in behind the back line by dragging the centre-backs further up the pitch.
England looked to replicate this, with Kane dropping into deeper pockets of space, a tactic that proved successful for the first 20 or so minutes of the final. It was not enough to stop Italy in the end, but could be a tactic that more and more teams deploy against Italy in the near future.
---
The future under Mancini
Another dilemma that Italy could face is that at the 2022 World Cup, Rome's Stadio Olimpico will not be hosting any games. Italy were fortunate enough to be boosted with a home crowd when playing at home (in the group stage), but will not have such a luxury in Qatar.
With that said though, Italy were able to overcome England and their ferocious support at Wembley on the nerviest of stages, and so perhaps this will not be too large a problem for the Azzurri.
There is also the issue that Mancini's squad will likely require some tweaks before the World Cup. Veterans Bonucci and Chiellini have been in the team for what feels like centuries and, while they were excellent this tournament, it remains to be seen whether they have enough gas in the tank for next year. Their lack of speed could have been detrimental for Italy had they not had the saving hand of Donnarumma on a few occasions.
While Lorenzo Insigne will not be an immediate casualty for the Italy team, he is now 30 years old and heading towards the end of a fantastic career. He had a great tournament and was integral to Italy's system, and so Mancini will likely keep his faith in the Napoli winger at least for next year.
One of Italy's biggest deficiencies was the lack of a central attacking threat. Ciro Immobile started the tournament off well with two goals in two games. His form took a significant dip against the tougher defences of Belgium, Spain and England though.
Many people were critical of Immobile's form for Italy prior to the tournament, and those critics seemed to be proved right. It will be interesting to see how Mancini looks to address this, although promising youngster Giacomo Raspadori could step up to the plate over the next year.
Youngsters such as Vincenzo Grifo and Moise Kean will be ones to watch as Mancini may look to bring in more youth over the course of the following year. Both attackers were in the preliminary squad before being cut at the final stage of squad-trimming but could still prove to be valuable assets for Italy.
The bottom line is this though – Mancini has found a winning formula for Italy, and that is no easy feat given where the team was just three years ago. They have plenty to be proud of, and they have come a long way.
"We have been saying that something magical is in the air since the end of May, day after day," said Italy captain Chiellini.
From the two-hour special television show that announced the final squad to Chiesa's gorgeous goal against Spain, Italy's Euro 2020 has been a joy to follow. It's been eventful, it's been successful, it's been Immobile rolling around in Belgium's box, it's been Jorginho scoring (and missing) his signature penalty, and it's been Italy lifting their second European Championship trophy.
Italy kicked Euro 2020 off with a 3-0 win against Turkey in Rome at the Stadio Olimpico. They return home from Wembley with the Euro 2020 trophy. It turns out that all roads do, indeed, lead to Rome. And Italy will be hoping that the path of the 2022 World Cup will too.